Fall harvest season is upon us and Colorado has a splendid array of u-pick farms near Denver where you can pick your own produce directly from the source. "U-Pick" farming operations have become increasingly popular as they are a great way to gather fresh and healthy foods, practice sustainable habits and support local farmers.
Here's how it works: show up to the farm, pick the crops of your desire and pay the local farm directly, usually by the pound. Some of the crops in season this fall include carrots, cabbage, lettuce of all sorts, apples, pears and of course, the pumpkins we all know and love. Enjoy the best of the harvest season with our round-up of U-Pick farms near Denver.
Ollin Farms
Where: Ollin Farms, 8627 N 95th St #7718, Longmont, CO 80504

The Lowdown: Their motto is "healing land, healing community," and that's exactly what they do. Known for, but not limited to their incredible array of pumpkins, Ollin Farms is one of our favorite U-Pick farms near Denver. Their sustainable agriculture model is based on Aztec practices. They use healthy soils free of any pesticides or herbicides and they view their farm as an entity that is always changing and evolving. Ollin Farms says its model is "founded on getting the right nutrients, in the right proportions into an active, living soil." Learn more about their organization here.
Anderson Farms
Where: 6728 County Rd 3 1/4, Erie, CO 80516
The Lowdown: Anderson Farms is Colorado's largest fall family destination and you're going to want to check it out. They're known for their U-Pick Sunflowers in the summer and their pumpkin extravaganza in the fall. Their fall festival is opening on September 20 and will run through October 30. What's included in the fall festival admission? A glorious pumpkin patch, a corn maze, farm animals and all the family fun activities imaginable. Check out Anderson Farms further and snag your tickets here.
Bee Hugger Farm
Where: 12590 Ute Hwy, Longmont, CO 80504
The Lowdown: "Honey, harvests and happiness," the Bee Hugger Farm is a joyous place to bee. For the rest of September, they have a U-Pick sunflower field from 8 a.m. until dark and pumpkin picking starts the first week of October. This is a beautiful six-acre farm in the plains of Colorado and has a calming vintage energy. There are farm animals living on the property who love visitors, so bring your kids and hang out with Bee Hugger's furry friends free of charge. Visit the lovely Yellow VW bus to purchase fresh farm products and delicious honey. Learn more about the farm here.
7th Generation Farm
Where: 1536 Courtesy Rd, Louisville, CO 80027
The Lowdown: 7th Generation Farm is a delightful local spot in the heart of Louisville. On top of their U-Pick pumpkin patch in the fall, they sell fresh meat, eggs and honey year-round, every Friday and Saturday. Their Fall Festival starts on September 30. It will include pumpkin-picking, farm animals, a hay bale maze and more. The local spirit at this place is pretty special, so check out more on 7th Generation Farm here.
Masa Seed Foundation
Where: 1367 N 75th St, Boulder, CO 80303
The Lowdown: Buckle in because this organization is doing some cool work. Masa Seed Foundation harvests its own organic, non-GMO seeds. In their holistic mission, they seek to build a bio-regional seed bank and distribute organic seeds and crops to counteract hunger. Go straight to the source and buy fresh produce at their farm store, or you can buy organic seeds in their online store. Head to their website to learn more about their mission, get involved in the foundation, or make online purchases.
Ya Ya Farm & Orchard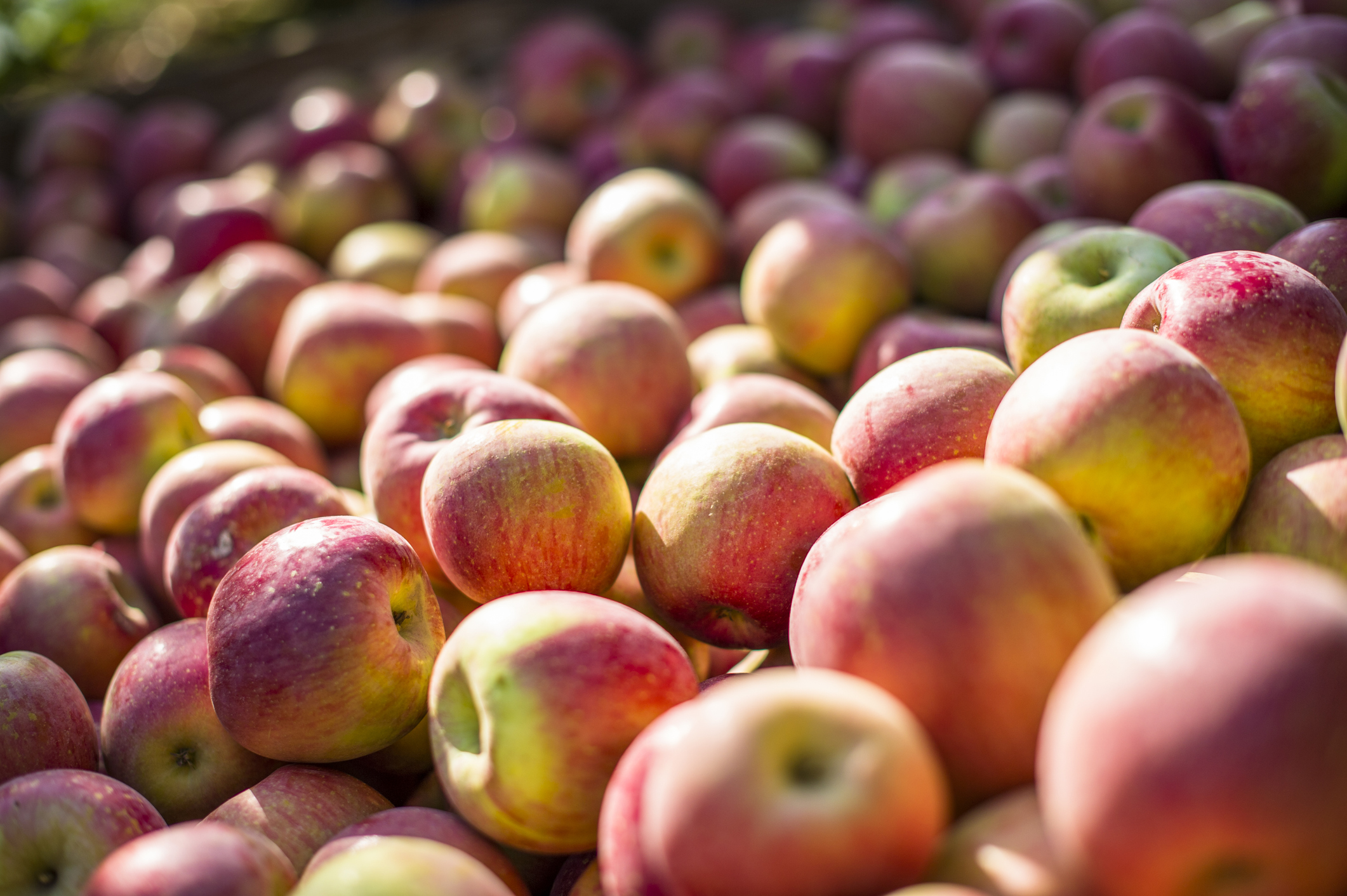 Where: 6914 Ute Hwy, Longmont, CO 80503
The Lowdown: Enjoy all things apples at the Ya Ya Farm and Orchard in Boulder County — one of our favorite u-pick farms near Denver. Throughout the year, you can pick your own apples, pears, flowers and cherries. Reservations are required for apple and pear picking, and they fill up fast. You can find them here. Find a lovely farm stand and a plethora of farm animals that are just waiting for you and the family to enjoy free of charge. At the farm stand, you'll find apples, apple pies, apple cider donuts, and more delicious apple-based goodies.
Cure Organic Farm
Where: 7416 Valmont Rd, Boulder, CO 80301
The Lowdown: Cure Organic Farm is a woman-owned, family farm just east of Boulder. They grow a variety of organic vegetables, flowers and herbs. You can purchase that fresh produce and more at the most wholesome place on earth, their farm stand. Their mission is to connect the community with its local food sources, and they do exactly that. Plus, they have an adorable selection of farm animals that you can visit on one of their farm tours. For more information on Cure Organic Farm and its CSA program, click here.  
Long's Gardens
Where: 3240 Broadway, Boulder, CO 80304
The Lowdown: Colorful and vibrant, Long's Garden is a beautiful iris farm and flower nursery in Boulder. Find a dig-it-yourself program where you can choose your own flower to dig up and take home. They are currently replanting the U-Dig fields and they will be open again in Spring of 2024.  For more information about the garden, its U-Dig program and its online store, click here. 
Best Farm-to-Table Fare in Denver
And if you can't make it out to these farms, be sure to savor the flavor of the season at these local farm-to-table restaurants in Denver.
Potager
Recently winning Denver Westword's Best Farm-to-Table Fare, Potager is dedicated to elevated, healthy and fresh cuisine. You can even view a list of farms they use on their website.
Apple Blossom
Apple Blossom celebrates the best of America's seasons with a focus on agriculture. Farms used include Ollin Farms, Anson Mills, Esoterra Culinary Gardens, Copper River Salmon and Buckner Family Ranch
Root Down
Located in LoHi and now at Denver International Airport, Root Down specializes in its farm-to-fresh menu with a more funky feel
Coperta
Coperta serves up a refreshing take on Italian food with a focus on seasonal veggies, fish and shellfish, meat and game from local sources.
Fruition
James Beard Award Winning Chef Alex Siedel dished out polished, beautiful plates, fresh fare and a five-course menu or build your own a la carte feast at Fruition.