This week in concerts, Denver's music scene is gearing up for an extraordinary week of shows featuring an array of talented artists. From August 14th to 20th, immerse yourself in an eclectic mix of performances that are sure to captivate music enthusiasts of all genres.
Catch Ed Sheeran live at Empower Field on August 19th as he serenades the crowd with his chart-topping hits like "Shape of You" and "Thinking Out Loud." The stage will come alive with Ed Sheeran's soulful voice and heartfelt melodies, promising an unforgettable night under the stars.
Indie-rock legends The Strokes rock at Red Rocks Amphitheatre on August 14th. Joined by Weyes Blood, The Strokes will deliver a performance that perfectly blends indie rock coolness with electrifying energy. Sing along to classics like "Last Nite" and "Reptilia" at Red Rocks for a show sure to enthrall all attendees.
For those seeking soul-stirring melodies, the enchanting Neoma will grace Levitt Pavilion on August 19th. Let her captivating voice and emotive tunes create an unforgettable musical experience that resonates long after the final note.
From indie dance parties and jazz ensembles to reggae celebrations and rock tributes, Denver's music scene has it all this week. Stay in the know with Denver's music scene at 303 Magazine.
8/18 – Trikk, Steven Dermody and more
8/19 – Truncate, Fiat Luxx and more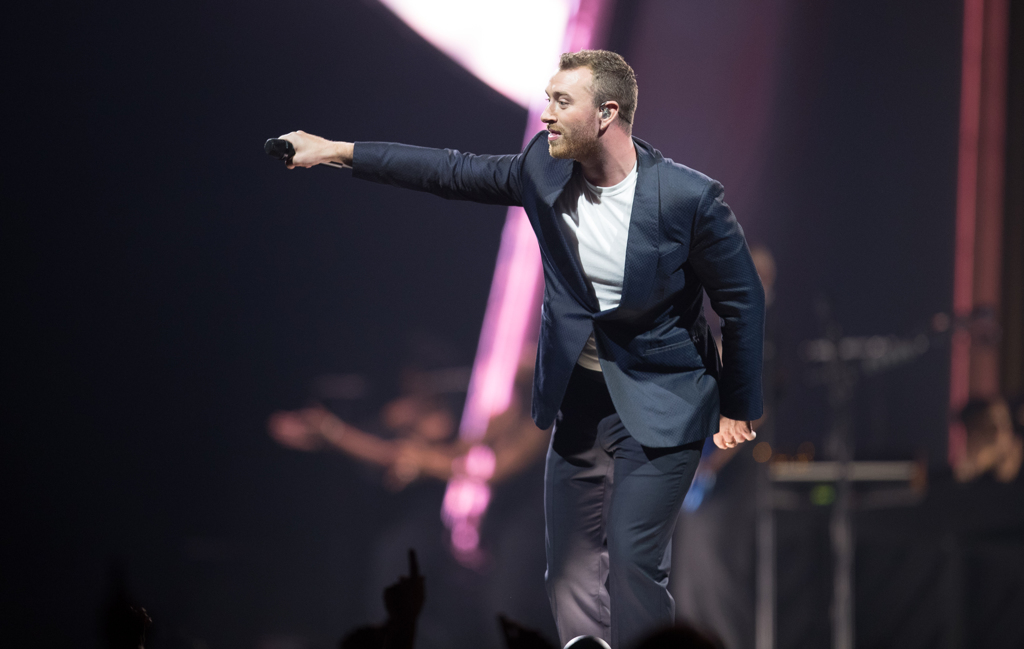 8/16 – Foreigner
8/17 – Carin Leon
8/18 – Sam Smith
8/19 – Thomas Rhett
8/17 – Devon James
8/15 – Electronic Tuesdays: Lone Drum, Merman.G and more
8/17 – Dooley, Desacore and more
8/17 – Lita Lotus, Sebah and more
8/18 – Rendr, Illoh and more
8/18 – Electronic Dance Music Party: Dubstation Zero, Atonal Stimulant and more
8/19 – Mport, Lumasi and more
8/19 – So Sus, Vayn and more
8/20 – Drae Da Skimask, Backwhen and more
8/17 – June Swoon, George Cessna and more
8/18 – Marakfiki, Babybaby and more
8/19 – Hogslop Spring Band, Ethyl & The Regulars and more
8/17 – Zoso
8/18 – Dead on a Sunday, Haunt Me and more
8/17 – Shift, Zen Selekta and more
8/18 – Steady Flow, Manycolors  and more
8/18 – Detroit Love, Carl Craig and more
8/19 – The Janutee, The Dirty Grass Players and more
8/19 – Homemade Spaceship, Lucid Vision and more
8/17 – Ekali
8/18 – Vnssa, Kyle Finch
8/19 – Autograf
8/19 – Protohype
8/19 – KC Lights
8/14 – Ella & Ellington – A Legendary Friendship
8/16 – Shamarr Allen
8/17 – Chris Ferrari Trio
8/18 – Claudette King with The Gregory Goodloe Band
8/19 – JJ Mazza Birthday SPecial
8/19 – Ed Sheeran
8/16 – Hello Darling, Seth Beamer and more
8/17 – Wyatt Flores, Evan Honer
8/18 – Girl Ultra, Shao and more
8/19 – Kenny Feidler & The Cowboy Killers, Ronnie & The Redwoods
8/20 – Jess Williamson, Snakes
8/15 – Open Mic
8/19 – Humble Francis, Spyderland and more
8/17 – Coco Jones, Ebony Riley
8/20 – Southall, Wight Lighters
8/18 – Noise Pollution
8/14 – Vlad Girshevich
8/15 – B3 Jazz Jam
8/16 – Diana Castro
8/17 – Dave Randon Trio
8/18 – Liv Sings
8/19 – Wonderbread
8/20 – The Undershakers
8/16 – Civil Strife
8/17 – John Welton & The Awakening, Josh Bierman Band
8/18 – Rado, Phoebe Nix and more
8/19 – School of Rock Denver: Band Down Under
8/19 – School of Rock Denver: Hair Metal
8/20 – School of Rock Denver: That '70s Show
8/20 – School of Rock Denver: R0ck 101
8/20 – School of Rock Denver: Alice in Chains
8/20 – Ajeva, Fiction and more
8/18 – Squire House Band, Night Fishing and more
8/19 – Flora De La Luna, Los Narwhals and more
8/20 – Loser's Club, Fun Machine and more
8/15 – Dark Tuesdays
8/16 – Violent Vira, Aberdeen is Dead
8/18 – FashioNation: DJ Paul, DJ Eli
8/19 – The Casket Kids, Thee Coroners and more
8/18 – Brain Melt, Matt Flaherty and more
8/19 – Benji Robot, Steven Haman and more
8/15 – Vial, The Black Gloves and more
8/17 – FrostTop, Leuthero and more
8/18 – Duplex
8/19 – Talia, JJ Sharpe and more
8/19 – Kaysin, Josh Fedz and more
8/19- DJ Set, Soltari and more
8/20 – Lkeys, 2une Godi V and more
8/19 – Carla Morrison, Neoma
8/20 – Glen Hansard, Markéta and more
8/17 – Digg, Dialup and more
8/18 – Castle Rat, Eaglewing and more
8/19 – Miss Mojo, Fruta Brutal and more
8/20 – The Pretty Shabbies, Satellite Friend and more
8/17 – Dogstar
8/18 – Blade Trip
8/19 – The Weeknd Night
8/17 – Sexbruise?, Collidoscope and more
8/17 – Flogging Molly, The Bronx and more
8/18 – Dominic Fike, Hether
8/19 – Dominic Fike, Hether and more
8/16 – Harold Summey Trio
8/17 – The Gabriel Mervine Quartet
8/18 – The Ben Markley Quintet
8/19 – The Adam Gang Quintet
8/20 – The Good Fats Meters Project
8/16 – DJ Drake
8/17 – Hunter Stone Band, A Brother's Fountain
8/18 – Sadie Bass, Eric Golden
8/19 – Hellokenny, Bellside E
8/17 – Eric Gales
8/18 – Everyone Orchestra
8/19 – Lipgloss: Indie Dance Party
8/15 – The Dave Matthews Tribute Band
8/18 – Dale Watson and His Lone stars, Ryan Chrys & The Rough Cuts
8/19 – Eldren
8/16 – Just a Girl
8/14 – The Strokes, Weyes Blood
8/15 – Beck,  Phoenix
8/16 – Beck,  Phoenix
8/17 – Mt. Joy, Flipturn
8/17 – Mt. Joy, Flipturn
8/18 – Reggae on The Rocks: Rebelution, Iration and more
8/20 – Santa Fe Klan, Snow The Product
8/16 – Live Jazz & Open Jazz Jam
8/17 – DJ Open Decks
8/18 – Mackenzie Rae & Buckshot Moon
8/18 – Savage Resistance
8/18 – Thomas Nicholas Band, Elektric Animals
8/19 – Stoyer
8/19 – The Born Readies, The Mssng and more
8/20 – Bubbles & Beats Brunch: Casey Banker
8/17 – Cody Manson, Keith Stone and more
8/18 – FLWRS
8/19 – X-Raided
8/20 – Afton
8/15 – Prim, Idaho Green and more
8/16 – Gravess, Bloom Dream and more
8/18 – Meth, Amygdala and more
8/20 – Grail, Cryptic Witch and more
8/17 – Tulpa, Billy Conquer and more
8/19 – Buudrow, Matt Anton
6/17 – Lucas Grabeel, Life By Michael
6/18 – Less Than Jake
6/19 – Gimme Gimme Disco
8/17 – Luxury: Hip-Hop & Afrobeats
8/18 – Bollywood: Independent Dance
8/18 – Stereo Nine, Noizey and more
8/19 – Sam Feldt, In the Mix and more
8/14 – K!ng TVT, Hubnaut and more
8/15 – Open Jam
8/16 – Downlo, Melty
8/17 – Ground Above Zero, Like Bothans and more
8/19 – Hallucinate, Spella and more
8/20 – Krushendo Memorial Show and Fundraiser