This week in concerts, Denver's got Blink-182 set to create a bit of havoc at Ball Arena, Zeds Dead performs at Mission Ballroom and Red Rocks Amphitheatre while the Levitt Pavilion hosts their free concert series with Delgres, Wailing Souls and The Tejon Street Corner Thieves.
Prepare for an electrifying experience as Fall Out Boy takes the stage at Fiddler's Green Amphitheatre, accompanied by Bring Me The Horizon and get ready for a night of ska and reggae vibes with Western Standard Time Ska Orchestra and The Alcapones at The Oriental Theater. Don't miss out on these sensational performances happening in Denver.
For future weekly concert updates and more 303 music news stay up to date with 303 Magazine.
7/7 – Kora, The Duchess and more
7/8 – Anthony Atalla Chklte, Lato and more
7/3 – Blink-182, Turnstile and more
7/6 – Bryan Adams, Joan Jett and the Blackhearts
7/6 – Jasper Tygner
7/6 – Breaka, Sidechick and more
7/6 – Dadbod, Chrisares and more
7/7 – Bumble, Pluto Era and more
7/7 – Froztwr3ck, Repulsion and more
7/8 – Broken Note, Mirror Maze and more
7/8 – Newnumbertwo, CTOPH and more
7/6 – Robot Boy, Ben Tonak and The Bad Fix and more
7/7 – 5280 Mystic, DJ Ktone
7/8 – The Hemlock Band, Highdrox and more
7/5 – The Rocket Summer, The Juliana Theory
7/6 – Tsuruda, Noer the Boy and more
7/8 – Braxton, Tasba and more
7/8 – Daft Disko
7/9 – Koseli Night: Vten, DJ Mukund
7/5 – Nero (DJ Set)
7/7 – Pickle, Ecotek and more
7/8 – Josh Fedz
7/8 – Bass Ops: Chassi
7/8 – Omnom
7/9 – Chris Daniels and the Kings, Freddi Gowdy
7/7 – Jade Oracle, Any Given Thursday
7/8 – Gregory Goodloe
7/9 – Fall Out Boy, Bring Me The Horizon and more
7/3 – Ax and The Hatchetmen, Fonteyn
7/6 – Grady Spencer & The Work, Shawn Hess
7/7 – Ben Kweller, Robert Ellis and more
7/8 – High Country Hustle, Magoo and more
7/9 – Yes Baby, Belladonna and more
7/4 – Open Mic
7/7 – Never Kenezzard, The Angry Hand of God
7/8 – Denver Vintage Reggae Society with Scott Damnit, Soul Beat Girl and more
7/9 – Fox Royale, Broken Beat
7/7 – Jon Wolfe
7/7 – Alive on Arrival
7/8 – Alive on Arrival
7/9 – Super Premium Ultra Deluxe
7/5 – Con4mity
7/6 – Ivory Daze, Jellyfish Farm and more
7/7 – Record Thieves, Better Than Dead and more
7/8 – Spiritbear, Zeta June and more
7/5 – Josephine Foster, Advance Base
7/6 – Telekinetic Yeti, Stinking Lizaveta and more
7/7 – Rezn, Grivo and more
7/8 – Juan Wauters, Los Narwhals and more
7/3 – Hideous Monster, Vissia and more
7/6 – Skold, Clockwork Echo and more
7/7 – Sin's Zombalesk
7/7 – King Rat, Pitch Invasion and more
7/8 – Mile High Soul Club: DJ A-L, Steve Cervantes and more
7/7 – Dice Man, Brightside and more
7/8 -PillowTalk (DJ Set)
7/3 – Crywank, Foot Ox and more
7/6 – Ninajirachi, Thunderthief and more
7/7 – Derek Dames Ohl
7/7 – Thatz Hot, Gand and more
7/7 – Treehouse DJ Set: Sonrizas
7/8 – Shae District, Veltri
7/8 – No Thanks, STRM and more
7/9 – Stocks, Fiction and more
7/6 – Delgres, Joe Johnson
7/7 – Wailing Souls, Mono Verde Collective
7/8 – Tejon Street Corner Thieves
7/9 – The Dollhouse Thieves, Katie Quick
7/3 – Pilot The Machine, Billy Conquer and more
7/5 – Ours, No Signal and more
7/6 -Miniluv, Origami Summer and more
7/9 – Megatheria, Riff Dealer and more
7/7 – Lifenoize
7/8 – Rainiefest: Iamtheshotgun, Venom & Valor and more
7/9 – Cloud Nothings
7/6 – Phutureprimitive
7/7 – Vincent Antone
7/8 – School of Rock: Sounds Like Teen Spirit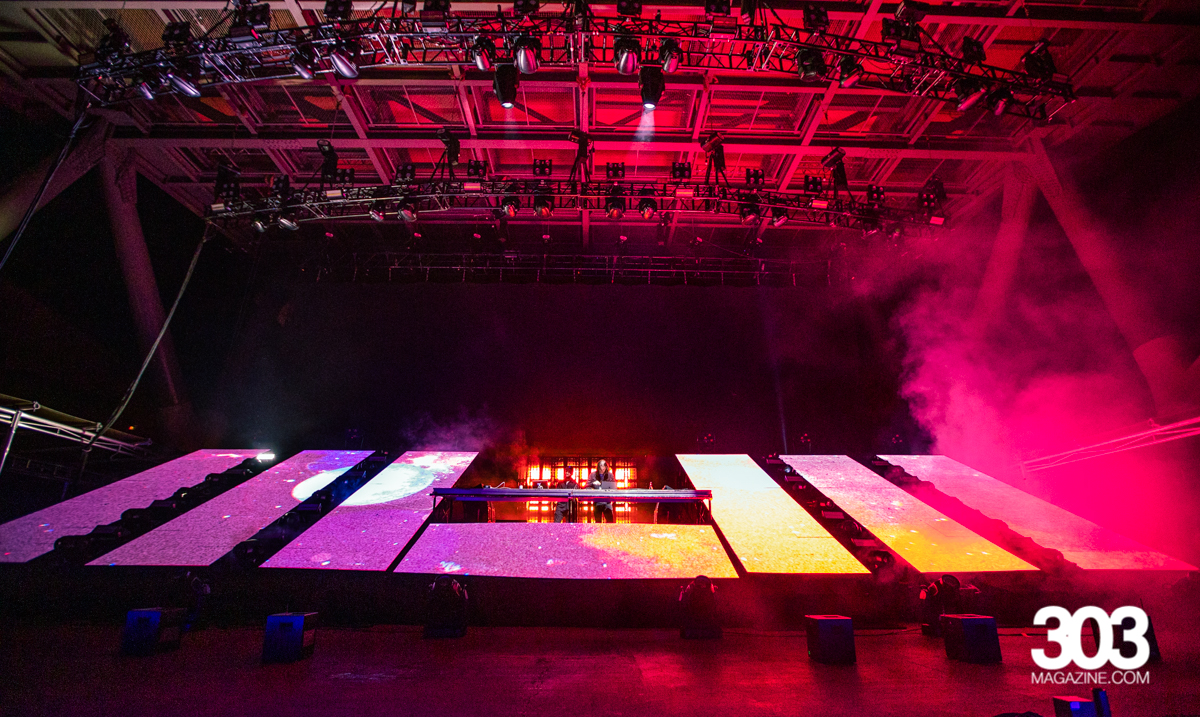 7/4 – Zeds Dead, Integrate
7/6 – David Mesquitic Trio
7/7 -Taylor Clay Quartet
7/8 – Jenna McLean Quintet
7/9 – The Matt Fuller Trio
7/5 – Cory Waller & The Wicked Things, Racyne Parker
7/6 – DJ Casey Russel
7/7 – Dear Darling, Connor Terrones
7/8 – Break Signals
7/9 – Adult Lemonade Stand, Skratch Bastid
7/3 – Between the Buried and Me, Thank You Scientist and more
7/7 – Western Standard Time Ska Orchestra, The Alcapones and more
7/9 – Venom Inc., Acid Witch and more
7/3 – Zeds Dead, A Hundred Drums and more
7/4 – Blues Traveler, Railroad Earth and more
7/5 – John Williams' Suites from Star Wars and Harry Potter with the Colorado Symphony
7/7 – The Avett Brothers, Iris DeMent
7/8 – The Avett Brothers, Wilder Woods
7/9 – The Avett Brothers, Jaime Wyatt
7/5 – Live Jazz & Open Jazz Jam
7/6 – DJ Open Decks
7/7 – The Other Eric
7/7 – The Parlor Pickers, Something Slight
7/8 – Bubbles & Beats Brunch with TrekT
7/8 – Louise, Lately
7/8 – Shadows Tranquil, WitchHands and more
7/9 – Bubbles & Beats Brunch with LuxPop
7/8 – Chris Webby, Doobie andm or e
7/8 – Louie the Singer
7/3 – Alien Boy, Glare and more
7/6 – Means To an End, Caveman Beatdown
7/4 – Desolation Horse, Ian Huschle and more
7/6 – Poor Moxi, Trevor & The Travelers and more
7/8 – Cherokee Social, May Be Fern and more
7/7 – Havok, Toxic Holocaust
7/8 – Over Time
7/3 – Bass of the Mondays: Sleazy Lettuce, Mocha Music and more
7/5 – Apollo 03, Stocks and more
7/6 – R&B Jam Vol. 4: Ego, Iyanla and more
7/7 -Big Steppin: Stunnaman02, 7namez and more
7/9 – KVN, Silkworm and more