Welcome to our series, Hello Denver, My Name is… where we profile different people in Denver you probably don't know, but should. Get ready to meet painters, dancers, comedians, musicians, designers and just generally fascinating people that help make Denver awesome.
Talent may not be rare, but talent that manifests in several capacities while also being enshrouded in a veil of humility — that's not something you come across every day. Originally hailing from Eau Claire, Wisconsin, 29-year-old Andy Immerman has been carving out his niche as a multi-talented artist since his relocation to Denver in 2010. The producer and DJ has performed his unique brand of funky and melodic house music at venues like the Ogden Theatre, The Bluebird Theater, the Larimer Lounge, The Gothic Theatre and even festivals like Global Dance Festival and the popular new years' eve party, Decadence.
Although Immerman has only been performing live over the past three years — he began perfecting his craft at the age of 12. Music came easily for Immerman. Before graduating from college, he had already helped engineer a Grammy Award winning album — Bon Iver's 2011 self-titled LP. In addition to being an accomplished audio engineer, DJ and producer, Immerman has an eye for graphic design and photography. The artist creates all of his own album artwork and boasts an impressive amount of original images showcased on his Instagram.
Andy has established himself — not only as a staple of the local music scene — but as a prolific and unique visual artist creating entrancing, dream-like images through photography and 3D graphic design. Not unlike his music, Immerman's art transports you to a dream-like world that allows the imagination to run wild. Immerman sat down with 303 Magazine to chat about his artistic background, his hopes for the future and his dedication in honing his skillset.
Denver, meet Andy.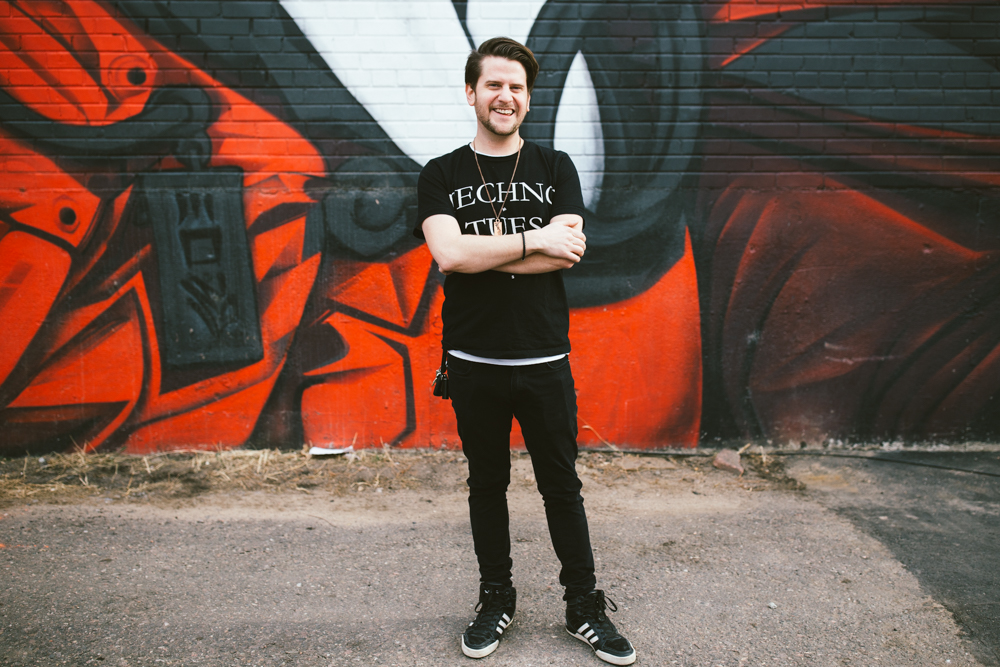 303 Magazine: As a child, what did you want to be when you grew up?
Andy Immerman: I wanted to do something with music. Music was always my biggest passion and it was always something that really inspired me. Growing up, I was constantly listening to CDs. I would go outside during recess in elementary school and listen to my CDs while everybody played soccer. My parents always played music and my dad was big into music — he played the guitar growing up and we had a piano in the house.  It was something that I felt came naturally to me that I enjoyed, so it was something that I pursued.
303: What brought you out to Colorado?
AI: I came out here for school and then graduated from the University of Colorado at Denver with a Bachelor of Science in Music. I studied in the audio production recording program there and once I graduated I started working for a real estate company for a few years — real estate photography — and after that, I decided to start freelancing and pursuing my artwork and music more and now I'm doing that basically full time.
303: Was there ever a moment when you realized that music could be a viable career for you?
AI: It was always something that I wanted to do. Just how I was going about doing it — it's something I'm still working on. That path to get to where I am now is very back and forth, depending on what I was working on at the time or if I was writing music on my own. I started working with Bon Iver when I lived in Wisconsin and doing that changed things for me. Working with Justin Vernon (frontman of Bon Iver) was a huge inspiration and he taught me a lot about recording and production. So that pushed me in this direction and then I picked up DJing.
303: How did you get involved with Bon Iver?
AI: I grew up with Justin Vernon. He was my camp counsellor when I was in middle school and my parents were good friends with his parents. When I was in high school, I would go over to his house and give him 10 bucks an hour to teach me how to write music. He gave me my first copy of Ableton. I would go over there and hang out for like an hour and he would teach me how to play the drums or teach me how to play keyboard or how to write a song and just different production things. So I slowly picked that up and then went to school in Minnesota for a few years and I just wasn't really enjoying it and wanted to pursue more music production so I moved back home. When I lived at home for a year and a half, that's when I worked on the album with him.
This slideshow requires JavaScript.
303: What kind of music did you initially start making and how has it evolved into what it is now?
AI: I've always been interested in melodic electronic music. I was never drawn to vocals that much. When I wrote music, it had enough substance that I didn't need to add lyrics, it felt complete to me. So I just wrote music that I felt was interesting and had that emotional melodic vibe to it that a lot of my music has. I'm pushing it now towards dancier, more upbeat stuff that I could play in a club. But for a long time, it was always just melodic straight-forward electronic music. I just like to make stuff that's interesting to me, it might not fit the cookie cutter bill of what a certain type of music sounds like, but I'm trying to take pieces from everywhere and put that together.
303: What came first, your interest in music or your interest in photography and art?
AI: My dad gave me a camera when I was really young so I was always interested in photos and I kept upgrading my camera as I grew up. Then I started doing it more for concerts. That was always a passion and when I went to school in Minnesota for a few years, I was studying photography and graphic design. Now that I'm freelancing, I can do that and do music. I can do photography and graphic design during the day and music at night. So it works hand in hand. It's more or less just creating artwork than doing it as a means to make money.
303: I've noticed that a lot of your graphic design has elements of nature but also geometric shapes and patterns, why those two things that seem to be juxtaposed?
AI: I think that's exactly what it is — it's cool to see the contrast between those two things. When I make artwork — I've always thought of it as making eye candy — something that you're like "wow that's cool or that's beautiful or I like how those colors play off each other." So, simply put like that, I like to make shapes and things that interact with one another — but they have more meaning because I'm putting a person in there or giving it some space or giving it a 3D feel that you normally you wouldn't get by making something flat on paper. It's like creating a world — that's basically how I come at it. I'm starting from nothing and building it up. It's something that I try to do every day so that I get better at it. It's just something I decided to do a couple years ago and I've been doing it every day ever since then.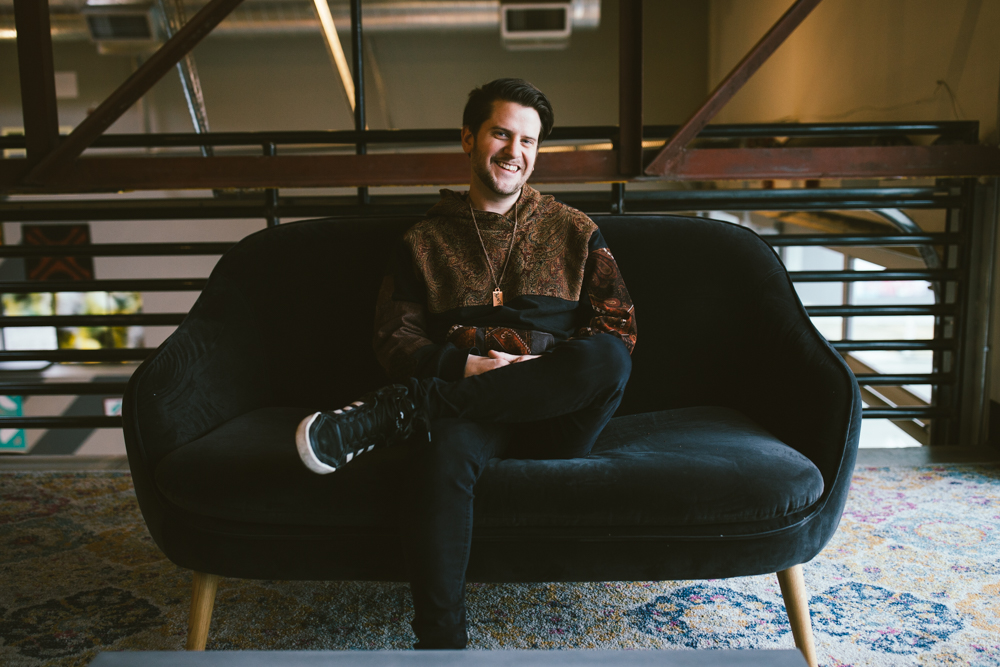 303: How has your artwork evolved over the years?
AI: I got really into making artwork on my phone when I first moved to Denver. I was downloading these photo applications and learning about how they work. When I jumped into photoshop and started doing that more, I got better at it because of what I was doing on my phone. Using all these photo apps and playing around with them made it easier for me and my brain opened up to all these ideas of what I could do with photos. Then I ended up getting into 3D graphics— my friend gave me a copy of Cinema 4D and I started watching tutorials and basically taught myself how to do all of it on YouTube. It took a lot of trial and error. Even if I didn't like it or didn't want to post it, I still went in there and worked on something. Just forcing myself to do it — even if it's slow progress, it's progress.
303: Do you have any desire to get your photos or renderings into galleries?
AI: I'm actually making prints of them right now. I did a couple test runs with two copies of some of my artwork. I'd like to do the First Friday Art Walk at some point, hopefully, this summer. I'm trying to get some more physical stuff printed but I do have an online store on my website.
303: What was your favorite moment of 2018 as far as your career as an artist?
AI: Playing the Ogden again. Playing a sold out show with Desert Hearts was probably the biggest thing. I love those guys. I'm a huge fan of them and I've been going to their festival for a couple years now doing photography for them. In 2017, I got to play a sold out show at the Ogden with Tchami.  So every year, getting to play a big venue in Denver and playing to a huge audience, it's just awesome.
303: Do you view yourself as more of a musician or more of a visual artist?
AI: I would just consider myself an artist. I wouldn't say that I'm more passionate about one thing than another. Because then I feel like, when I do that, I'm lumping myself into one category. I like to be well rounded and the fact that I can do all of these things makes it less stressful to feel like I have to put out artwork or I have to put out a product. I like to be able to do more than one thing.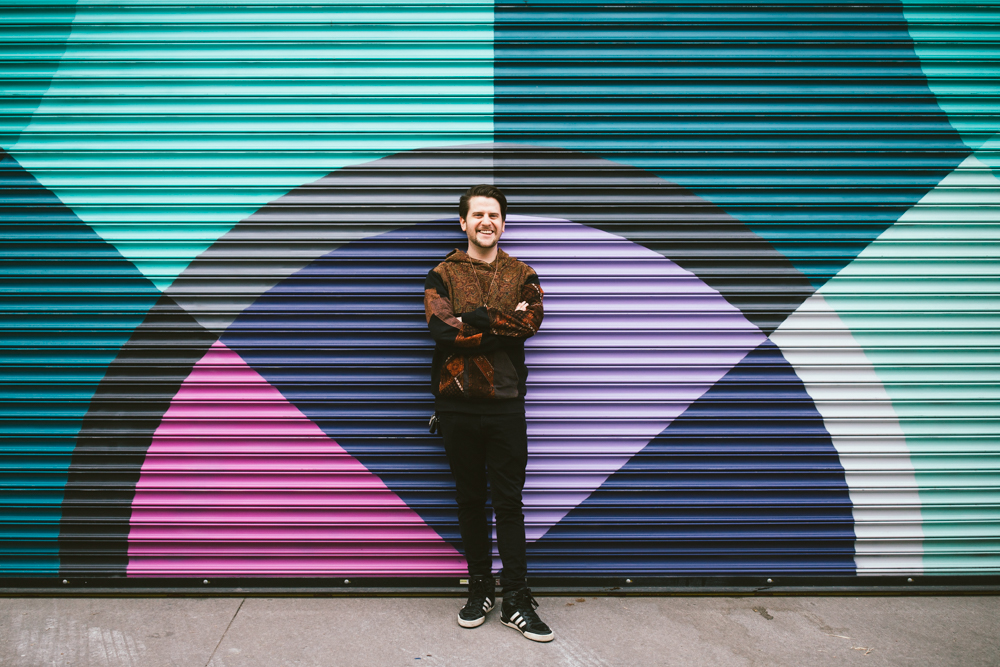 303: What do you want to see in 2019 as far as professional or artistic development?
AI: I'm working on trying to play a couple gigs out of the state. I didn't start DJing until six years after I moved to Denver so I've been DJing for about three years now. I've always done it in my bedroom but I never felt comfortable doing it on a stage until recently. I'd like to play a festival maybe.
303: How did you motivate yourself to transition from only playing for yourself to playing in front of live audiences?
AI: I used to do improv comedy in high school so I was pretty used to being on a stage, I just hadn't done it in forever. I think I was very self-conscious at the time about what I was doing with my music. And I was playing off of a computer with a controller and now I'm DJing on actual decks so it's a little bit different. I had a couple times where my computer crashed and melted down on me before a show and I couldn't play or had to cancel a gig. I was just over the unknown of my computer, whether or not it was going to break down. Buying some better gear and practicing on that a ton was the catalyst for me to get on stage more.
303: You're very prolific with your "Time Capsule" mixes (he's currently on #44), how long have you been making those?
AI: About 5 or 6 years now. And that's what I mean — I was DJing in my bedroom and would put all these mixes out but I wasn't comfortable getting on the stage and doing it. So they were a way to practice getting better with my DJing, just like I did with my graphic design. Trying to do something all the time is what made me better at it. That's another reason why I decided to start doing graphic design— I had been doing my DJ mixes and I could see progress so I thought I might as well try this with something else. That sort of mindset is what's kept me going.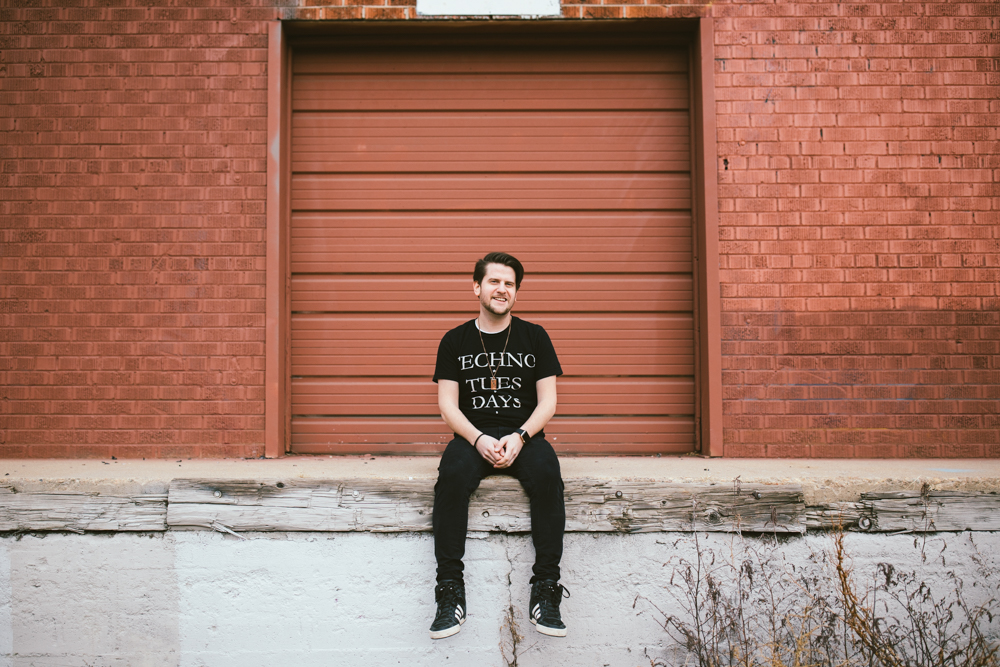 303: Do you have any singles or EPs planned for the near future?
AI: I'm working on a bunch of music right now because over the past year I've acquired some more gear that I'm writing music with so I'm in the process of trying to write some more upbeat, dancier stuff and just taking my time with it so I don't feel like I have to rush through things. Just taking it as it comes.
303: What is something that you love and something that you hate about the music scene in Denver?
AI: I love the community. I love the fact that you can go to a show here any night of the week. Denver feels like a pretty big area but it's a lot smaller than some other bigger cities. I honestly can't think of very many negative things.  This is the coolest place for me because I get to pursue what I want to do here. I can't really see myself doing what I do here in very many other places because Denver is so welcoming to local talent versus other cities like Los Angeles or San Francisco where everyone is working against each other and it's a competition. It feels like everyone here is more of a whole and working as a group.
303: Do you have any advice for artists looking to break into the music scene here in Denver?
AI: Be patient. Don't tell yourself you can't do it because there are so many times when you're going to hate what you're doing or hate the music you're writing or you're gonna screw up on stage and think it's the end of the world. You just have to keep moving. Have more confidence, honestly. Don't feel like you need to be scared about it. People like watching you succeed.
303: This last question is from the previous interviewee in this series, Olive Moya: Think of your favorite color. What would you name it if it were an interior house paint? (Think of those sample swatches at the hardware store). 
AI: Well my favorite crayon color was always "Robin's Egg Blue." So turquoise, but a muted turquoise, so it's not super in-your-face. I don't know what I'd call that though — maybe "Reflections of the Sky Blue."
This slideshow requires JavaScript.
Follow Andy Immerman on Facebook, Instagram and Soundcloud and be sure to check out his website here. You can catch Immerman at the Bluebird Theater on February 14. 
All Photography by Bridget Burnett unless otherwise specified.