Deciding on which restaurant to go to when all of your friends have different diets can be tough. Where can you find a place that caters to a vegan, paleo and gluten-free diet? While these different diets have been gaining popularity over the past couple of years, Fresh Thymes Eatery has been catering to them since Christine Ruch opened its doors in 2013.
"Whether it's the guy who loves burgers, wings and beer or his friend who's a hardcore vegan I love that they're eating at the same restaurant from the same menu," says Ruch, owner and executive chef. Ruch moved with her family to Boulder from Arizona in 2007 after being diagnosed with Celiac Disease and Multiple Sclerosis. She said, "It was the right time to pursue a radical life change." She started teaching holistic nutrition courses at Bauman College's Boulder branch before seeing a need for an affordable, healthy restaurant with options for every type of diet.
Fresh Thymes focuses on organic, local and seasonal food in a cute, fast-casual setting. Ruch's goal is to get everybody to eat more vegetables while supporting their own food goals. Whether it's training for a triathlon or catering to food allergies, she says that "everyone has something that food translates to support that health goal." While the entire restaurant is gluten-free she doesn't want to be known as a gluten-free restaurant. "I just want everybody to eat good food."
Their menu includes flavors from around the world and changes four times per year according to the season. Some of the kitchen items that stick around all year long are the Diva Salad ($13.50), the Gold Bowl ($12.75) and the dragon tacos ($13.25) but the grilled cauliflower tacos ($11.75) are also a crowd favorite. In addition to their made-to-order menu, they also offer pre-made counter selections, including a dessert bar, that Ruch says are actually the most popular menu items.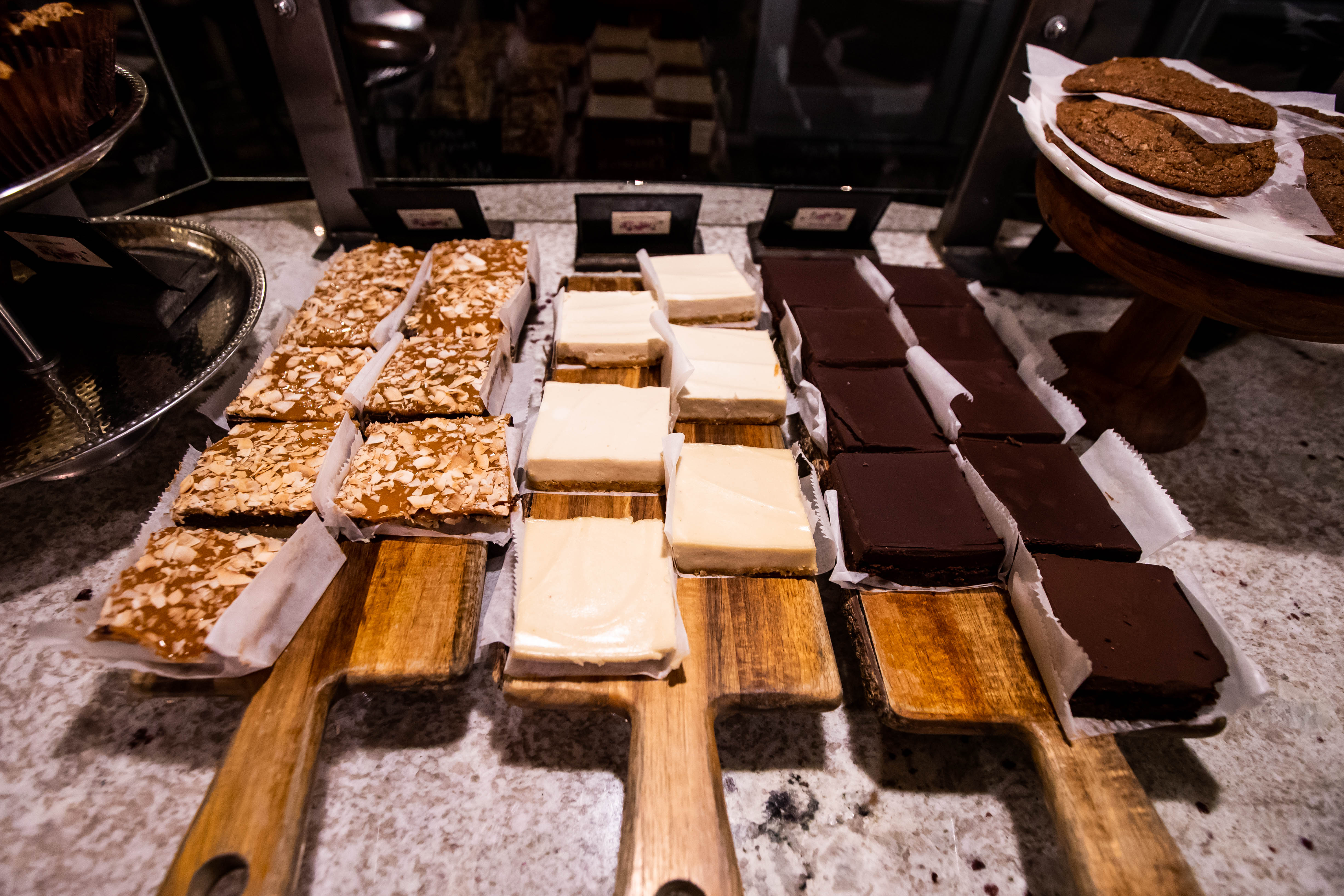 When Ruch came up with the idea for the ingredient-conscious restaurant she thought "if I had $200 from everybody I knew who really wanted to eat this way then I would have enough money to open a restaurant." She did her research, spoke with many people and that's how Fresh Thymes came to life. The restaurant is the only community-supported restaurant (CSR) in the state of Colorado and raised $45,000 from community members in less than 24 hours during their last open membership period in August. "It's the cornerstone of our business. An average person can be an investor in the same way a high roller can be an investor and they can choose to put their money where their values are."
In addition to the Eatery, Ruch also owns Fresh Thymes Marketplace that she describes as "if Fresh Thymes [Eatery] and Cured had a baby." The Marketplace offers take-out family meals, sides, fermented foods and broths that they make in-house. It also offers cooking classes for those who want to learn things like knife skills, holistic recipes or gluten-free baking.
This slideshow requires JavaScript.
Fresh Thymes Eatery is located at 2500 30th St, Boulder. Open 11 a.m. to 9 p.m. Monday through Saturday. Closed Sunday.
Fresh Thymes Marketplace is located at 2690 28th St, Boulder. Open 10 a.m. to 6 p.m. Monday through Friday and 10 a.m. to 4 p.m. Saturday. Closed Sunday. Follow on Instagram to stay up to date on classes and menu changes.