Inside the Genetics of Taste Lab at DMNS, a never-ending cycle of research on the human sense of taste is conducted. At the helm of this crowdsourced lab full of citizen scientists, geneticist Dr. Nicole Garneau takes the reigns as the director of the lab and a curator of Human Health. Serving as Denver's resident taste expert, Dr. Garneau also applies her knowledge of all things taste-related to crafting the beer you love best from Colorado breweries, motivational speaking and advocacy for women in science. 
Reflecting upon her career path, Dr. Garneau is honest about dealing with burnout, encourages people to get comfortable with taking charge of their DNA and genetics, and even shares her favorite food based on flavor.
Even just at 16 years old, Dr. Garneau knew she wanted to be a geneticist after inspiration struck in her high school biology class. She credits her piqued interest in science and genetics to her exceptional teacher who "really took the opportunity to describe things that were actually being research in real time" like the Human Genome Project. "That was the first time I had understood as a child that there were science questions that weren't answered, [and] that idea of discovery for me was what I wanted to do," she recalls. She was also drawn to the nature of how science builds upon itself. Studying the genetics of yeast in her undergrad, the genetics of viruses in grad school and then now the genetics of humans, she noted that "once you learn about how to do genetics work, you can do it on any species because the techniques don't change."
However, her path to success as a scientist wasn't so smoothly paved. Dr. Garneau recounted the story of her beginnings at the museum: "I finished grad school and was completely burned out. I was having panic attacks even just driving by the micro building up at CSU, where I got my Ph.D. My husband got laid off at the same time — so this is 2009 — and we just thought we can live out of the truck just as cheaply as we can live in our house. We rented our house out to family, got in the truck and road-tripped for a month and a half or so. When I got back, I was no longer burnt out." She then applied for a job as a curator at DMNS upon the suggestion of a friend, and her application resonated with the museum culture of discovery.
Despite a tough mental beginning in the world of science, Dr. Garneau now impresses at every level. At the museum, her duties heavily revolve around the goings-on of the Genetics of Taste Lab, which is constantly collecting data on all facets of the human sense of taste as it is related to genetics. Through studying the patterns in which human senses and genetics interact and display effects, Dr. Garneau believes that much can be learned about how people are alike and beautifully varied.
Dr. Garneau is also a big advocate for involving the community in scientific pursuits and encourages "citizen scientists" to partake in the lab's daily activities and uses a crowdsourced model for data collection. By having community ownership over science, Dr. Garneau hopes to spread her love of science with research participants who come through the museum and participate in studies as well as volunteer scientists who come to learn from working in the lab itself. Dr. Garneau hopes that they are "showing that science doesn't belong to [her] just because she is a scientist." Her evaluations have shown that "people have been really jazzed to participate in something real and have a meaningful contribution to science."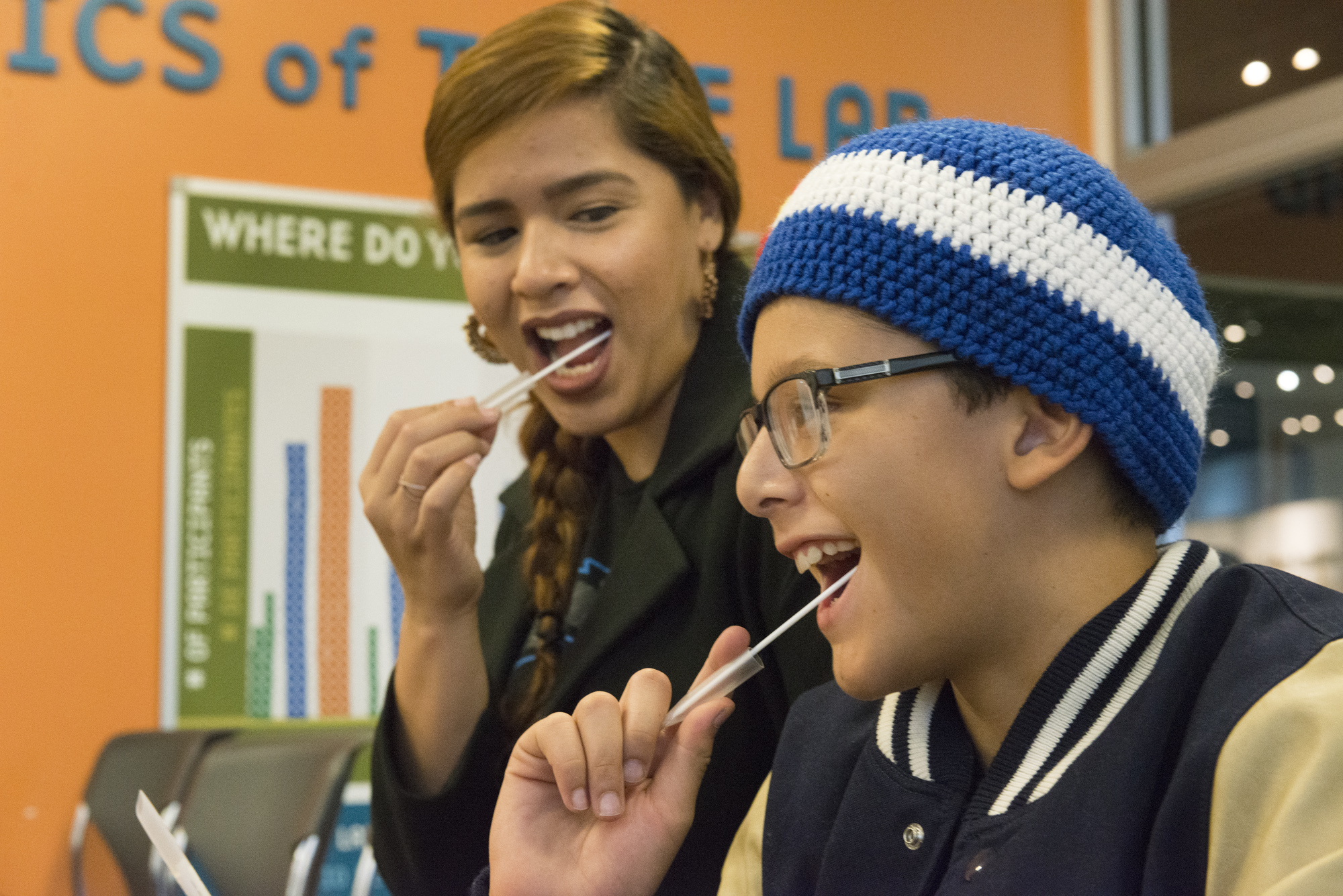 Furthermore, she hopes that the experience provided to visitors of the lab will help them become more comfortable with the idea of their own genetics and DNA. Often times, the topic of genetics is heavily stigmatized as something to be feared or too complex to understand, but, in the modern age, genetics can comprise both a fun and valuable resource. If you can be comfortable finding out how your genetic ethnicity might affect your ability to taste a certain flavor, that could easily help to break down other fears and help visitors take charge of their own health identities.
"When I got started getting involved in beer, specifically, I realized there was a very important need for scientifically-sound knowledge in the brewing industry as the industry was growing and becoming more mature,"
Taking her love of science in a traditional lab setting, Dr. Garneau translated her skills to a fun side hustle: founding companies related to the science behind food and beverages, particularly beer. Thriving off a newfound entrepreneurial spirit found through her work on media events, curation of temporary exhibits and public talks, Dr. Garneau was fascinated about where her science might fit into a more public-facing world. "When I started getting involved in beer, specifically, I realized there was a very important need for scientifically-sound knowledge in the brewing industry as the industry was growing and becoming more mature," she stated.
The first company she founded is called Flavor Lab, popularly known among the Denver community for their beer flavor map — "a tangible, literal map of all the different flavors in beer used for quality control in terms of being able to figure out what people are tasting." From there, her company merged with a software company called DraughtLab, which takes the flavor map and puts it into a software program to use more sensory data for batch testing and quality control. By applying her knowledge of taste science, Dr. Garneau exemplifies the interdisciplinary role of science in our daily world. There's a pretty good chance that the craft beer you've been sipping tastes the way it does due to her contributions to breweries.
Alongside founding these companies, Dr. Garneau found a love for continuing to communicate to the public about science. She finds that talking about taste is easy due to the fact that it isn't a controversial topic. If you can talk about people's similarities and differences through their sense of taste, she believes it would be easy to translate that into a business model on communication between colleagues. "If you were that open about people being different, I think whatever you're working on would be that much better because you're bringing these different perspectives to the table," she noted about her "taste talks."
While openly sharing her stories to connect with people, Dr. Garneau is also a vocal advocate about empowering women in the largely male-dominated science industry. "I was told to wear less makeup and be less  "cheerlead-y," when I was giving a science presentation. So basically they wanted me to not be passionate and not look like a woman. So I took that advice for a while, and then I finally said screw it," she recalls a story of her own challenges growing up.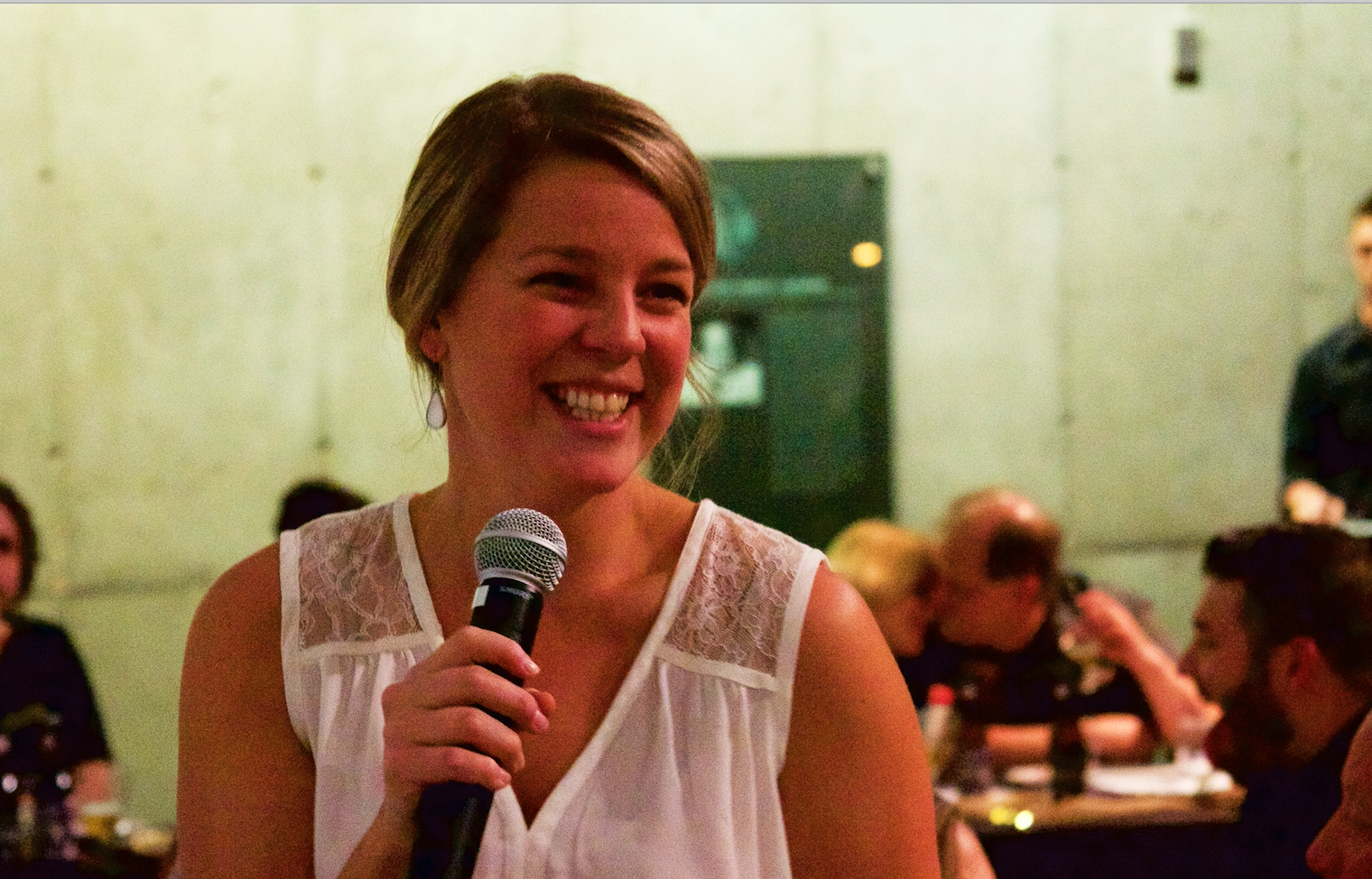 However, apart from just breaking into this male-dominated field, Dr. Garneau noted that the data points to something else that happens once women and minorities are finally in the field. "From there, what happens is a drop-off. So looking at the data more, the things that I'm trying to focus on more with mentoring is keeping women and students that are underrepresented in science as they progress through their career… I think that this has something to do with the way in which we mentor and the support that we give students because that's based on primarily a system that has evolved with white, middle class or above men," she recognizes.
Her approach? Nurturing mentorship. Dr. Garneau believes in the importance of understanding that not everyone's background is exactly the same, and therefore "we have to stop mentoring and supporting people as if we're all the same." She encourages having mentors from all backgrounds who support people of all backgrounds.
However, she also encourages women to get comfortable with asking for support. "It's important to consider how we can start asking for our value as opposed to just being grateful that we're here made it into the boys club," she explained. As such, her advice for young women seeking to pursue career in science is to "treat each obstacle as a new beginning," "honor the good things and good decisions along with the bad things and the bad decisions," recognize that "there are no detours" and to ask for help along the way. She encourages everyone to remember that people don't always share their difficulties and struggles, but they still exist.
Given all her hard-earned success and contributions to the Denver Museum of Nature and Science, Colorado's beloved breweries, push for community involvement in science and women and minorities in science, we think it's safe to dub Dr. Nicole Garneau as Denver's resident taste expert. And the best food based on flavor from this expert? Cheese. Dr. Garneau loves its versatility.
All photo courtesy of DMNS, unless otherwise noted.