Belong Designs is not a run-of-the-mill apparel and accessories brand you have come across before. After realizing life is too short not to follow your dreams and have fun doing it, Mark Grubbs, Shamus McNutt and Ben Thomson compiled their creative forces together to create something they are extremely proud of. Belong creates an outlet that allows anyone to express and discover their passions through what they wear. In short, "follow your passion, do what you love and find where you Belong." A wide range of clothing and accessories is available to men and women who want overall comfortability on any occasion. An integration of ingenious designs and top-notch fabrics will ensure you find something that suits your lifestyle. Belong recently opened a second pop-up shop in Cherry Creek Shopping Center — the first was in Larimer Square — where visitors can shop their preferred styles, so we sat down with the Colorado natives to see how three engineers ended up in the clothing business.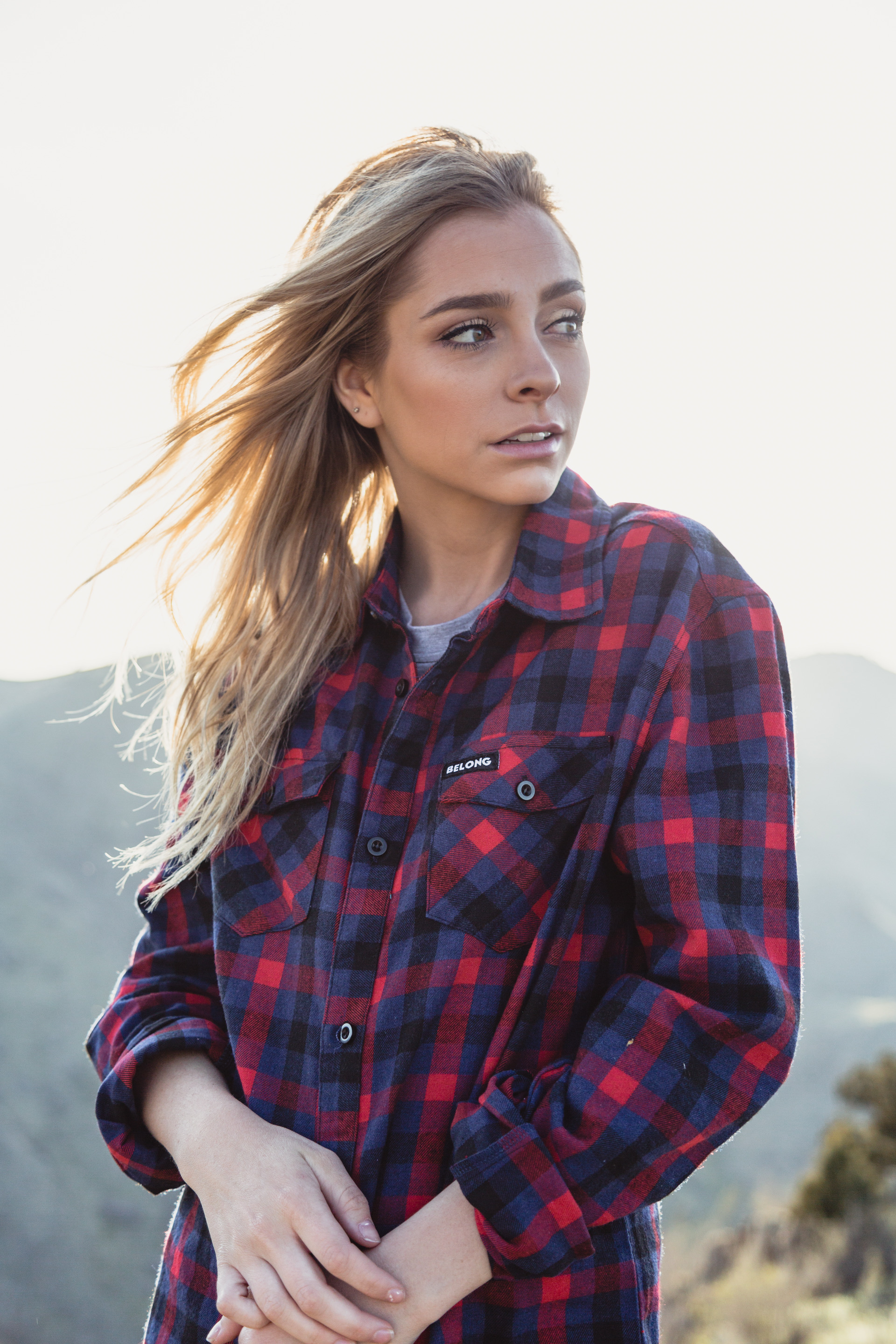 303 Magazine: How did you decide to enter into the retail industry?
Shamus McNutt: We realized that a t-shirt was a walkable, wearable billboard and determined that retail was absolutely the best way for us to spread our mission quickly and authentically. Mark began to design t-shirts and taught himself Adobe Illustrator. Ben and I began work on the business side of things while Ben also pursued B2B sales. Between the three of us, we were able to cover all bases of the business and help it scale.
Ben Thomson: Entering into retail was as much of an accident as an intention. When we started Belong Designs, we started to write all the things that mattered most to us like friends, family, nature, the step of the beaten path, live in the moment, etc. We did not have one type of product or category for what we would make in mind at that point. We boiled down our ideas into "follow your passion, do what you love and find where you Belong."
Mark Grubbs: We were not 100 percent set on the retail industry. However, we knew we would want to start something creative in order to get away from the "typical" engineering path. After we founded our mission statement we decided apparel was the best way to get that message out. From there, the brand sort of took off and we were able to establish our lines, begin to experiment with materials and fits and ultimately grow our customer and fan base.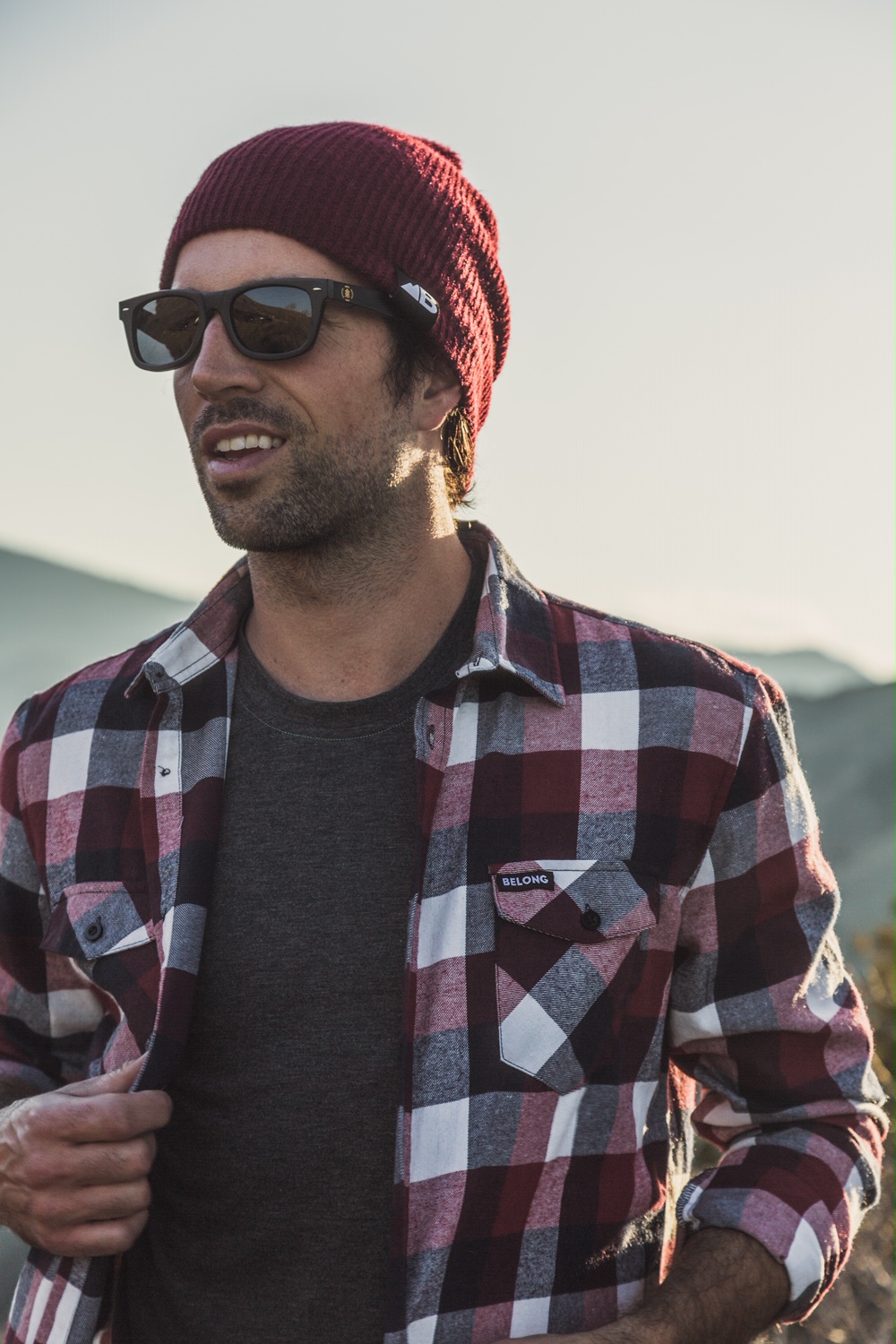 303: How does your mantra, "follow your passion, do what you love, find where you Belong" inspire the products you create as well as the consumers you attract? 
SM: Our mantra helps inspire individuals who want to make a lifestyle change. It can also be a channel for people to express that they follow their passions and do what they love. The mantra is multi-faceted in the fact that it can apply to art, sports, family, adventure, etc.
BT: Our product primarily categorizes as true athleisure. We source fabrics that have multiple performance qualities and designs that work well for all what we consider the Rocky Mountain Lifestyle. The mindset is to make something that looks good and feels even better, especially when you use it. This plays well for the products enabling the wearer to do things they love. The second piece of this is that our logo and brand is meant to serve as a reminder to find where you belong. This message attracts like-minded people who usually skew above the norm in adventuring, playing in nature and doing things they enjoy frequently.
MG: We want our clothing to be a synonym to do what you love. Also, we want our customers to get excited to wear our clothing.
303: What was your first pop-up experience like? How did this grow your brand? 
SM: The first pop-up was both exhilarating and terrifying. We had yet to put down money like we did at the Larimer and Cherry Creek spots. We felt both extremely excited and exposed.
BT: Our first pop-up store was a huge stepping stone for the brand. We started the company in 2013 and have been constantly building our way to more exposure. We attend more events with pop-up tents and push our presence further online.
MG: Our first pop-up experience was great. It really did change the game for us. Having a location where people could try on and feel our clothing made it that much easier to correctly spread our message and get people excited about our brand. At our first pop-up in Larimer Square, we sold mainly to tourists who now spread awareness of the brand in other states. We are now at Cherry Creek and excited about the opportunity and hope to keep the momentum going.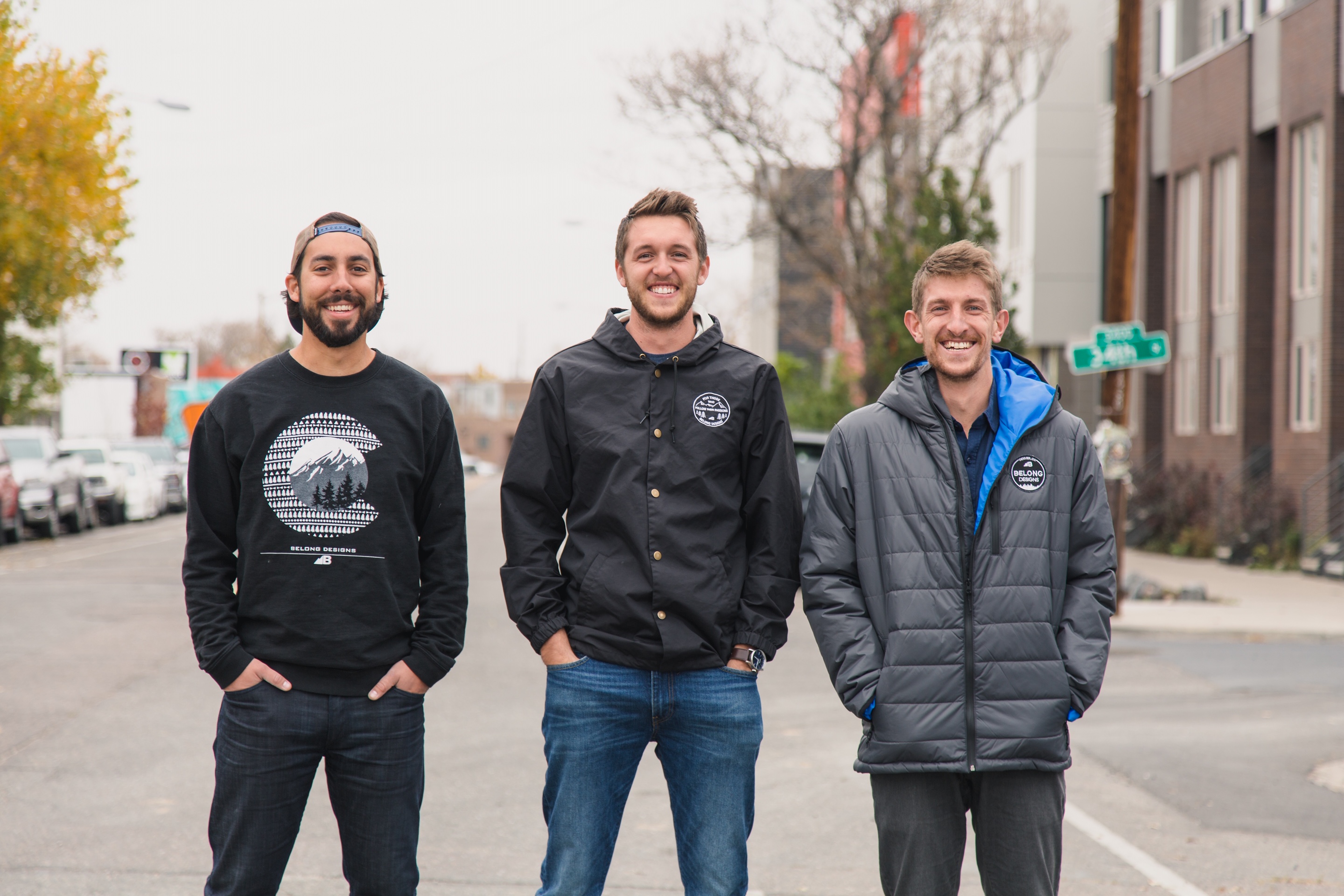 303: What attributes make your clothing uniquely durable outerwear?
SM: Our fabric choices and treatments on those fabrics allow our clothing to be uniquely durable. Being that we have been to the world's largest fabric mill. We're able to fill our lines with fabrics that many of the other brands of our size cannot source.
BT: We have spent a lot of time focused on materials that are soft but uniquely durable and functional. The keystone of this is our material VersaTek which is soft yet uniquely durable fabric. For our designs, we utilize a decoration process called dye-sublimation. With a 60 percent polyester content, our fabric feels lux like soft cotton but then gains exceptional quantities from the high heat and pressure curation of the material. Once produced, it is wrinkle resistant, soil resistant — yes, you can spill your morning coffee on our shirts —and abrasion resistant.
MG: We test all of our materials significantly to make sure they can stand up to the wear and tear that our customers will ultimately put them through.
303: What motivates you guys to continue to grow and expand your brand? 
SM: We believe that the sky is the limit for Belong and we are extremely excited for where we can take the brand. Our belief in ourselves is what keeps up going. Our friendship is what helped formulate the brand and we believe that the same friendship and leadership in our industry segment can propel Belong to a worldwide brand in five to seven years.
BT: We love what we do. The incentive for us tends to be fairly easy because it has become a huge part of our life and we made the active choice to create and grow the brand. Since we started, one of our main goals has been to see our logo anywhere in the world. We want for someone who sees it to know that our logo is meant to inspire following your passion. We hope to achieve market share in a few core markets across the globe. However, we are continually humbled as we face the first challenges of becoming the local hero here in Colorado and the surrounding region.
MG: We honestly love what we do and the message that we are spreading with our apparel. We get to use our engineering minds by continuing to develop new and better materials and products as well as continue to mountain bike and ski. We are all inspired by the message and by the reactions we get to our clothing and our message that we strive to push it further and further. Our brand was founded on our friendship and we feel our friendship can fuel what needs to push this brand to the national and international recognition we crave.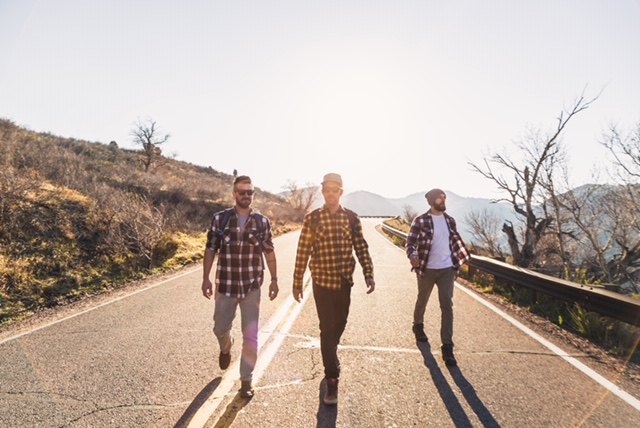 All photography courtesy of Belong Designs.