Trev Rich spent the better part of his summer in Los Angeles, writing, working with various producers and collaborating on an array of projects. One verse, in particular, put him way ahead of the class and landed a placement amongst some pretty epic company on the soundtrack for Spider-Man: Into the Spider-Verse from Marvel Comics.
Trev's featured on the track "Elevate" with DJ Khalil, Denzel Curry, YBN Cordae and Swayvay, and said due to a brief stroke of bad luck, his appearance almost didn't happen. "It's so crazy how it happened because I was supposed to be in the studio and I lost my wallet, ID, debit card, everything. I was supposed to be on the way to the studio and I realized I didn't have my wallet or anything so my mom had to call me an Uber there and back," he said.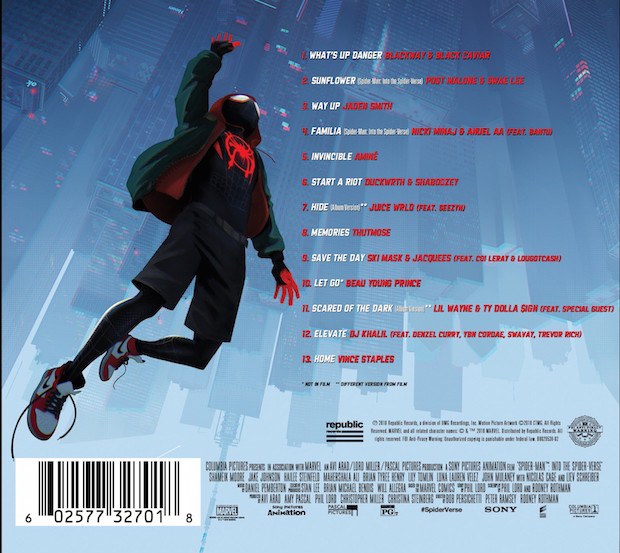 Thankfully a close call didn't turn into a missed opportunity. Trev made his way to DJ Khalil's studio to lay down the verse that eventually made its way onto the soundtrack for one of the biggest movie releases of the 4th quarter. Initially listed as a writer, Trev said he's credited as "Trevor Rich" because he was focused on "Elevate" as his re-entrance into the publishing world. "I'm listed as 'Trevor Rich' on the soundtrack because at first, I was writing the hook but once we got to the studio it was just the perfect fit for me to record the verse."
The film releases this Friday and the soundtrack boasts features from Lil Wayne, Nicki Minaj, Vince Staples, Juice WRLD, Jaden Smith, Amine, Ty Dolla $ign, Denzel Curry (one of the co-stars on the track "Elevate" which features Trev) and more.