The Bluebird District cocktail bar — recently voted as one of the best new bars in Denver — has added a late-night happy hour to their repertoire. The reverse happy hour will make a splash starting December 1, 2018. Specials run from 9 to close Monday through Thursday and all day Sunday, calling for $5 drafts, well drinks and Four Roses old fashioned. Their regular cocktail menu, consisting of four classics and four original cocktails including Space Wine and the Dopo, which is sure to stir up an appetite. Keep a lookout for new winter offerings.
"We wanted to create a tailored experience for our customers, gearing toward industry folk and neighborhood friends," said owner and manager Jareb Parker, "We like spirits that are familiar, alongside more adventurous options people may not be familiar with."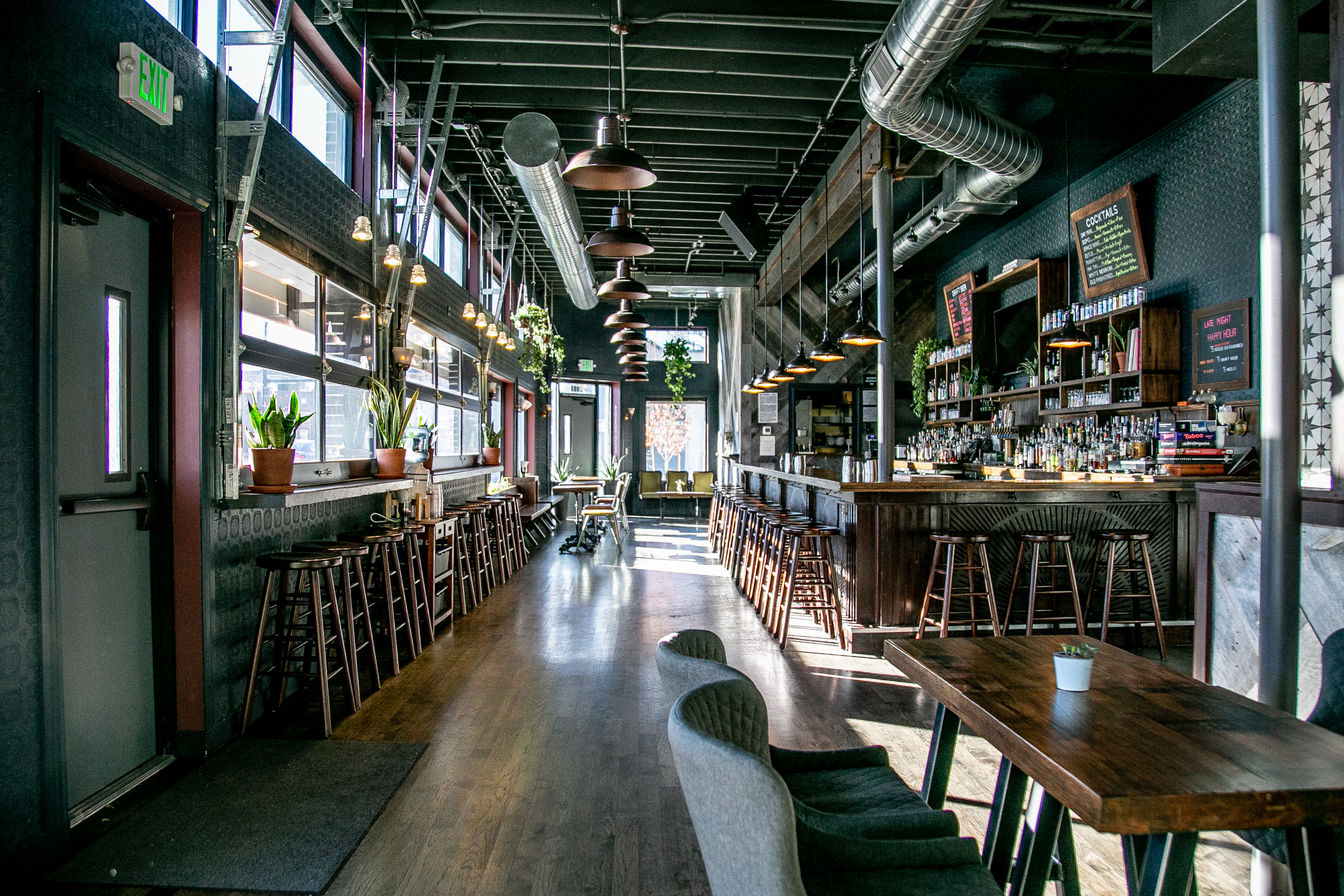 The food menu highlights some of Parker's favorite New Mexican dishes, from traditional posole ($8) to a unique green chili burger ($10). The bar also has vegetarian options for their friends in Congress Park. Among the favorites are the calabacitas ($6) and cauliflower florets dipped in a buffalo sauce served with a side of vegan ranch ($8). The green chili cheese fries ($6) and corn dog ($4) have been a hit in the late-night menu on Friday and Saturday nights which closes at 12 a.m.
We asked Parker what you can expect to see on the weekend "Sweet tunes and good booze", he replied. The neighborhood bar has resident DJ F-ether spin twice a month alongside other local DJ's and musical groups on weekends. Monday nights can be particularly fun, with bring your own vinyl and board games. If you haven't heard your favorite record on this sound system, it's quite something. Their goal? To bring the community together one cocktail at a time.
You can keep up to date with their events via Instagram and Facebook.
Middleman is located at 3401 East Colfax, Denver. It is open from 4 p.m. to 12 a.m. Sunday through Thursday and 4 p.m. to 2 a.m. Friday and Saturday. The kitchen is open Monday – Thursday 4 p.m. – 10 p.m. and opened till 12 a.m. on Friday and Saturday. The Kitchen is closed on Sunday.
SPONSORED