Well, that's a wrap, folks. After two weeks and hundreds of screenings of both feature-length and short films from across 39 countries— the 41st Denver Film Festival has drawn to a close. The ballots have been cast and the votes are in —Denver Film Festival has announced this year's award winners. Don't fret if you missed this year's fantastic presentations, plenty of these films will be coming soon to a theater or streaming service nearest you. Some already may be available online. But with that said — some just need to be seen in the theater. One such film, Shoplifters will be returning to Denver's SIE film center starting December 7.
Peoples Choice Awards
The people have spoken! The following films have been recognized from by a tally of ballots, hundreds of which were counted by the quiet heroes of the festival — the DFF volunteers, without whom the festival would be an absolute nightmare.
Best Narrative Feature: Green Book
Director: Peter Farrelly
Editor: Patrick J. Don Vito
Cinematographers: Sean Porter
Producers: Jim Burke, Brian Currie, Peter Farrelly, Nick Vallelonga, Charles B. Wessler
Screenwriters: Nick Vallelonga, Brian Currie, Peter Farrelly
Country of Origin: USA
What: Viggo Mortensen and Mahershala Ali star as Tony Lip and Dr. Don Shirley, whose story inspired by true events surpassed race, class, and the Mason-Dixon Line. On a road trip interwoven with humor and hate, humanity and hazards alike — inherent differences take the backseat in this 1960s set drama.
Best Documentary Feature: The Weight of Water
Director: Michael Brown
Editor: Aubry Hollingshead, Roxanne Harbitter, Casey Nay
Cinematographers: Andy Maser, Michael Brown
Producers: Michael Brown, Erik Weihenmayer, Julia Buonanno
Country of Origin: USA
What: Telling the story of Erik Weihenmayer — the celebrated blind athlete and adventurer, this utterly inspiring documentary thoughtfully showcases the power of positivity. Having climbed Mt. Everest (the first blind man to do so), Weihenmayer sets out to tackle yet another absurd goal— to raft the Colorado River in its entirety.
 Best Short: Earthrise 
Director: Emmanuel Vaughan-Lee
Editor: Adam Loften
Cinematographers: Adam Loften, Andrew David Watson
Producers: Emmanuel Vaughan-Lee, Adam Loften
Country of Origin: USA
What: According to the Denver Film Festival website, this astounding short tells the tale of the first image of Earth captured from space in 1968. Utilizing raw footage and first-hand accounts, Vaughan-Lee's piece is a brilliant tribute to the space age. 
 Best Music Video: Midas's Caroline  
Director: Michael Middlekoop 
Editor: Mathijis Baltus 
Cinematographers: Sam du Pon
Producers: Sophie Victorine 
Country of Origin: Netherlands
What: Hell hath no fury as a woman scorned. In this delightful imaginative music video for Midas's "Caroline", director Michael Middlekoop explores just how deep that fury can go. 
True Grit Award For Colorado Cinematographers:
The Last Honey Hunter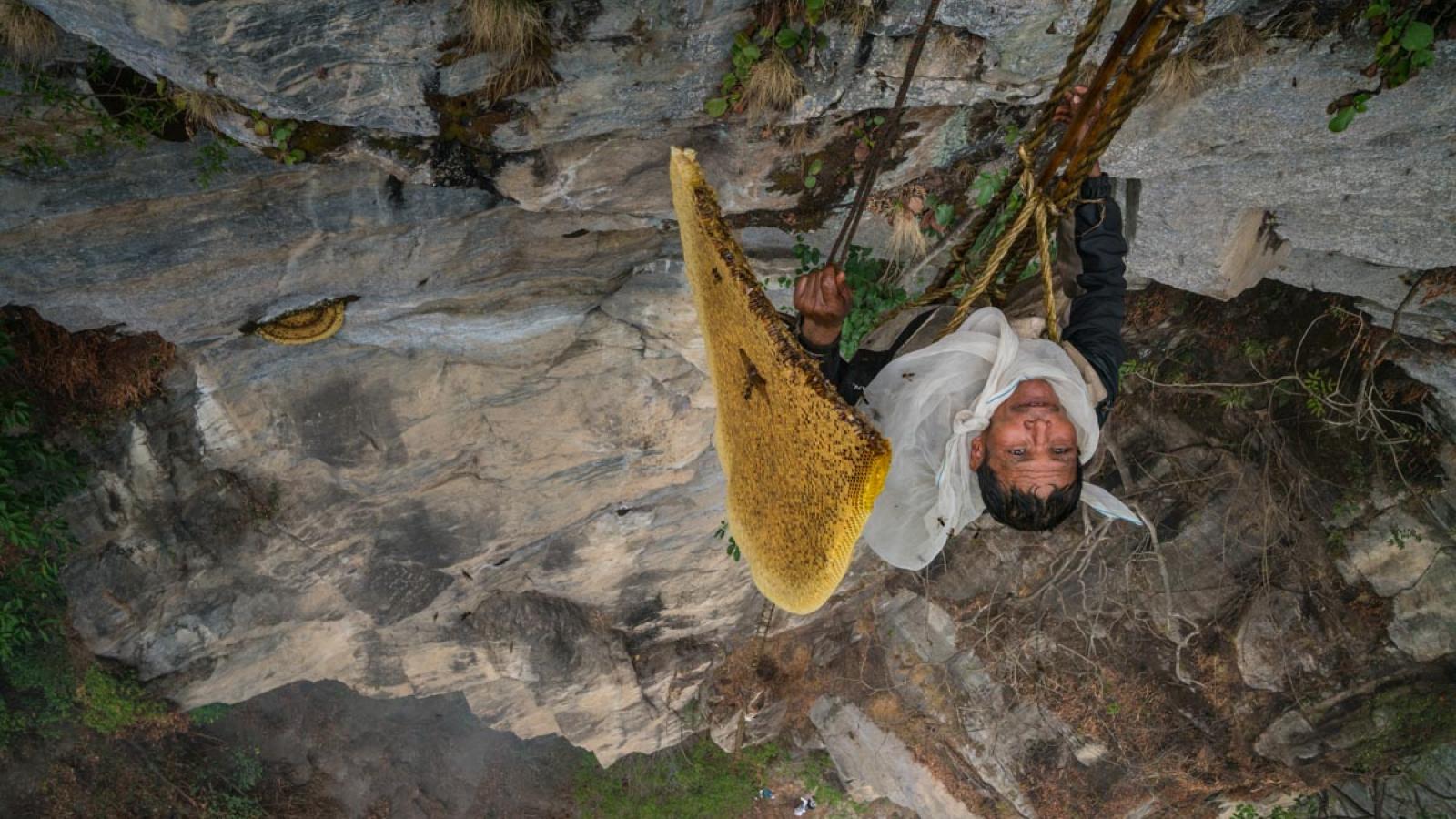 Director: Ben Knight
Editor: Ben Knight
Cinematographers: Ben Knight, Renan Ozturk
Producers: Ben Ayers, Renan Ozturk, Travis Rummel
Country of Origin: Nepal, USA
What: A short set in the misty Nepalese Hongu River Valley, enveloped by the jagged and unforgiving Himalayas — the Kulung People practice an ancient animistic tradition. Scaling cliffs, crossing icy rivers, all for just a taste of some magical honey.
Special Mention: The Rescue List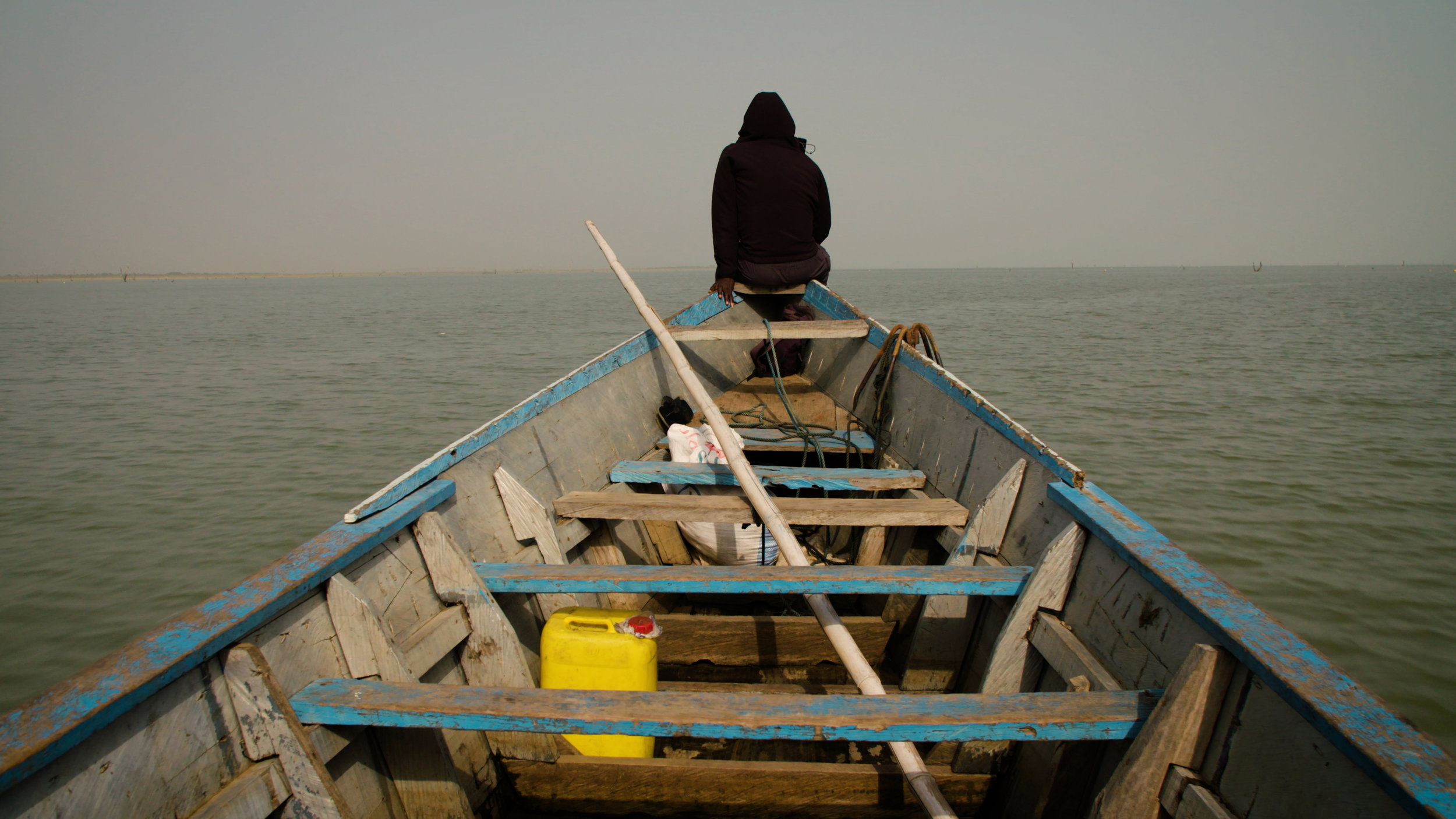 Directors: Alyssa Fedele, Zachary Fink
Cinematographer: Zachary Fink
Producer: Alyssa Fedele, Davis Coombe, Zachary Fink
Editors: Alyssa Fedele, Davis Coombe
Country of Origin: Ghana, USA
What: This film exposes and explores the expansive network of child slavery in the massive fisheries of Ghana's man-made lake, Volta. Told from a harrowing first-hand experience, the stories of two boys as they are liberated from child slavery —this documentary bravely dives into the meaning of both love and survival.
Krzysztof Kieślowski Award
Shoplifters
Director: Hirokazu Kore-eda
Editor: Hirokazu Kore-eda
Screenwriter: Hirokazu Kore-eda
Cinematographer: Ryûto Kondô
Producers: Matsuzaki Kaoru, Yose Akihiko, Taguchi Hijiri
Music By: Haruomi Hosono
Country of Origin: Japan
What: In Tokyo, Japan a struggling-yet-loving family of petty criminals struggles to make ends meet and find themselves living on borrowed time. When they take in yet another mouth to feed, a young homeless girl with a tragic past, the clock only begins to tick faster as judgment day pushes closer.
Special Mention: Ash Is Purest White  
Director: Jia Zhang-Ke
Screenwriter: Jia Zhang-Ke
Cinematographer: Eric Gautier
Producer: Shôzô Ichiyama
Editors: Matthieu Laclau, Xudong Lin
Country of Origin: China, France
What: A young dancer falls hopelessly in love with a mobster. When danger strikes, she takes the fall and finds herself behind bars for five years. When she is released she finds herself in a brand new China.
 Maysles Brothers Award for Best Documentary
Wrestle
Directors: Lauren Belfer, Suzannah Herbert
Editor: Pablo Proenza
Cinematographers: Sinisa Kukic
Producers: Lauren Belfer, Steven Klein, Seth Gordon, Suzannah Herbert, Mary Rohlich
Screenwriters: Lauren Belfer, Suzannah Herbert, Pablo Proenza
Country of Origin: USA
What: This documentary tells the stories of four wrestlers from a deteriorating High School in Huntsville, Alabama. While they excel on the mat, these athletes face personal realities that pose incredible threats to their burgeoning success.
American Indie Narrative Award
Ghostbox Cowboy
Director: John Maringouin
Editors: John Maringouin, Sean Gillane
Cinematographers: John Maringouin, Justin Donais, Nate Slevin
Producers: Molly Lynch, John Maringouin, John Montague, George Rush, Sean Gillane
Screenwriters: John Maringouin
Country of Origin: USA
What: "America is Dead," is the mantra of washed-up techy Jimmy Van Horn as he tries to manifest his destiny in the new final frontier, China. With a team of ragtag ex-pats, Van Horn seeks glory and wealth, but what else will he find along the way? Delightfully off-kilter and shot on handheld cameras, this Dark Comedy will leave you thirsty for the American Dream we knew and loved.
Special Mention: Little Woods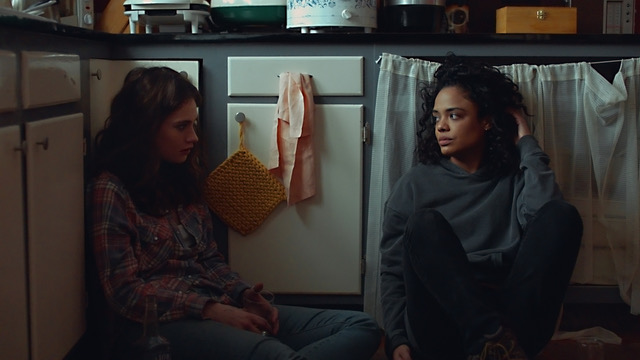 Director: Nia DaCosta
Screenwriter: Nia DaCosta
Cinematographer: Matt Mitchell
Producer: Rachael Fung, Tim Headington, Gabrielle Nadig, David Stone
Editors: Catrin Hedström
Country of Origin: USA
What: A vexing tale of the hard choices affecting women in rural America — Tessa Thompson (Westworld, Sorry to Bother You) stars as one such woman keen on finding a fresh start. Set against the border in North Dakota, DaCosta touches on everything from healthcare to homelessness to the opioid epidemic in her haunting debut.
Special Mention: Tyrel
Director: Sebastián Silva
Screenwriter: Sebastián Silva
Cinematographer: Alexis Zabe
Producer: Gigi Graff, Jacob Wasserman, Carlos Zozaya
Editors: Jennifer Lame, Sofía Subercaseaux
Country of Origin: China, France
What: When his girlfriend's family takes over his house for a few days, Tyler is invited by a buddy on a trip to the mountains with a bunch of strangers. The catch is he is the sole black guy in the party. Deeply unsettling yet darkly funny, the film is a timely reflection of the unfortunate realities of race relation today.
Best Animated Short
Bloeistraat 11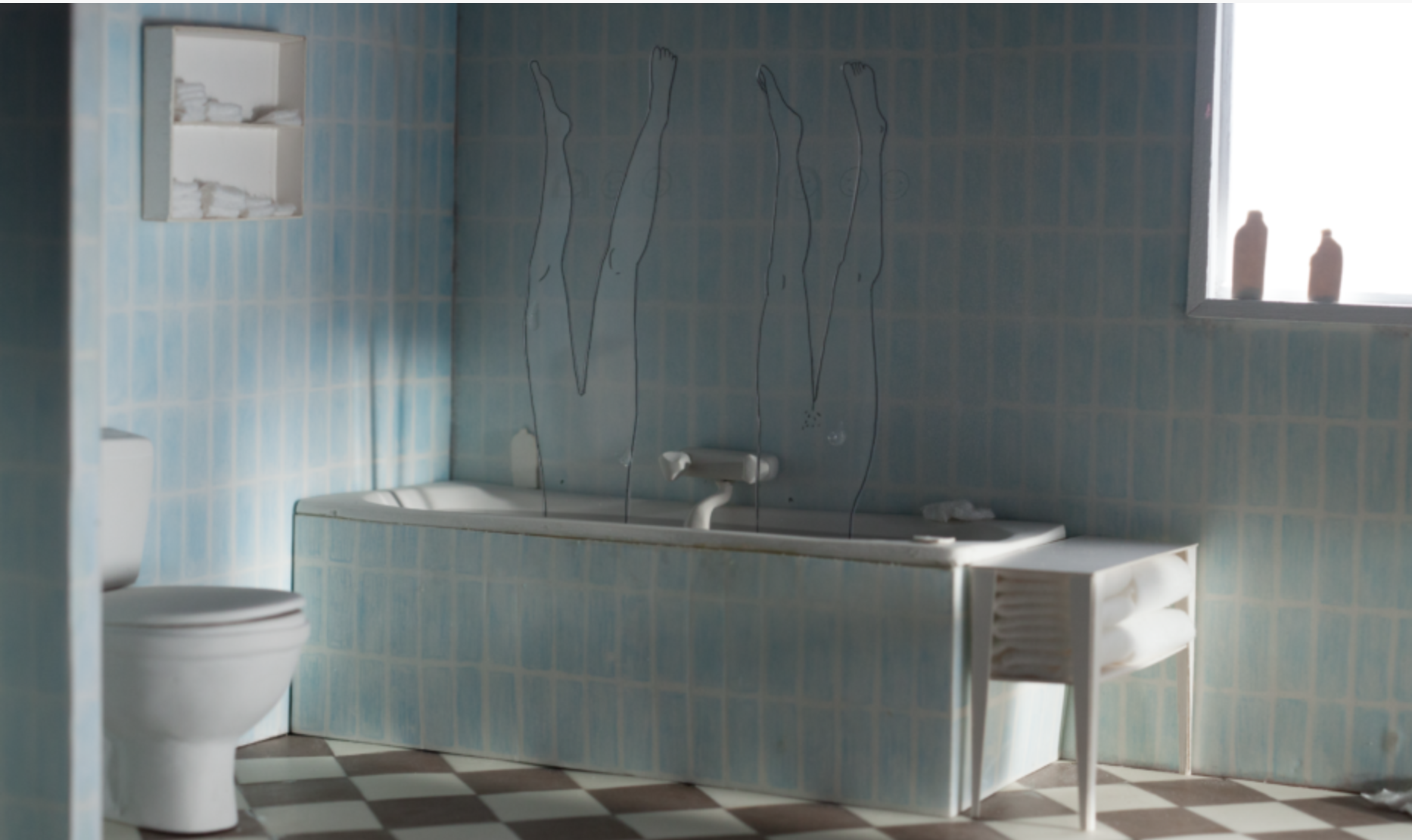 Director: Nienke Deutz
Cinematographer: Steven Fredrickx
Producers: Annemie Degryse
Screenwriters: Nienke Deutz
Country of Origin: Belgium, Netherlands
What: All told on the last day of Summer Break, this coming-of-age animation offers viewers a window into the lives of two best friends amusing themselves around the house.
Special Mention: Airport
Director: Michaela Müller
Screenwriter: Michaela Müller, Aleksandar Battista Ilic
Cinematographer: Michaela Müller
Producer: Ruedi Schick, Ankica Juric Tilic
Editors: Michaela Müller
Country of Origin: Switzerland, Croatia
What: A modern and mundane airport is shaken up by sudden surprises.  With lustrously dreamy animation and enchantingly crisp audio, Müller's short feels more like living inside a still life painting than watching a film. 
Best Documentary Short
Skip Day
Directors: Patrick Bresnan, Ivete Lucas
Cinematographer: Patrick Bresnan, Joaquin del Paso
Producers: Ivete Lucas, Patrick Bresnan, Maida Lynn
Editor: Ivete Lucas
Screenwriters: Patrick Bresnan, Ivete Lucas
Country of Origin: USA
What: An intimate view into a singular, special day in the lives of high-school seniors living in the industrial sector of the Florida Everglades.
Student Awards
Dios Nunca Muere
Directors: Barbara Cigarroa
Cinematographer: Pepe Avila de Pino
Producers: Julie O'Leary
Editor: Michael Aaglund
Screenwriters: Barbara Cigarroa
Country of Origin: USA, Ireland
What:  According to the Denver Film Festival, this student film captures the struggle of living on the fringes of American Society. Masterfully telling the tale of a Mexican farmworker and single mother of two, Paula, this film will undoubtedly break your heart.
Tangles and Knots
Directors: Renée Marie Petropoulos
Cinematographer: Zoë White
Producers:  Janet Brown, Yingna Lu
Editor: Renée Marie Petropoulos, Chelsea Taylor
Screenwriters: Renée Marie Petropoulos
Country of Origin: Australian
What: There are few things stronger than the bond between a mother and a daughter. But when a teenage daughter looks towards her mother in helping her impress her new friends by throwing a party, family ties find themselves fraying.