Nocturnal — which is comprised of Alex Whittier, Jim Beasley, Mike Carungi and Kevin Kirkland — is the techno organizer that has been taking Denver's underground dance scene by storm. Whittier, originally hailing from Salt Lake City, had been living up in Breckenridge where he said he "was trying to play disco up there and nobody wanted to hear it." He decided in 2014 to climb down from his mountain perch and join the sprawling city nestled at the foot of the Rockies — and hasn't looked back since.
Whittier met fellow DJ and future collaborator Beasley in early 2014 at a DJ try-out for Denver Disco, and the two discovered they lived in the same apartment building. Some may try to chalk this chance encounter up to a stroke of dumb luck, but it really seemed more like fate that these two were destined to meet.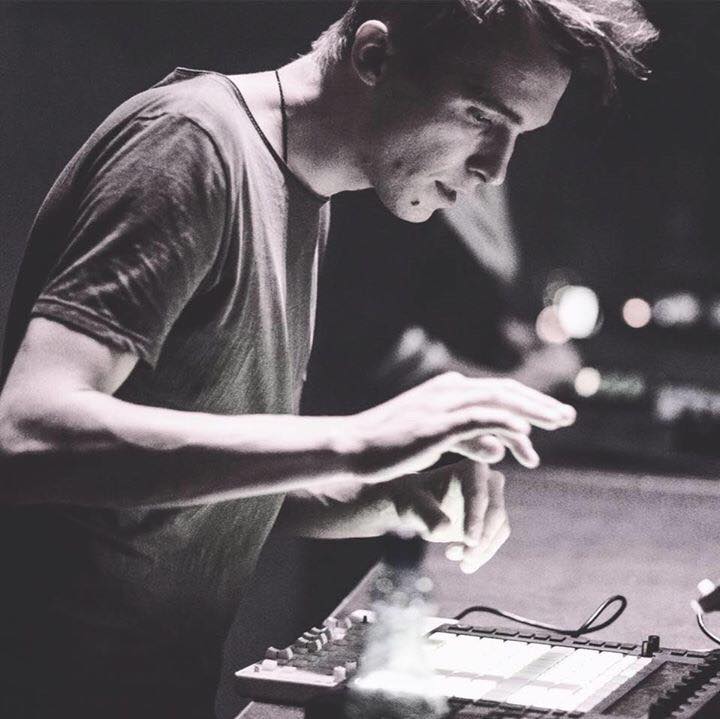 Whittier attended Communikey, a festival put on by the Boulder-based organization of the same name, where he saw some of techno's biggest acts perform — including KiNK, Ben UFO and Voices from the Lake. The experience was a transformative one for Whittier, who had been primarily interested in house music prior to Communikey. "[Voices from the Lake] made me fall in love with techno. I was baptized in that lake," Whittier semi-joked.
Beasley felt similar. "I was always into disco ['still are,' interjected Carungi]," Beasley stated, but that changed after he saw Voices from the Lake perform at the techno festival Movement in Detroit. In fact, the two were so inspired by their various electronic escapades that the weekend following Movement, Whittier and Beasley threw their first ever party. Some of Whittier's friends from Breckenridge had followed Whittier's lead and made the trek down the mountains, taking over a warehouse space in north Denver, where the first iteration of Nocturnal hosted their inaugural party.
"It was a cool party, we had a bunch of local talent—and the speakers lit on fire," Whittier added nonchalantly. "Like metaphorically?" asked Carungi. "No, like they were glowing," explained Beasley, who had bought the PA system off a friend. Beasley recalled, "During the party, I remember thinking, 'I don't even care right now, this is awesome,'" even when one of the sparking speakers caught aflame. "It was like the punk side of techno," said Whittier after reassuring that they unplugged the speaker and made sure the flames were put out before continuing on with the party.
Nocturnal works very hard to stay true to their underground roots — often not profiting, at times not even breaking even — from the shows they throw and opting instead to invest their own personal money. They described one of their early shows, which took place at a venue on Colfax, where potential patrons decided that a five dollar cover was still too costly. That night was their first attempt at working with a club.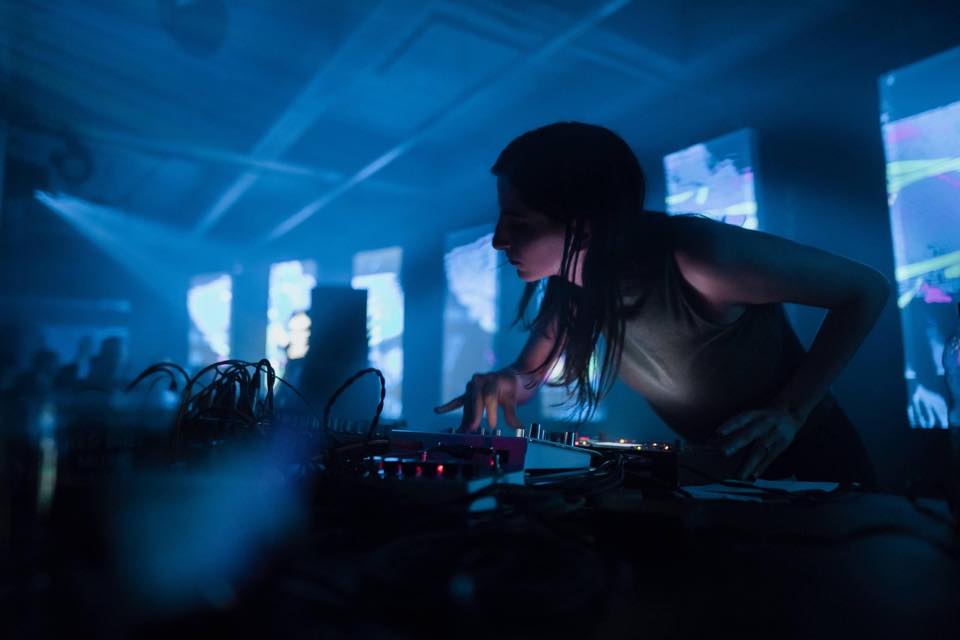 After many more fruitless attempts at sticking with official venues, Carungi made the call to step away from charging covers when working with clubs. Now, Nocturnal tends to collaborate with clubs and venues for after-hours events because, as Whittier put it, "it's more on our terms." Part of the struggle stems from the sheer amount of "stuff to do on any given night," explained Carungi. "Everyone's a DJ, everyone wants to be a promoter, but there really aren't enough patrons," Whittier followed up.
The group has tried different time slots and collaborations with other underground groups. They collaborated with Mad Scientist for this past weekend's techno party headlined by ø (pronounced "Phase") at the Fusion Factory. Two months ago they helped launch Sunday Laundry's first daytime dance party, which saw Scissor & Thread's label head Francis Harris — yet Beasley made a straightforward observation."We're called Nocturnal after all, so it doesn't really fit if we started to do daytime shows."
Initially, they had aimed to keep Nocturnal after-hours, at least for their first 15 shows. That is until Black Box reached out to establish a recurring series in the venue's lounge two years ago. Beginning in January of 2019, Nocturnal's residency will be upgraded from the lounge to the main room the first Friday of every month, playing on what Carungi has dubbed, "the best sound system in the state." The venue is outfitted with a home-built Basscouch — a Funktion One system custom built and tailored specifically to the space. They've also established a quarterly series with New York City's Bunker, with the first taking place in March of 2019. "We're hoping to throw parties that will cost less, to keep [techno] music accessible," as well as cater to the 18+ crowd that frequent the Black Box.
"What Denver needs to focus on is more regional growth," said Whittier, and part of the group's efforts lately have been aimed less at importing sound from Europe and more towards finding DJs from Colorado and neighboring southwest states. Nocturnal's next upcoming show will take place on December 7, with Japanese techno heavy-weight Takaaki Itoh and local legend Nick Carroll, who was born and raised in Denver and now resides in Seattle where he books underground techno artists at the venue Kremwerk.
Follow Nocturnal's Facebook page to stay up to date with the some of best underground techno being offered in Denver. Tickets for Takaaki Itoh are available here.