Ah, tourists. We know it's exhausting helping out-of-towners deal with altitude sickness, taking pictures for them in Rocky Mountain National Park and answering their questions about ski passes, but you got to learn to love them. You're probably just as much of an idiot when you get lost on your way to Disney World, so don't judge too harshly.
In 2017 alone, the Colorado Tourism Office (CTO) recorded that our state had 84.7 million US-based travelers and roughly 989,000 international travelers, making it the eighth-most-visited state in America. And those numbers seem about right. It's no secret that out-of-towners are craving Colorado adventures — no matter what season it is, and you're probably seeing a lot more people waiting in line at DIA and picnicking at Bear Lake.
Truthfully, we're flattered at all the attention and for continually being referenced in travel guides and magazines, but there still needs to be some order so that Jimmy from Texas doesn't take his sedan rental with front-wheel drive up the Loveland Pass in the thick of winter. To help inform the clueless masses, CTO has changed its messaging.  They are preparing Colorado for tourists, and this year they've been working on changing their marketing up a bit so that visitors know how to take care of our beautiful state and learn more about what it has to offer.
A couple of weeks ago, CTO released a humorous, animated video and quiz called "Are You Colo-Ready?" on Colorado.com to educate and test viewers on the seven Care for Colorado Principles in partnership with the Leave No Trace Center for Outdoor Ethics. The video, which was created by Practice Studios in Denver, involves a clueless hiker, a musical bear and moose and critters looking for food that emphasizes the problems when you visit the state and don't treat the environment with respect.
According to Abby Leeper, Communications Manager at CTO, the concept for the environmental call to action in the short animated video began when they started asking locals about how they should approach tourism in our state.
"Leave No Trace is really important for Colorado in particular because it's important for Coloradans. We did listening sessions across the state in 2017 and what we learned is that people feel better about tourism — Coloradans specifically feel better about tourism — when they know that we are helping our travelers learn how to care for the state. And learn how to be stewards of the land," Leeper said.
"We have really taken that to heart. What we wanted to do was educate people in a fun way. It [Leave No Trace] is a serious issue, but we want people to be excited to come here and not feel like they have a ton of homework. I don't know if you've seen the RTD campaign 'Dumb Ways to Die,' but we really took inspiration from that. We thought that was a great way to get across a serious topic."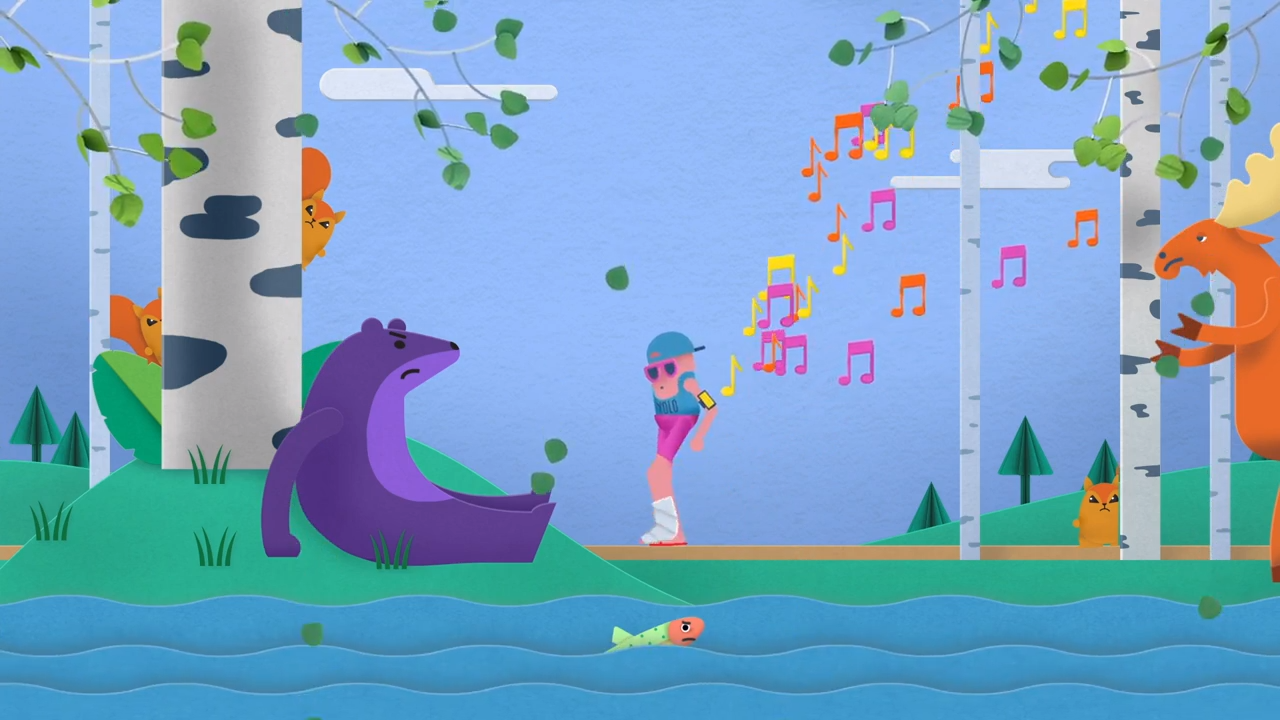 And the video about how to care for Colorado is not just for tourists either.
"It's also for folks in our state that need a bit of a reminder," Leeper said.
In addition to their new partnership with Leave No Trace, CTO is also driving economic growth in the tourism industry by encouraging travelers to visit less-visited destinations during off-peak seasons.
Their new theme line for their winter campaign "Snow's Perfect State" aims to express Colorado's love for winter and include other winter sports apart from skiing and snowboarding. Leeper said that the old theme line for Colorado — "America's Best Skiing" — wasn't really working with what they wanted to achieve.
"There is a reason why folks don't really remember that. It was really specific. We're not just known for one activity. There's snowmobiling, ice-skating, sitting in a coffee shop. We wanted to embrace something that was really reflective of all the winter activities in Colorado," Leeper said.
Leeper says the new winter campaign has a similar mission to CTO's Colorado Field Guide, which is great for vacation planning and introduces readers to a variety of activities in all four corners of the state.
"It's an amazing online tool for folks when they're planning a trip. You can search by region, by season you plan to travel, by the activity you want to do, by the length of the trip. We have more than 85 different itineraries on the field guide with a range of activities. In each itinerary, we provide three things to do, three places to eat, and one place to stay," Leeper said.
"This guide is to encourage travelers to visit places beyond just what they've heard about."
Well, we hope the Hanging Lake Trail and Rocky Mountain National Park tourist count might plummet a bit, but even so — it's nice to know our state is working on making a difference.