On Saturday, November 17, 2018, The Cultural Center will open in North Denver. Don't make assumptions, however, based on its name. The culture that is being referenced isn't what you might expect. It has everything to do with yeast cultures and ultimately beer. The Cultural Center is a collaborative venture between two breweries, Amalgam Brewing and Westbound & Down Brewing Company. At this new spot they now share a location, equipment (when needed) supplies as well as brewer Phil Joyce. For two distinct breweries, it may seem complicated to share a brewer. But after spending an evening chatting with Joyce, Eric Schmidt also of Amalgam along with Jake Gardner from Westbound & Down we got down to the bottom of it.
But before we dig into anything else it is important to recognize that these two breweries have their own identity. Westbound & Down is located in Idaho Springs and is paired with the Buffalo Restaurant. It got its start and its roots from Hogshead where Gardner was also the main brewer and the other founding members where mug club members. Gardner's appreciation for Hogshead is clear and he even stayed on at both breweries for a time before ultimately going full time at Westbound in November of 2017. You will find a wide variety of beers at Westbound & Down from barrel-aged stouts to pilsners and now sours. "To distill our approach, we like making beer that is complex yet approachable," said Gardner.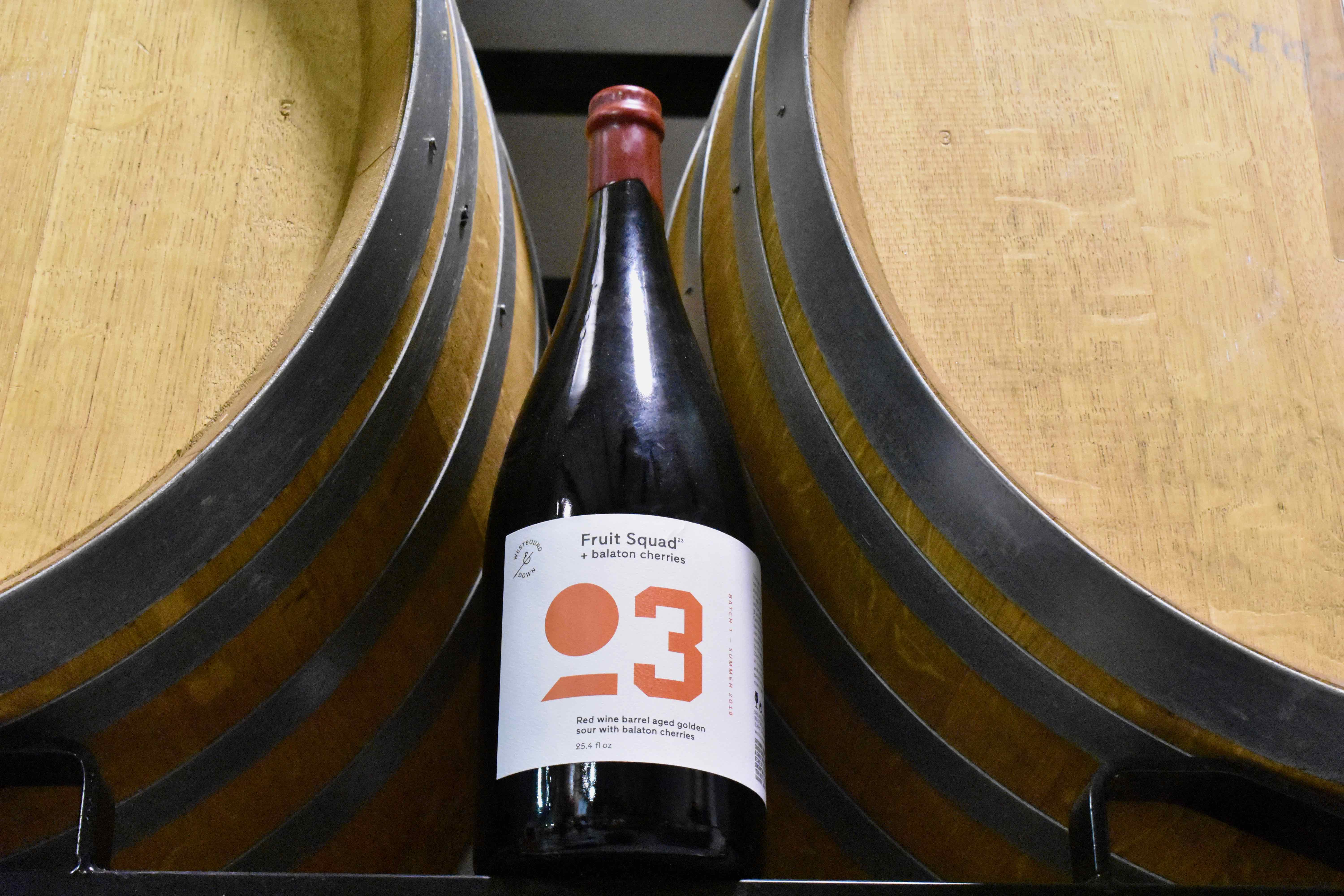 Westbound has three brewers on staff who each bring something different to the beer. Since they are partnered with the Buffalo restaurant they are also able to collaborate with the chefs next door adding yet another perspective. It's all about pushing the limits at Westbound along with the partnership with Amalgam. Gardner explains it well, "A lot of trash talking encourages us to push each other, our ideas and our beers forward." 
The story of Amalgam starts in Niwot, Colorado and is the passion project of Joyce and Schmidt. Back in 2014 the two friends came up with the idea to start a smaller experimental blending project and named it Amalgam. Schmidt breaks it down. "The idea was simple: rent a small corner of Powder Keg, stack barrels of golden sours, experiment and blend beers purely to satisfy our creative spirits at evolving palates." Joyce was a brewer at the now-closed Powder Keg so renting space there made sense until the brewery shut down in early 2018.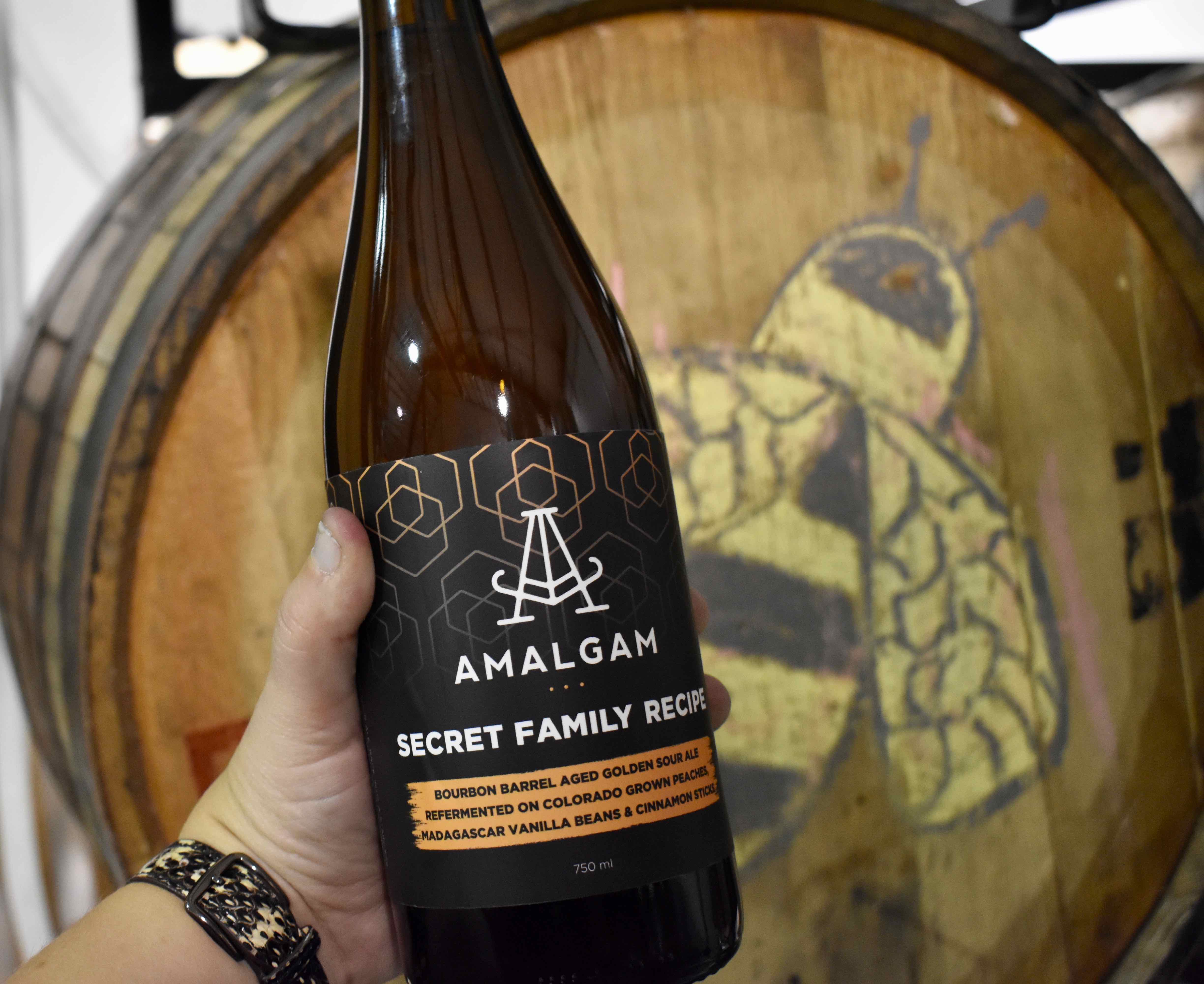 During this time Amalgam found itself looking for a home and Westbound was just starting to dive into single barrel sour projects According to Gardner, "This unplanned partnership came kind of just came happened organically. Shared passion for great beer and respect for each breweries dedication to the product brought us together."
Gardner and Joyce met approximately three years ago when they were both approached about doing a collaboration brewery concept. The project was to include Cannonball Creek, Hogshead and Amalgam. Ultimately the concept fell through but Gardner's experimentation into sour beers found a resource of knowledge in Joyce. The two brewers shared ideas, talked through concepts and explored beer creatively. When Powder Keg closed down it made almost too much sense to bring him aboard at Westbound officially. At this time Joyce became the head of special projects at Westbound & Down while retaining all of his responsibilities as brewer/owner at Amalgam.
As for the space, Schmidt was actually the one who found it. It came through a friend of his who owns neighboring Berg Automotive and acquired the warehouse space next to his auto shop and immediately offered it to Amalgam. There was only one problem, at 5,600 square feet it was entirely too big for this small organic growth of Amalgam. The solution was to share the entire space with Westbound & Down allowing both breweries the space and partnership to take each individual sour program to the next level.
What does all of this mean for the beer? Everything. Each brewery has their own saison and sour yeast culture for their beer, ultimately giving each brewery its own flavor profile. Tasting the two breweries side by side and you can immediately taste the difference. In talking with them Joyce and Gardner brought up a great point. Breweries across the state brew the same style of beers but no one questions the identity. It is the same for Amalgam and Westbound & Down except their sour programs share a single warehouse.
In the world of beer, there is a certain amount of hype when two breweries known for a certain style get together and make a collaboration beer. In fact, most beer geeks, myself included, will make a point of chasing it down. With the Cultural Center, you no longer have to chase it down. It's in one building.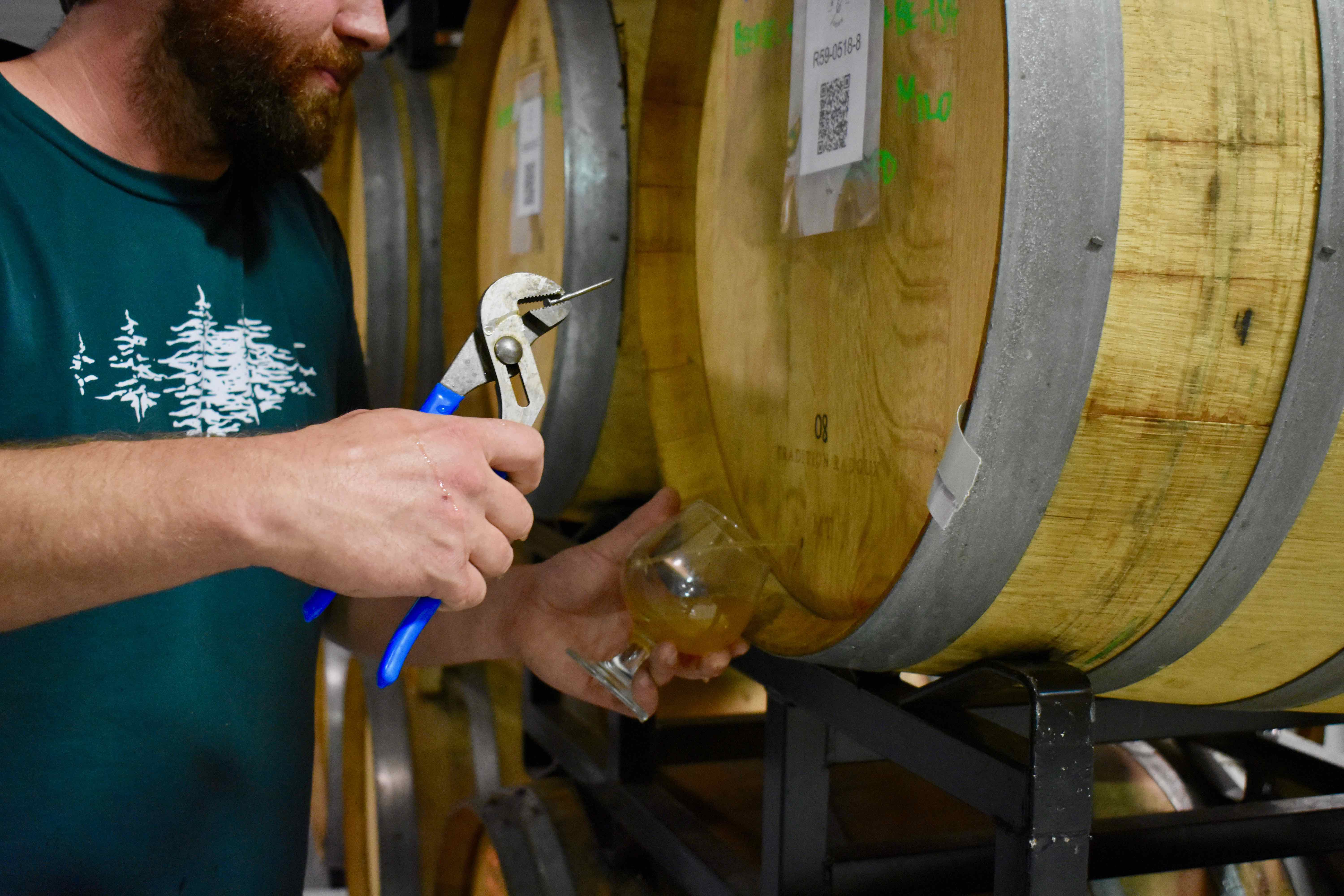 When you walk into the space it has an old-school brewery vibe. You get to sit and stand among the barrels. On one side is Amalgam and on another is Westbound. It's about connecting the people to the beer. While bottling and fruiting along with a few other labor-intensive things are done together they are very much organized, planned and executed separately.
Joyce's reaction was great when asked how he balances the two brewery roles. It's not that hard, it's just what he does. When it comes to Westbound & Down it's about partnering with their brewers and driving the program forward. When it comes to Amalgam it's about holding true to what they want their blends to be. Each hour, each day is split between the two pushing for the best.
When asked what defines to the two barrel programs Schmidt had a great response. "House cultures, ingredients, barrels and blending techniques. I think we're both working in the same genre, but our beers tell different stories."
The beers featured will include The Apiculturist, Together at The Threshold and Composition #3 (Perfection Apricot) from Amalgam. From Westbound and, Down there will be Fruit Squad + Palisade Peaches, Specials Herbs vol. 1 and Solera Sasion v.2. There will be a collaboration beer as well, the Amalgam and Westbound & Down Cultural Collection.
These beers are incredibly flavorful and will take you on a saison to sour adventure. If you can, make sure to chat with one of the owners of the two breweries. It doesn't matter from which brewery because they are genuinely happy to talk about their beers as well as the others. There is a deep appreciation and understanding that together they are able to make even better beers than they could alone.
When asked what made him most excited about the space Gardner responded, "The continued intellectual collaboration and time spent. We really like these people."
Have a beer and join the community at the Cultural Center.
The Cultural Center opens Saturday, November 17 at 12 p.m. and is located at 6381 Beach St. #A, Denver. All photography by Alysia Shoemaker