Telluride Horror Show (THS) — Colorado's first and longest running horror film festival — returned to our state's beloved mountain town October 12 through 14 with over 20 feature-length scary, suspenseful and sci-fi movies plus a variety of shorts, speakers and events. This year they also added a spooky virtual reality experience and hosted Stephen Chiodo, the director of Killer Klowns From Outer Space for a chat and 30th-anniversary screening of the iconic film. The weekend was a terrifying one, and relentless at that, with passholders bouncing from one haunting screening or event to the next, eventually leaving us, well, horrified.
When walking into restaurants, shops and hotels on your break from films — you start to feel out of place. At restaurants, fancy linens and families dining around you make it seem perverse to openly discuss the things you've seen throughout the day — the slayings, kidnappings, suicides, creatures and other dark facets of your nightmares. Pit-stops for a slice of pizza and a beer proved difficult to take your mind off things, having to decompress a lot of the heavy material seen throughout the day. And going to bed at night — well, let's just say I'm a grown man and I found myself looking under my bed once or twice. Telluride Horror Show sincerely creeps you the fuck out — and the feeling lingers.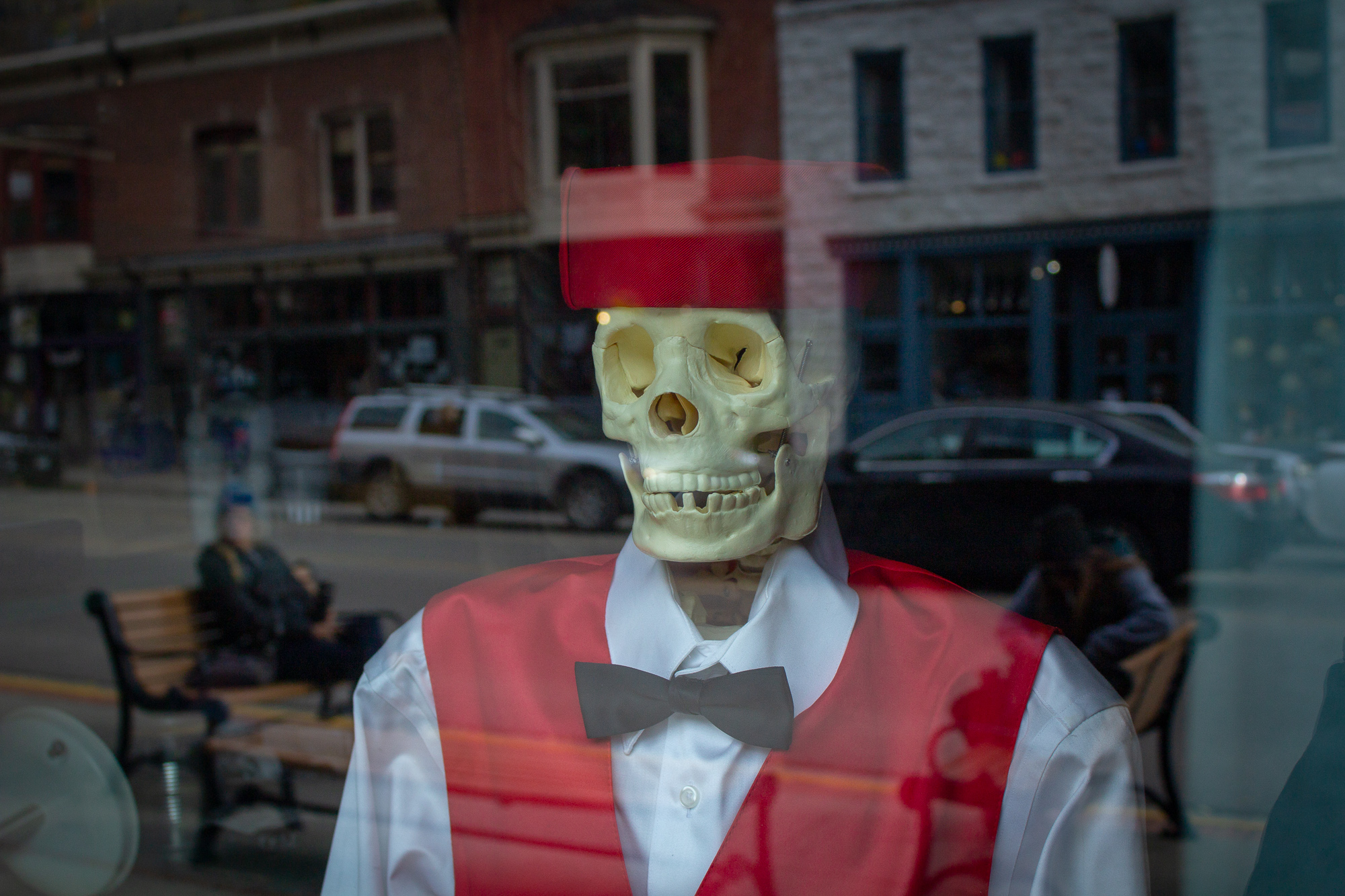 We're not saying that all of this is a bad thing — it's far from it, especially for a horror movie fan. Telluride Horror Show is one of the best damn weekends of the year — and one of the best niche community events in Colorado. The overwhelming feeling of indescribable horror combined with excitement is experienced collectively for three straight days by a mass of horror film lovers. It's worshipped like a wicked holiday — a blood-soaked day of doom that we all celebrate like it's the anti-Christmas.
Though the weekend was filled with frightful fun, it was the community that provided relief from the scares, whether it was needed or not. Through conversation and the sharing of critiques, we all were given opportunities to relax and release our opinions into the community — it was like horror-lover therapy. Meanwhile, the town's clean, picturesque streets were lined with red flags and invaded with crowds that sported black clothing, costumes, painted faces and this year — an overwhelming assortment of metal band merch. This was inspired by the THS showing of Lords of Chaos — easily one of the most scarring films at the festival this year.
Though drenched in darkness (not literally — the weather was actually quite pleasant), Telluride Horror Show still had its lighthearted moments including some of its broader programming. THS, as usual, offered up more than one may expect. The additions of Mega Time Squad, a New Zealand time-travel comedy; Anna and the Apocalypse, a zombie Christmas musical and The Guilty, a suspenseful Danish crime drama added assortment to the festival. Plus Deadtectives, which, combined with Mega Time Squad and the Horror Ha Ha shorts segment provided some much-needed comedic relief.
One thing about Telluride Horror Show is that the lineup of films was packed and it was literally impossible for us to see every screening. But the ones we did catch made for some unforgettable flicks. Some film highlights of this year's festival include the aforementioned Lords of Chaos and Anna and the Apocalypse, plus Terrified and The Witch in the Window (note: Tigers Are Not Afraid was also a hit this weekend according to the buzz in the community, though we were not able to see it due to scheduling conflicts).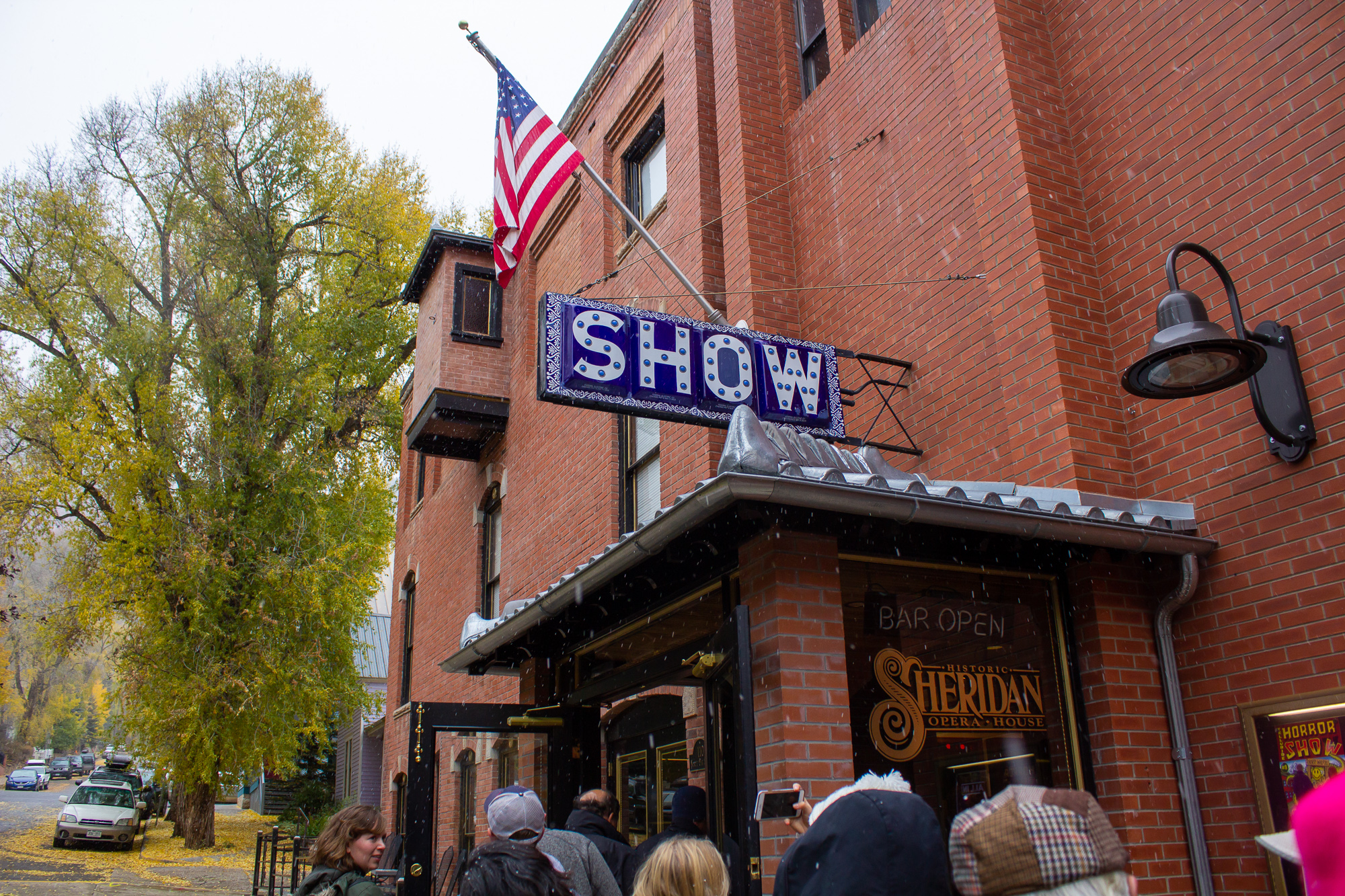 We'll start with our favorite of the weekend — the genre-bending, brutally violent and entirely true, Lords of Chaos. If one thing is certain, this film won't be something we shake off anytime soon — Lords of Chaos contains scenes that are truly unforgettable in a scarring way. Following the bloody start of Norwegian death-metal band Mayhem, the movie chronicles the unbelievable real story that led to one suicide, two murders and the launch of an entire genre of music. Lords of Chaos doesn't hold back, making the viewer extremely uncomfortable, without ever taking its own liberties to do so — the source material is disturbing enough.
Another lingering flick was Witch in the Window. This film is carried by a sensitive storyline merged with a well-written — and even delicately comical at points — script. Stealthy, sleek and stylish cinematography add to the film's mature feeling in this story of a father, son and an unhappy ghost. Friday night's Terrified is another that tops our list — an Argentinian supernatural horror film from 2017. The screening was a gem of modern horror, providing viewers with the creativity that other recent mainstream supernatural American contenders have failed to produce. The fun, bloody ride rarely slows its momentum sealing itself as one of the most terrifying movies of the weekend. Lastly, Scotland's Anna and the Apocalypse was the perfect amount of cheesy comedy and entertaining zombie fight scenes — enough to please fans of Shaun of the Dead and High School Musical alike — seriously. If you're interested in catching this one-of-a-kind musical, it's also screening at Denver Film Festival this year.
As I drove back to Denver on Monday morning, I felt haunted, as if Telluride Horror Show was following me in the car behind me or under my bed waiting for me to get home and fall asleep. But I'll be damned if I don't make it back for next year's event. Telluride Horror Show truly is a frighteningly good time, but it comes with symptoms — like sickeningly counting the days until it can possess you once more. I say that truthfully, even as I look over my shoulder to make sure nothing unwelcome came back with me to Denver.
All photography by Tyler Harvey.
This slideshow requires JavaScript.