Leather and lace — two widely opposed fabrics that stand tall on their own — erupt in an abundance of high fashion when combined. Emitting strength, grit and masculinity, leather is a force that immediately adds backbone to an overall look. Lace, the detail of fabric, effuses delicateness, love and femininity. When paired together in one outfit, these two forces awaken the inner style romanticist in all of us and allow us to pull from masculine and feminine forces, providing the perfect balance. In doing this, it permits the magic of style to truly appear.
FLOATING IN BLACK
The Lowdown: This dress is a powerful force on its own, and paired with over-the-knee leather riding boots allows for the perfect masculine and feminine theme to thrive. The gold detail around the waist pulls in feminine characteristics and offers a softer approach towards the chest. For makeup, a metallic eye and nude lip are favored this fall and winter. Keep the hair simple with a sleek, almost wet look with a deep side or middle part. Bobby pins are exciting details to add to the hair look, and with various designers utilizing these to showcase their looks on the runways, it doesn't look like these will be phased out anytime soon.
EMPOWERING TEXTURES
The Lowdown: The leather pants paired with the lace camisole and bulky, fall-appropriate fuzzy sweater scream ultimate street style in a more formal way. In keeping with appropriate fall colors, mixing jewel tones are always great ways to style an outfit without being too over the top in color. In the same light, mixing textures and fabrics are just as important when styling an outfit. When doing this, the outfit is granted depth and intensity. For shoes, upscale heels are an incredible way to dress up the outfit or a killer pair of boots.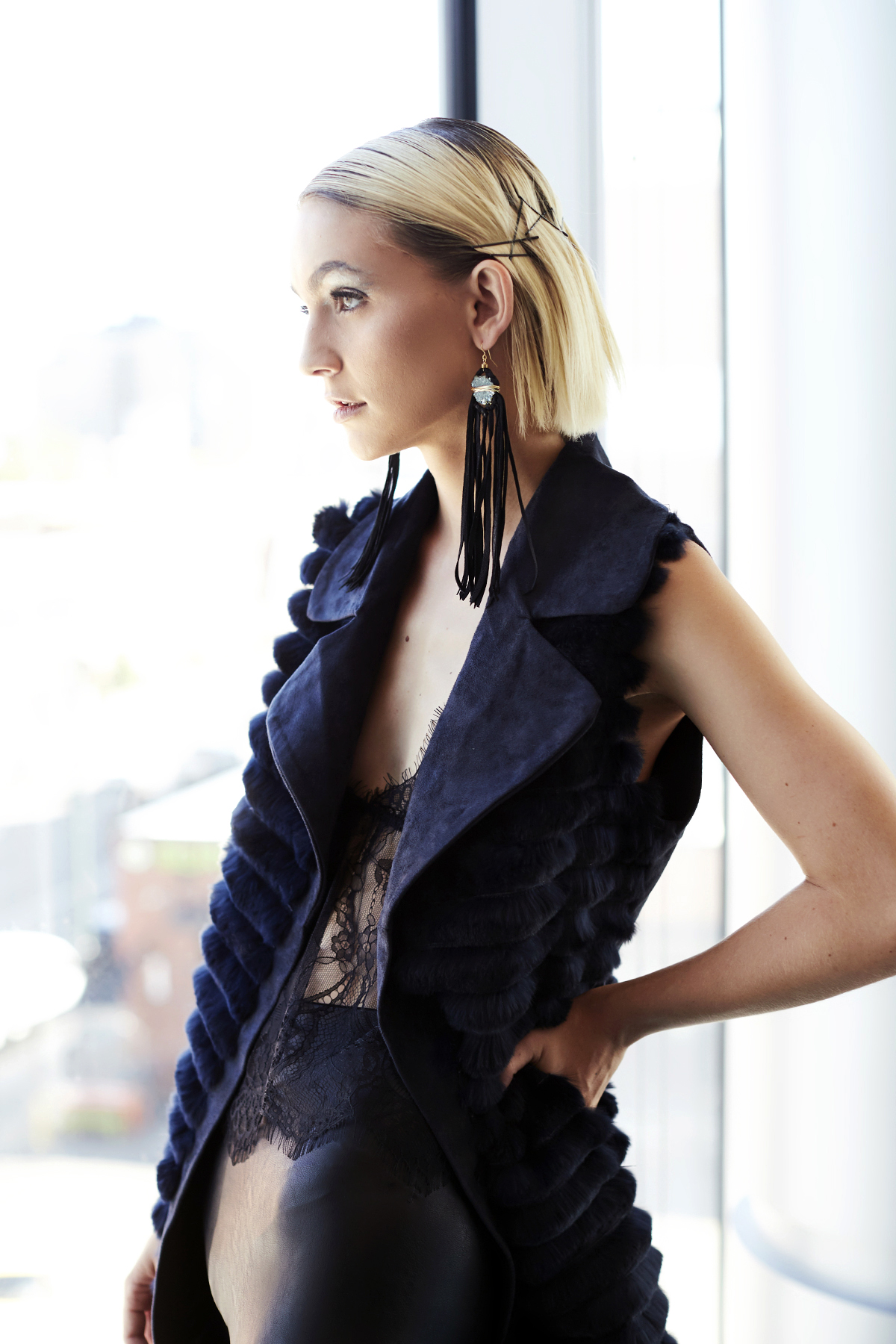 PREVAILING DETAILS
The Lowdown: Pairing an extremely masculine leather jacket with a feminine jumpsuit always elevates any look. Keeping with the same color pattern is the perfect monochromatic touch, and if you really want to scream style don't wear the jacket in a traditional way with the arms through the holes. Place the jacket slightly over the shoulders and allow for it to drape over the arms. This type of styling — shown on celebrities and on the runway — gives off a cool girl energy. To spice up the look, pair a bright pair of stilettos that have a hint of sparkle, metallic or richness to them.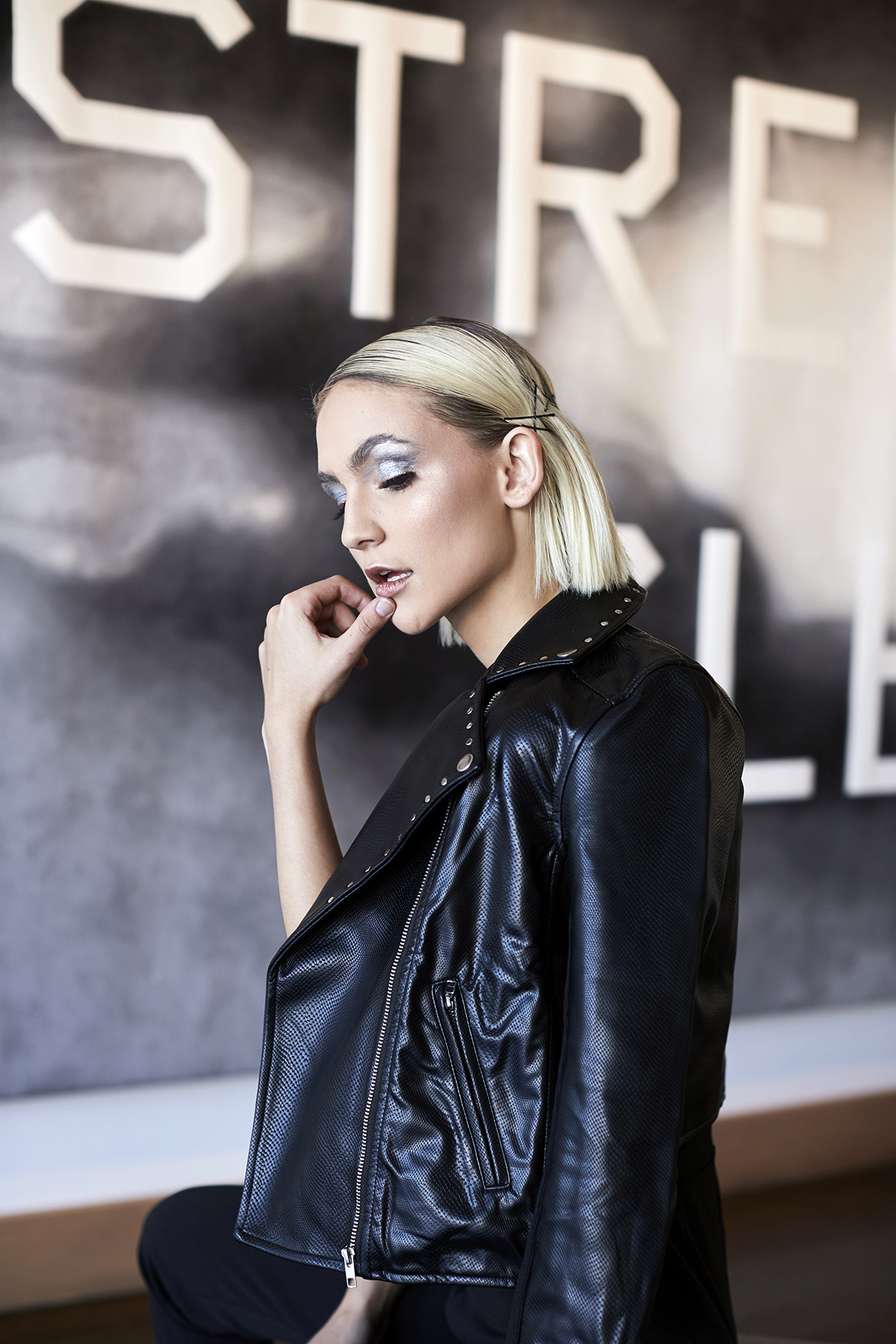 UNYIELDING DOMINANCE
The Lowdown: For many seasons, rompers have dominated street style and the closets of many. This season is no different. A neutral colored leather romper is a perfect way to incorporate fall, especially when paired with booties or boots. Since this look was predominantly leather, a touch of lace up top was added to ensure the theme of mixing dual characteristics was achieved. The lavender in the lace and fur in the look below give off a bolder Sex and the City vibe that is always envied.
All Photography by Rebecca Grant. 
Model Nicole Wojtkiewicz.
Makeup by Marco Vargas. 
Hair by Sarah Simon. 
Location at the ART, a hotel. 
Styled by Cheyenne Dickerson.