If you've never heard of a suitcase party, you're not alone, neither had we. Essentially, it's a party where you bring a suitcase packed with two to three days worth of travel necessities and enjoy the open bar and bites until a winner is selected to leave the party in a private jet to an undisclosed location. And Friday, September 28, the DoingGood Foundation is throwing a suitcase party in Denver. We spoke with one of the coordinators to get the inside scoop on what this unique event is all about.
"Suitcase parties have been done for decades all over the country," explained Kevin White of the DoingGood Foundation. "… but nobody has done it here in Denver. And the more people we talked to, nobody had ever heard of it. So it's been really interesting to educate people on the event."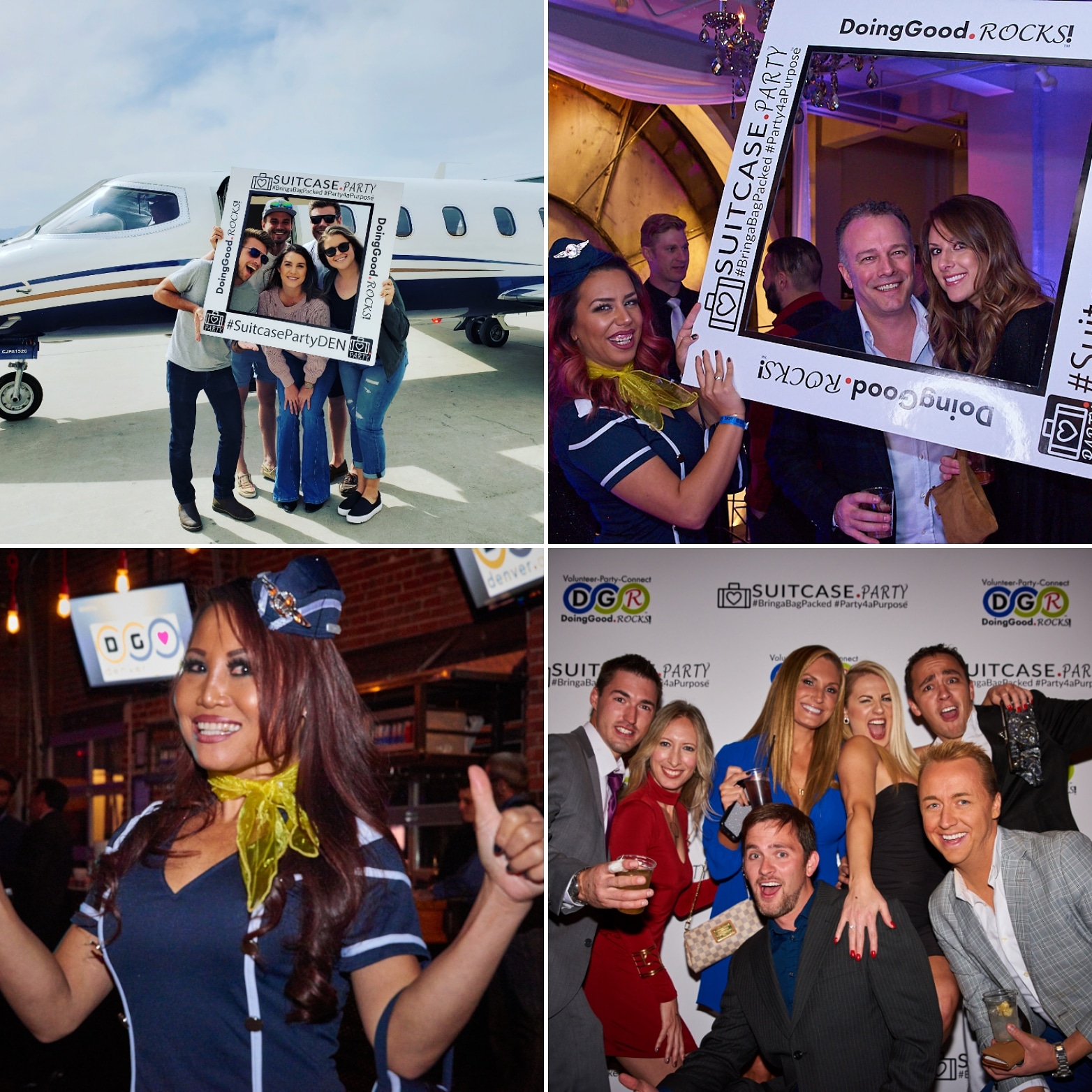 Guests are invited to make their way to the Exploration of Flight Hangar by 8 p.m., Saturday, September 28 with a bag packed. Once you've checked in you'll be issued a unique number in the form of a baggage claim ticket and your luggage will then be taken from you and placed in a safe space for the remainder of the party. At the end of the night, once guests have had a chance to enjoy the open bar and appetizers, numbers will be drawn and if yours is picked, rather than heading home you'll be boarding a private jet to an undisclosed location with your plus one (depending on your ticket).
"It's for a good cause," explained White. "It's just like any of the other parties that you go to, it's just that at the end of the night you run the possibility of taking off on a private jet."
If you win, the ticket price pays for a round-trip private jet, any transportation needed to get to and from the airport once you've arrived, any pre-arranged activities put on by the event organizers, living accommodations and three meals a day. Tickets start at $99 for entry in the giveaway, then it goes for $200 to include your plus one and $1,800 for 10 people included on the trip.  And for those who don't win, the ticket price includes an open bar and delicious snacks. There's just a general admission ticket that's $65 if you don't want to enter the giveaway (but we're not sure why you'd do that). One hundred percent of the proceeds benefit the DoingGood Foundation, a local non-profit that aims to empower our community.
The party will be held at the Exploration of Flight Hangar, 13005 Wings Way, Englewood. It begins at 7 p.m. for VIP ticket holders and 8 p.m. for general admission. For more information and to purchase tickets visit the Suitcase Party site here. 
All photos courtesy of The Suitcase Party.