Summer 2018 is coming in hot. Face-melting temperatures are breaking records across the country — including Denver. Luckily, at My 420 Tours in the Mile High City, you can keep cool with plenty of legal weed, craft beer and alpine peaks in the city's backyard.
At 5280 feet of altitude, My 420 Tours is perched in the perfect position to keep an eye on the budding cannabis scene, both in the cradle of legalization and nationwide. Here are the latest trends and happenings in cannabis culture, lifestyle and travel this summer high season.
*SPONSORED CONTENT*
Legalization is Spreading like Wildfire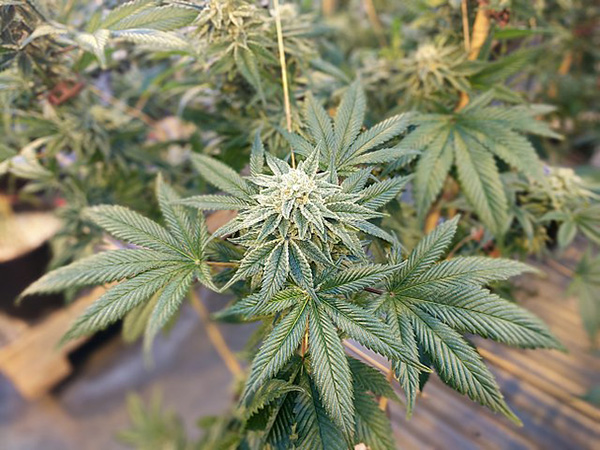 Congrats to Canada for becoming the second nation to federally legalize cannabis (after Uruguay — who knew?) in June. That adds 37 million people to the population of those who have the liberty to stop by the dispensary and buy some just-for-fun flower.
Stateside, California opened its dispensary doors to adult-use marijuana on January 1 of this year, freeing its hefty 39.5 million population to spend their walking-around money on store-bought green goodies, if they so choose.
It's no surprise that cannabis laws are relaxing state by state, given a successful Colorado model to follow, and with public approval of legalization at an all-time high in the United States.
Weed Travel is as Hot as Ever
As the legalization movement sweeps the nation, weed tours are popping up all over the travel map. As legal weed hits the mainstream, travelers continue to seek out local cannabis experiences wherever they're offered. Especially here in Denver, where My 420 Tours branded themselves as the birthplace of American-style legalization, checking out the weedscape is as high on the visitor to-do list as a local craft brewery tour.
Take a look at Google Trends below to see how cannabis experiences have been consistently sought out since legalization in 2012. Searches for "pot tour" and "weed tour" are more common than searches for "cannabis tour" and "marijuana tour." There's also search volume for "420 tour" (a personal favorite). The combined popularity is holding strong.
Cannabis Influencers are On the Rise
As cannabis brands grow up and start to differentiate themselves, savvy online influencers have emerged to help. You can follow cannabis lifestyle influencers in the blogosphere and across all social media platforms. Conspicuous cannabis consumerism is the name of the game as influencers set out to break the stigma and bring the culture up from the underground. Bloggers, YouTubers and Instagram stars defy stereotype and show that modern stoners come from all walks of life. Check out the roundup of top weed blogs we love for some of the best examples of THC-inspired content creation.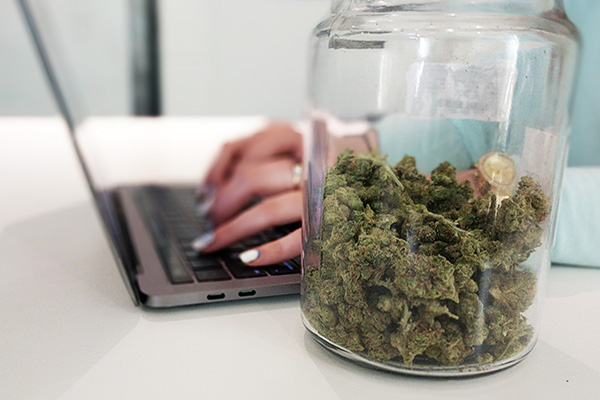 Are you a cannabis influencer? My 420 Tours wants to hear from you! They work with bloggers and influencers who gather super-sticky content on the tours. Fill out their media inquiry form to apply today!
Terpene Fever
Cannabis plants are full of nuance. What makes them that way? The answer is terpenes — the essential oils that vary from strain to strain. If you want to sharpen your palate and learn to discern like the pros behind the counter, talk to a budtender or a pot tour guide. They know their strains and can help you follow your nose to a new favorite.
Terpenes are all the rage among those who know. They play an important role in gourmet cooking with cannabis, as well as any extraction process — such as live resin — where terpenes are preserved or re-introduced. Terpenes were the guest of honor at a recent Dab and Dine event, where a guided terpene tour offered "a sensory exploration of terpenes and food." Sacred Seed Dispensary also hosts the annual Terp Trials extraction competition. Keep your eye out for more events around terpenes as this buzzword heats up.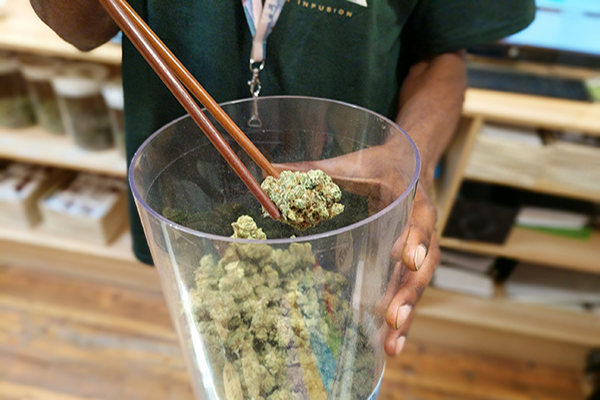 CBD Breaks New Ground
Medical cannabis advocates were thrilled with the latest big step for THC's chemical cousin in the cannabis plant — CBD (short for cannabidiol). CBD is THC's non-psychoactive counterpart with therapeutic properties both well-documented and yet to be researched.
The big win for CBD came on June 25, when the FDA approved CBD to treat rare and severe forms of epilepsy. There's hope that this victory will pave the way for more research and development of cannabis-derived pharmaceuticals.
To learn more about THC, CBD and how they work better together to benefit human health, take a cannabis wellness tour while you're in Denver. Students gain a physician's perspective on cannabis before boarding a limo bus to a grow facility and dispensary. You can also sample CBD products before any Friday tour at the My 420 Tours headquarters.
Bachelorettes are Inviting Mary Jane to the Party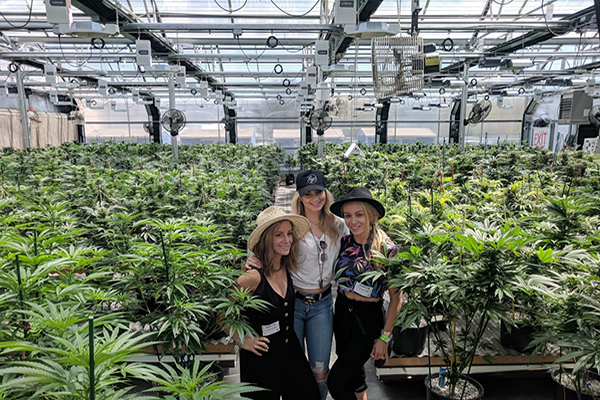 Move over, Nashville and Napa Valley. Crews of lady wolfpacks are coming to Denver pre-wedding to celebrate with craft drinks and legal weed. The same party-friendly amenities have attracted bachelor parties to Denver for years, but now bachelorettes are catching on as well.
My 420 Tours has seen an uptick of Denver bachelorette parties get on board their 420-friendly party bus. The gals will often pair a cannabis tour with Denver's breweries, wineries, restaurants, speakeasies, crafts studios and piano bars. High five, bridesmaids.
Cannabis Pairs Well with Urban Adventuring on Foot
Tokers and abstainers alike can agree that one of the best ways to explore a new city is on foot in its most vibrant neighborhoods. Walking tours of all flavors are sprouting up — everything from a highly interactive audio tour produced by the Denver Center of Performing Arts called Remote Denver, to a brand-new graffiti tour.
Our philosophy is that urban exploration is always a little better with cannabis sprinkled on top. So My 420 Tours has launched their own style of Denver walking tours that pair a cannabis session with breweries (Kegs & Kush), wineries (Wine & Weed) and even an uplifted street art stroll (Blaze & Gaze). Choose your high adventure on foot through Denver's must-see RiNo neighborhood.