Imagine what it would be like to shop in a local market in a small, off-grid European city. Becky Miller brought that experience to life here in Denver with Modern Nomad. Miller travels the world to bring a cultural shopping experience to the city through new and vintage furniture, eco-friendly home goods, apothecary products, clothing, jewelry, plants and more. In addition to brands from all over the globe, Modern Nomad is stocked with trendy apparel and sustainable goods from treasured local brands. "Supporting local business is everything," said Miller. "I've always envisioned the possibility that Modern Nomad would be a collective of women-owned businesses and it is. Being able to collaborate with different talent on an everyday basis is super inspiring."
Now, there is no need to book a ticket across the world to find the most eclectic, unique and inspiring furniture or clothing to make a lasting impression. Miller has created a space perfect for those who want to add multicultural inspiration to their closets and homes.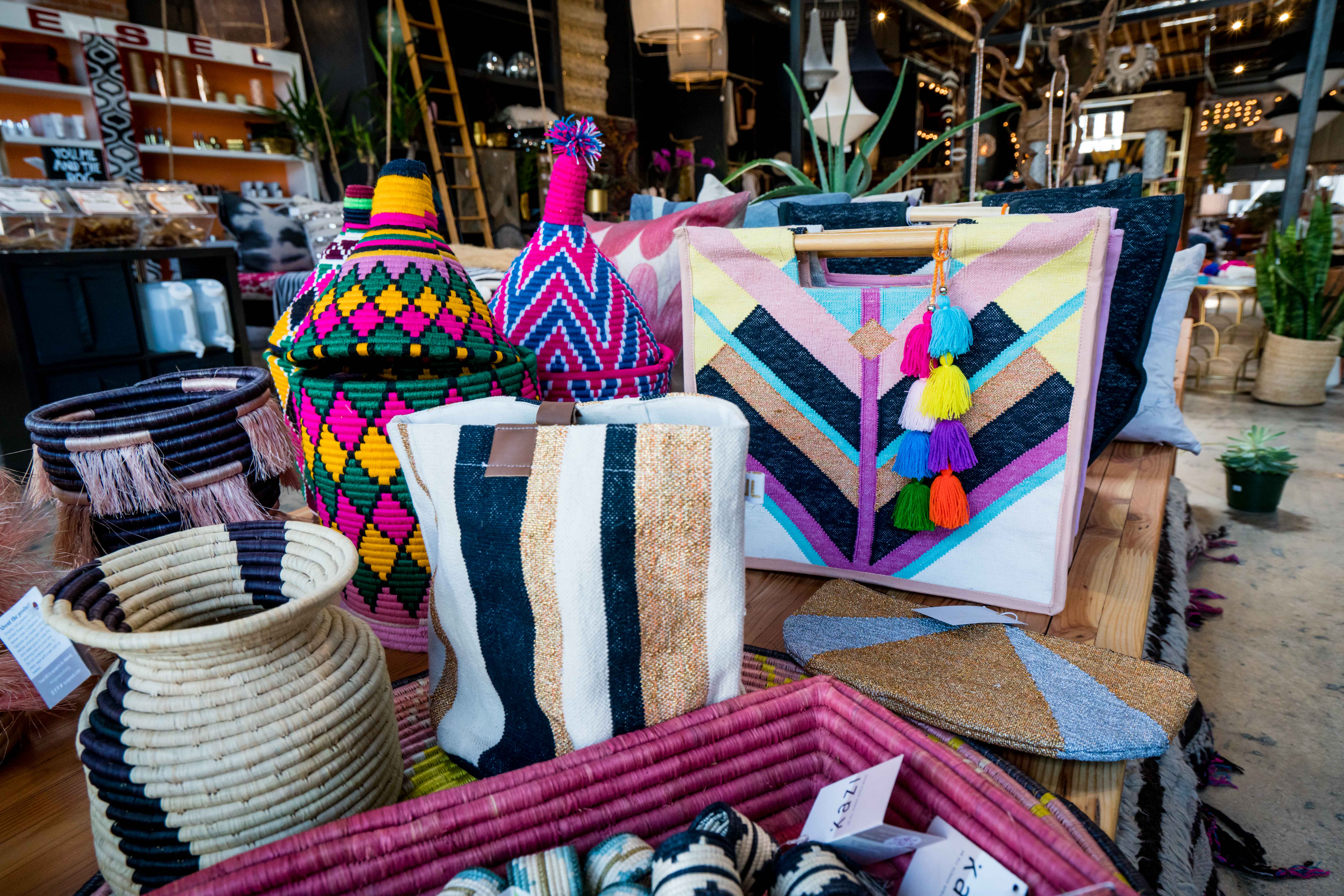 303 Magazine: What is your background in the industry and what made you decide to open a design collective?
Becky Miller: For the past 20 years I have been a real estate broker in Denver but I also do interior design. Modern Nomad has always been something I've wanted to do in Denver as it hasn't been done before for retail and design. I felt like it was the right time in this city to do this concept. I also love modern design when it's thoughtfully curated with global finds.
303: What is the best aspect of the shopping experience at Modern Nomad?
BM: The best aspect of shopping here is finding a group of retailers that are very different yet cohesive at the same time. We have modern furniture, vintage clothing and accessories, all-natural home products, clothing from Argentina, Italy and Spain, and bohemian accessories for your home — kind of like a one-stop shop.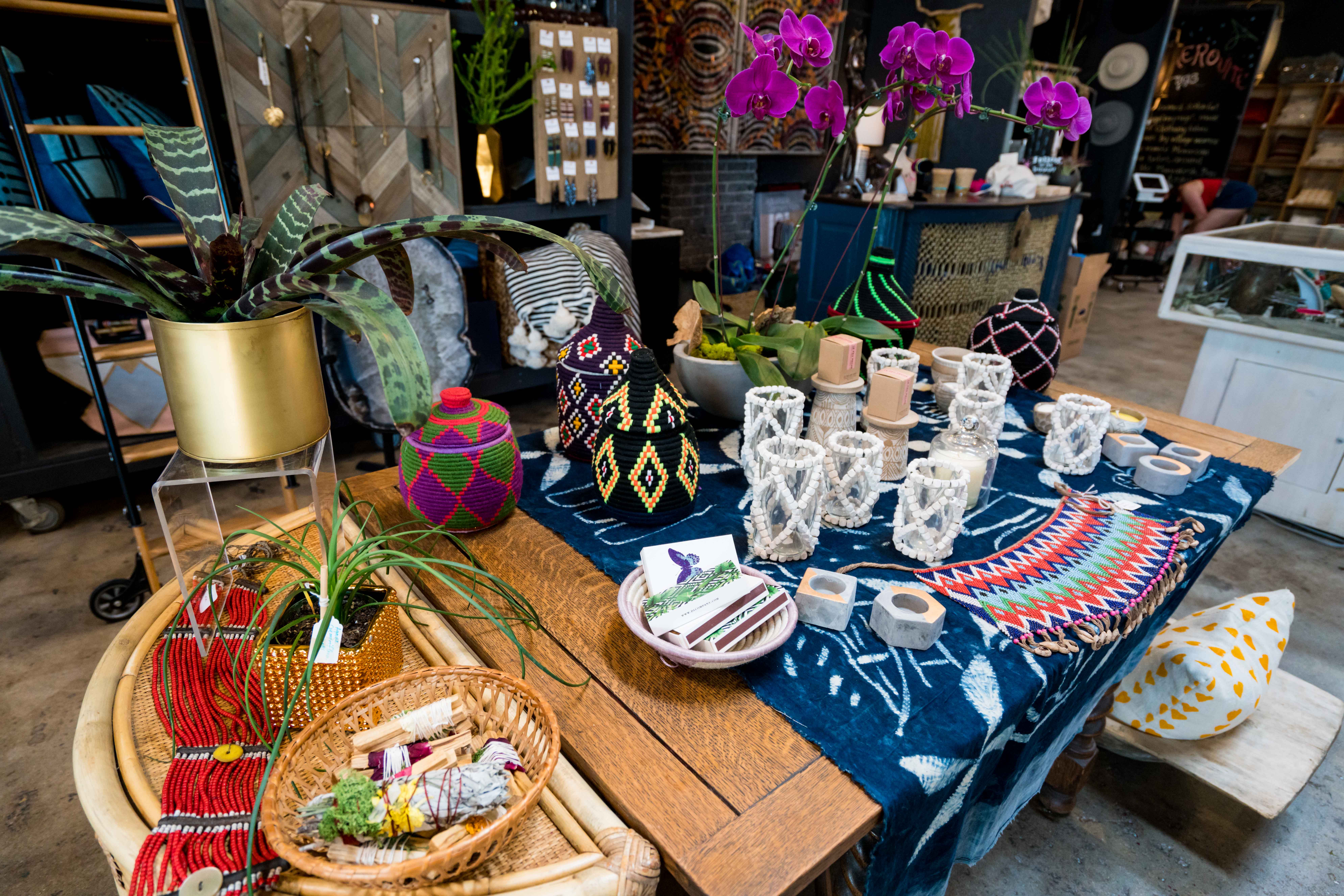 303: What brought about your decision to open in the RiNo area?
BM: This neighborhood has been rapidly developing over the past five years, but there's not a lot of retail that supports all the housing growth around us. It just felt right. I would really love if RiNo became a new design destination. There's something still raw and edgy about RiNo and I hope we can hold on to that character.
303: Can you explain the different types of vendors you include in Modern Nomad and why you chose a diverse mix?
BM: From the start, I knew I wanted other tenants that had the same goals and fit with the aesthetic. The first retailer to join Modern Nomad was Mod Livin'. They have an amazing selection of vintage furniture. Their furniture really speaks for itself with clean lines, approachable prices and great style. I've known Jill Warner, the owner, for years now and she's always been so wonderful to work with.
Homefill and La Lovely Vintage were the second and third tenants to join. Tera [Lovato, owner of La Lovely Vintage,] has built such a wonderful business and also has a great eye for vintage design and accessories. She scours the U.S. for vintage finds, and her items are very hip yet nostalgic at the same time. Kim [Whitehead] with Homefill has such high ideals for eliminating unnecessary household waste. She provides a service to the neighborhood and beyond.
Ora et Labora, which means "pray and work," has this amazingly curated, fashion-forward, super chic line of clothing and accessories that come from Spain, Italy and Argentina. Upon meeting the owners, Mary Margaret [Hocker] and Gisela [Borghi], I knew their aesthetic would fit in with the vibe of Modern Nomad. I'm really proud that we're the only ones to have a physical location for them in Colorado.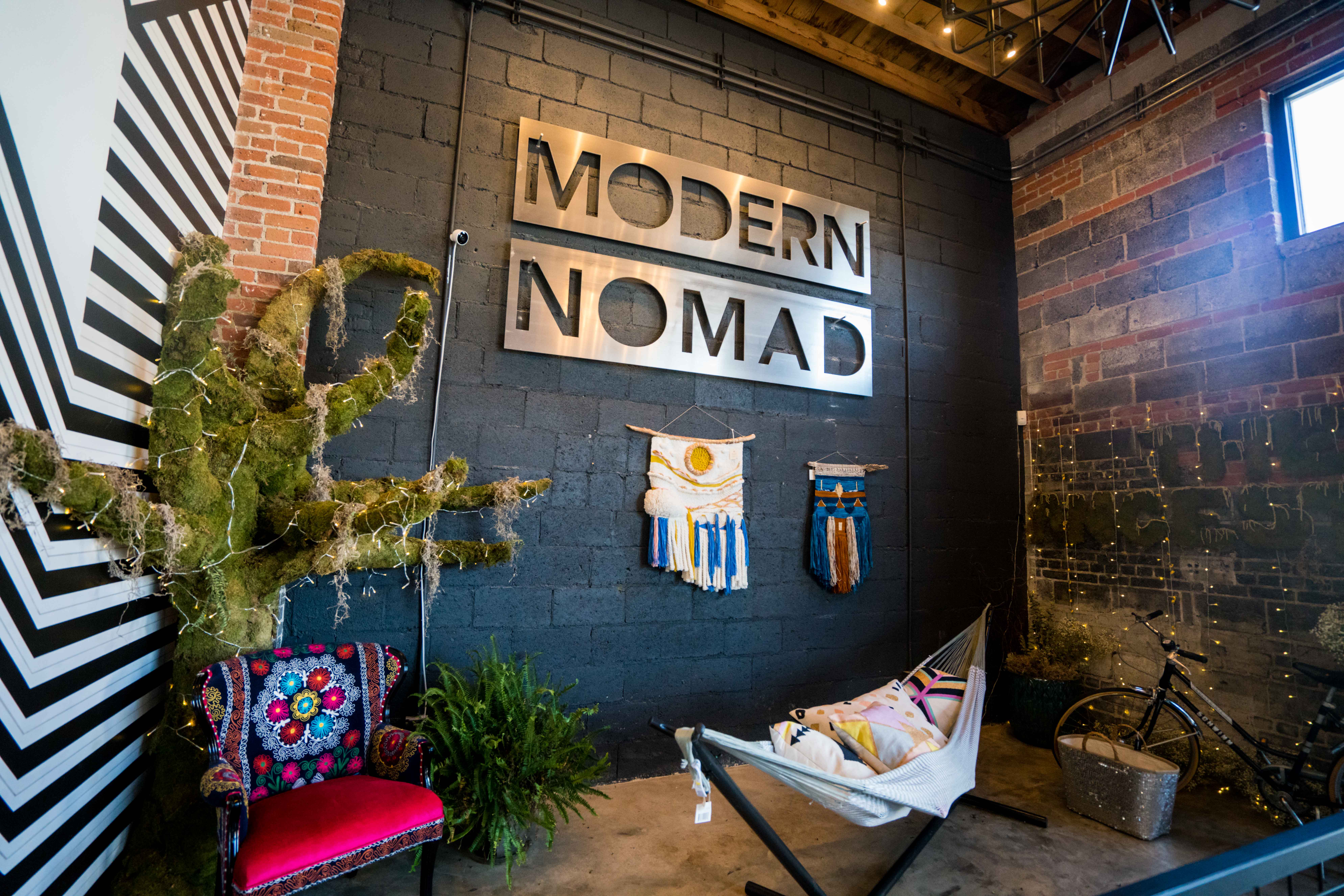 303: What is the importance of supporting local businesses?
BM: Supporting local business is everything. I have always worked for myself and I'm a small business owner. I've always envisioned the possibility that Modern Nomad would be a collective of women-owned businesses and it is. Being able to collaborate with different talent on an everyday basis is super inspiring.
303: What inspires you when curating Modern Nomad home's collection?
BM: I'm really inspired by my travels. Modern Nomad Home is a curated selection of accessories and home goods from Africa, Mexico, Morocco, Europe and locally from Colorado. I'm very eclectic and I think that is reflective in Modern Nomad. When I'm purchasing things for the store, whether it be jewelry, textiles, lighting or rugs, I always look for items with a soul. My goal is to find unique things and put them in a setting that is juxtaposed with modern, vintage and bohemian items. I feel super proud of the fact that a lot of the things in here were made by woman artisans from small communities. They are finding purpose and a voice through their work.
303: Do you have any special events coming up?
BM: We have this loft upstairs, and there are two tenants coming soon. One is called Awakening. It's a very sophisticated, beautiful, educational way of introducing fem-centric sex items to the Denver Market. I don't feel like anything like this exists in Denver; I think it's such a taboo but it's super progressive. We feel like it's RiNo's best-kept secret. Paige Briscoe, with her company ReRoot, just did an amazing pop-up for us. She's so talented and knows everything about plants, so she's going to be in here as well.
We're doing a pop-up for the month of August at Stay Amigo Lodge in Salida which is a big part of our concept. We support and host pop-up events here on a regular basis, and we also support artists for First Friday. We really wanted this space to be part of the community and to support other small businesses.
This slideshow requires JavaScript.
Modern Nomad is located at 2936 Larimer St., Denver.
All photography by Meg O'Neill.