This is an entry in an ongoing series for 303 Magazine, which will provide a range of local album reviews. It is our intention to highlight the talents of local musicians, whether veterans to the industry or newcomers. Like the bands, the album can be fresh or something we just haven't had the power to take off repeat in the past few months. Check out previous entries in the series here.
What do you find when you explore consciousness through transcendental meditation, the teachings of Ram Dass and psychedelic experimentation? For Zach Maxwell, it's a seven-track EP named Music for Life. Born and raised in New York City, the now Denver local moved to Colorado to further support his musical and spiritual journey. Like many Denver artists, Maxwell was drawn to the open-mindedness and collective thirst for life that surrounds both the Denver music scene and city as a whole. He said,
"I was born and raised in the lower east side of New York City.  When I moved to Denver I felt like the ceiling opened up for me in so many different areas of my life.  I love the energy of Denver… I love the pace of Denver, the weather, the dry air and the proximity to the mountains. I love the people I've met and the friends I've made. There is an open-mindedness and desire to squeeze the juice out of life that seems to be a commonality in so many people I've met here. I've never been happier. I love being part of a city where I feel that people are hungry for live music and have a deep desire to go out and support the amazing things that local artists are doing in this city."
Pulling from the inspiration of his new surroundings and studies in mind expansion, Maxwell created his first EP Music for Life. The aptly named release is a colorful tapestry of different sounds that paint a picture perfect world, one of inclusivity and respect for the differences that make us unique. Instead of sticking to one particular style, Maxwell effortlessly blends pop, soul, gospel and psychedelia into the EP for a well-rounded body of work that screams anything but juvenile.
"The music for the EP was inspired by a period of my life where I was simultaneously listening to a lot of teachings and lectures by Ram Dass, learning the Transcendental Meditation Technique and exploring the psychedelic realm. This was a very powerful and transformative period of my life and my desire was to take the feelings I was experiencing and the lessons I was learning down all these different, yet converging rabbit holes and communicate them in a musical form … I really wanted to put some music out for my first EP that had the same underlying intention as all these different but converging pathways to exploring higher consciousness."
Maxwell's EP forces the listener to take a refreshing look at what we consider popular music. Music for Life is an instantly attractive collection of songs, not for the simplistic melodies and lyrics that make up most of the pop scene today, but for its ability to invoke a feeling of oneness that we collectively seek and find through music. 
Maxwell opens the work with lyrics that reflect just that: "But if you've met yourself, you experience what it feels like to be that which created yourself." The thought-provoking introduction sets the intention for the remainder of the EP. Numerous antidotes weave between the composition, acting as a spiritual guide throughout the musical journey. Maxwell challenges the easily digestible lyrics found in pop music today, proving that music can contain complexity and still hold mass appeal.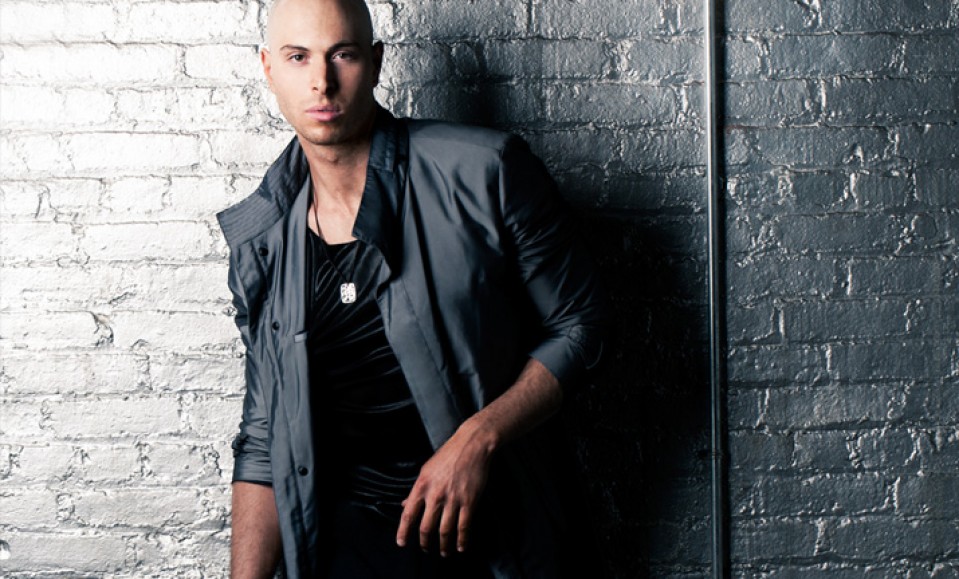 "Wonder of the World" is the perfect representation of the changing landscape of pop. Maxwell combines the funk and disco influences found more commonly in mainstream music today (see — Anderson .Paak's "Am I Wrong," Bruno Mars' "24K Magic") with tribalistic chants and alluring snippets of spiritual teachings for an EP highlight that's impossible to dislike.
Music for Life is a protest against a multi-million dollar pop industry that values profitability over sincerity. Maxwell reminds us that music can hold a deeper level of connection and provocation while still appealing all tastes and walks of life. Join Maxwell in the protest against mediocrity at his next show at Syntax Physic Opera on August 17 for Soul on Broadway, an artistic showcase of local talent.
All photography courtesy of Zach Maxwell.