"Instead of trying to be like someone else, it's literally about finding your own voice," said Kaila Mullady. Beatboxing has shaken the ground since the 1980s and is making a comeback in Denver. Tag team and power couple Mullady and Mark Martin kick the voice box with their shining efforts known as Lightship. Their desire for illumination is transmitting a fresh perspective on instrumentation where there is more to sound than meets the ear.
Kaila Mullady was born and raised on Long Island, New York, and has been beatboxing since her youth. After eventually outgrowing her initial years of banging pots and pans together, she decided to hit the books and become a teacher. However, her internal gut screamed and told her to perform instead — as a result, she moved to the Big Apple six years ago in order to tackle her talent. While she was there, she broke her back which manifested into a blessing that gave her the power to begin street performing and following her passion. After her back healed, she became a full-time musician and performer but the hustle and bustle of the East Coast were far too hectic and thus she preferred to be a big fish in a smaller pond. Denver was the last stop on her first west coast tour five years ago. "After traveling around the world, there is no city like Denver — especially the music community. If you want to be the best at your instrument, it's happening here."
Stemming from his roots in Connecticut and Long Island, Mark Martin has been making weird sounds for as long as he could remember. Growing up, he had a desire to hit the drums but ended up slapping the bass. His complimentary passion for playing jazz made him realize that music is conversational and another form of communication. An itchy whisper of becoming a drummer lingered and that's when he pursued his career as a vocal percussionist. His mentality pushed him to move to New York City where he studied music business and met the beatboxing community. After graduating, he joined the Voca People ensemble and toured the world for five years. His travels sparked the idea that beatboxing is a universal language. "It's the way that we can communicate through sound that transcends culture and instruments — a humanness that binds us together… I got to be the captain of the ship spreading that message." He places emphasis on the transparency of musical devices or as he puts it, "dissolving instruments." He continued, "We can create music anywhere — all you need is the energy and vibe."
A mentor in NYC brought Mullady and Martin together as well as their passion for theater, storytelling and communicating in every way possible. "Beatboxing is an undercurrent that unites us," Martin stated. Over the past three years of performing together, their drive and dedication have given them the opportunity to become world champions. However, performing is not all sunshine and flowers. They have faced many battles aside from beatbox battles which involve challenges of self-acceptance and strength. According to the duo, many don't understand what beatboxing is and it is going to take a while for others to accept it. However, Lightship's purpose is to change people's mentality about beatboxing and make a difference.
Two years ago, Lightship visited Denver and performed — and people were shocked. There was simply no beatbox culture in the Mile High City. Their impact made low-key performers emerge out of the cracks and ignite their curiosity. "People have a love for vocalizing but are shamed because it's not professional." Lightship feels that this city holds an openness and willingness to converse musically — there are certain barriers in the world but Denver holds no limitations. "Beatboxing offers the ultimate jam that can go in any direction or style. It's not bound by instruments," Martin explained. There was a cultural shift in the music scene having sailed from the improvisational and competitive nature of New York City. The stark contrast is allowing them to find ways to bridge the musical style of both cities. "Coming here enabled me to learn my instrument more," said Mullady.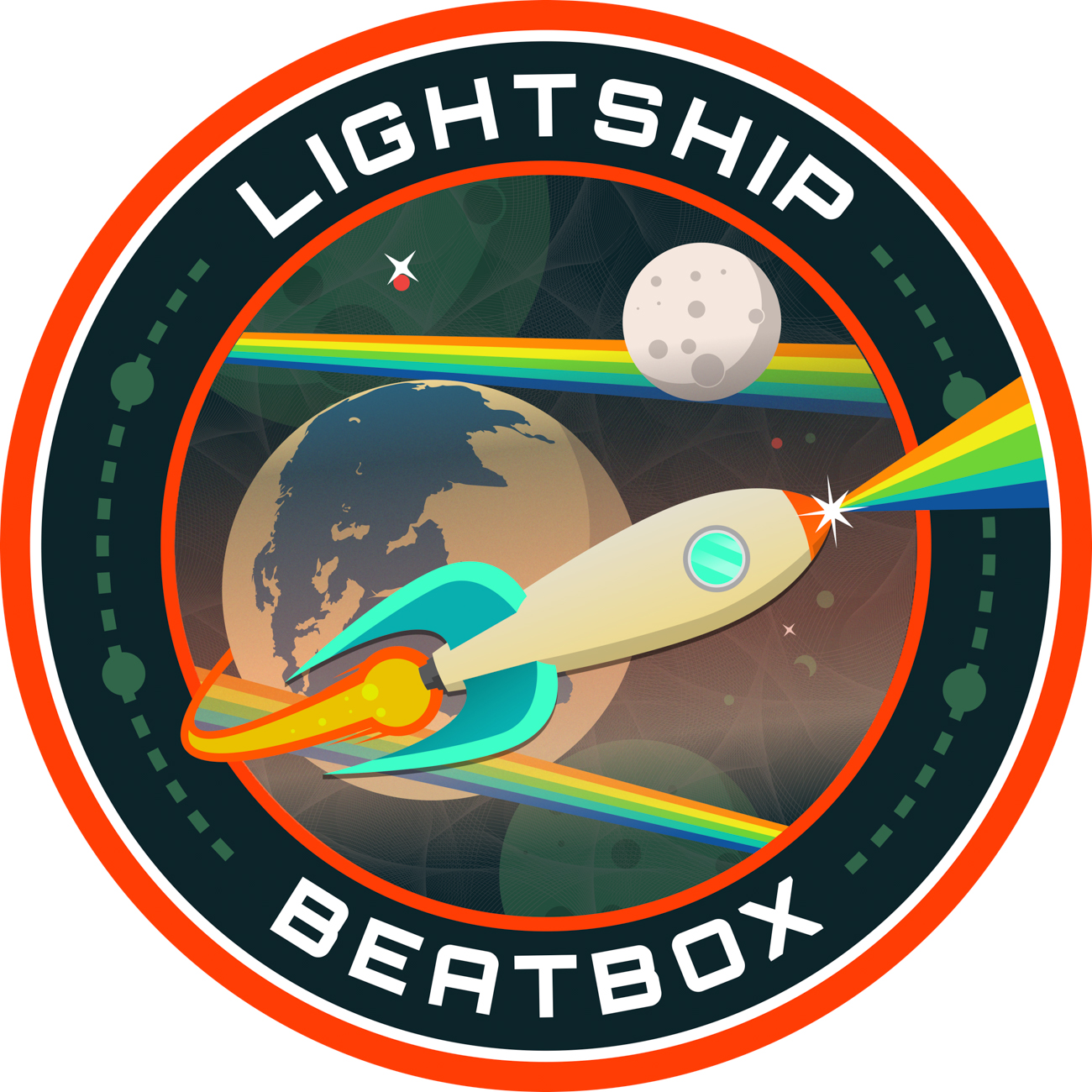 "The beatboxing scene is evolving into musicality and performance artistry when it used to be just battling. Every beatboxer is different and because of that, it celebrates individual uniqueness. Today, differences tear people apart in the real world, but this unifies everyone. It is an interpersonal experience that celebrates originality, making it difficult to fake. It allows one to be present and transmit energy to a crowd with raw emotion," said Mullady.
The duo was fueled by their desire to enlighten others and make the world a better place. A "Lightship" is a mobile lighthouse which travels to the deepest parts of the ocean and provides illumination for boats that are passing through. It creates a safe haven within the darkest of places. Thus, they are continuously trying to improve themselves which inspires them to be role models for others. "We all have the possibility of becoming a lightship."
As a result of this feeling, they wanted to reach the core of people's expression and identity. This led them to teach beatboxing as a tool for speech therapy. The goal of this passion project is to reveal the power of the voice you were born with. Mullady taught her nonverbal cousin how to beatbox where he was determined to practice articulation, pronunciation and phonemic awareness. Martin reimagined how words and sounds were written as opposed to traditional techniques, combined with his studies of speech and phonetics. The fusion of language, communication and music facilitate an atmosphere for children to learn deeper core values. Heavily inspired by Youth on Record, Lightship's dream and intention is to elevate others to be their best selves through confidence building and leadership techniques.
The duo learned even more about language on their most recent trip to Germany where they attended the Beatbox Battle World Championship. There, they were surrounded by international performers who didn't speak the same language but still managed to communicate vocally. "It is an art form where everyone is listening to each other. Not too many people beatbox so it is incredible when you find someone else who does."
Their odyssey also cuts through gender and expectations of the human voice. Based on their experience, "Beatboxing works as an expression for women in order to speak up powerfully. Men learn how to be vulnerable and express in ways that are unacceptable." It seemingly contains the ebb and flow of vocal ranges that allows everyone to feel included. "It inspires someone to be more than what they think because every human body can physically do it. It's all about revolutionizing yourself as a person," said Mullady.
"Beatboxing is the ultimate drug," Martin said, with the full intention of composing honest intoxication and promoting sober vulnerability. Their partnership is unique since they have albums of original songs and full musical compositions. Lightship's voice is a healthy balance of improvisation, songwriting and interpretation of covers that blur the line between instruments and genre. "Look out – because no scene is safe," exclaimed Mullady. In New York, Lightship didn't have time to focus and relax due to the hustle, but now their plans consist of collaborating with other musicians in order to build a sense of community in a place where they feel present.
Stay tuned for the release of their new EP and follow their latest beat — Instagram: @lightshipbeatbox