Red Rock's newly famous end-of-October show, Halloween on the Rocks, is back again and this morning AEG announced this year's performers. The annual show has always starred some of the music industry's top rappers including former headliners Mac Miller and Russ. This year, Machine Gun Kelly and Juice Wrld are taking the stage on October 27 to bring their music back to Colorado.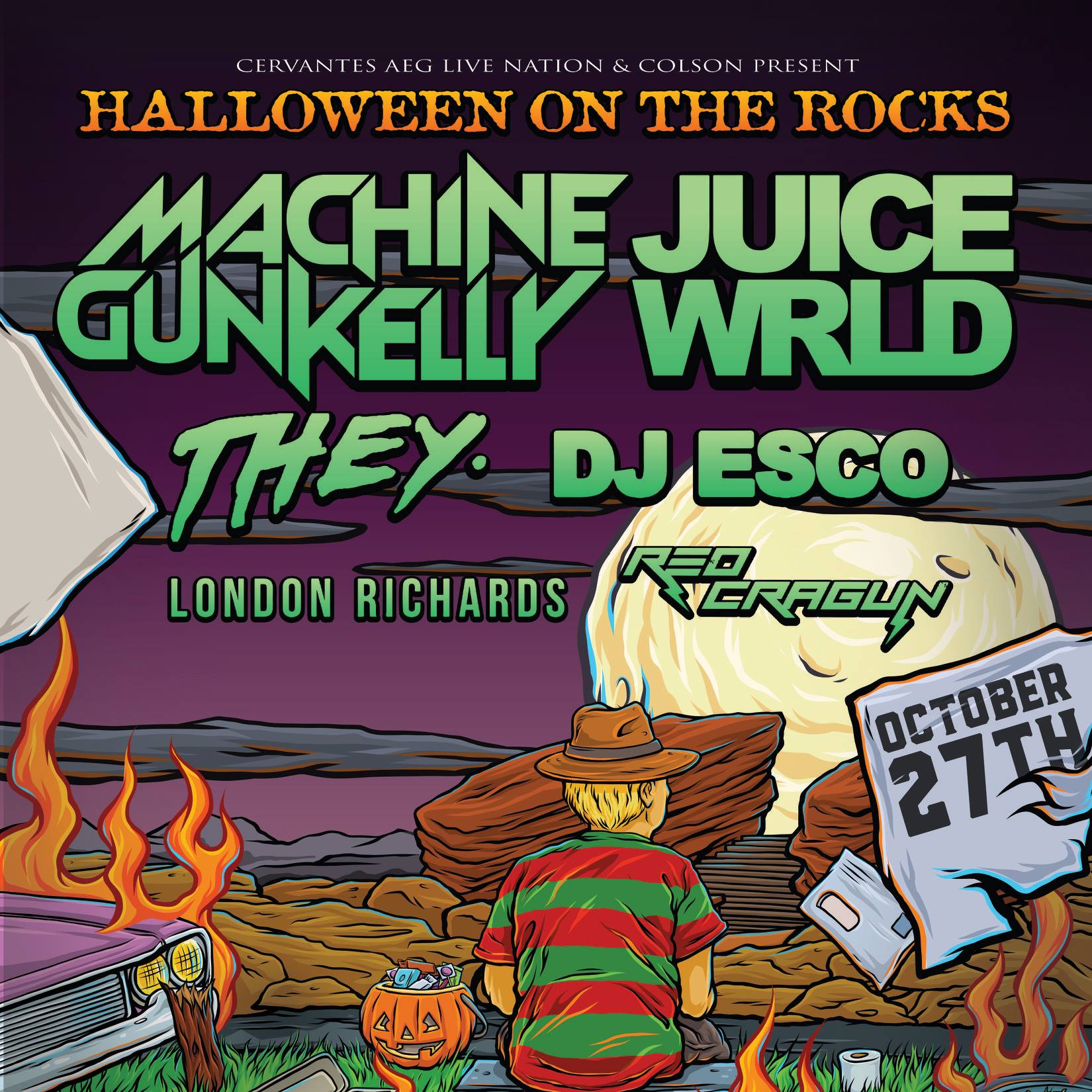 Both MGK and Juice Wrld were both recently in Denver taking their music on tour and are now back for more. Over the summer, MGK made his return to Denver for Global Dance Festival in July while Juice Wrld made his first Colorado appearance in early August at the Ogden Theatre. Now, both artists will make their first trip to Red Rocks to spend Halloween with their Colorado fans.
While Machine Gun Kelly has been making and performing his music for almost 13 years, Chicago-based rapper and singer Juice Wrld is still making his name known. His debut album, Goodbye and Good Riddance, has put his name into circulation among some of rap's best. With both of their raw and untethered styles of hip-hop, their Red Rocks performances will surely mirror the Halloween spirit.
Joining MGK and Juice Wrld will be rappers London Richards and Reo Cragun along with R&B duo, They., and DJ Esco. While Richards, Reo Cragun and They. remain in the shadows of popular hip-hop, DJ Esco is actually a well-known name in the industry working with artists like Migos, Future and Gucci Mane.
Pre-sale tickets go on sale this Thursday, August 30 at 10 a.m., with tickets going on sale this Friday, August 31 at 10 a.m. Grab your tickets here.