The 10th annual Tasty Colfax took place across dozens of storefronts in the Blue Bird District this Tuesday. The food/bar crawl-styled sampling event offers event goers a chance to experience old-time staple restaurants on the avenue and to discover the newest additions to Colfax.
This event is a good way to celebrate the art, culture and flavor of East Colfax. Restaurants and storefronts do not compete for a title, trophy or status at this event — but rather they participate with the intent of giving back to the neighborhood they serve. Proceeds from this event help to fund the Bluebird Business Improvement Districts which uses its funding to improve the good looks of East Colfax — more specifically — the Bluebird District.
This slideshow requires JavaScript.
Event goers span a 17 block stretch of Colfax Avenue between York and Colorado Boulevard. Participating businesses are marked with balloons and spray painted to let ticket holders know where to find the flavors. Musical performances lighten the mood at multiple locations along the strip with stages at this year's event at Snappin' Steve's Dogs, Hooked on Colfax and Goosetown Tavern just to name a few. Food trucks and Gazebo tents popped up along the curb making the block come alive.
This slideshow requires JavaScript.
Bites were made quick and easy. The heavy hitters included samples of the famous sugar steak from Bastien's Steakhouse — paired alongside mashed potatoes and stuffed mushrooms — this iconic taste is one no one should miss. Machete rolled a spit out onto the avenue to serve pastor marinated Duroc Pork tacos to order and also parked its silver bullet food truck alongside the curb to pass out rock shrimp and snapper ceviche. The seafood was a refreshing addition to the flavors at the event and also helped to cut the humid heat of the evening. Denver Biscuit Co. and Fat Sully's cranked out thin-crust slices and trademark biscuit samples to no one's surprise. Q House brought the heat with its Chong Qing Chicken — a light and crispy morsel of fried chicken with an exciting back-end burn of Sichuan pepper and chili oil
To The Wind offered an array of homemade popsicles including flavors in melon, pineapple and strawberry. Lula Rose offered affogatos made from artisanal espresso and vanilla bean ice cream — a refreshing cooler that simultaneously propelled us on through the evening. Samples were unlimited for ticket holders. Portion sizes are designed to keep participants light-footed so if you decided to show up hungry, it did take some time to fill but by the end of the circuit we felt round and happy.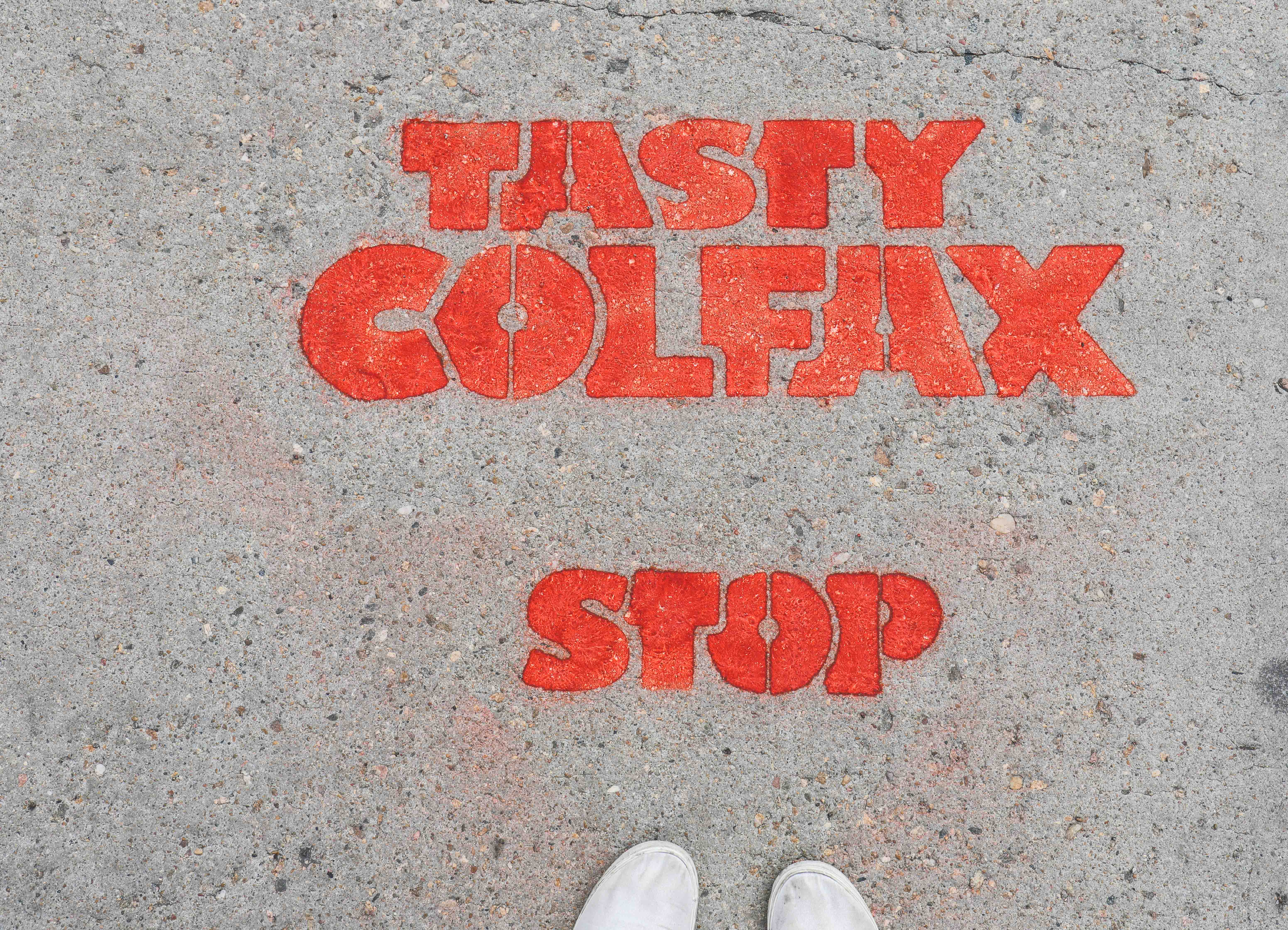 Tasty Colfax brings out some of the best our Mile High has to offer. For the 10th year in the city has celebrated the culture and flavor of East Colfax Avenue. The Bluebird District only continues to improve and grow each year — so if you missed this year's celebration you can expect an even bigger and better return of Tasty Colfax in '19.
All Photography by Danielle Webster