Cherry Creek is the definition of luxury, urban living, with high-end shopping and chic restaurants within blocks of each other. It's as though Manhattan's Upper East Side found a home away from home in Denver and the perfect spot for one of its latest indulgences, PūrLuxe Beauty Bar. Now officially open, PūrLuxe a luxurious one-stop-shop beauty bar with a full list of services for clients, including manicures, pedicures, microblading, eyelash extensions, facials and waxing. Owners Tuyen Vo and Tich Nguyen knew they found their home when they discovered the space in Cherry Creek. "I thought the Cherry Creek area was a fit perfect for our luxurious brand to coexist with wellness and beauty. The neighborhood is reputable and a good platform to grow this concept into multiple locations," said Nguyen. With a location adjacent to Drybar, clients can truly enjoy a full makeover experience within a block.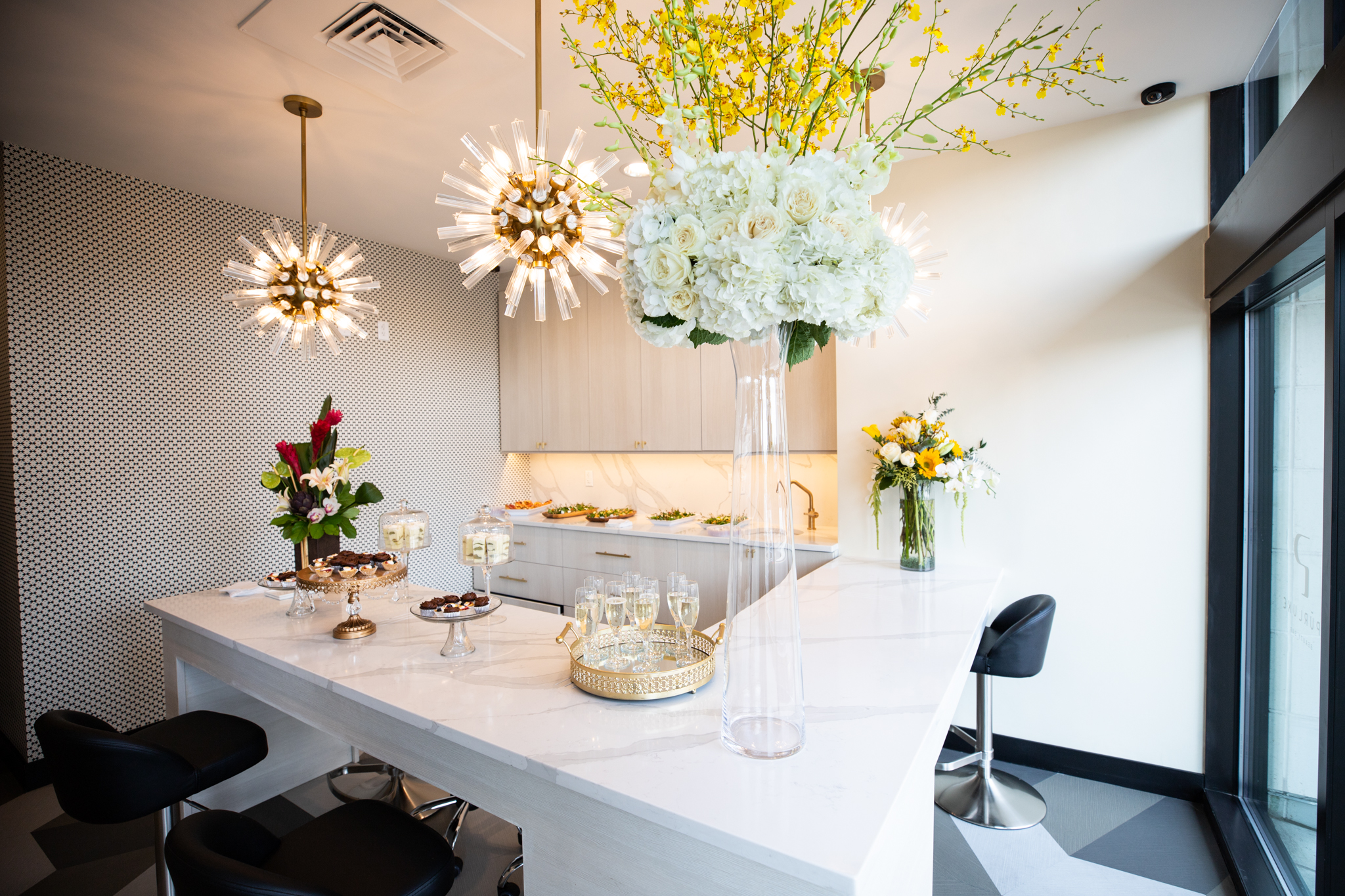 Vo and Nguyen elevate the nail salon experience with deluxe options such as Milk and Honey, Champagne and Rose Petals, and Matcha pedicures. PūrLuxe is also stocked with a full wall of coveted polishes from Chanel, Christian Louboutin, Dior, OPI and Essie so guests can choose any color they desire from top-shelf brands they may not be able to find anywhere else. As an additional departure from the average salon, PūrLuxe's mod but luxe aesthetic serves as a well-planned backdrop for the high-end services. The decor seems straight out of a designer showroom with black and white textures and contrasting sunny yellow pops.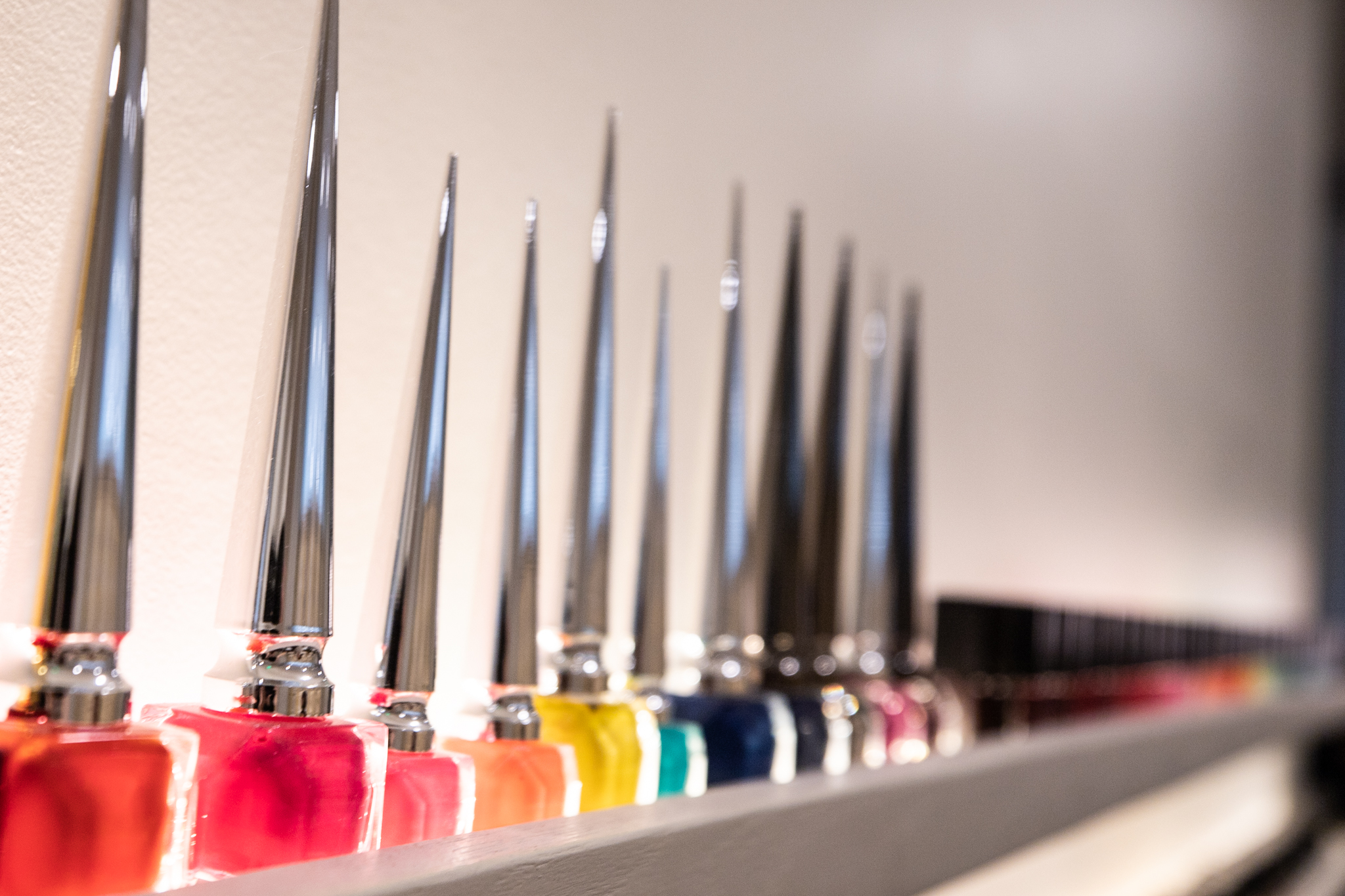 Although Vo and Nguyen took great care to plan a menu of select services in a beautiful space, opulence was not their primary objective, they also wanted to create a beauty bar that is healthy and safe for both guests and employees.
"Growing up working in the nail industry helped me realize that nail salons were lacking in either their aesthetics, product and service offerings. They all looked the same and the smell was so unappealing and made it hard to relax. It motivated me to create a concept that focused on the customer experience — where they could enjoy the setting free of toxic smells. I was especially concerned for the health of the staff that were pregnant and enduring nine-hour days at the salon," said Nguyen.
Because of their commitment, Vo and Nguyen stocked PūrLuxe with an extensive variety of brands, both high-end and natural, that are 6-free, 8-free or 9-free, which means they have non-toxic formulas.
Guests looking for a brief pause from the daily grind or a slow, relaxed staycation treat can all find a place at PūrLuxe, where designer brands live, champagne flows and beauty reigns supreme. To make an appointment, head to their online booking website.
PūrLuxe Beauty Bar is located at 3250 E 1st St., Denver
All photography by Heather Fairchild.