303 Style Profile is an ongoing series highlighting unique locals and their incredible style and stories. Go here to see past profiles.
Followers on social media are the new currency that identifies promising talent and proves strong careers. Gaining followers since 2014, Yasmin Isra is the makeup artist and ultra demure fashion influencer Denver has fallen in love with. Clients from all over the city are praising her name via Instagram for the glam-up experience she produces. The major aspect that sets Isra apart in the beauty industry is her undeniable modesty. She covers up by choice — fully embracing her Muslim faith — so she opts for elegant ensembles that include high fashion from Europe and the Middle East.
Originally born in Virginia and raised in Aurora, Isra has been making a name for herself through makeup, gaining a clientele of women who want the luxurious and luminous makeup looks she provides for weddings, birthdays and proms. Now, with over 11,000 followers under her belt, she has created a space for women like herself who follow their faith in every aspect of their lives. Sharing high-quality content about makeup and fashion is why she believes people have supported her saying, "I took more time to be more consistent with the content I was putting out and it helped a lot with gaining more of a following. Also, I tried to put out more high-quality content reflecting all of my passions." She describes herself with humble energy that is contagious and talent that allows her clients to feel as beautiful as possible by providing them with outstanding beauty care. Her style is striking with clean contemporary influences that demand attention. Isra uses her confidence to create success in all her projects — makeup and fashion alike — while staying true to her the beliefs and modesty.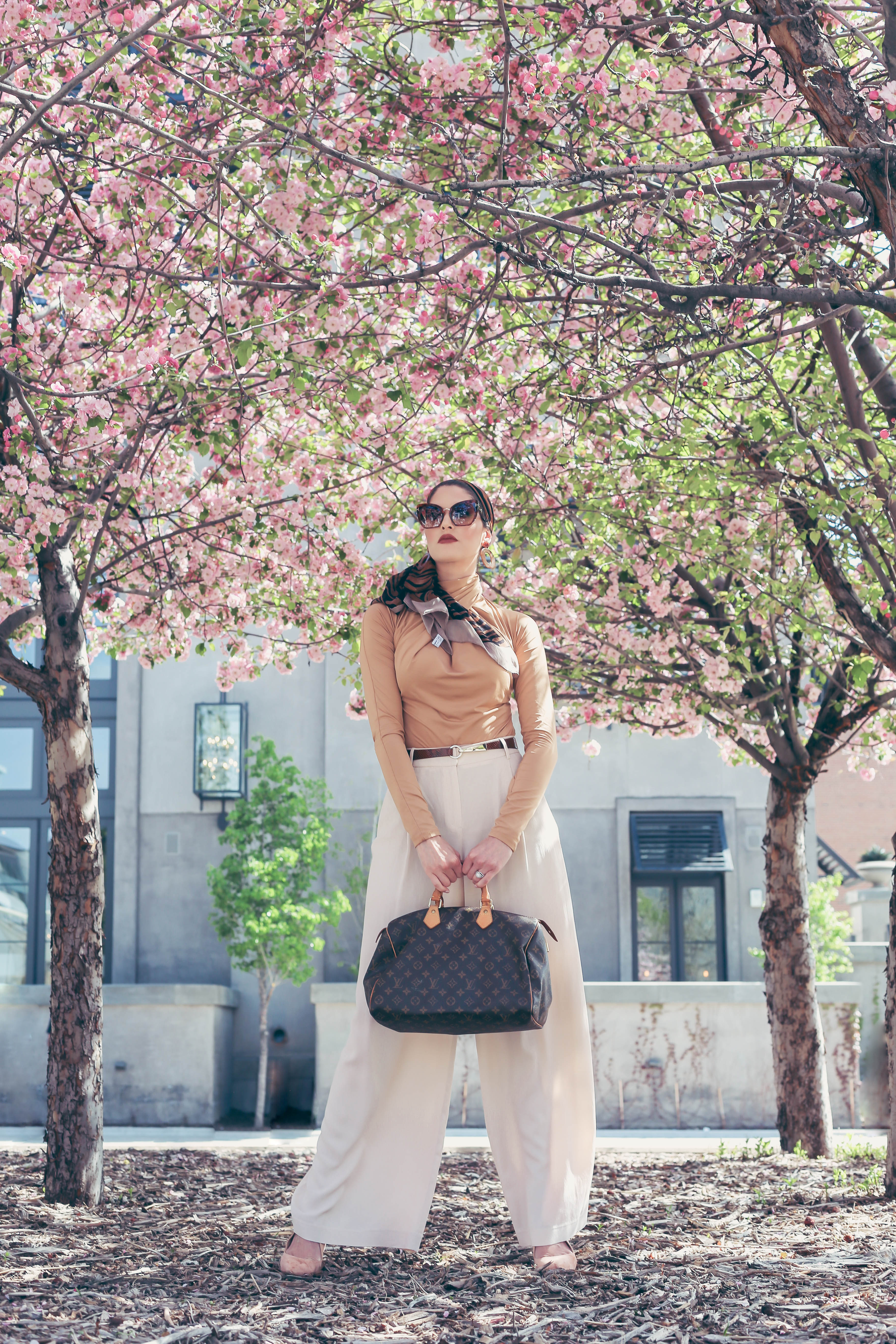 303 Magazine: How does your style define you?
Yasmin Isra: Even on a low-key day my style always empowers me to feel confident and sophisticated. I always love to feel my best no matter what the occasion is. When I look good I feel good and for me, it's so important to always embrace my femininity. Beauty and fashion have always gone hand in hand for me. I don't feel complete if I have one without the other. It's also so important to know what works for you and what doesn't. Traveling to countries that have prominent high fashion industries have also shaped and inspired my sense of fashion, so I love to showcase that through my social media platforms and share with my audience.
303: What led you to makeup?
YI: My earliest memories of loving makeup started when I was about four or five years old. I loved putting on lipstick and eyeshadow. My mom would always buy me fake eyelashes to put on and play dress up. From then on, I have always been obsessed with makeup and the way you can express yourself in it. There's a misconception about makeup — if you wear it then you're hiding your true self and not confident in your own skin. In my opinion, I think that it's an outlet for expression and allows me to coordinate with my style. It represents a form of artistry.
303: How have you become successful with clients?
YI: I've been successful with clients by really paying attention to clients' desires and giving my honest expertise as to what I think would look best for their specific features. It's very important for me to make connections with each client and make them feel comfortable. Of course, I want everyone to be satisfied and confident at the end of the makeup application process.
303: Your influence on demure fashion and makeup is prevalent through what you post on your media platforms. Can you describe what it means to be modest in today's world of fashion and beauty?
YI: The industry of fashion and beauty today has changed so much from how it was the past. It's so inspiring that many doors have opened for individuals who represent demure fashion like myself. I think it's so important that you can still feel confident and beautiful without feeling the need to show skin or sexualize your image. I feel so empowered and grateful that the fashion and beauty industry has bloomed so much. My generation and generations following are now able to feel proud and will be able to embrace their sense of fashion. It's so important not to feel that you have to conform to a certain ideal in order to be accepted or gain exposure.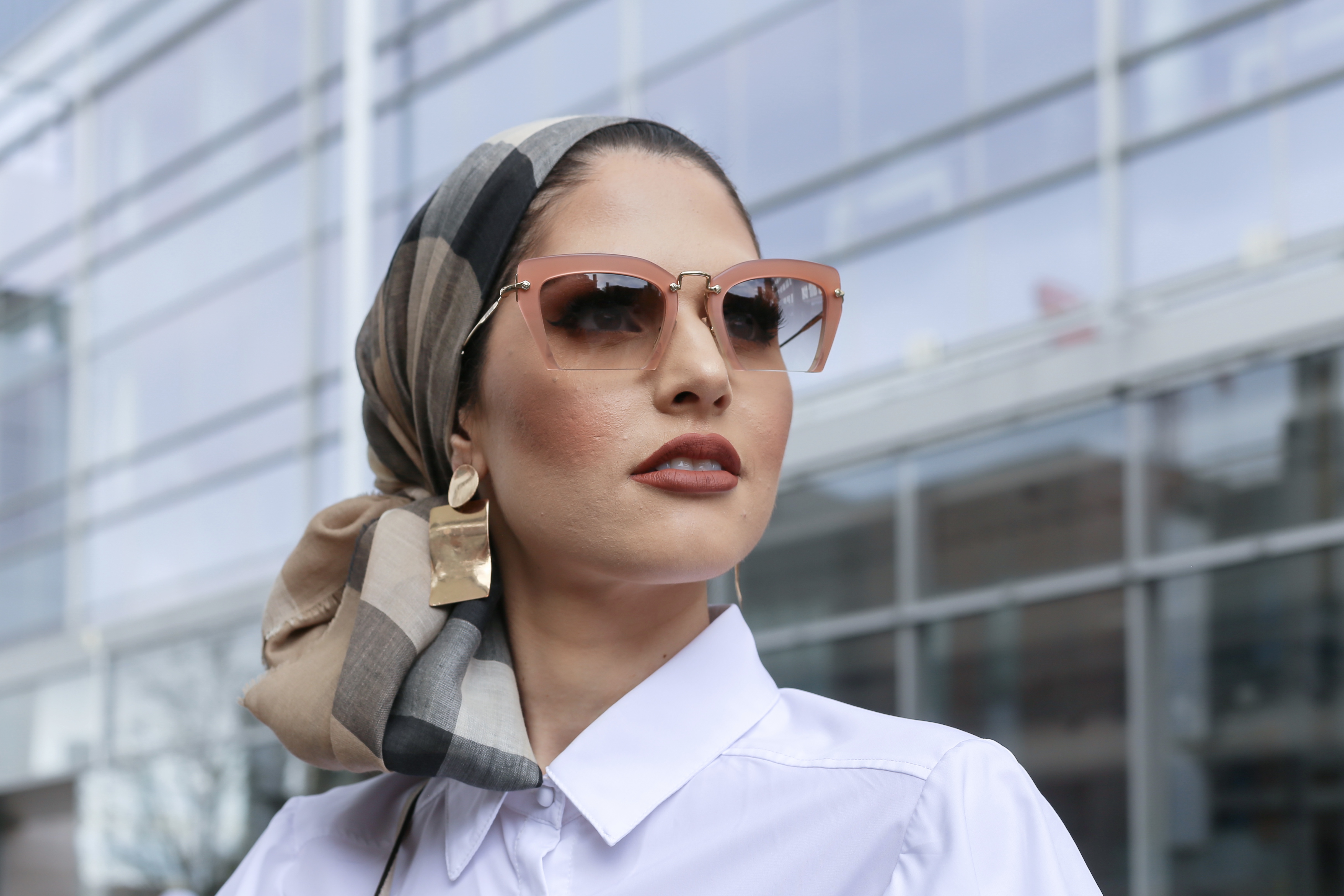 303: The way you do your make up is not only flawless but also a clear representation of your style — contemporary and modern. How did you discover your "look"?
YI: I discovered my look by taking inspiration from different eras. I love classic makeup that incorporates fresh glowing skin with a dramatic bold eye. I also fell in love with the modernized contoured and highlighted look. I love thick feathery eyebrows. I feel that they look youthful and frame the face beautifully when done correctly. I also take a lot of inspiration from different makeup brands like Tom Ford, Charlotte Tilbury and Bobbi Brown. I love the high fashion couture makeup look that is diffused with soft glowing skin and defined bold eyes. Neutral tones are also my go-to's. The colors accentuate natural features and bring out the true tones in your complexion while even out eye color.
303: What has been your biggest achievement and your hardest reality check while being in this industry?
YI: My biggest achievement has definitely been building my repertoire and credibility as a makeup artist in Denver. I love being able to help advise people on makeup and fashion. Helping others is something that I'm very passionate about because it brings me much joy. My hardest reality check while being in this industry definitely has been gaining exposure. Denver is growing so rapidly but it has been hard at times to branch out and markets my brand. People have often told me that I belong in Los Angeles or New York because the fashion and beauty industry is much more evolved and that it's easier to gain exposure and gain clientele. I would love to be able to pioneer the makeup and beauty industry in Denver and be able to inflate both in order for our city to be on the same level as others.
303: What are your go-to pieces from your wardrobe that are an absolute must-have for every day?
YI: My staple pieces would absolutely be high-waisted pants and high heels. I feel so confident and I feel like they accentuate my height and elongate my legs, which I think is very flattering and feminine. My go-to accessory would definitely be sunglasses. I feel like you can really tap into an individual's personality and style by looking at the sunglasses they choose to wear. For me, I always like to choose sunglasses that are unique and are statement pieces.
303: How has your culture and your upbringing affected what you do?
YI: My culture has really shaped the person I am today. It has given me a sense of identity and a way to represent myself. I identify my culture as being part of where my parents are from. My mother is from Montenegro and my father is Egyptian, but my culture is American primarily since I was born and raised in this country. It's so important to keep that sense of your identity. It really makes you value experiences and connections you make through it.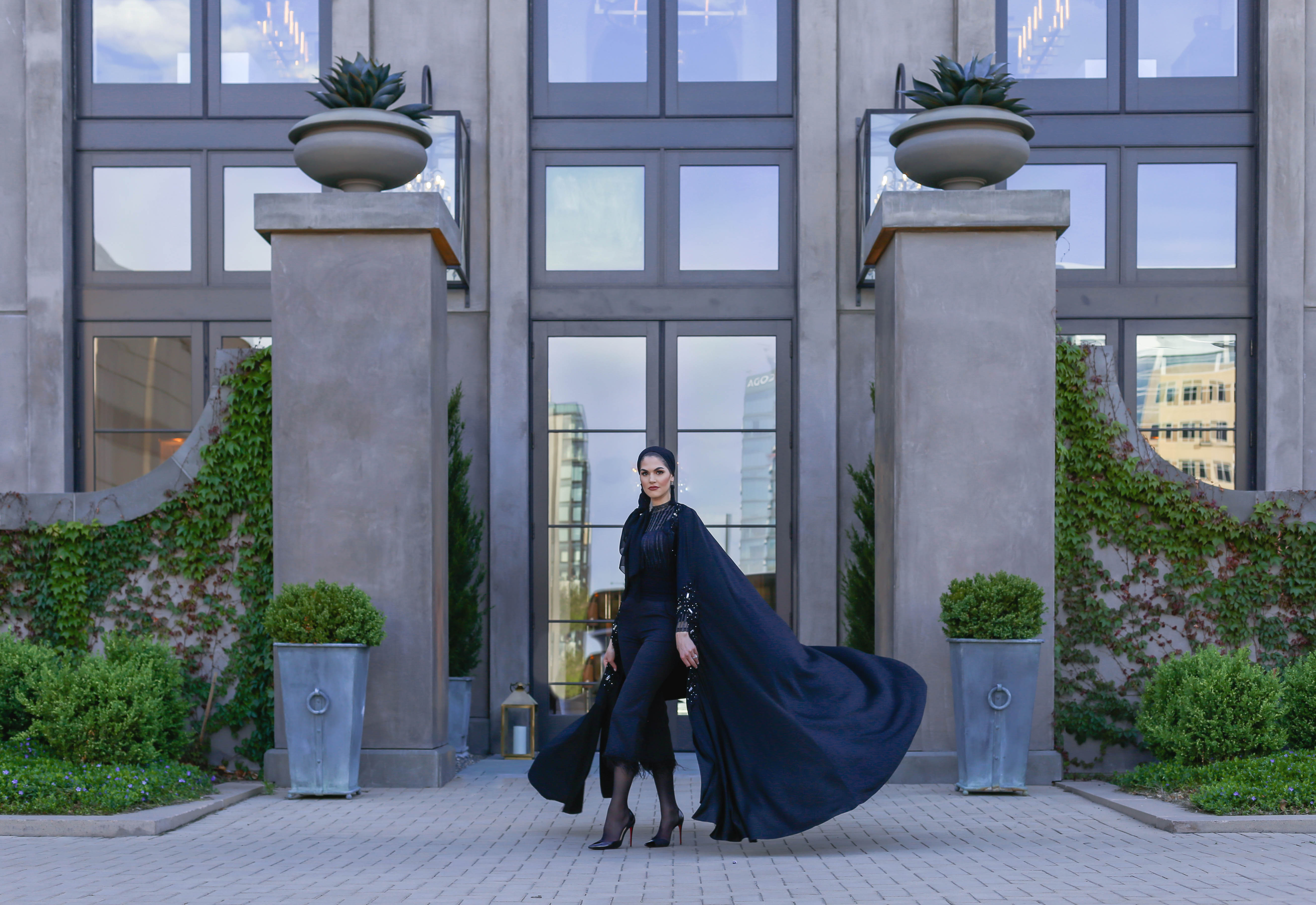 303: Denver is growing rapidly within its fashion scene. What are your favorite looks that the style and makeup industries that are happening in our city?
YI: One of my favorite looks within the style and makeup that I've seen in our city definitely has to be oversized jackets and over the knee boots and of course bold lips and a popping highlight.
303: Social media has been such an important tool for any modern freelance artist such as yourself. What is your advice for anyone who is looking to grow as a social media pioneer?
YI: You never know who's going to fall in love with your work and how many people can be inspired by your creations. It's so important to be consistent with your content and how often you're showcasing your work. Consistency and passion are key when growing your platform. Also, be yourself and express everything in your true image. Never be afraid to put your work out there and be proud of what you have to offer.
Photography By Danielle Webster