"Sapor is the quality of a substance that affects the sense of taste," explained Jeannie Sprenger, co-owner of one of Denver's newest coffee shops. "It's really an old word used to describe a pleasant taste and we're a coffee shop, coffee shops should be all about providing pleasant things to consume."
LoHi's newest cafe, Sapor Coffee Concepts, is the creation of husband and wife team Caleb and Jeannie Sprenger. And while the two have kept their business local in everything from the roaster to the pastries, their story began far from the Mile High City.
"We actually met in Mongolia of all places," explained Caleb. "We both grew up there. My dad was directing a missionary school and we both went to the school. Jeanie's parents were medical doctors."
Caleb was born in Colorado, where his family is from, but the two spent most of their youth in Mongolia. And when Caleb returned to the US to pursue a degree in art history, Jeannie was soon to follow, moving to California to study biology.
"I had always liked her a lot," laughed Caleb. "We stayed in touch when I came back home to Colorado for college but didn't end up finishing a degree. I was going to pursue art history and then actually make fine art but after a semester I realized that it wasn't my life. So I went to Thailand for a while to be with my parents, they were living there at the time and still do, but my visa was going to expire and right around that time my uncle Andy started was starting a coffee company so I just decided to come back to Colorado and help him out."
Caleb's uncle, Andy Sprenger, owner and operator of Sweet Bloom Coffee Roasters, took him on as the companies first employee. His initial job was to bag and deliver coffee, a job that he'd never imagined would take him where it did.
I was originally just going to be bagging and delivering coffee — pretty minimal involvement. I wasn't planning on turning it into my lifelong career," laughed Caleb." Jeannie and I were doing long distance while I managed Sweet Bloom's shop for two years and then after two years I moved to California while she finished her degree. We got married and then when she finished school we were like 'what do we do next?' Honestly opening a coffee was never our intention but when we started putting things into motion to start the shop, Denver just made sense."
The two moved back to Colorado shortly after their wedding to open Sapor. It was, as Caleb explained, "where the family is." The two believe that Denver is the perfect place to enter the coffee world because unlike bigger markets, San Francisco or Seattle, to name a few, Denver has yet to become overly saturated.  And they believe that craft roasters like Sweet Bloom are putting our city on the map as a coffee destination.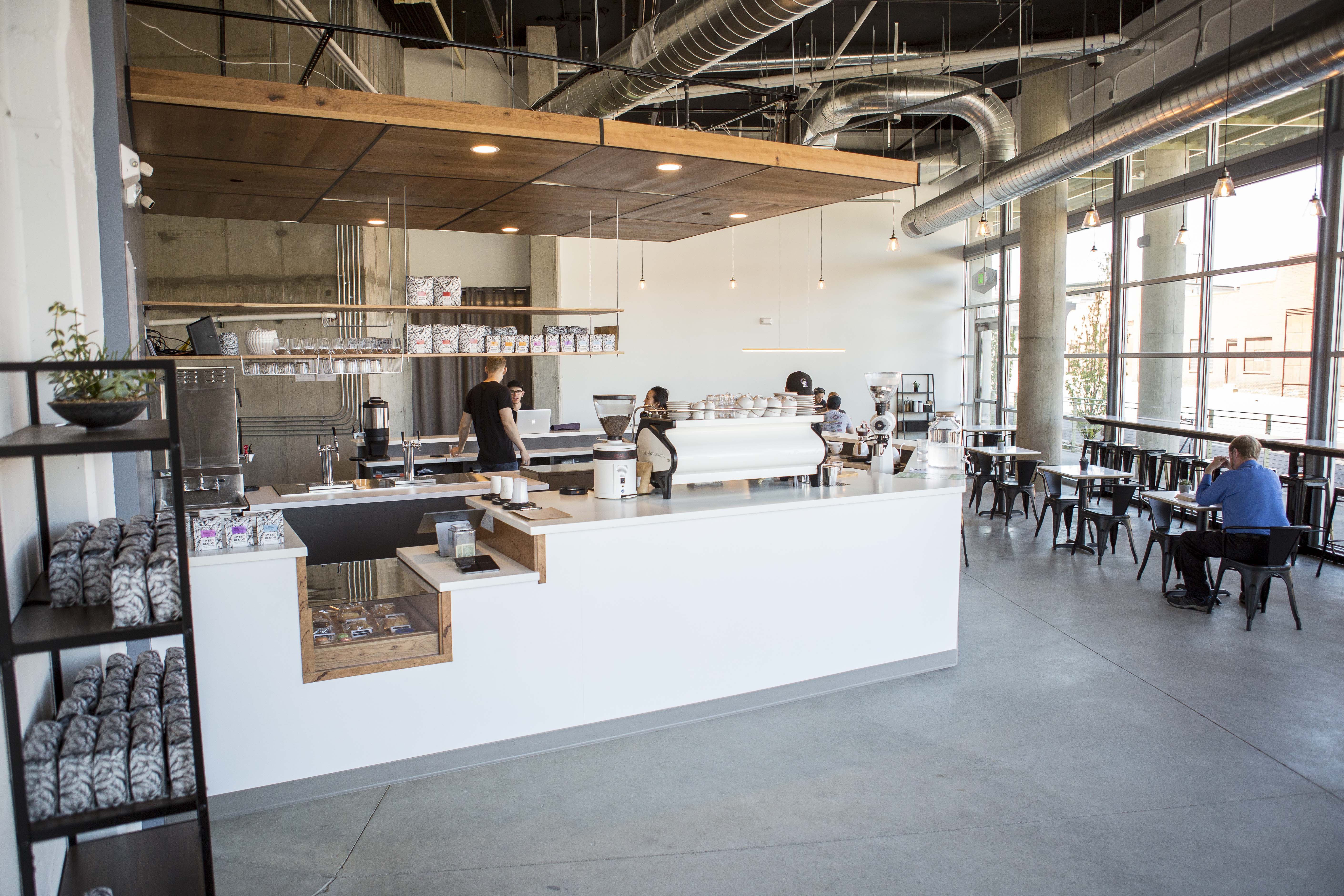 –
–"Caleb's love for coffee was cultivated at Sweet Bloom," said Jeannie. "We definitely have a biased toward them because, other than the fact that Andy is family, the coffee is just phenomenal and I think part of that is just the commitment to roasting. They are so deeply committed to roasting excellently. Andy spends all of his time and energy on the roasting quality."
Unlike many shops in the metro that rotate roasters monthly and even weekly, Sapor only serves Sweet Bloom. Caleb and Jeannie believe that by focusing on one roaster they can count on consistency and know exactly what they're serving their customers every single time. And it's not just the roaster that this team is keeping consistent. They have decked Sapor out in high-tech coffee equipment that they believe takes human error out of the equation and guarantees a quality product every single time.
"We decided to go with an espresso machine that dispenses water by counting the pulses by volume, so rather than measuring our water to espresso ratio with time we measure it by volume," explained Caleb. "When I first calibrated the machine I pulled shot after shot until I found the exact ratio that I liked. And when I found that perfect ratio I put the machine in the programming mode to make that water to coffee ratio over and over again and now it produces that same perfect shot every time."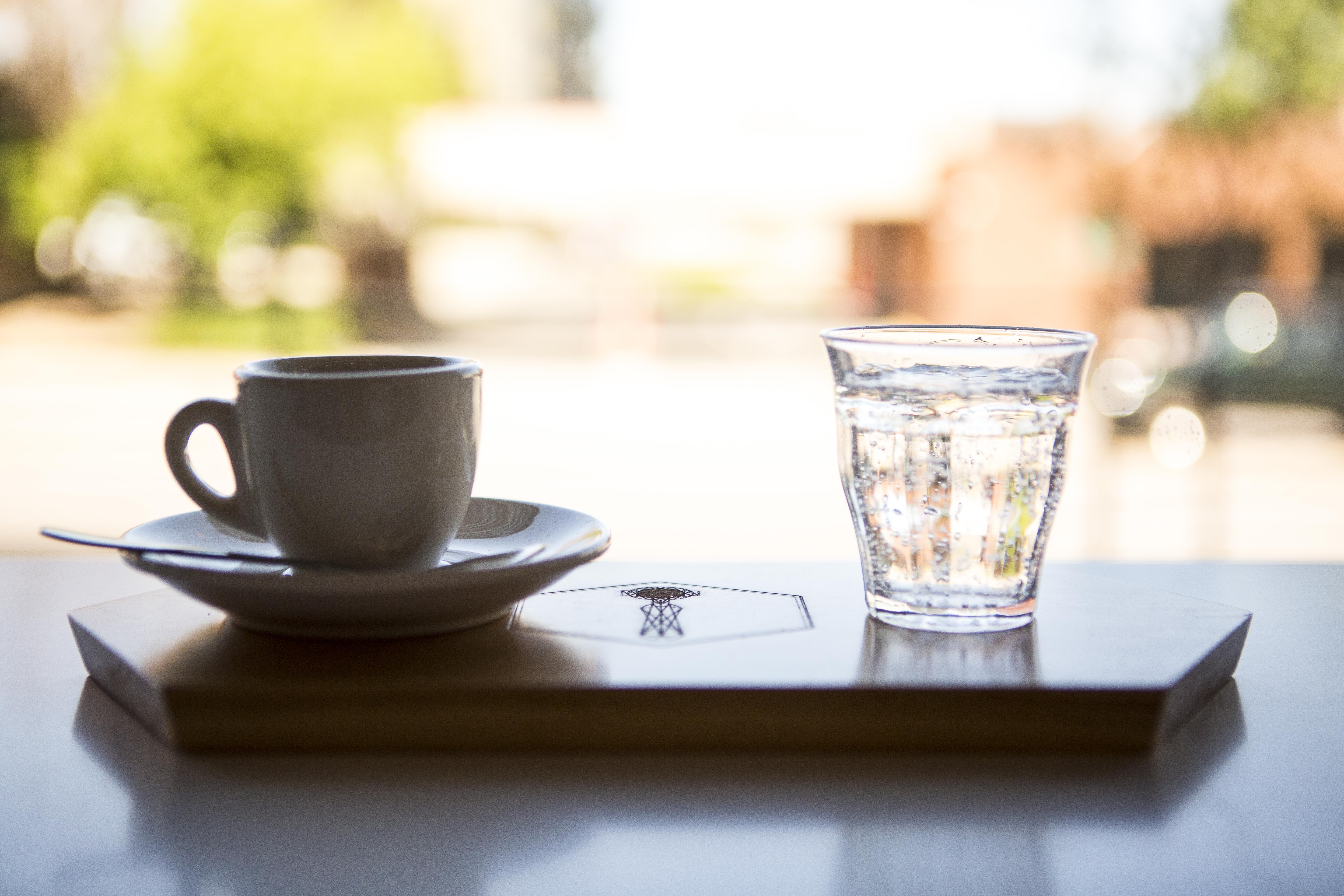 Sapor also has a Marco water tower in the center of their bar. The tower dispenses a particular amount of hot water into the baristas kettles at a timed rate allowing them to place the kettle down and walk away without fear of overflow or under pour. It's a system that they believe allows baristas to be as effective and efficient as possible. In addition to the state-of-the-art espresso machine and worry-free hot water tower, the team is using equipment by Bonavita that they believe will put an end to bad pour-overs.
–"We do a full emersion bypass brew for our pour over," explained Jeannie. "By doing that we can ensure that the customer is getting a correct full emersion. There's nothing worse than going to a coffee shop, ordering a pour over and watching it be neglected when the barista becomes busy or distracted. You know that coffee just won't taste as good, so to be able to start that brew, let it steep with a timer and know exactly when to drain, we're taking the human error out of the equation."
Apart from perfect pour-overs, beautifully crafted macchiatos and excellent espressos Sapor serves Kombucha by Upstart out of Boulder and pastries by Yum Yum Cake & Pastries, a local Korean bakery that Jeannie believes brings a much-needed contrast to the typically French fare found in coffee shops.
–"We went out and bought a ton of pastries from Korean bakeries in the area to test them and this bakery stood out in quality, also they're a small business like us and we love contributing to that," she said.
Apart from the sweetness of the pastries, you won't find many sweeteners or flavor additives in this shop. Caleb and Jeannie believe that by allowing the coffee to shine they're honoring its process from seed to cup. And while they do use whole milk by Morning Fresh Dairy in their concoctions, they aim to keep the coffee at the center of attention.
"Our goal is to honor the coffee and honor the hands that touch the coffee, from the seed to the cup," explained Caleb. "We're not bashing any syrups or anything but we just feel like that's not how we would prefer to serve the coffee. Syrups tend to mask the taste of the coffee, but we want to only use ingredients that enhance the coffee. This coffee has been so soulfully produced."
If you walk into Sapor today, the menu that you'll see hanging on the wall is the menu that Jeannie and Caleb plan to keep consistent. They will, however, introduce some seasonal drinks in the coming months that are influenced by their experiences sipping beverages across the world. –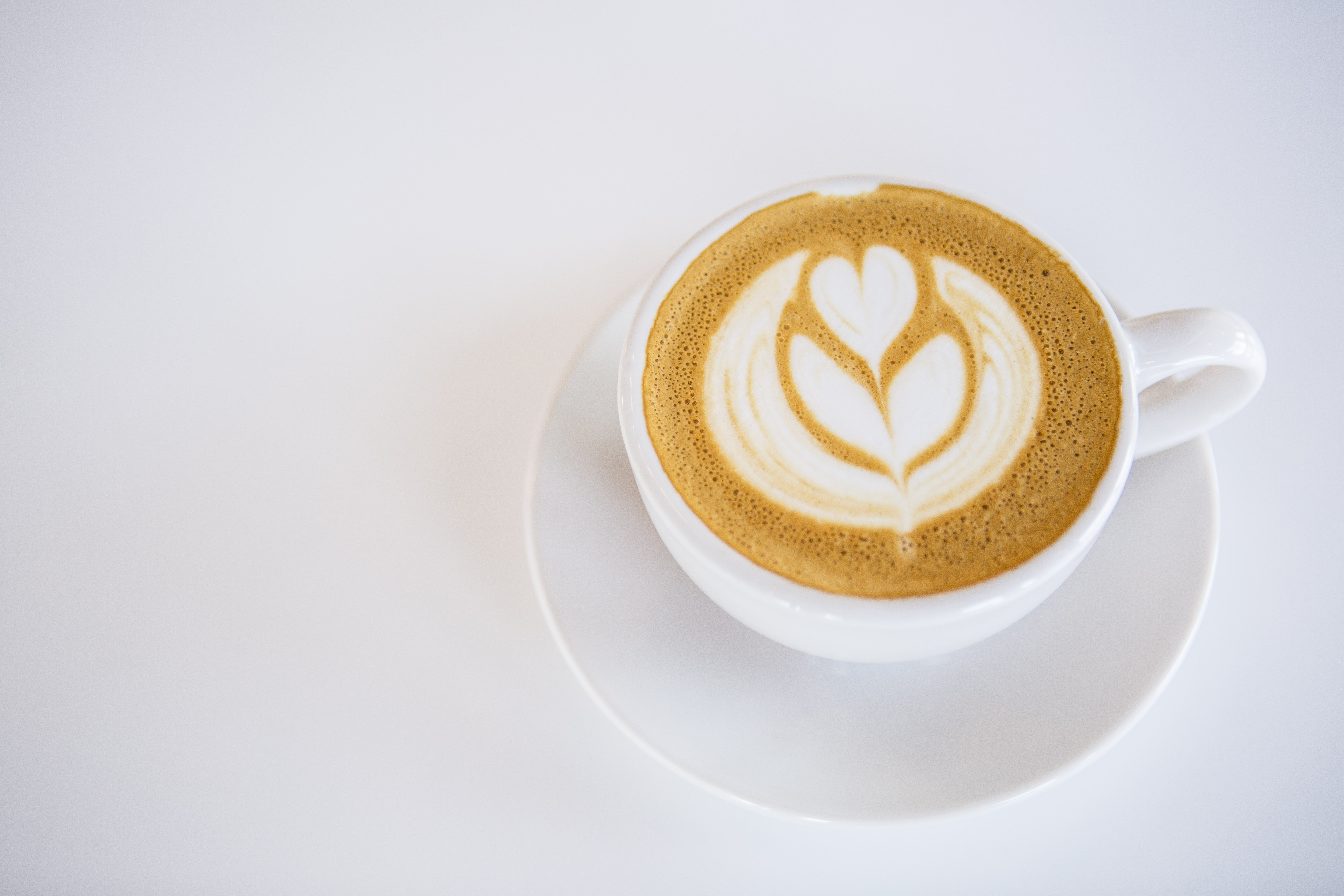 –
"We've had some pretty incredible drinks in other countries," explained Caleb. "And we want to begin to bring some of those in seasonally. They don't necessarily have to be coffee based and I have a few ideas up my sleeve, but we're going to keep them a secret for now. The goal with seasonal drinks and really with everything we do is to create flavor experiences. We're a coffee shop, its all about consuming things that are delicious. and we want to always be creating flavor experiences for people."
Sapor opened May 4 at 2795 Speer Boulevard, Denver. You can stop by for a cup of their finely crafted coffee Monday through Saturday, 7 a.m. to 7 p.m., and check out all they have to offer on their website here.
All photography by Amanda Piela.