The last time I saw Parquet Courts was in New York City. It was 2013, a year after their extended release Light Up Gold came out. When I saw them at The Village Voice's 4Knots Music Festival, the post-punk rockers had just stepped outside Brooklyn's DIY scene. Fast forward to 2018 and they've been tailored their style to be more serious. With a new album Wide Awake! due out May 18 that's funkier and more experimental than what they were doing six years ago, they're still the guys that were 'Stoned and Starving' on that stage in New York.
Parquet Courts played their third Colorado show at The Gothic Theatre Sunday night, and they made it clear they love the state. Before their set wrapped up they let us know the majority of the band was on edibles. Austin Brown who plays guitar and keys — sometimes at the same time — and sings led the band in a little improvised jam about getting on a plane from Dallas that morning to Colorado. Bassist Sean Yeaton called him out for being one of the stoned ones before they joked about not "understanding the rating system on those things."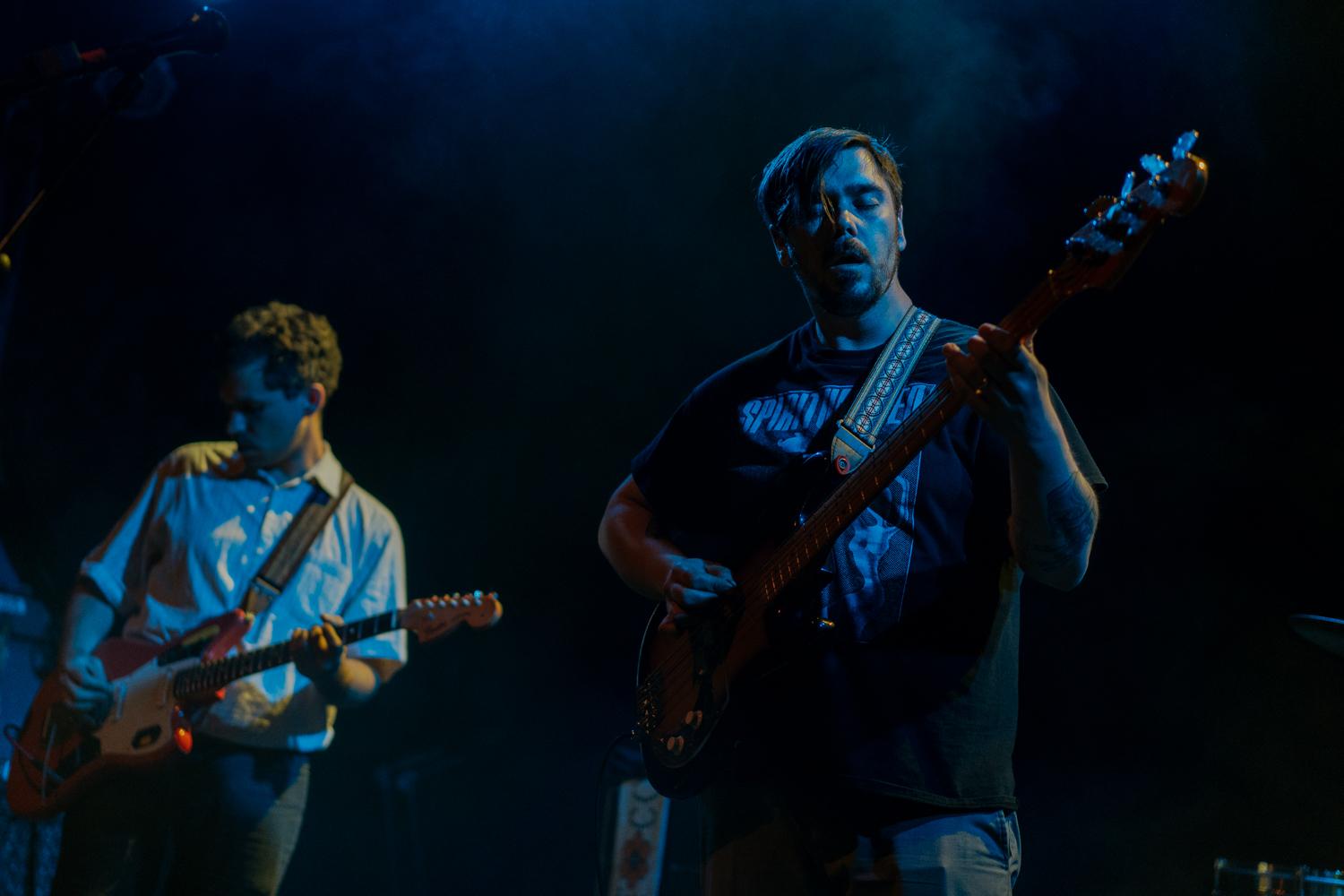 All jokes aside, Parquet Courts continues to redefine their brand of modern punk. Sunday night in Englewood, the band angsty-punk sound was more polished. The crew has experimented with more instruments, like true punk rocker Andrew Savage alternating between electric guitars and the omnichord — an odd keyless synthesizer — for songs like "Before the Water Gets Too High," from the new record. Although it looked hard to hold, Savage managed to windmill strum it repeatedly.
On another new track called "Wide Awake" the band was more in sync than they usually are. That song, in particular, evoked the spirit of The Talking Heads. Brown gave a brief whistle solo that was like being back in high school gym class. "Total Football" and "Mardi Gras Beads" — which came out today — had the guys dancing to the rhythm of their own funky beats.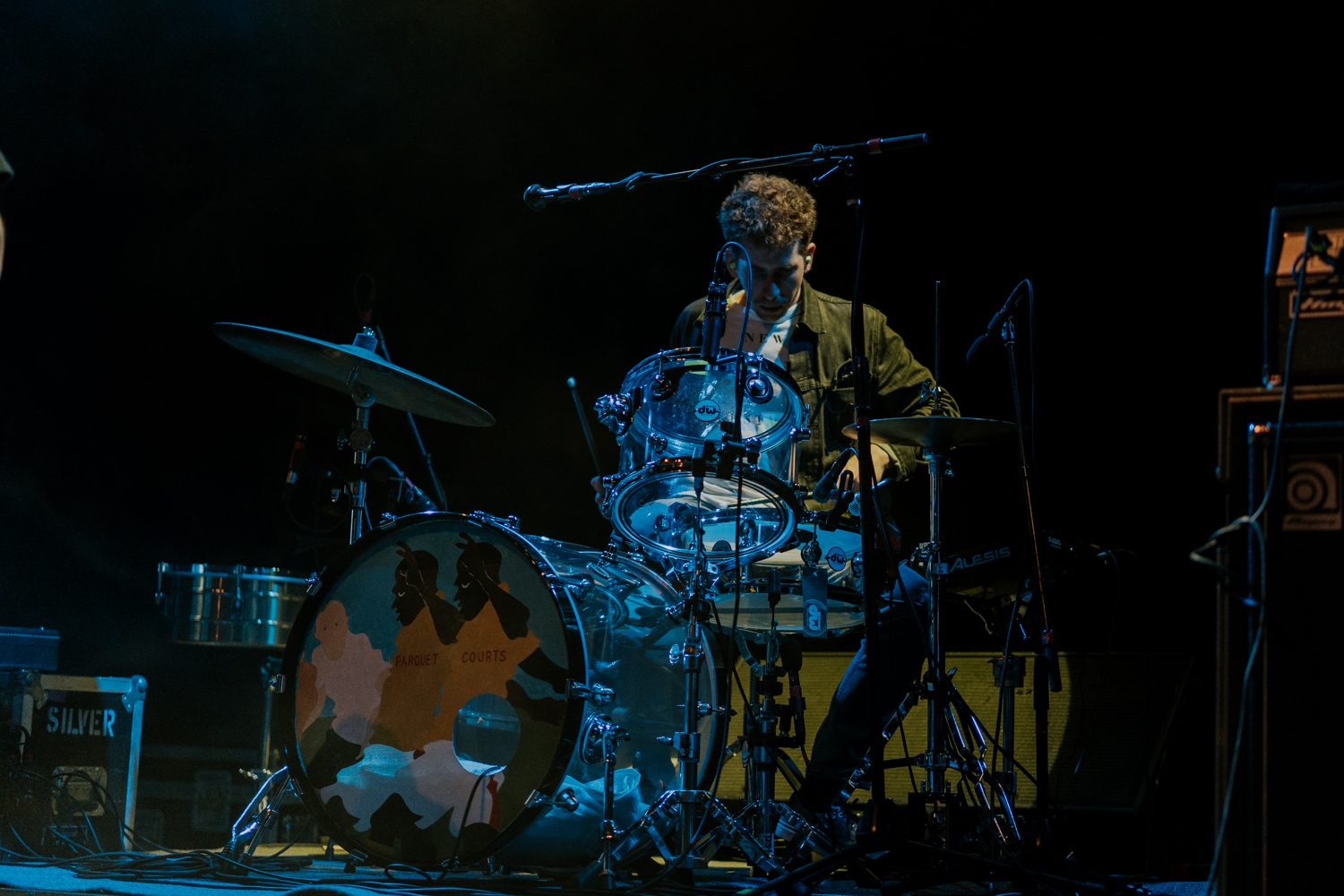 Much of the band's discography is not like that. The four-piece's ability to deconstruct their songs then piece them back together makes their interludes exciting to witness. They're exceptionally good at switching tempo mid-song to keep rhythms manic. With punk-rock attitude, Brown sang lead on "Dear Ramona," from 2014's Sunbathing Animal and alternated between major and minor guitar keys while Savage mirrored the melody in a way that a slight discordance was created. That's just one example of the band's intentionally unpolished sound they're known for.  
Savage acknowledged this midway through their set, calling out the audience for talking and staring at their phones during Denver's The Teeth of the Hydra set. He said it was "a shame." The Teeth of the Hydra, a local electronic partnership that's only about six-months-old, was personally added to the bill by Savage. Mark Mendoza admitted to 303 Magazine after the show that the type of music he played didn't really fit the bill. Mendoza played a synth program on his iPad while his counterpart David Dorr added texture with a Korg keyboard, maximizing on minimalism. It was accompanied by projections of the Denver Light Rail, which added a visual layer to the dreamy, atmospheric experience. Through production and musicality, Teeth of the Hydra proved themselves an experimental group to keep an ear out for.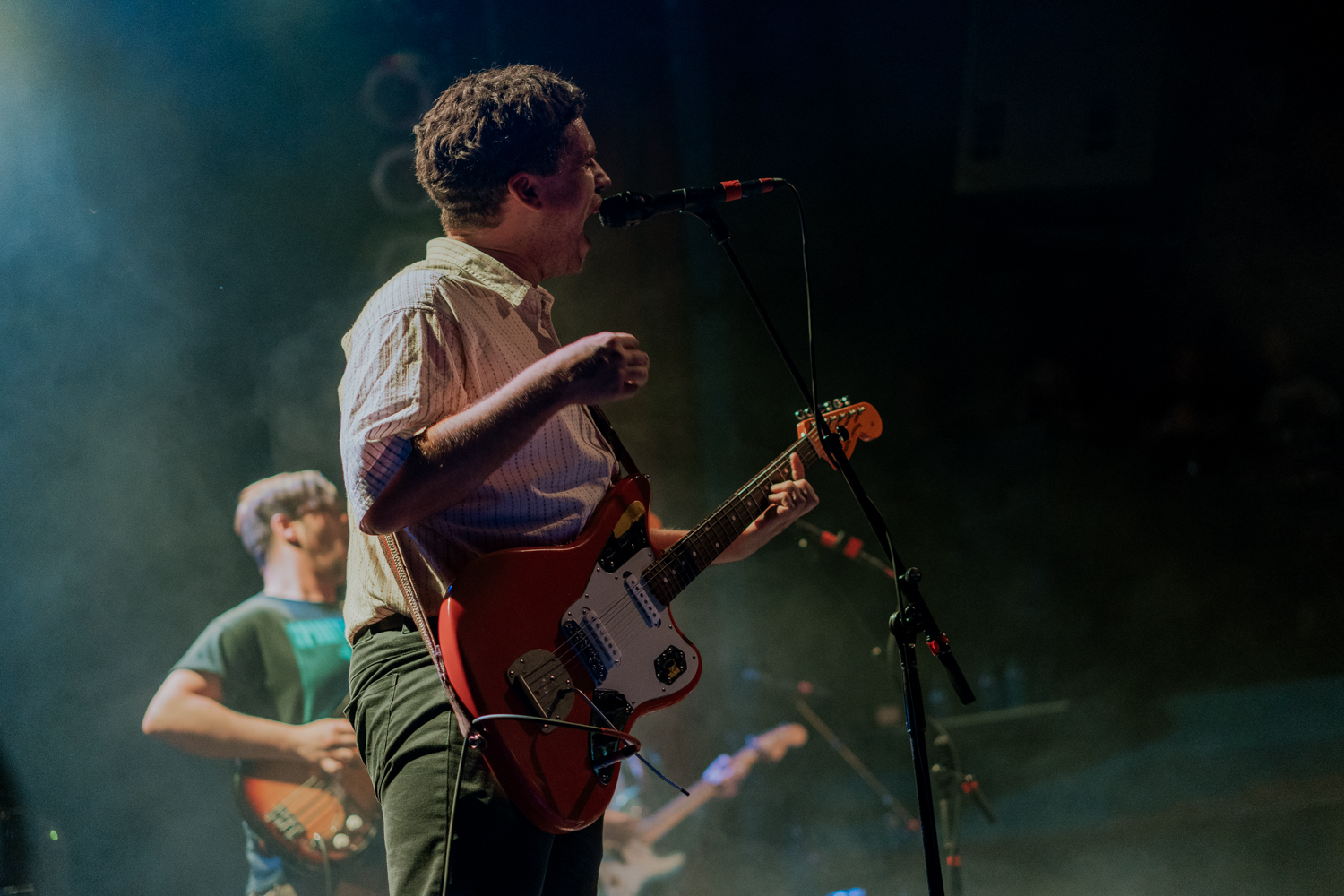 After the headliner bid their farewells, it became unclear whether Parquet Courts would step back out for an encore. Overhead lights turned on and people on the sides started to make their exit. A glint of light shone from stage right before the stage lights brightened and a stagehand came out. Many continued to wait.  A chant erupted and spread from the lower level of the Gothic. Then a stagehand started to dismantle the drum kit. That's when it was clear there would be no encore from Parquet Courts.
In the last six years, the post-punk band has gone from semi-underground festival stages to nearly 30-stop tours. Denver was one of the first cities Parquet Courts played and there's no doubt they will return again. Maybe the next time, they'll actually be some sort of Talking Heads of our generation — or the punk equivalent. Here's hoping they'll still be 'Stoned and Starving' — and that they play the encore.
All photography by Ryan Good.