303 Music Fest presented by LivWell Enlightened Health is May 17 at Church Nightclub. The event — 303 Magazine's local music showcase — will feature over 13 local musicians, a silent disco, a record release and much more. We've compiled nine reasons you can't miss the 2018 event below. Check it out and grab a ticket here before it's too late.
We're Releasing a Limited Edition Colorado Record
The idea for 303 Music Fest was born from the collaborative vinyl release between 303 Magazine and Vinyl Me, Please. The limited edition volume one will be on sale at 303 Music Fest before it reaches stores on Friday, May 18. Performing at 303 Music Fest is a slew of musicians featured on the record as well (Eldren, Jay Triiiple and Trev Rich for example). Likewise, there's a strong possibility that a live recording from 303 Music Fest could appear on volume two.
Support & Celebrate Local Music
Denver's music scene is burgeoning with an eclectic cast of characters all trying to make a name for themselves in this city. While Denver for many years was absent from the conversation of great music cities like Chicago and Los Angeles, that notion is quickly changing. This is by and large the result of the faces and sounds of the people that make this music scene as diverse as it is. At 303 Music Fest, you can guarantee we booked some of the brightest of what this great city has to offer in the hope that the event brings the city together in celebration of "our" sound.
There's a Once In a Lifetime Colorado SuperJam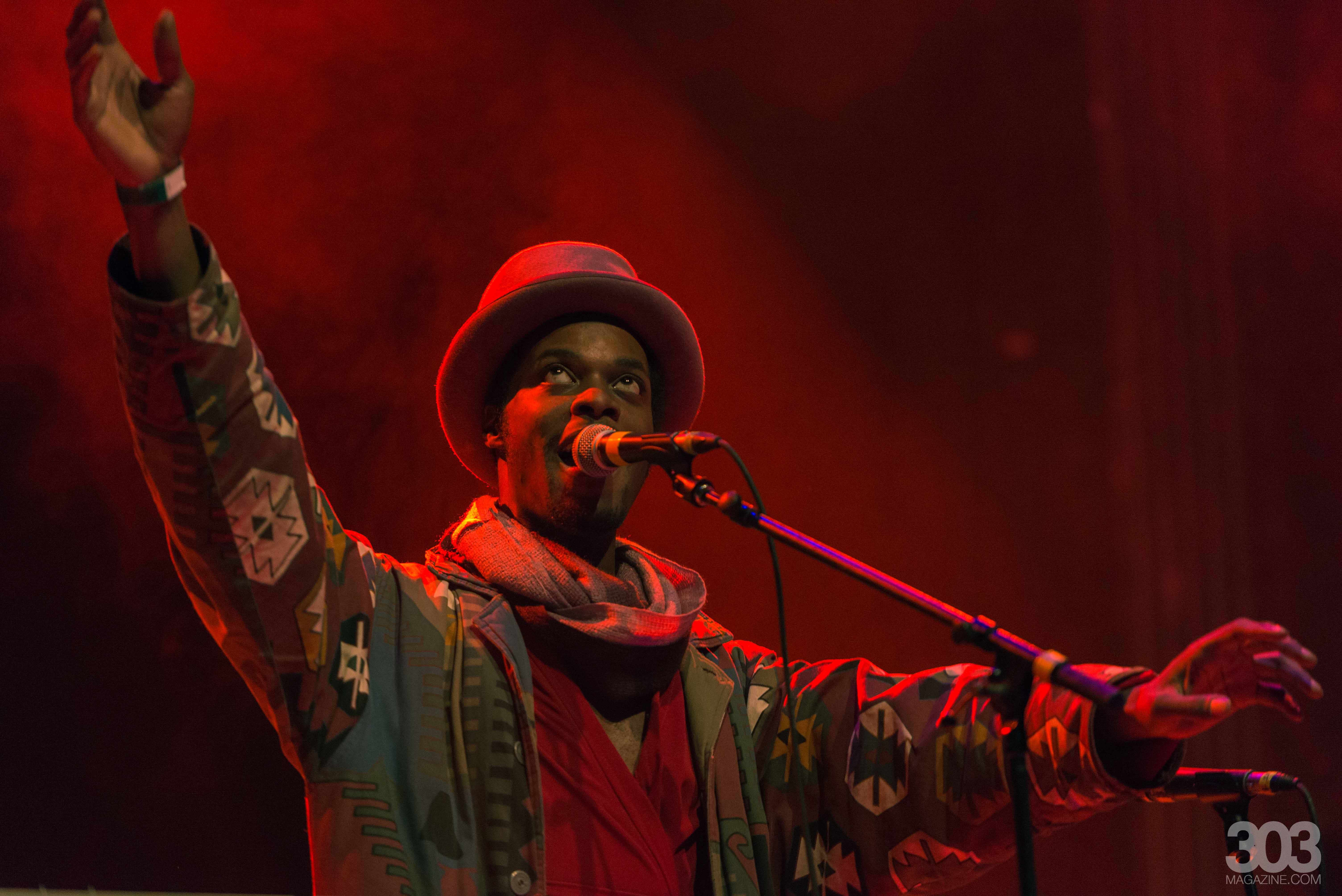 The idea behind a "SuperJam" is to create musical moments that cannot be relived. It's all about making a concert into an experience again, where expectations are left at the door and spontaneity and embrace of the unknown are key. We put our faith into one of Denver most omnipresent and connected musicians to lead the Super Jam — Wes Watkins of Rhe Other Black. For those who don't know, The Other Black itself was the birth of many spin-off bands like Retrofette, and Wes Watkins himself was spun from the now-famous Night Sweats. The Colorado SuperJam will be a great moment for Denver's music scene, bringing together different groups and sounds into one cohesive party. Especially now, when the world seems more divided than ever, the Colorado SuperJam will be the statement of singularity and togetherness, that we all so desperately deserve.
There Will Be Surprise Guests
Bouncing off the SuperJam, 303 Music Fest will be chalk full of surprise guests. As a Colorado-focused event, the aim is to bring the community together in the name of music. Whether the surprises are in the form of the SuperJam or random cameos 303 Music Fest will push toward putting unique collaborations in motion that you may never see again but won't want to miss.
Discover and Meet Local Musicians
As Denver seems to grow into a more transient city with each passing year, its one's duty in calling this great city home to embrace it fully. From the arts to the food and of course the beer, becoming apart of this city is getting to know it, and getting to know the musicians on the 303 Music Fest lineup is no different. We took the time to curate a lineup that reflects some of Denver's best and brightest talent, giving them a platform that allows them the greatest opportunity to reach new fans, and ideally new heights in their respective careers. With that said, the lineup offers something for everyone. From rock titans (Eldren and Citra) to funk and soul songsters (The Other Black and Ghost Tapes) and everything else in between, 303 Music Fest caters to your inner music junkie and the side of you who wants to get down for the sake of doing so. Be sure to swing by the meet-and-greet room to say hi to some of our favorite local musicians.
There's a SoundDown Silent Disco
Hosted by none other than SoundDown Party, 303 Music Fest will boast a silent disco like you've never experienced. With the likes of Bar Standard resident DJ and Lipgloss host Boyhollow, Souls In Action artist MILKY.WAV, one of Denver's finest DJ Simone Says and Impact who will be dropping a brand new album this month, 303 Music Fest's silent disco is stacked. If you're seeking a place to groove your way into the weekend, 303 Music Fest has you covered.
Ru Johnson is Hosting
Everyone's favorite host with the most, Ru Johnson, will be at none other than 303 Music Fest, injecting the main stage with her uncanny wit and personality. In her words, she'll be "high and funny," and with LivWell Enlightened Health as a sponsor, we'd expect nothing less.
 There Are 303 Award Winners Performing
303 Magazine wrapped up the 303 Awards a couple weeks ago at Denver Fashion Week, and 303 Music Fest will have a number of winners performing. If the lineup wasn't excellent enough, CITRA (winner of the best rock band and fan favorite new album), Ghost Tapes (winner of Best R&B Artist/Group) and Ray Reed (Best Hip-Hop Artist/Group) will all be having a victory lap performances at 303 Music Fest. And that doesn't even include the nominees and previous year's winners. With award winners and powerhouse up-and-comers, 303 Music Fest is a bang for your reason to get buck.
It's at Church Nightclub
This historic building — originally St. Mark's Episcopal Church — has been a Denver institution since 1889. Though the bones of the structure still make the venue feel like a sanctuary, it's been a popular nightclub since the '90s. The stained glass windows, the vaulted ceilings and the old wooden decor create a unique space to throw a dance party, especially with modern LED and theater lighting. 303 Music Fest will be transforming the space even more than it already is, giving festival-goers four rooms to explore. Each of these rooms offer a different taste in music — rock, hip-hop acts, electronic beats — as well as a place to meet-and-greet musicians. As one of the top-rated nightclubs in Denver (and one of the top 10 in the country, according to DJ Magazine) The Church is the perfect spot to worship local music. – Cori Anderson
Go here for record presale.
Go here for tickets to 303 Music Fest presented by LivWell Enlightened Health.
Go here for the Facebook event where we will keep you updated on release details, The Church party and more.