It's easy to let the beauty of spring slip away. The smell of budding trees and flowers is amazing, but it doesn't last forever. This spring, take advantage of the sunny Colorado weather and get out with your significant other. Between picnics, spring hikes and Rockies Games, the options for fun dates are endless. If you're not feeling creative, sit back, relax and read this list of some possible spring dates to check out with your sweetheart.
Go on an Art Walk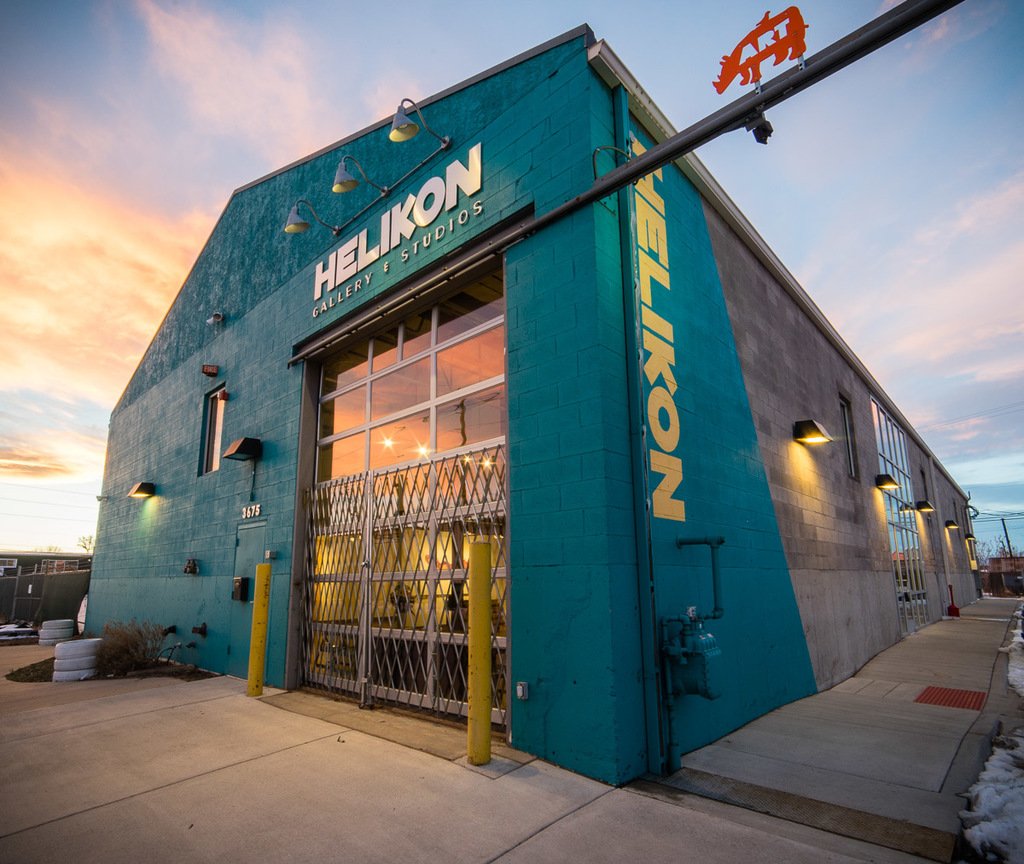 When: First Fridays of every month, 6 – 9 p.m.
Where: All seven art districts — RiNo, Santa Fe, Golden Triangle, Tennyson Street, Arts on Belmar, South Pearl and 40 West
The Lowdown: On the First Friday of every month, many galleries in Denver open their doors to the public. There are many events to attend on a date night, including art openings, live music and even sometime free cheese and wine. Standard hours are 6 – 9 p.m. but they vary depending on the place. 
Get the Most Out of One of Denver's Patios
Get friendly
Where:  The Populist, 3163 Larimer St., Denver
The Lowdown: The Populist emphasizes the idea of community. They have community tables outside surrounded by gorgeous green foliage and adorable hanging lights. This is where you want to go if you're looking for a friendly environment.
Enjoy your choice of outdoor seating
Where: Linger, 2030 W. 30th Ave., Denver
The Lowdown: Linger has a great view of Denver and a wide variety of seating. Their rooftop is really fun, but if you're feeling like sitting inside there are tons of windows to give you the feeling of being outside.
Get fancy
Where: Izakaya Den, 1487A S. Pearl St., Denver 
The Lowdown: This is a higher end restaurant, making it great for an anniversary. The overall ambiance is great and the restaurant is filled with modern decorations. Their patio will allow you the one-on-one time you need with your significant other.
Check out the views
Where: Avanti Food and Beverage, 3200 N. Pecos St., Denver
The Lowdown: Check out their covered seating where you can sit on a bench with cozy cushions in their lounge or head to the rooftop deck. There are plenty of seating options here and no matter where you sit you're going to get an incredible view of the city.
Go for a Bike Ride
Where: Cherry Creek Path
The Lowdown: The Cherry Creek Path travels from Downtown Denver and past the Cherry Creek Reservoir. It ends all the way in Castle Rock. This gives you 42 miles of a path to explore on a fun spring date. For a fun twist, rent a tandem bicycle for the day and really see how the partnership is working out.
Go for a Walk
For the laid-back
Where: Alamo Placita Park, E. 3rd Ave., Denver
The Lowdown: This park is filled with vibrant flowers every spring. A walk through this well-designed park will be romantic and a perfect way to enjoy the warm weather.
For the Dog-Friendly
Where: Stapleton Off-Leash Dog Park, 2002 Spruce St., Denver
The Lowdown: If you two are dog lovers, bring your dog to Stapleton Dog Park or one of the other dog parks in Denver. Then, maybe your dog can enjoy a "date" just like you.
Go for a Picnic
For the classic tastes
Where: Cheesman Park
The Lowdown: Located in central Denver, Cheesman Park has tons of open space to lay out a blanket and set up a romantic picnic. Grab some local food from the Farmers' Market (see below) and then head over to the park for a relaxing afternoon in the sun.
For the adventurous tastes
Where: Washington Park
The Lowdown: This beautiful park encompasses two lakes, two flower gardens and tons of open grass to set up a picnic. After eating, toss around a frisbee or simply explore the beauty within Wash Park.
Go to a Sporting Event
Where: Coors Field, 2001 Blake St, Denver
The Lowdown: It's baseball season! You can't call yourself a Denverite until you go to a Rockies Game. Whether you love baseball or not, the tickets are cheap and it's a fun date. Plus Coors Field is a cool stadium that every Coloradan needs to check out at some point. Have you sat in the purple row of seats?
Check out a Local Farmer's Market
Where: Cherry Creek
The Lowdown: Open May 5, the Cherry Creek Farmers' Market will feature tons of local goods. Even if you don't buy anything, looking at (and sampling) the products is always interesting.
Where: Union Station 
The Lowdown: Running May 12 to October 20 this year, the market at Union Station serves as a central Denver location to find local and fresh produce. Plus, you can stop by one of Union Station's bars after perusing for a drink. 
Eat at a Food Truck
Where: Hey PB & J
The Lowdown: Hey PB&J features a wide variety of grilled, gourmet peanut butter and jelly sandwiches. You can get a sweet, savory or spicy PB&J — like the Blackberry-Jalapeño or the Nutella Banana. This is definitely a unique food truck to check out on your date.
Where: Mile High City Sliders
The Lowdown: At Mile High City Sliders, you can pick your choice from their selection of cheeseburger, specialty or vegetarian sliders. With a motto like "anything slider size" you can rest easy knowing you won't have to make up your mind about which option to choose.
Go to an Outdoor Concert
Get on a party bus for:
Where: Red Rocks, 18300 W Alameda Pkwy, Morrison
The Lowdown: Red Rocks is a concert venue you definitely want to cross off your bucket list. As one of Colorado's most famous music venues, there are tons of shows coming up this spring for you to check out.
Stay close to home for
Where: Fiddler's Green, 6350 Greenwood Plaza Blvd, Englewood
The Lowdown: Cuddle up in the giant field of Fiddler's Green while watching one of many spring concerts. You can bring a blanket and sit or stand on the grass portion of the venue for the ultimate spring concert experience.
See music for free at
Where: The Levitt Pavilion, 1380 W. Florida Ave., Denver
The Lowdown:  Ok, so these shows start in June, but since they begin before the Summer Solstice, we figured it belonged on this list. The Levitt Pavilion believes in supporting their local artists, so this is your opportunity to see some Denver-based musicians play. Still, there will be concerts featuring regional, national and international acts.
Go on a Spring Hike
There are plenty of locations for spring hikes in the Front Range, but some of our top picks are below:
Sunset Loop at White Ranch Park: About 45 minutes from Denver, Sunset Loop is a two-mile trail. This trail is a loop and is moderate in difficulty. 
Mount Sanitas: Located in Boulder, this is a trail that can either be two miles or a little more than three (3.1 to be exact). It is also a loop, and it can range from easy to medium depending on what you're in the mood for. 
South Valley Park Trail: Located in Littleton, this trail covers two miles and is good for all skill levels. At South Valley Park, you can choose an out-and-back hike or a loop. 
Red Rocks Trail: A 5.8 mile trail in Boulder, Red Rocks trail is a moderate hike. It's also out-and-back.
Search for Spring Wildflowers
Just like with spring hikes, there are plenty of locations to search for spring wildflowers near Denver. But some that are tried and true are listed below:
Gem Lake: Located in Rocky Mountain National Park near Estes Park, Gem Lake is about three miles. It is an out-and-back type hike and is moderate. Keep your eyes peeled for the vibrant Blanket Flower. 
Chautauqua: This hike is in Boulder and is a little over a mile long. Good for all skill levels, Chautauqua is out-and-back. 
Big Bluestem Trail: About four and a half miles in length, Big Bluestem Trail is located in Boulder. Its style is loop and it is good for all skill levels. 
Deer Creek Canyon: Located in Littleton, this hike is 2.7 miles. It is easy in difficulty and is a loop style hike.
Go to a Drive-In Movie
Where: 88 Drive-In Theatre, 8780 Rosemary St., Commerce City
The Lowdown: Get ready to get really cozy at this adorable drive-in movie theater. This has the benefit of going out while staying intimate with your date. All you have to do is have a working FM in your car which they stream the audio onto. You have the option to sit in your car or in the trunk. If you have a truck, you can bring lawn chairs and set them up in the bed, but you must keep them out of the aisles. Whatever you do, be sure to bring a blanket to get cuddly with your date.
Now Showing: Sherlock Gnomes, A Quiet Place and Annihilation
Go Stargazing
If you haven't been stargazing in Colorado yet, go now and thank us later. Plus, with a date by your side, staring into the great night abyss might feel a little less overwhelming. We suggest holding hands or wrapping yourselves in one sleeping bag or blanket, for ultimate closeness. Here are a few ideas to get you started on your search:
Golden Gate Canyon State Park: Just a 45-minute drive from Denver, check out the insane views from Panoramic Point Scenic Overlook or Aspen Meadows.
Echo Lake: Located near Mt. Evans, this lake is tucked away with gorgeous, open views of the sky.
Berthoud Pass: This is located between Clear Creek Canyon to the upper valley of the Fraser River. The open sky makes for the perfect stargazing spot.
Visit the Botanic Gardens
Where: Denver Botanic Gardens on York Street, 1007 York St., Denver
The Lowdown: The York Street Botanic Gardens have plants from all over the world. Spring is the best time to soak in the blooming flowers, so what better place to admire them than the Botanic Gardens?
Where: Denver Botanic Gardens on Chatfield Farms, 8500 W. Deer Creek Canyon Rd., Littleton
The Lowdown: This is a plant refuge and working farm, located in southern Jefferson County along the banks of Deer Creek. If you want to see Botanic Gardens and are looking to make a trip out of it, this is your perfect date.
Go Stand-Up Paddleboarding (SUP)
Where: Sloan's Lake 
The Lowdown: Every other Saturday at 6:30 p.m., Sunset Paddle gives you the option to watch the sunset while stand-up paddleboarding (SUP). Bring your date to Sloan's Lake for a romantic date while watching as Denver's skyline lights up the lake and the sky.
Celebrate Cinco de Mayo
When: May 5-6
Where: Civic Center Park
The Lowdown: Enjoy live entertainment and food, drinks, a parade and a green chili cookoff at this free festival.
Check Out Local Vendors at TheBigWonderful
When: May 5-6 in Denver and 19-20 at Stanley Marketplace
Where: Denver and Aurora
The Lowdown: The BigWonderful brings together the best of Colorado. There will be a wide variety of local vending, food, beer and live music. There will also be yoga on Saturday and a dog park. Whatever way you decide to participate, this will be an awesome chance to get out and enjoy the spring weather with your date.
Editor's note: TheBigWonderful informed us there will not be beach volleyball this year. The entry has been updated accordingly. 
Visit a Vineyard
Where: Balistreri Vineyards, 7424, 1946 E. 66th Ave., Denver
The Lowdown: You can head to the winery for a wine tasting, wine tour or lunch any day of the week between 11 a.m. and 5 p.m. This is an amazing opportunity to sip some delicious wine and spend some time with your date while exploring the beauty of this Sicilian-inspired spot.
Where: Bonacquisti Winery, 2308, 4640 N. Pecos St., Denver
The Lowdown: At Bonacquisti Winery, a place for true wine lovers, you can try out regional and international wines. Every Friday they host Fridays Uncorked from 6:30 – 9:30 p.m. Fridays Uncorked is free admission with food and wine available for purchase. There is live music, making this a fun date and an awesome opportunity to try out delicious wine.