Escape rooms have become so popular that they are evolving with the demands and desires of the adventure-takers who try them. But one couple who owns the escape rooms at Themescape, Alan and Courtney Rushlow, have been ahead of the curve for over a year now. Even though their brick-and-mortar establishment in Broomfield only houses two escape rooms at the moment, their plans to create a new concept of escape rooms are already in motion. Using Alan's background and expertise in event production and stage design, they want to curate an experience where you must play the roles of characters in a "movie" while fully immersed in a movie-quality set. Think of it as a mission more than an escape.
Currently, Themescape offers "The Secret Catacombs" and "Sector X" — two very different escape rooms that are heavily decorated and interactive. This summer, "The Secret Catacombs" will be replaced with "The Shrine of the Golden Monkey." Some of the special attributes of the Rushlow's room designs include a focus on using technology and a variety of puzzles. In order to get the lowdown on the new, big concept and how it's starting near Denver, 303 Magazine spoke with Alan, who designs, builds and implements everything in the rooms at Themescape.
303 Magazine: Where did the idea come from to create an escape room?
Alan Rushlow: Bangkok, Thailand. We were there on tour, and Courtney was six-months pregnant. It was super hot, just so hot. We were looking for stuff to do indoors that wasn't nightclubbing. We found this indoor shopping center, but we couldn't shop because the smell of durian and things were really bad. We made it to the top and the entire upper floor was all escape rooms. There was a cage outside one of them, and they had us go over there and they handcuffed us inside of it. We got out in two minutes. And then I was like, 'take all my money.' We did all the escape rooms there. As we were walking out of the mall we said we should build one in Denver. When we came back to Denver we realized they had already been established, so our market was made for us. We wanted to do something above the norm, and that's where Themescape came from.
303: What makes Themescape different from other escape rooms?
AR: We like to say 'choose your adventure, escape your reality.' We are in the business of creating immersive technical environments. It's a prototype concept here. We will eventually sink a lot more money into bigger locations. The whole dream would be to almost emulate Universal Studios. You would go to the movies, but instead of 'riding' them, you'd be the cast, in the movie. Instead of going into a theater, you go into the facade of a barn or a spaceship and your story starts from there. We will have movie-quality sets. We are going for something more story-driven, which is something I think most escape rooms miss out on. A tiki torch and it's a Mayan Temple. They put in a palm tree and it's a tropical setting. We are creating a storyline that has a beginning, middle and end. The movie concept is our next thing for sure. We will take the escape element out of the room and focus on mission-based rooms instead.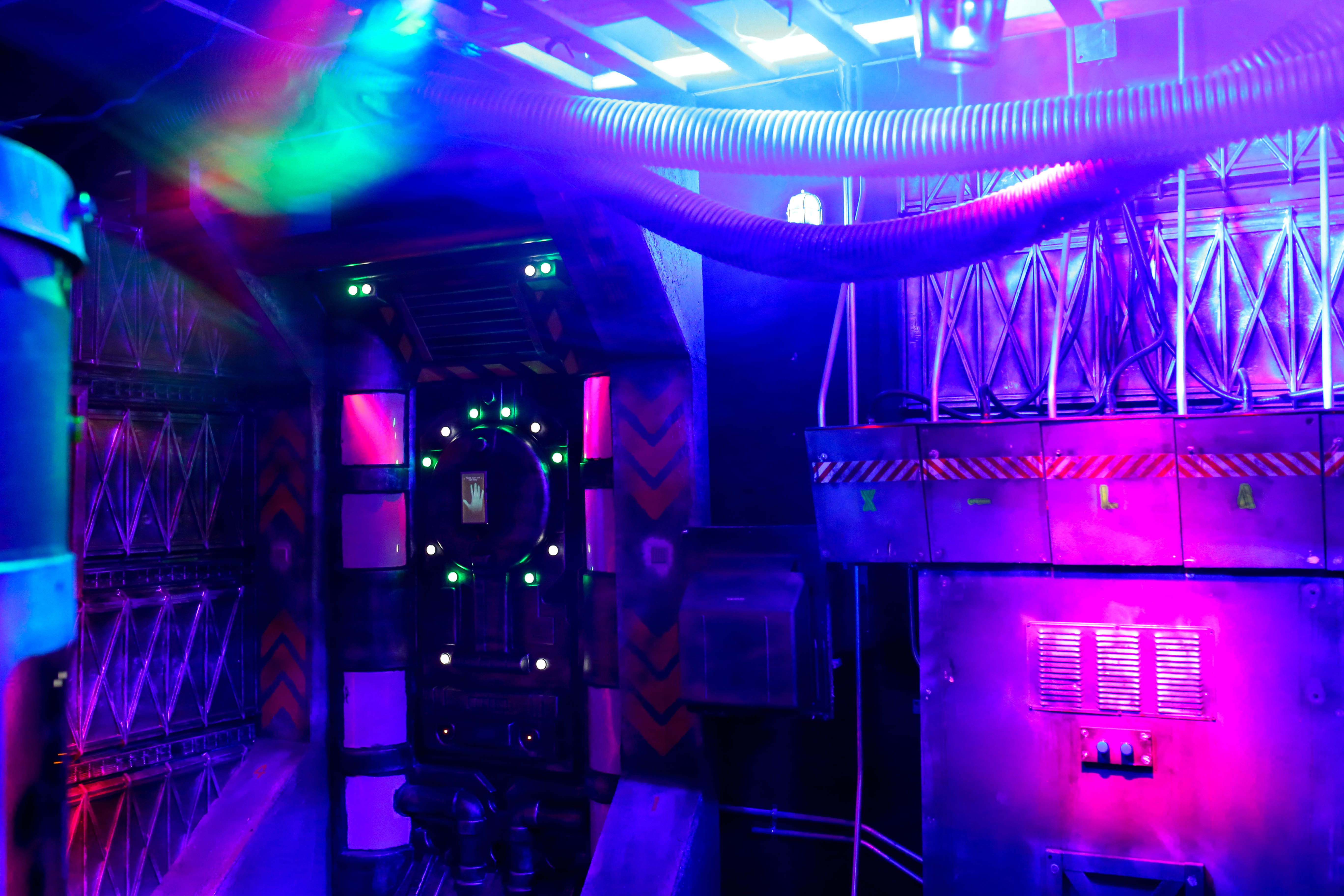 303: Tell me more about your background in set design and event production.
AR: I've been producing events all over the world for a while. My company Algorythym, we create all theming and production. Anything from 40-foot dragonflies to space towers. We also own an inflatable fabrication company. They're becoming wildly popular with performers because they are huge but are fairly easy to pack up and move around. I've produced pieces for David Guetta, Electric Daisy Carnival Tokyo, Life in Color, Coachella, Bonnaroo, Global Dance Festival and so many others. Making these experiences for people is something I truly enjoy.
This slideshow requires JavaScript.
303: How does your background influence how you create your escape rooms?
AR: For the escape rooms here, I build everything in my warehouse that I also use for set design. And then I shut down the room for a week and rip everything out and install it all. So we are only down for a week in between themes. I wire everything, code everything and build everything and my team here helps me install. The most difficult part of building escape rooms versus set designs has been building puzzles that can withstand the general public and their prying hands.
303: What's your favorite part of doing other escape rooms?
AR: Discovery. Even the bad escape rooms are fun. It's the mystery of it. For me now, the scenic side of escape rooms are what I judge it on. But I have puzzle-envy all the time. I get in some rooms and I think 'that is so smart, that is brilliant!' I see some innovative puzzles with beautiful engineering and that's what I want to incorporate more into my rooms. Themescape has the immersive, scenic thing down but we are in the process of making our puzzle play a lot better.
SPONSORED CONTENT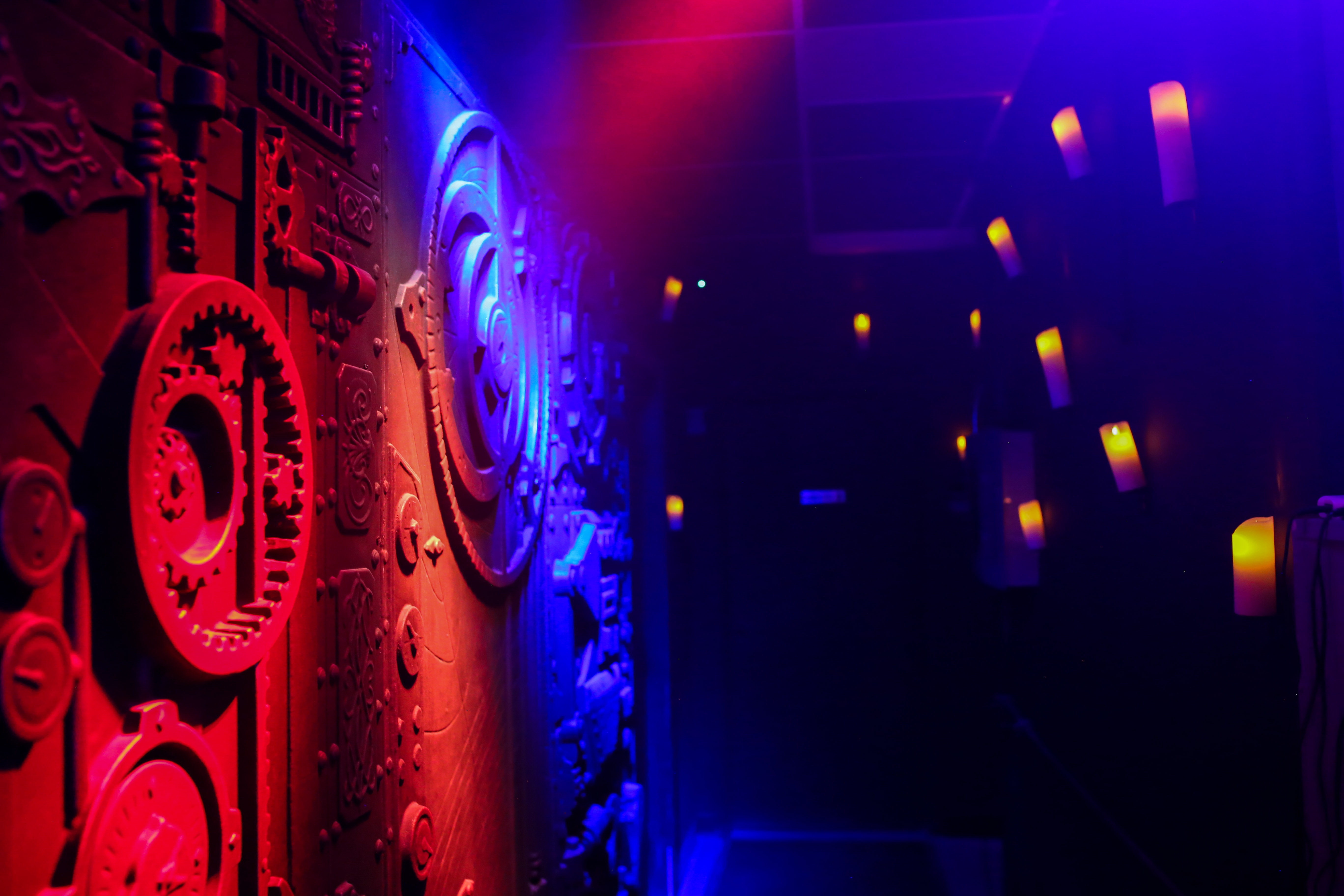 All photography by Danielle Webster unless otherwise noted.