Emma and Grace, located on 3353 Larimer Street, is home to any bride looking for a gown that is more than traditional.
The studio holds a collection of 17 designers that create the perfect wedding dress for the boho-chic individual. Emma and Grace pride themselves on providing designs that are less fundamental and more unique. Their goal is to keep the 'wedding gown look,' but have the dresses give off major indie vibes.
Just like their collection of bridal gowns, Emma and Grace's studio has a very bohemian kind of aura. As soon as you walk into the studio, you are welcomed with rustic wood flooring, calligraphy paintings on the walls and ornamental plants that decorate and make the studio come to life. Basically, their studio is everything you have on your 'Wedding Day' Pinterest board.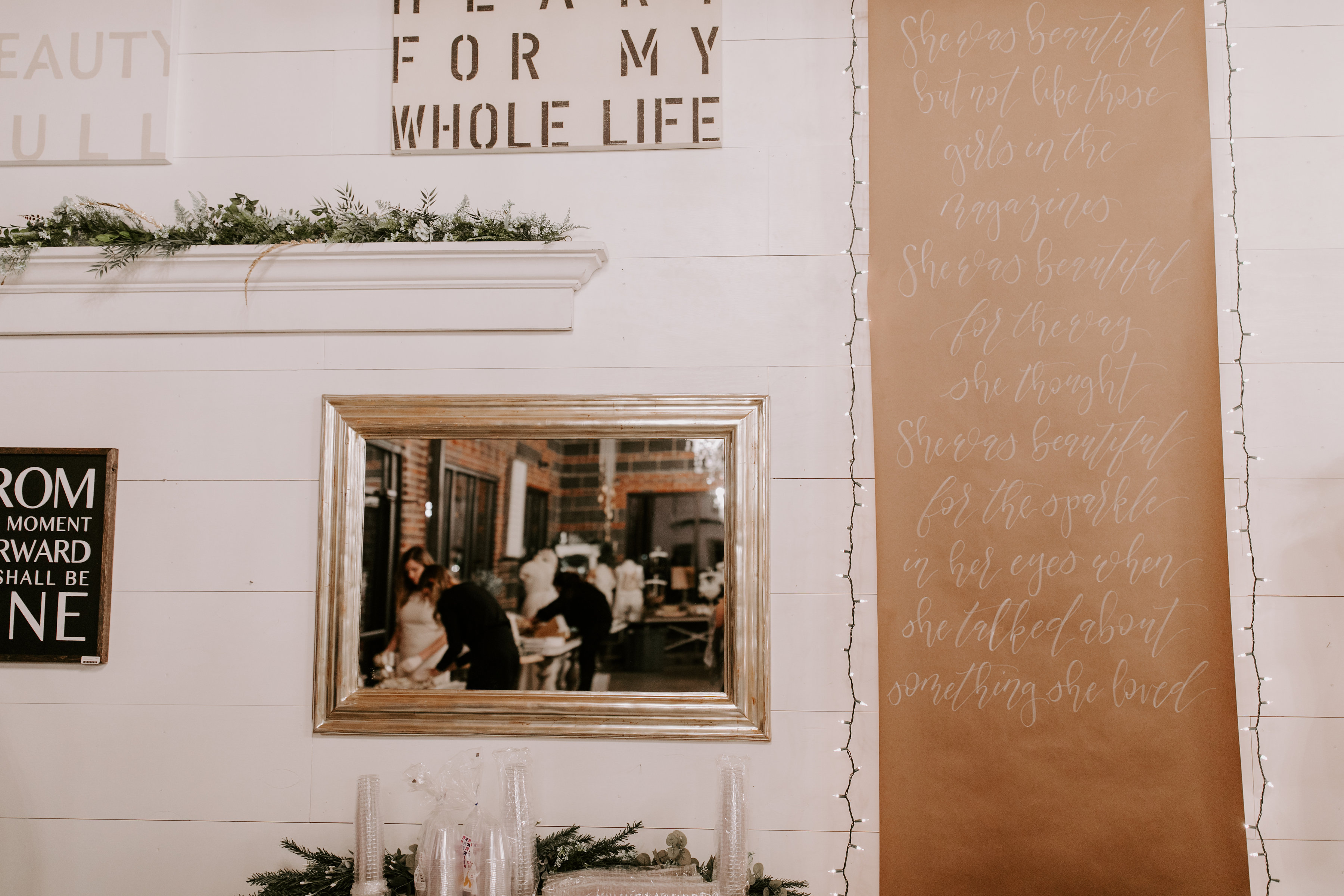 Recently, the studio put on a production to unveil their newest addition to their list of designers. Models walked down the aisle wearing Karen Willis Holmes' "Wild Hearts collection," as well as Emma and Grace's newest designer, Alyssa Kristin's latest collection.
During the show, they also showcased designs from designers such as Chantel Lauren, Bo & Luca, Daarlarna, and Pronovias, Rosa Clara as well as gowns from their own private label collection. The price point for their exclusive collection starts at $2,200, putting their most expensive gown at $5,000. The dollar signs for the Emma and Grace private collection depicts the style and quality of the gowns. This label is more classic. Many of the designs are simple but elegant, all the while being caught up on today's trends.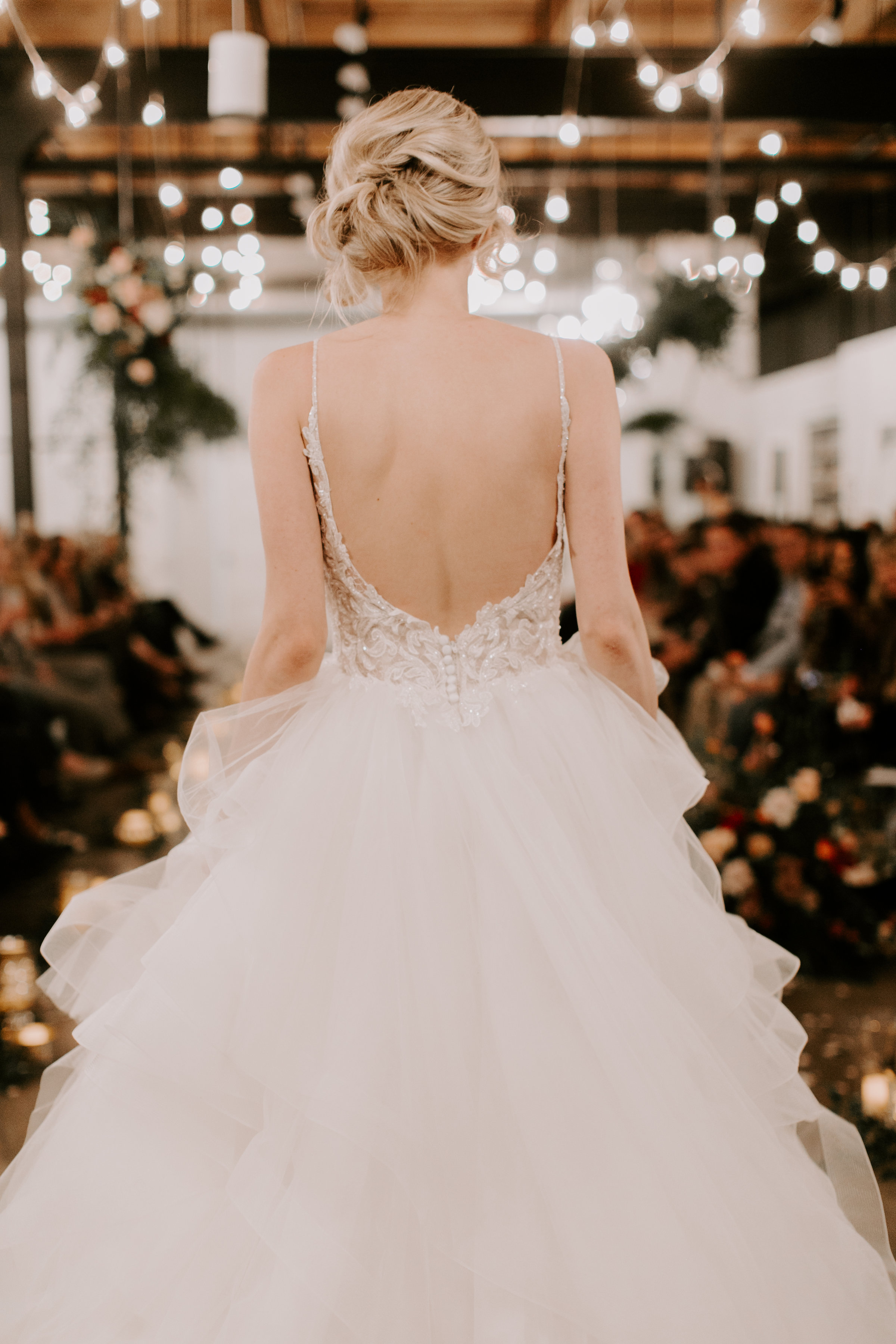 Not one gown is the same or hard to tell the difference between. Whether the gown is carefully detailed with a trimming of lace, has a long train or no train at all, each piece had a personality of its own. If a gown isn't 100 percent to your liking, the staff at Emma and Grace will be sure to work with you — even if that means having to customize the perfect gown.
This bridal studio is made for the Colorado girl to shop. It supplies a unique twist for that special wedding day with its millennial, indie yet fashionably chic designs. If you visit their website, you can see that they give you plenty of inspiration on how to wear their wedding gowns the Colorado girl way.
All photography by Jaicee Morgan Photography.