The next generation of fashion in Denver is evolving. With the change comes people who aren't only fearless, but are also challenging the everyday status of what is normal or acceptable. Kia Lopez  is a makeup artist who uses her journey every day with shock value looks to spread a message of acceptance and beauty. The power of our image proves the strength of our character and Lopez puts that testament in motion.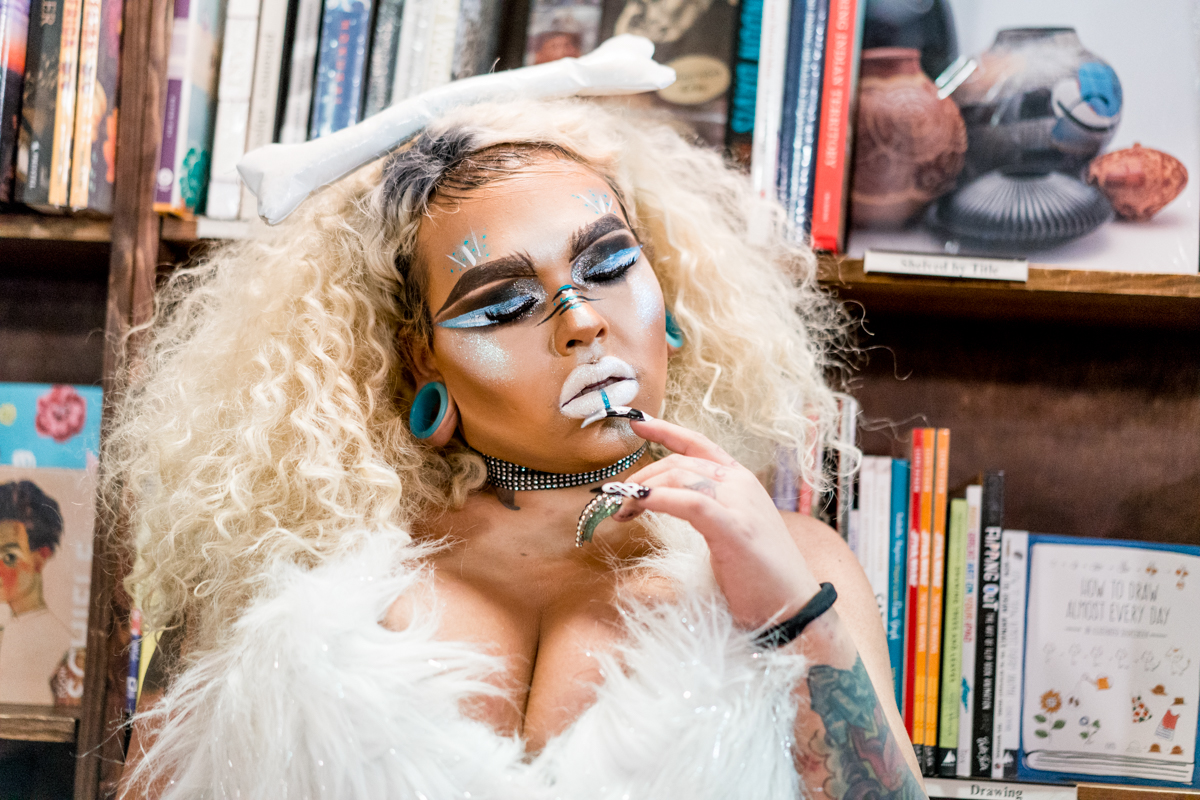 303: You're from Denver. Do you think the people moving here will have an influence on the fashion culture in the city?
Kia Lopez: I'm born and raised. I think we'll become less minimal. Denver, you know, it's a lot of hippies, workout, and basic clothes so hopefully more people coming will bring more fashion. At least I hope. But I still hate the traffic.
303: How has your style developed from your younger years?
KL: I always followed my heart. Whatever I felt looked good on me I took a risk and put it on. I mean its clothing it's not like a tattoo. Me being fearless helped me evolve my fashion. – I guess I achieved my goal by accepting my body. When I was younger I always tried to cover my body and now I'm not ashamed of being a plus size girl. I keep pushing the limits I keep trying new things.
303: So many beauty trends are in and out just as fast as it is in fashion. What are your beauty and fashion must-haves at all times?
KL: I could never get rid of eyelashes and colorful hair. As for fashion fur fur fur and fishnets. Honestly, I change so much so I would have to keep my cleavage. I know it's my body and not clothes, but I change and look so different all the time. It makes me feel sexy. I don't do it for men and that's why I love it.  I show it to me. I don't need the attention because I do it for my own attention.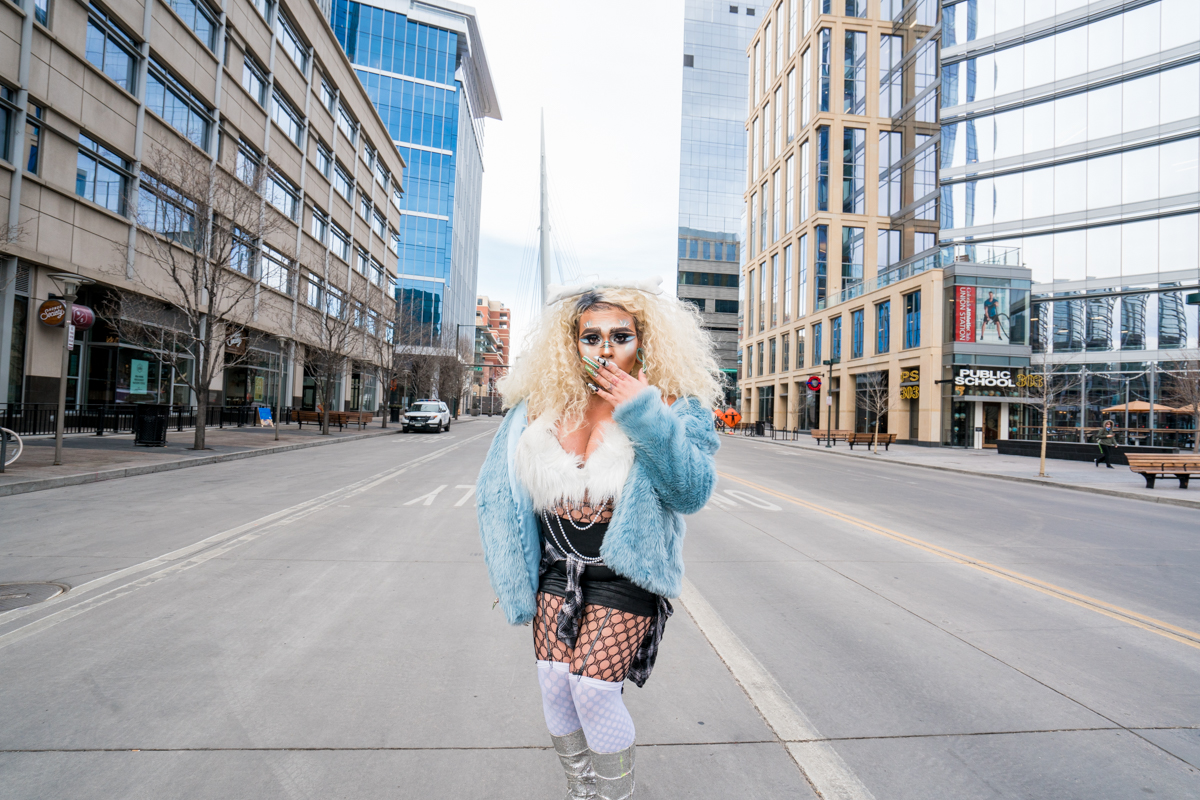 303: Has struggle ever presented itself to you while expressing your beauty?
KL: Definitely. I mean, I mainly get looks for showing my body off, my dramatic look and being over the top. People in Denver aren't used to it. I deal with catcalling and even guys trying to touch, but I'm feisty so I don't let those situations get far. You know, being trans is dangerous. It's hard to tell people I'm trans, they could say something positive or they might not.
303: How do see trans life evolving in Denver? 
KL: I've been transitioning for three in half years and about a year ago I have seen more trans people come out only recently. I think it's awesome to see people have the strength to come out. But When I first started my transition I knew no one who was trans or transitioning. I've seen more come out within this year & I think that's awesome.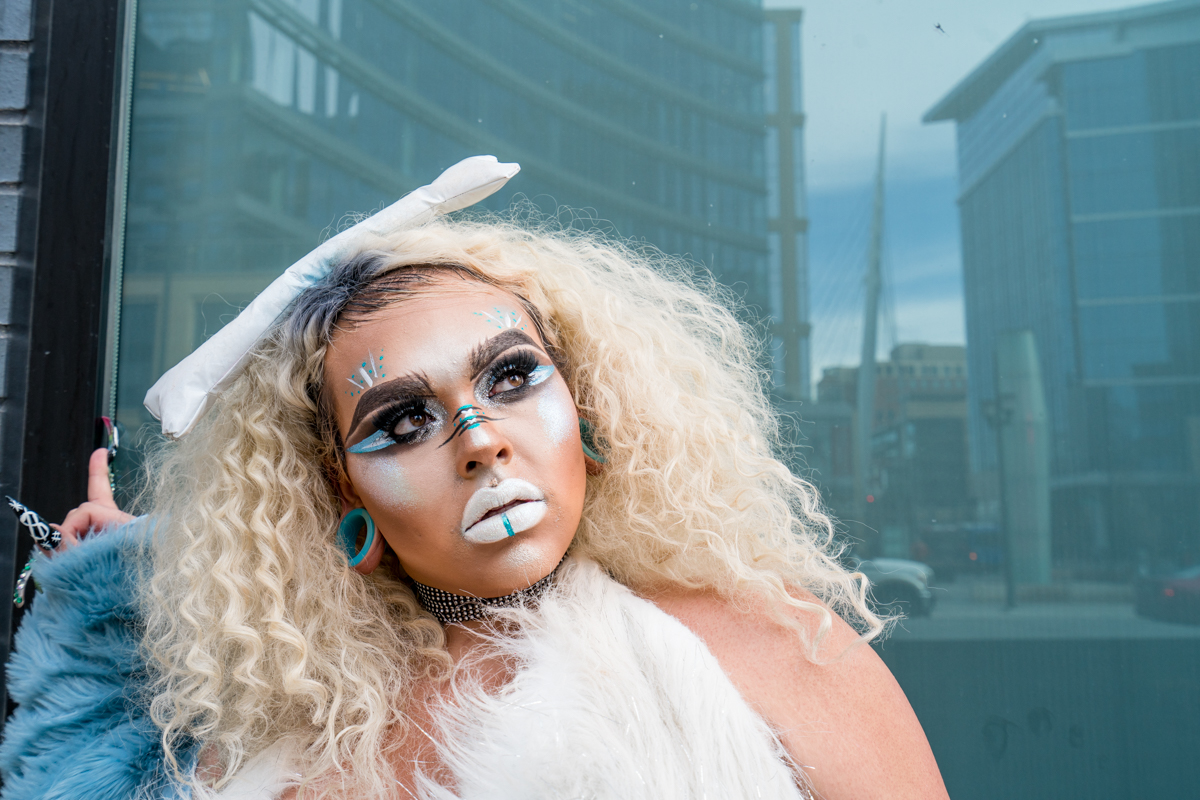 303: As a creative, who have you been most inspired by and why are you attracted to their influence?
KL: When I was younger Jeffery Star was one of the first people I saw doing something I liked. Seeing him do makeup on himself and taking a risk really influenced me. I don't look up to him now or who he has become, but back then I did. Really though, I don't have too many influencers. It's really all me. I'm my own character. I have gone through this transition on my own. My family didn't get it at first, but they came through. When I was 16 and 17 I still went by he and all the other male pronouns. I still had the boobs and hair, but I didn't understand. I didn't have anyone to look up to besides myself. I'm grateful for that because I love myself more now. At first, it was so hard liking me and trying new things is how I truly influence myself now. It's all about appreciating what I have and using it for my art. Makeup is my art, it's not just to look beautiful and that's why everything I do is so extreme.
303: Besides yourself, who is your biggest supporter? 
KL: My biggest support is my mom. She has been here for me. She's always had my back, forever. At first, she didn't understand my transition but once she realized this was who I was she supported me ever since. She helps me feel beautiful, comfortable with who I am.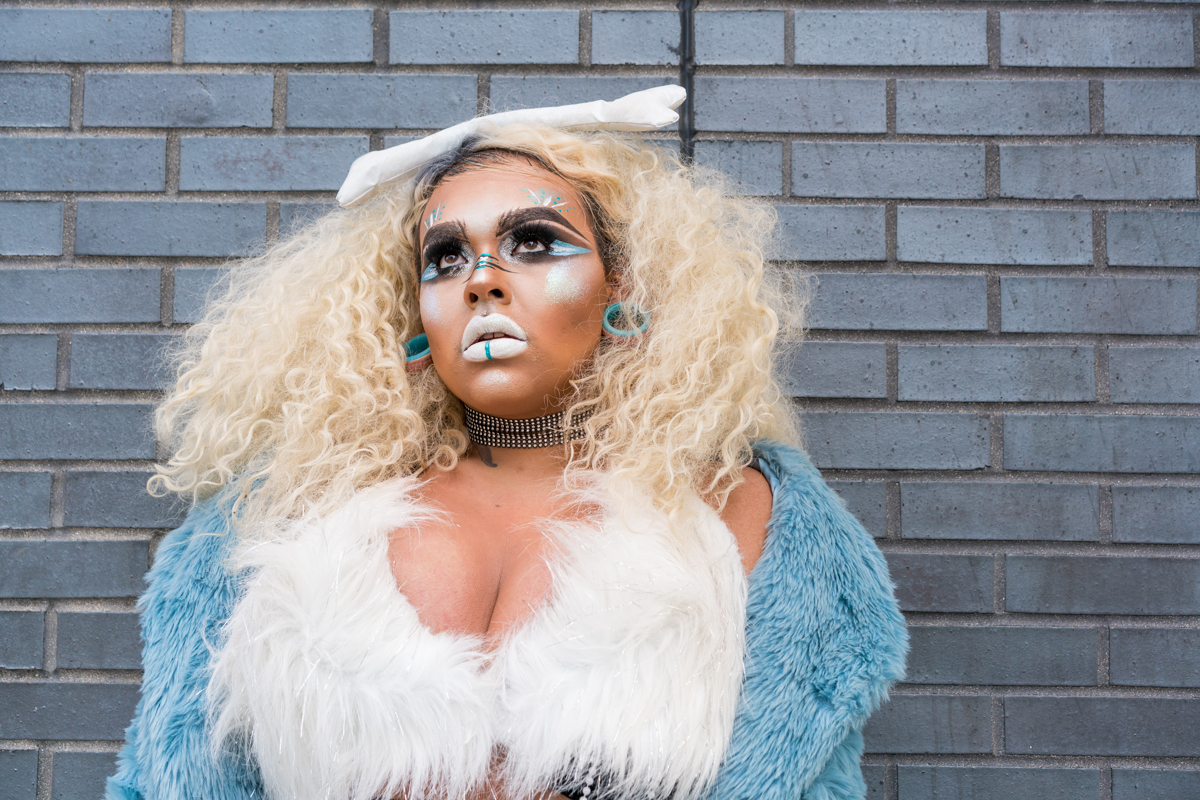 303: What impact do you want to have in Denver or even in the world through the way you present yourself?
KL: To have more people be open-minded. There are not just two types of people in this world. There are thousands. I feel like Denver is a copy. Copy of a copy. Everyone is doing the same thing. I want to show people that its good to branch out by showing everyone something they're not used to.
303: To anyone who is transitioning right now, what would you want them to know
KL: I would tell them to never stop staying true to who they are because you only have one life. The people who matter won't care who you are, and the haters are your motivators baby.
All Photography By Meg O'Neill