For over a decade, the Canadian indie rockers Arcade Fire have been delivering epic live performances to decorate their highly anticipated releases, and the "Everything Now Tour" is no different. Each member plays several instruments, creating a chaotic celebration on stage for their dire fans. When the nine-piece traveling band comes to Denver, they will be smack in the middle of the scene, surrounded by the audience.
Core member Butler chatted with 303 Magazine about the elaborate setup and how he plans to keep up his get down with all the calamity on stage with him.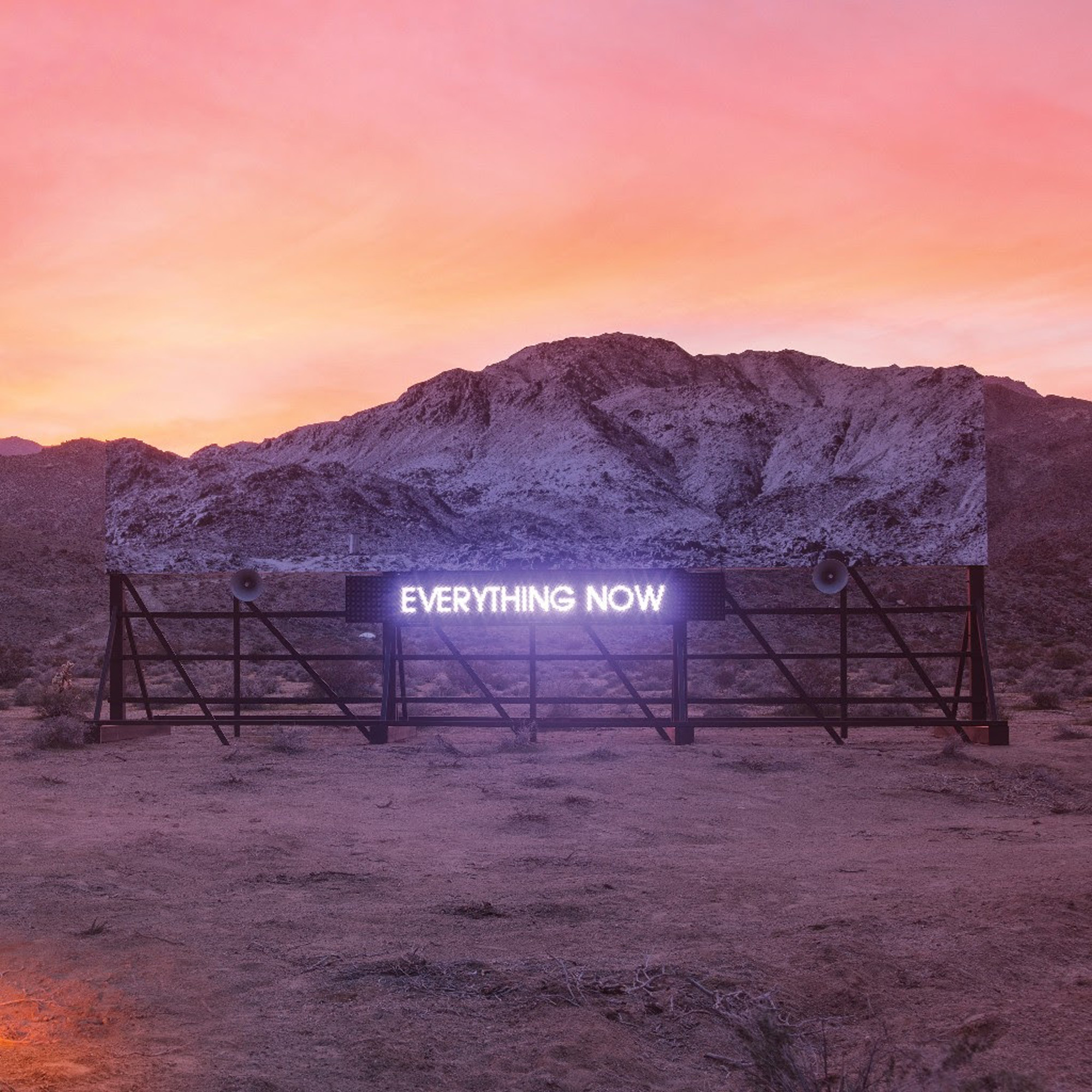 303 Magazine: Thank you so much for chatting with us, we are sure you are busy. Where in the world might a rockstar like you be today?
William Butler: I am in Edmonton.
303: Arcade Fire is known for their live performances and your 2017 tour is a huge one. What is different about this tour?
WB: The show is in the round, in the middle of the arena with people all around. It is something between boxing ring and a Blade Runner advertisement. We did it to be a challenge for us and to keep us fresh. We are three weeks in now and there is really no hiding. Which is a good thing, because it makes you perform another way.
303: What will be special about your Denver stop?
WB: Nothing specific, except that we are excited to be in Denver.
303: How do you maintain your life of travel to places like Denver, which are so far away from your home?
WB: My grandparents lived in Utah, so I am used to Western time. We vacationed in Colorado a few times so it feels very comfortable. We have a day off the day before and we are going to wander in the mountainside before coming into the city. It should be refreshing.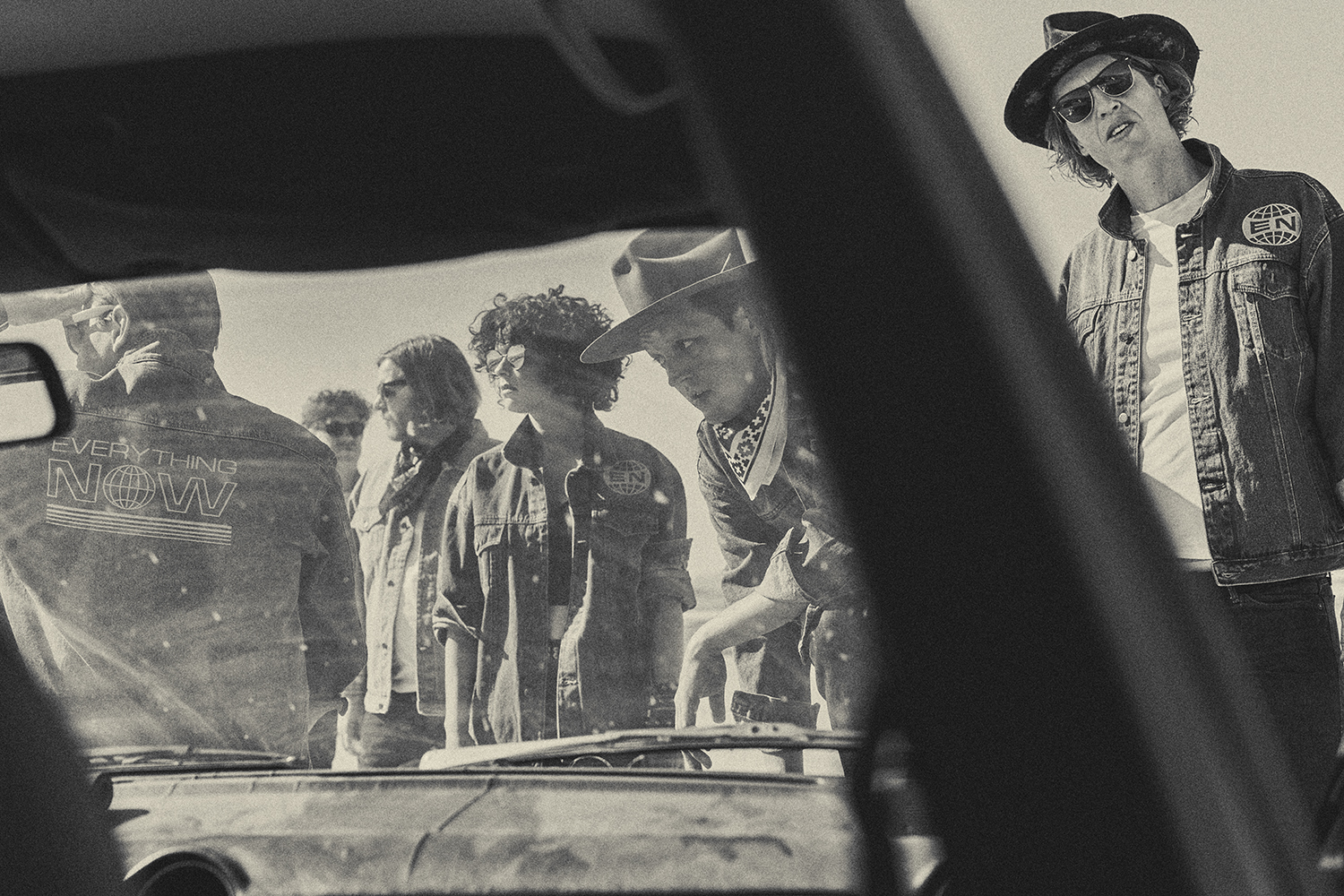 303: How do you maintain practicing and such while on the road?
WB: We don't really have to practice. We do try to add songs and relearn old ones. Especially after a few weeks into the tour when you're feeling really comfortable and confident, you think, "oh, we should be playing this song," or, "what would be like if we play the song this way?" You start to mix it up in a fun way.
303: You have mastered so many instruments in your career. How do you decide which instruments come to which shows?
WB: We basically bring everything. The stage looks like a used instrument shop. We also have a really amazing technical crew. We have a keyboard tech who has been with us for about a decade. We have a really great team behind us helping us make things happen, which is nice.
303: How have you decided which will come to Denver?
WB: Yeah! I think we are in 10 trucks. You literally have to bring everything. Every single thing in the arena. Every screen, the stage, the speakers. You travel with it all.
303: Do you bring everything just in case you change your mind or do you bring everything because you utilize all of your instruments in any given setlist?
WB: We're using everything all the time. And there are also nine of us up there. We do not bring our studio gear, you can kinda make due without that. Since the beginning, we've always just had a giant pile of stuff on stage and have just jumped around it. We don't know how to do it any other way.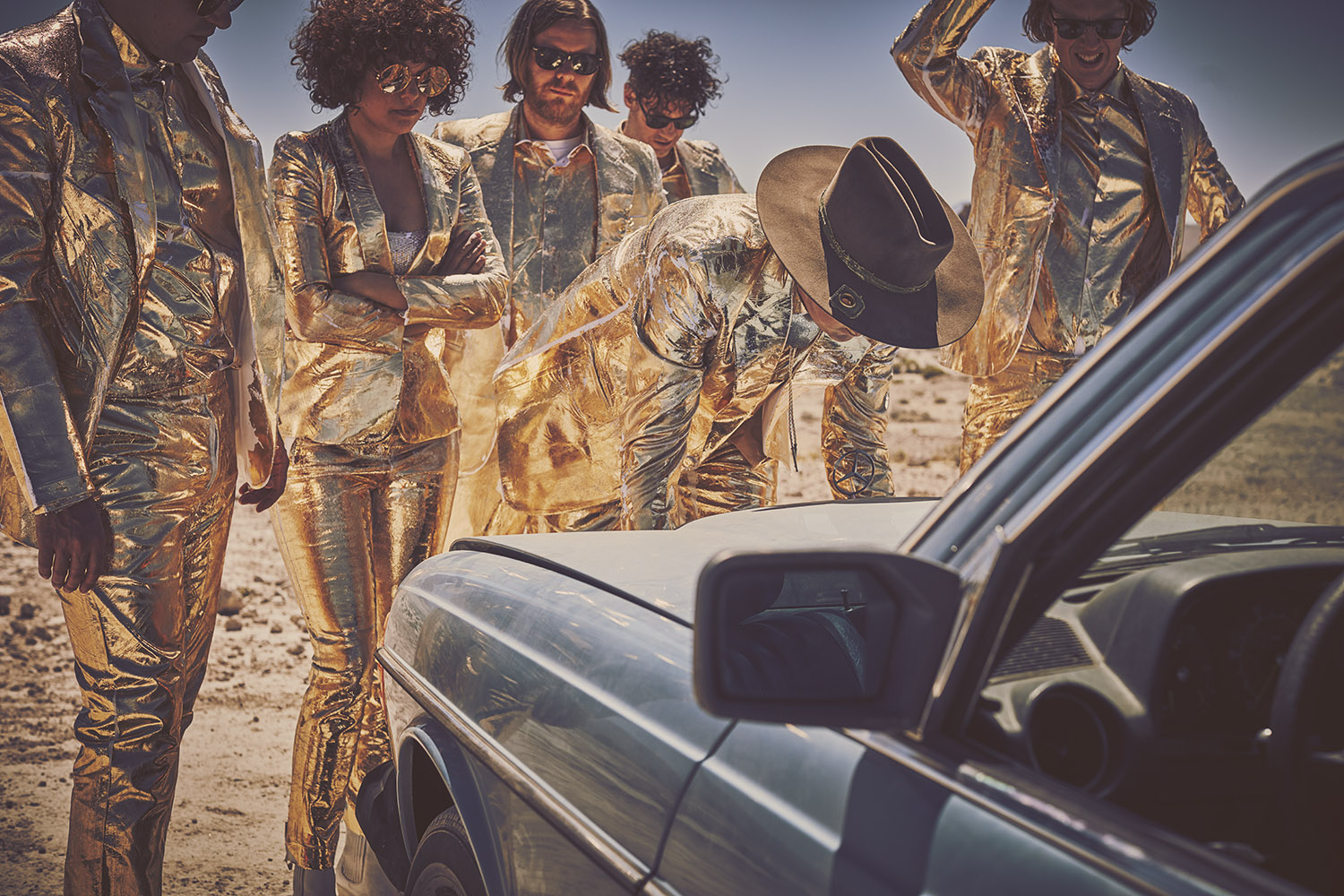 303: Individually, you are known for some sporadic antics during performances. How do you think Denver will inspire your movements?
WB: It is such a fun physical space to perform in, and it's so fresh still. It's been very playful thus far. It gets crowded but it's better to be crowded. It is better to interact with your bandmates than to be alone in an icy cylinder by yourself [laughs].
303: Do the moves just come to you?
WB: It's pretty in the moment, but we'll see.
303: What would you say to 303 Magazine readers about your Denver performance?
WB: I am genuinely impressed with how it looks. I am trying not to be boastful about it, but people walking into the room are definitely going to be like, "What the heck? What is that thing?" It's really cool. Get there early. We're going to have Bomba Estereo.