This Halloween, Meow Wolf is sponsoring Itchy-O's third annual Hallowmass at Summit Music Hall. Itchy-O, a Denver-based percussion-electronic performance band, coins themselves "a throbbing 50-piece band of masked chaos." This year's performance will be their third Hallowmass event. "This year's Hallowmass will offer new elements and present a new twist, especially for fans who've followed the group over the years. The group is excited to perform for their hometown after returning from a U.S. tour which supported their new album, From the Overflowing," said Travis Volz, publicist for Itchy-O.
READ — Why Meow Wolf is Worth the Hype (and the 6 Hour Drive)

Itchy-O performed at Meow Wolf, the art collective in Santa Fe, New Mexico, in March of this year, instantly forming a connection with the contemporary art powerhouse. "Itchy-O produces incredible shows that are transformative for audiences," said Vince Kadlubek, CEO of Meow Wolf. "We love their work and are proud to support artistry that is challenging, ambitious, unique, and dope."
"We love Meow Wolf and everything they do for the arts community," said Volz. "When they approached us about being a sponsor, it just made sense." Hallowmass will also provide Meow Wolf with a platform to show their new video, said Volz.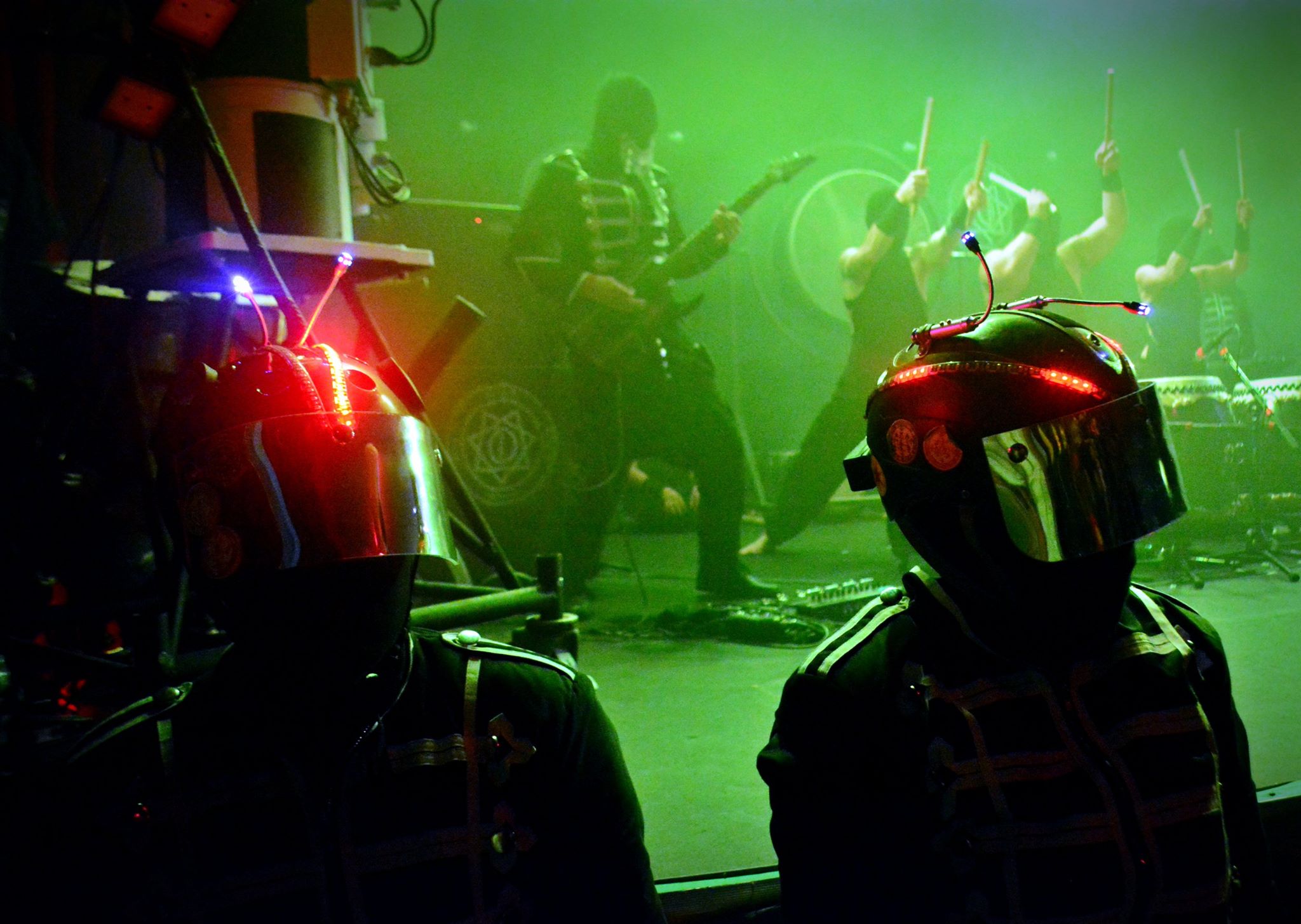 Differing from years' past, attendees are encouraged to bring a memento to burn in a ceremonial event (location and time TBD). "Itchy-O has played a number of ceremonial events, including Dark Mofo in Tasmania and Goat Farm in Atlanta, Georgia, but it was the All Soul's Celebration in Tucson, Arizona which made a huge impression on the group and inspired the Hallowmass idea a few years ago — an all-inclusive event where anyone can come pay their respects to people, animals, and other things of the past which have touched their lives." Fans are encouraged to purchase tickets early as last year's show sold-out. you can find more information here.