On June 28, 2013, lightning struck lands near the small town of Yarnell, Arizona, erupting them into flames and igniting a wildfire. On June 30, the fire had quickly spread and the Granite Mountain Hotshots — a group of elite firefighters trained to fight out-of-control wildfires — battled what is now recorded as one of the deadliest wildfires in US history. Of the 20 hotshots that battled the fire, only one survived.
Four years later, the story of these men and their fight with the Yarnell Hill Fire has been made into a feature film. Starring Josh Brolin, Miles Teller, Jeff Bridges, James Badge Dale, Taylor Kitsch and Jennifer Connelly, Only the Brave will make its nationwide debut on October 20. But on October 11, there will be a special screening of the movie right here in Denver. And while the screening is private, there will be a public red carpet with appearances from Brolin, Teller, Connelly and Badge.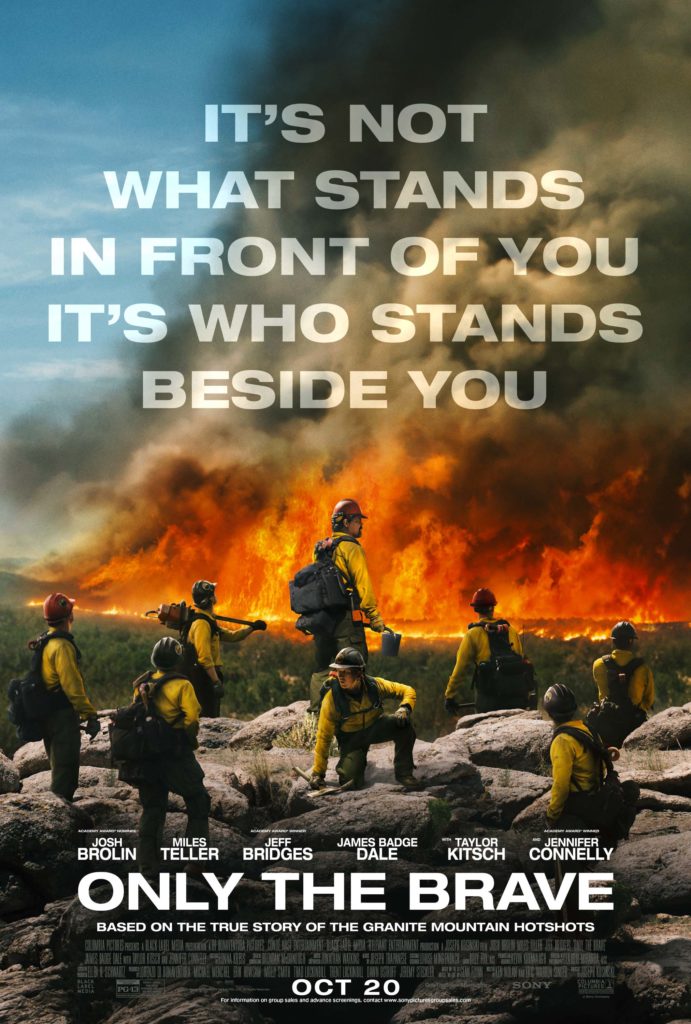 In addition to members of the cast, the only surviving Hotshot, Brendan McDonough, will be at the private screening at the UA Colorado Center. The film's Denver screening is intended to honor local first responders and will have an attendance made up largely of Colorado firefighters, EMTs and police officers. The cast will also be doing a special introduction to the screening for the audience.
Local first responders are an integral part of the Colorado community and Denver was chosen as one of the premiere locations because of how strong that community is here in Colorado. From battling our own state wildfires to helping with disaster relief — even traveling to Houston for Hurricane Harvey relief and aid — the women and men that make up our fire departments, EMTs and police departments are vital. September 27, was officially declared "First Responder Appreciation Day" in Colorado after a bill was signed and passed by the Senate to "recognize and honor all first responders who put their lives on the line daily to serve and protect the people of Colorado." Colorado joins 27 other states, including Arizona, in honoring the service of the first responders on September 27.
Only the Brave will premiere nationwide on October 20. More information on the film and the story of the Granite Mountain Hotshots can be found here.