The show held at Red Rocks on June 9 was the entrance to summer. Co-headliners Nahko and Medicine for the People and Boombox shuttered in the season, with Ramona and The Hip Abduction performing as well. After The Hip Abduction opened up, twilight was settling nicely as Nahko Bear and his band strutted out onto the stage and he kicked it off with a prayer from his uncle where the crowd was instructed to put their right hand over their heart and their left hand on the neighbor next to them. It created a positive space and even if you aren't religious, it rooted us back to the earth, to the strong space held within the ancient Rocks. The song "All Can Be Done" from their album Hoka came forth — and this album was released on this very day last year.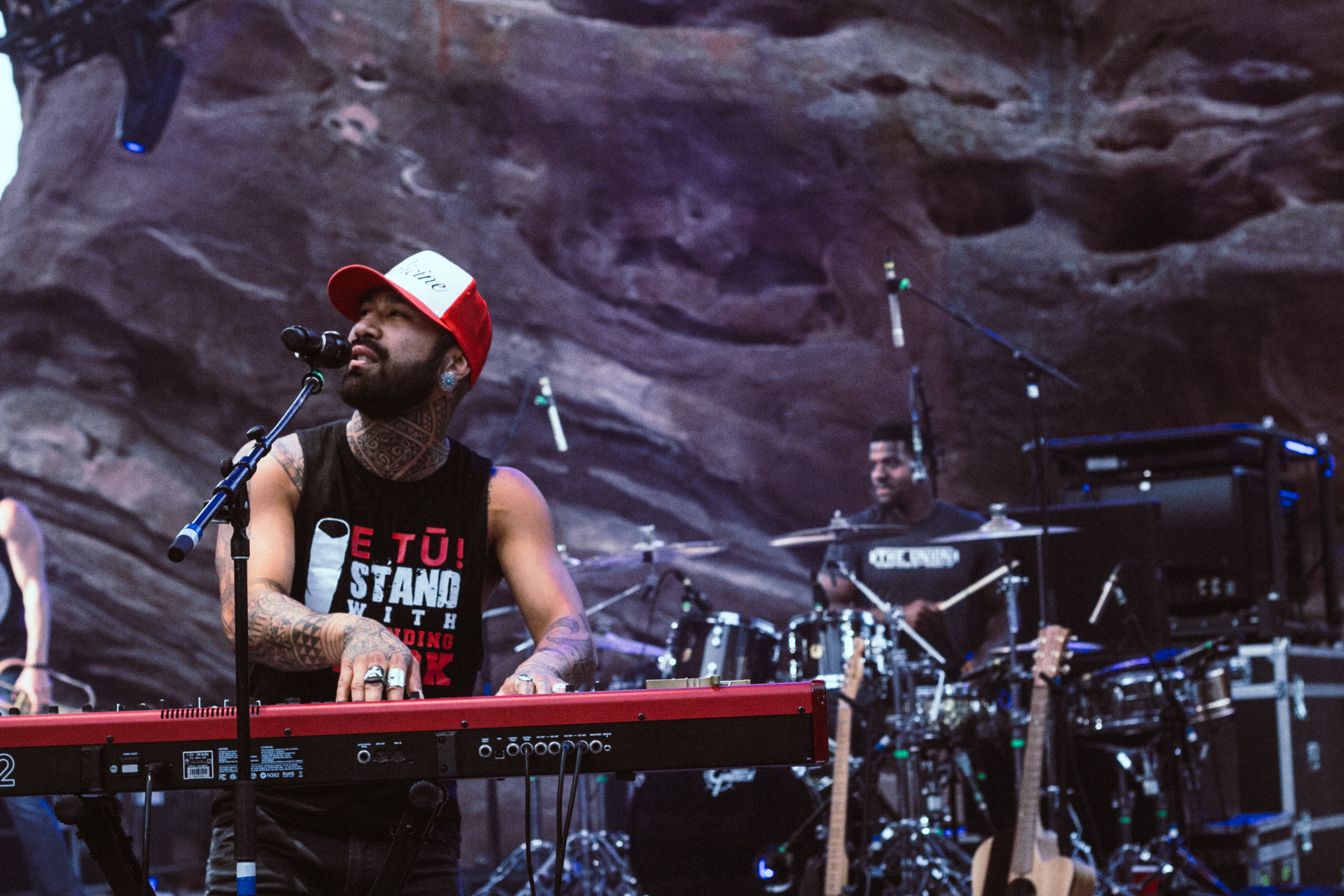 The band is unique in their sound because they mix gospel influences with reggae vibes and spoken word, or as the band calls it "thump-hop." It's eclectic as lead singer Nahko's background — he descends from the Apache/Mohawk tribe but his parents have Puerto Rican and Filipino ancestry. Perhaps this influence of different cultures has fostered his approach to creating music. If you listen to his lyrics, this is easily foreseeable.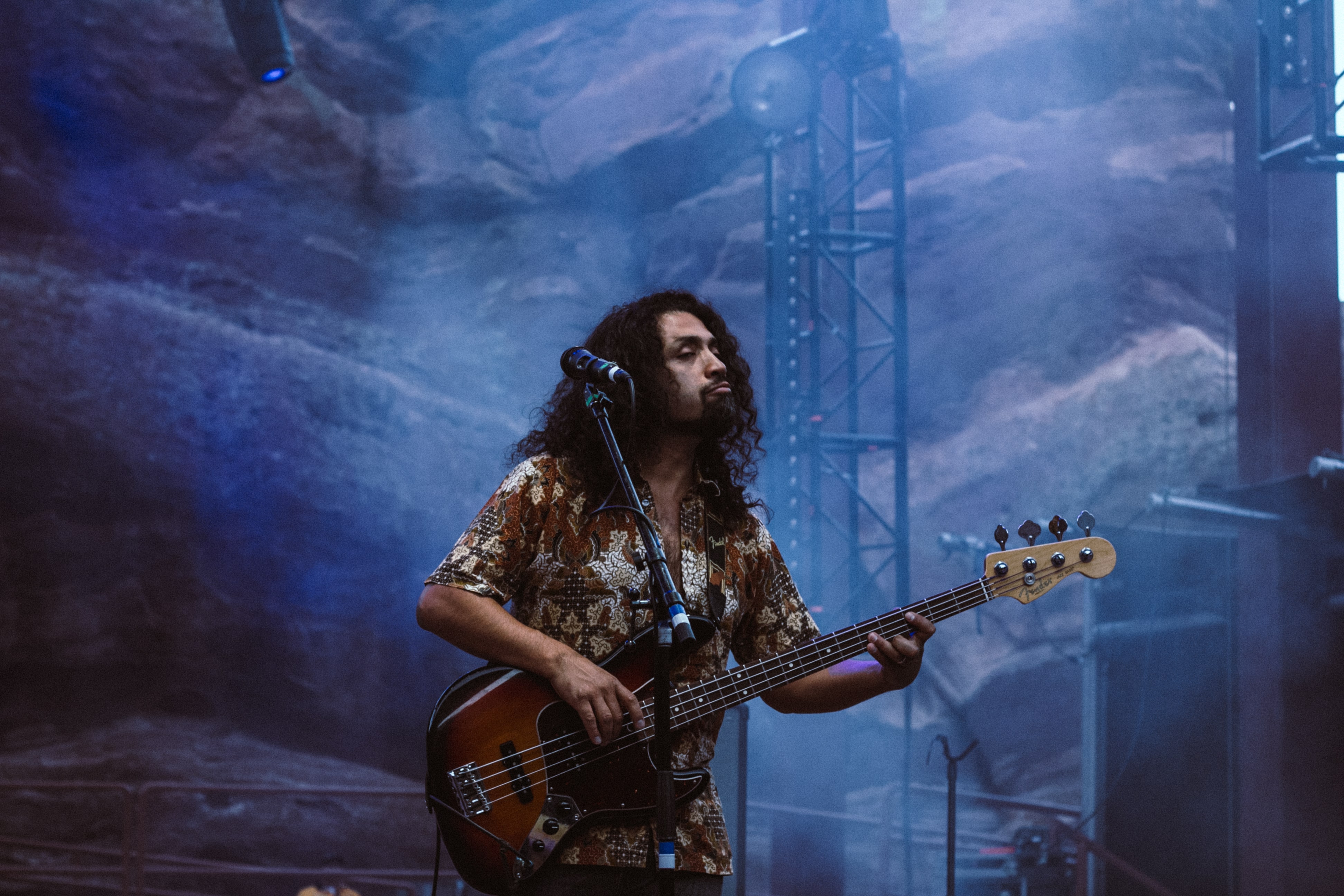 A deeper bass line was ushered in with the song "San Quentin." It had hints of jazz and beep-bop with the trumpet blaring soulfully in the background. Trumpet player Max Ribner was dressed in flared jeans and would slide and dance around the stage as if his music was calling forth all the jazz legends before him. "Make a Change" came next and Nahko's rapping skills showed no signs of slowing down. "I need a change, it's evident / A transformation imminent / A chance for my soul's intelligence to redefine lines of indifference," he spit and reminded me why I admire his music project. A lot of the music in the industry is dripping with negative images but all of his lyrics revolve around projecting positivity. We listen to songs on the radio not thinking of the words that flow through and his spoken word reminds us that music does make an impact — it's up to the artist of what kind of legacy they want to leave.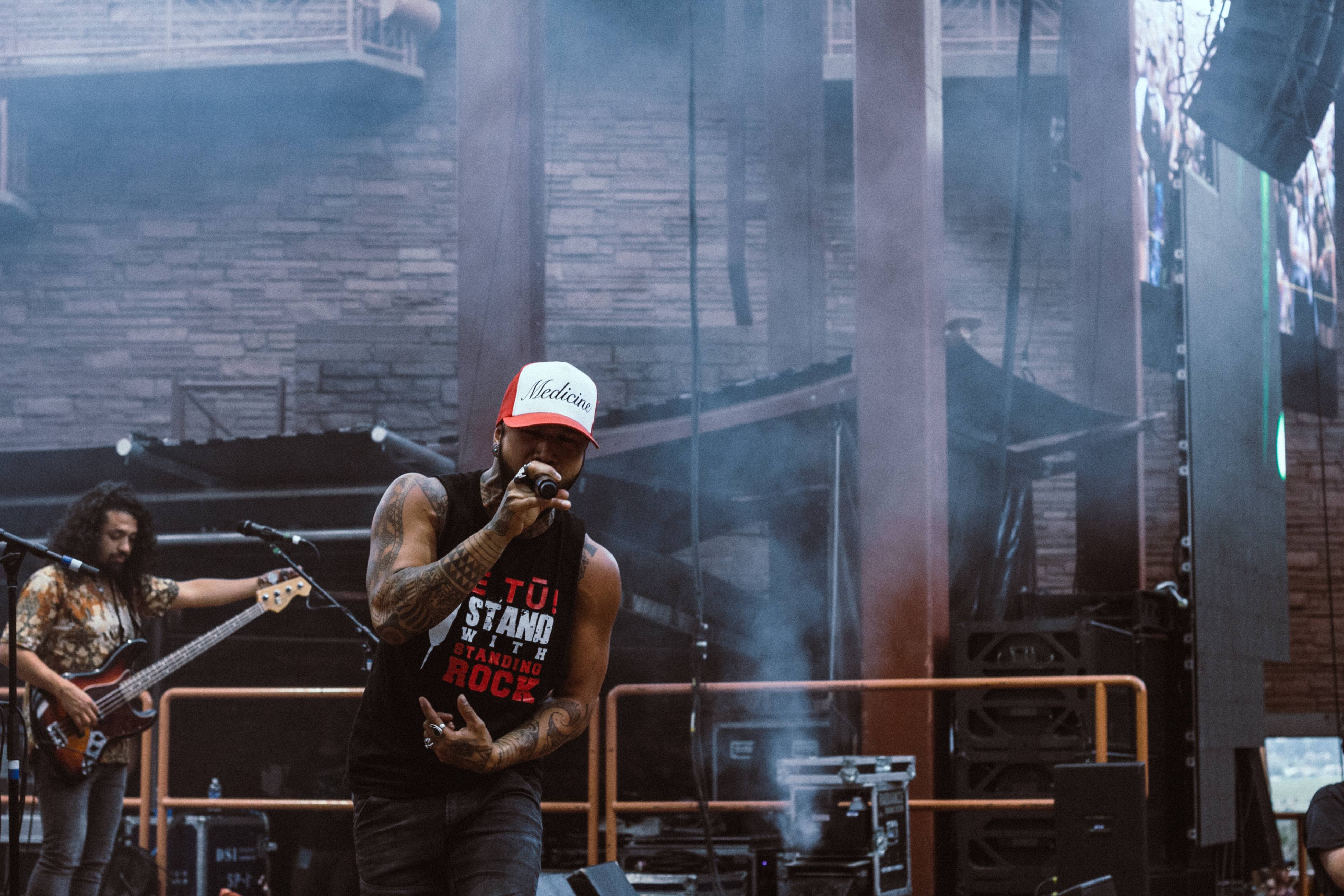 The band played a beautiful rendition of "Budding Trees" and all the hippies and humans in the crowd swayed back and forth with one another. Then, when the popular song "Aloha Ke Akua" floated out of the speakers, traditional Native American dancers came onto the stage. The potent lyrics and Nahko's vibrant inflections created a memory for everyone they won't soon forget. Even when I listen to this song on my Spotify, it gives me the chills. Hearing it inside Red Rocks created a space for absolute freedom from one's mind to get lost in the dream-like melodies.
This slideshow requires JavaScript.
The entire set was about two hours long and halfway through, Nahko took the stage to himself. "I wanna take a moment to play a song by myself about traveling, my bass player and I went to Chile and explored and visited some tribes and played music — and music is a great way to weave us together in times of chaos," he stated into the microphone.
He played "Dear Brother" with the violinist Tim Snider completely whisping the crowd into a trance. It provided a great transition into the song as it dipped into heavier rock with drummer Justin Chittams backing steadily. They brought a guest rapper and I  am thoroughly angry with myself for not catching his name for he stated ripping truths of the injustice that is currently happening in America. Nahko added in spoken word with black and white photographs of Native Americans protesting the Dakota Access Pipeline. Violent scenes of police tear-gassing citizens in the water splashed onto the screen. Police beating protestors who were sitting down. Police arresting citizens for standing. Workers tearing into the sacred earth. Native Americans protecting their lands. One day, our grandchildren will read about Standing Rock in history books. We will have to look into ourselves to understand what side of history we stood on.
The words in Nahko and Medicine For the People serve as a healing tool. Inside the walls of Red Rocks, this truth was felt. The band played several more songs, including "Build A Bridge" and "Wash Away," and with an epic instrumental set, they walked off. Even though there was one more headliner, a good amount of the crowd got up to leave. And I did find it a little bit curious that the electronic and instrumental duo of Boombox was paired with this strong ethnic band. My soul felt fed already by the music given and I understood why some people left. Boombox has a more entrancing, seductive pull to them and I'm going to say this now, they certainly attract a weirder vibe.
This slideshow requires JavaScript.
The band was noticeably missing member Russ Randolph as he separated ways earlier this year. But Zion Godchaux and DJ Harry powered on, giving funky wops and twiddles throughout the night. They had a strong bass pounding out and it mixed nicely with the glowing images on the screen. The images reminded me of the inside of a lava lamp, their gelatin-like colors pulsating with the music. The range of the crowd was amusing to see — I saw grandparents grooving along with young children intermixed between all the gyrating bodies. They played classics like "Mr Boogie Man" and "Bits and Pieces," flying from one electronic dawdle to the next. But the warped tunnels of sound seemed out of place in the Rocks, at least on this particular night. Their sounds are just as eclectic as Nahko and MTP, but seemed as if they belonged in a nightclub and not in the amphitheater.
Whether you were there for Nahko and MTP or the duo of Boombox, the music performed connected all shapes and sizes of the crowd. And the beautiful orange full moon wasn't too shabby to stare at either.