The local brewery and distillery scene in Colorado is something of a phenomenon. RiNo has become a hotbed for the brewery scene, while local distilleries are becoming world-renowned for producing quality and rare spirits.
When exploring new bars — especially those that specialize in whiskey — there are several things to look for: local, authentic, welcoming and, above all else, damn good whiskey. Tighe Brothers Distillery is one that encompasses all the above. Founded by Colorado locals, Paul and Dan Tighe, the brother-run distillery and bar is aiming to bring people a place that is original with drinks that are unforgettable. Currently, the distillery also makes vodka and gin but the Brothers specialize in whiskey. Right now you can try out their Bourbon, but future spirits include a 100 percent Colorado red wheat whiskey and rye whiskey, which are in production.
303 Magazine sat down with the Tighe brothers to discuss inspiration, being a local distillery in a growing city, challenges facing a small business and, of course, whiskey.
303 Magazine: What gave you guys the inspiration to start Tighe Brothers Distillery?
Dan Tighe: Our Grandpa Jack McLaughlin (Jacko) was a big connoisseur of whiskey. He was a joyful Irishman and hard to forget once you met him. He brought us, and still brings us, inspiration.
Paul Tighe: About six years ago, I started looking for a school to go to and take classes on how to distill. I found a place in Spokane, Washington called Dry Fly Distillery that had this one-on-one class where for 10 hours a day, they would go through distilling with you: how to use the still, how to make your mash, how to do your cuts, how to fill out your tax reports and how to market. I went there for a week — that was six years ago — and from there slowly started to get it going.
303: How long was the process for building Tighe Brothers?
PT: I bought the building eight to nine years ago and I when I bought it, I originally just planned on leasing it out. When we had that mini-recession four years ago, I kind of looked at the building differently and said, 'Well this might work for a distillery.'
DT: We started playing around with our small still in early 2013 and decided to move forward with our commercial business later that year. No one ever anticipates the correct timeline for opening a business. And in this industry, you'll need to triple your expectation. Permitting and licensing through the state and federal government was an incredibly long process — especially for newcomers to the industry. Any alcohol over 17 percent ABV is considered explosive. This required over the top safety improvements to the facility in order to comply with the safety measures.
PT: You can't even experiment [with drinks] until your licensed. We got licensed with the federal government two and a half years ago and then we were able to start experimenting. Getting through the city [and licenses] took a year almost.
303: Why a whiskey distillery?
PT: I wanted to make something romantic. To me, a beer is a beer. A fine glass of bourbon or whiskey or rye — there's something romantic to that. You can see it in a glass, in a Manhattan or an Old Fashioned; it's got more style to it.
DT: Distilling is a different art than beer production. For me, it comes back to my chemistry interest. I'm a chemistry and biology geek so being able to apply that, plus the fact of watching people enjoy something that you were a part of creating is exciting.
303: What are some things to look for in a good glass of whiskey?
DT: Really it's up to each individual. I like a rich brown color and a sweet fragrant smell (vanilla and cinnamon are my favorites). Rich and flavorful on the palate but smooth on the back end.
PT: On the back of your throat you don't want it to "overburn" — that burning sensation as it goes down your throat. There's a lot of different flavors you can get from a bad whiskey.
303: What's your favorite drink to make?
DT: DT's Old Fashioned — no questions about that — we use a terrific barrel smoked maple syrup to add the Tighe Brother angle.
PT: The secret to a good Old Fashioned is your bitters. We also don't use sugar cubes; we use the sugar syrup.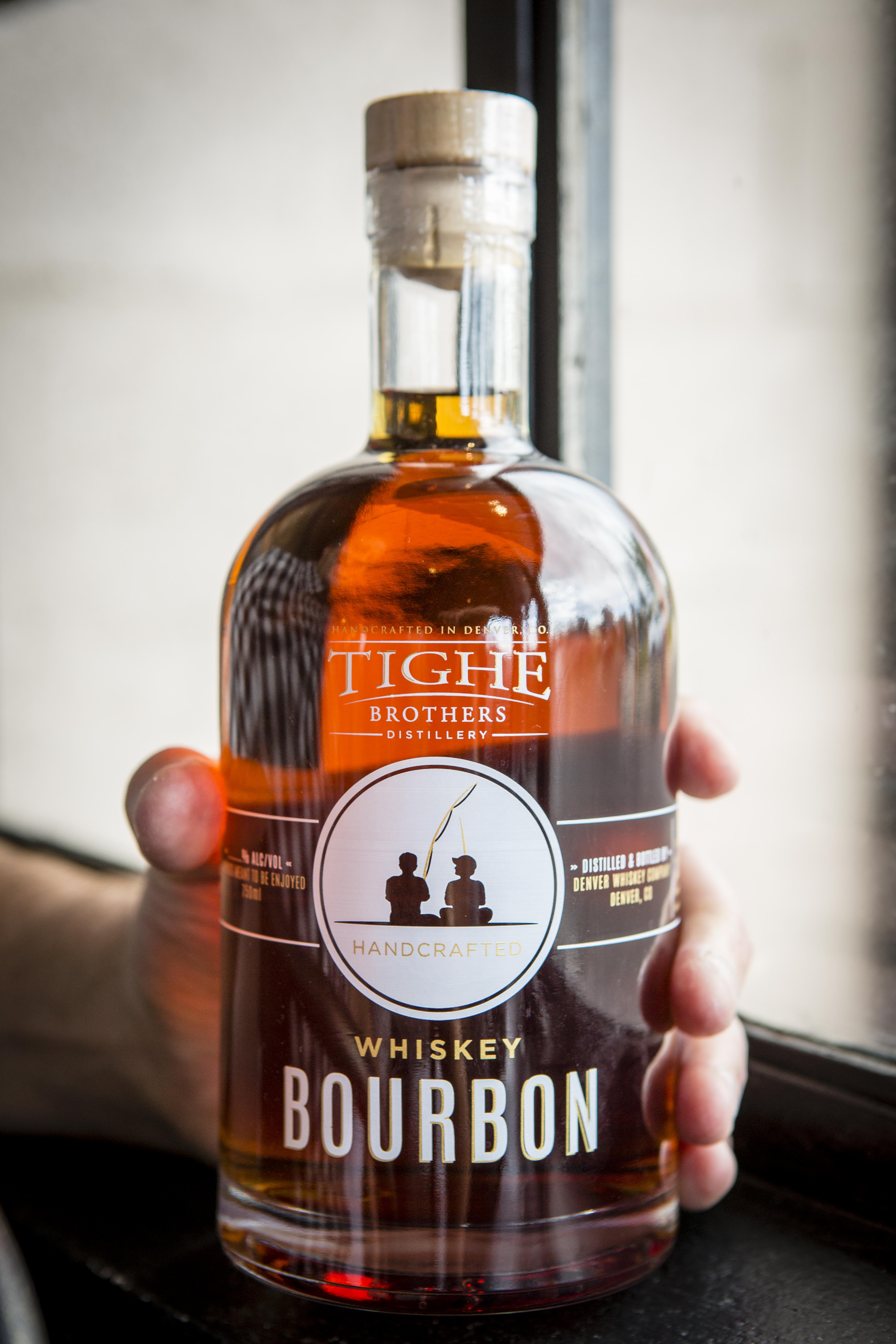 303: What is the atmosphere you're aiming for with Tighe Brothers?
PT: Natural, dark, woody, black; it's like you're hanging out on the inside of a whiskey barrel. You want the smell and the flavor to come out through the natural brick walls, the old leather couches and the polished concrete counters. We want people to come in and enjoy the atmosphere. Our goal isn't to serve a simple whiskey coke, although we do. Our goal is to serve a fine cocktail for someone.
DT: Welcoming. We want everyone to feel like meeting and jumping into an interesting conversation with someone you just met.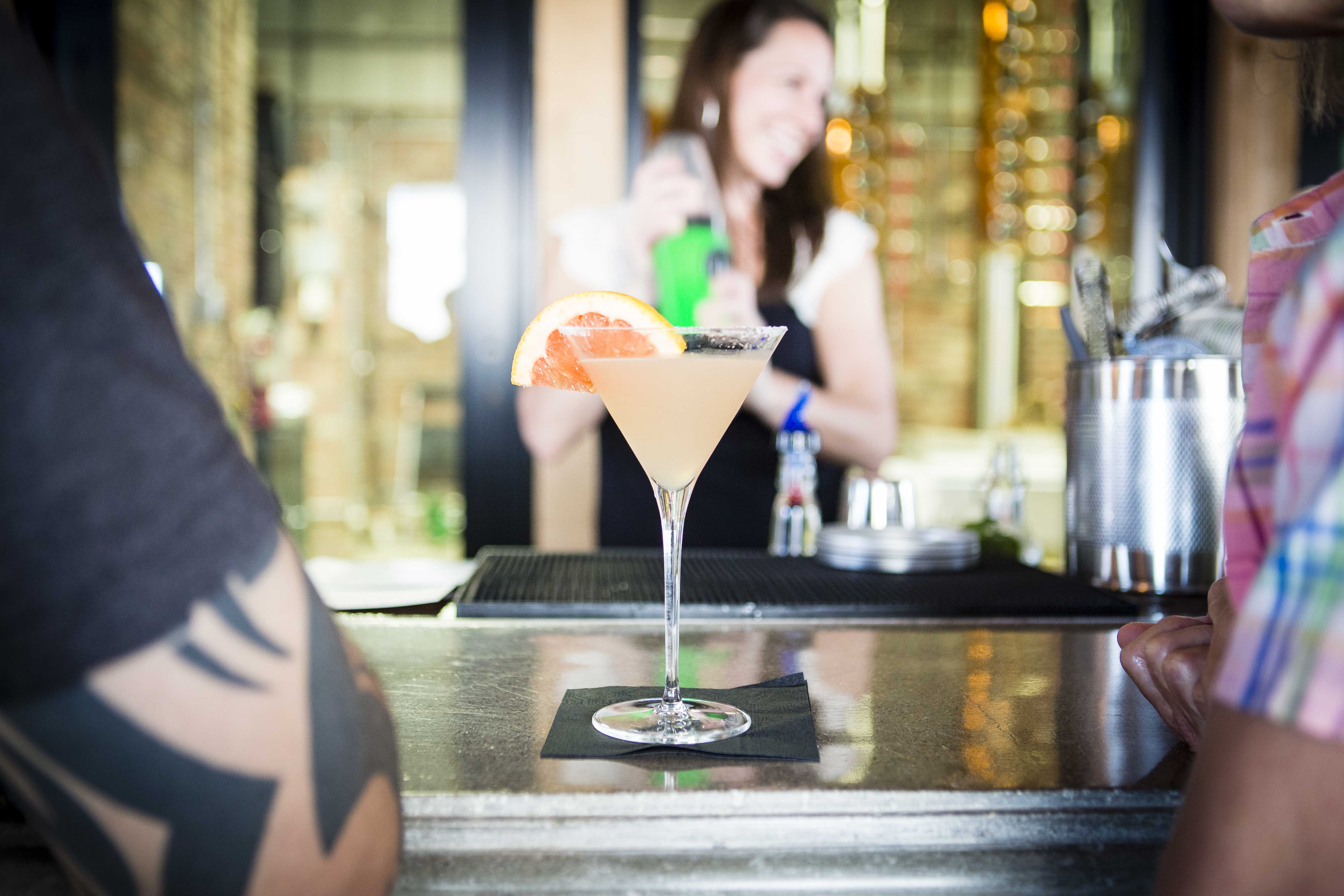 303: What are some of the biggest challenges you've faced with Tighe Brothers?
PT: The city was the biggest challenge by far — the fire department and health department. In Denver's market right now, everything is very high priced because the demand is so high. Denver's a busy town so finding sub [contractors] to do work is a challenge.
DT: Understanding and prioritizing time and opportunities. Obviously, having the capital to get this going was a huge challenge and still is. Wearing 10 different hats is a challenge. And now, the marketing and production hat is on.
PT: We want to build a barrel room and to do that, we have to go back to the city and go through zoning again and get them to agree to a barrel room. So that's going to be another big process that we're going to start next month.
303: What are some of the more surprising things that you have found along the way?
PT: The best thing was when we turned the big stiller on and had something come out. For the federal government to grant you a license, you have to have the stiller set up. So it's putting the cart before the horse. You have to buy all of this, have it set up, then go to the government and get your license. You're putting this out, it then sits there until you get licensed, and then you can start using it. So I would say the best day was when we got to turn it all on.
DT: I have a newfound respect for anyone opening and operating a new business. It's a challenge. Small businesses face many obstacles to becoming successful.
303: What's it like going through the process of creating and making a drink?
PT: You want to create something unique, so that when people come here they realize that oh this is not just another bar in Denver; these are two guys that want to make something special and they take the time to do it right. When we mix a martini or pour a drink, besides how it looks, it also tastes good.
This slideshow requires JavaScript.
303: What have you learned about the bartending scene through the opening of Tighe Brothers?
PT: I think bartending is definitely an art. We like to be perfectionists about how we make drinks. Plus, being able to have conversations with the customers while making drinks. Customer service is the biggest part of bartending.
DT: There's a lot of interest in the unique flavors local distilleries are bring to the table; mixology and concoction design intrigue people's interests. I've also noticed people want to go to their local pub. We try and support Colorado industries with 95 percent of our vendor business — and our patrons are the same way.
Tighe Brothers will be offering a happy hour on Friday afternoon, including their infused vodkas. In addition, they will be offering a "distiller for a day" class that is actually three days, starting in July.
"So you'll come in, make the mash, go through the whole process which is about three days, and then barrel it with us. When the barrel was mature enough you'll get the first case out of the barrel," Paul said about the class. To add to the originality, "All our bottles are signed. The bottle number, batch number and the proof are written on each bottle. That person would also sign their own bottle."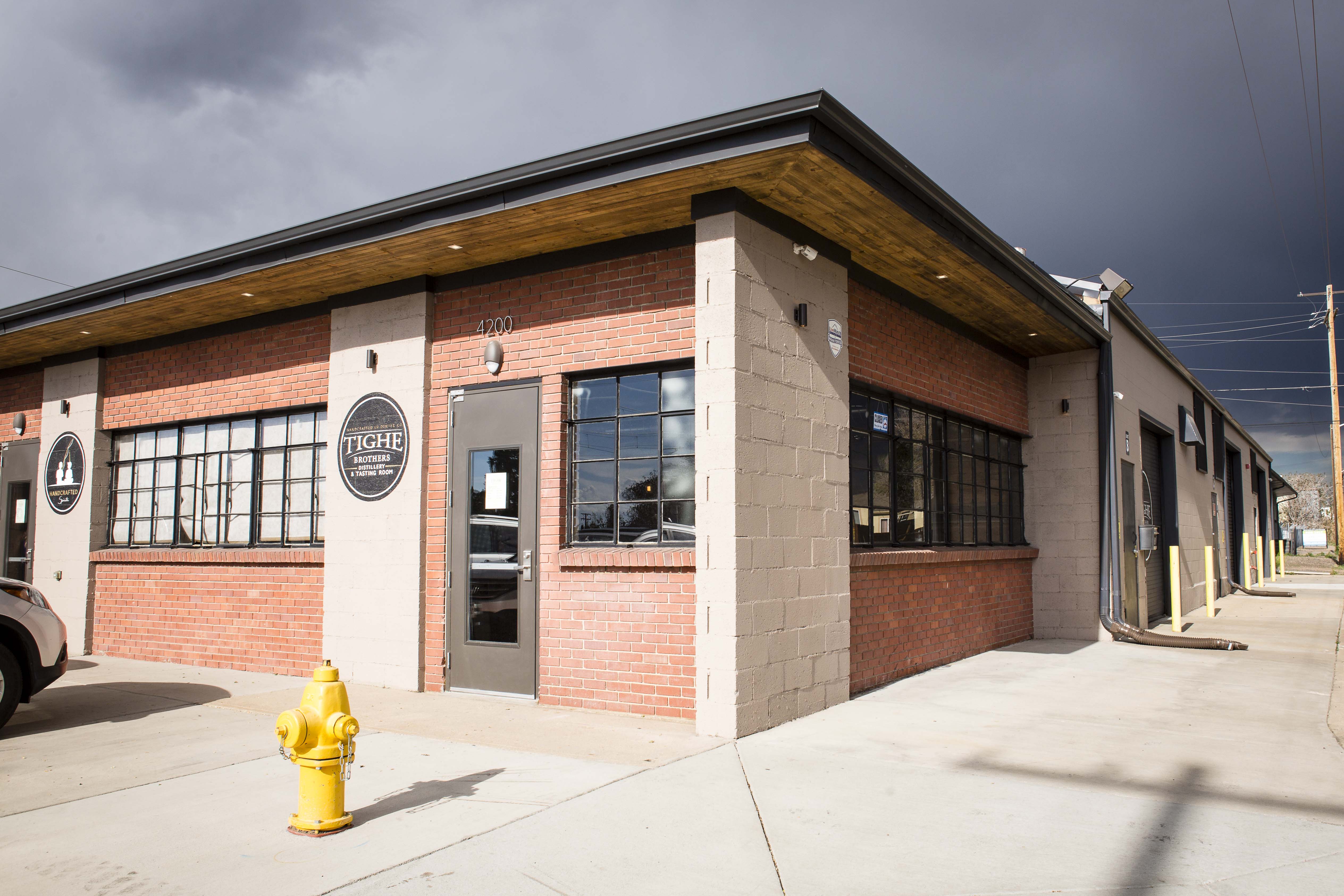 Tighe Brothers Distillery is located on 4200 Milwaukee St. Denver, Colorado. It is open Thursday – Saturday, 4 p.m. – 9 p.m.
Unless noted, all photography by Amanda Piela.
Editor's note: the article was updated to accurately reflect the location of the distillery. It is located in the Swansea neighborhood, not Park Hill.