Laws Whiskey House is a historically minded distillery. "Quality before quantity" is their self-proclaimed mantra and they've proven it with two new releases— Bonded Secale Straight Rye Whiskey (Winner of Best American Rye Whiskey) and Bonded Four Grain Bourbon (Whiskey Magazine's 2017 World Whiskies Awards). These are the only Colorado whiskeys adhering to the coveted regulatory status of Bottled-In-Bond— making last week's release party a historic event.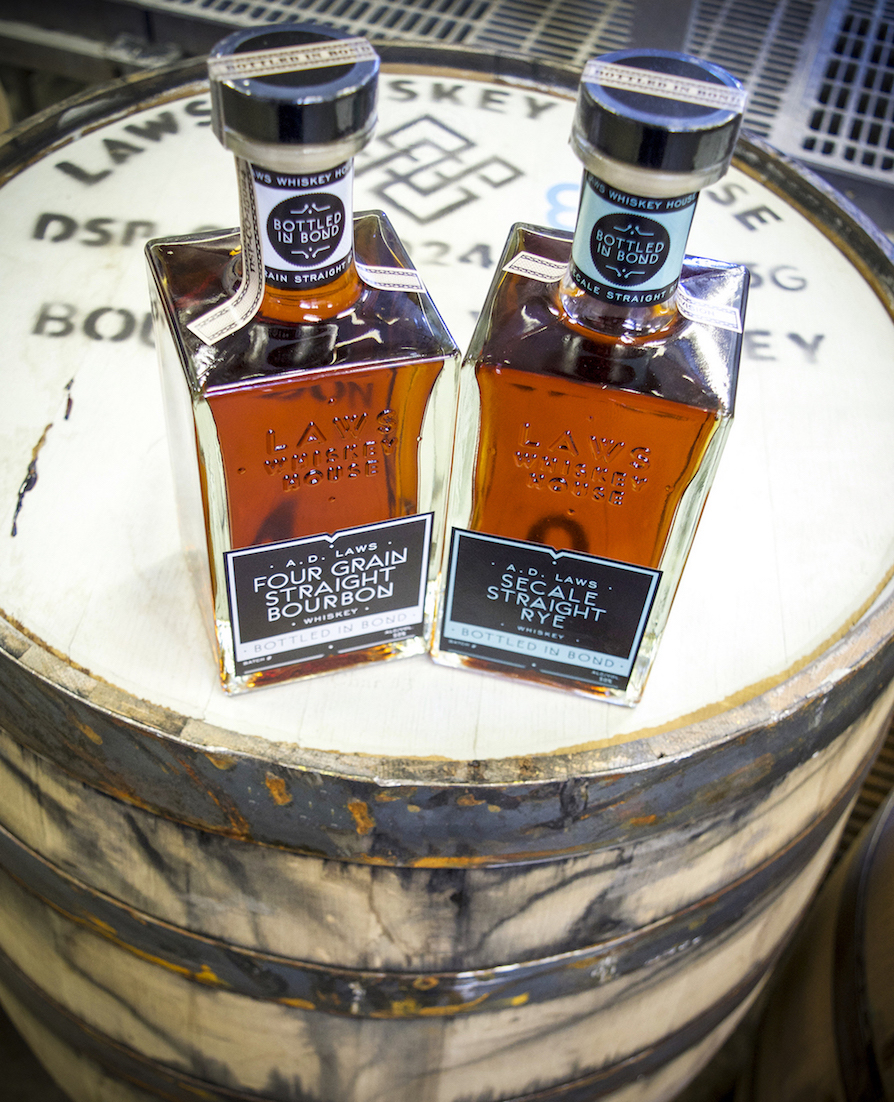 Unless you're a whiskey expert, you may be wondering why this is such a historic event. The 1897 Bottled-In-Bond Act is a little-known piece of legislation that cleaned up whiskey when it hit an all-time low— in laymen's terms, it's cleaner, stronger and more difficult to make. Best of all, the complex and strong flavors are famed for being the best for whiskey based cocktails.
To meet the criteria, you have to follow several rules. Whiskeys must be:
Aged at least 4 years
Distilled by one distiller
100 proof (at least 50% alcohol)
Listed by location
Stored in a government-bonded warehouse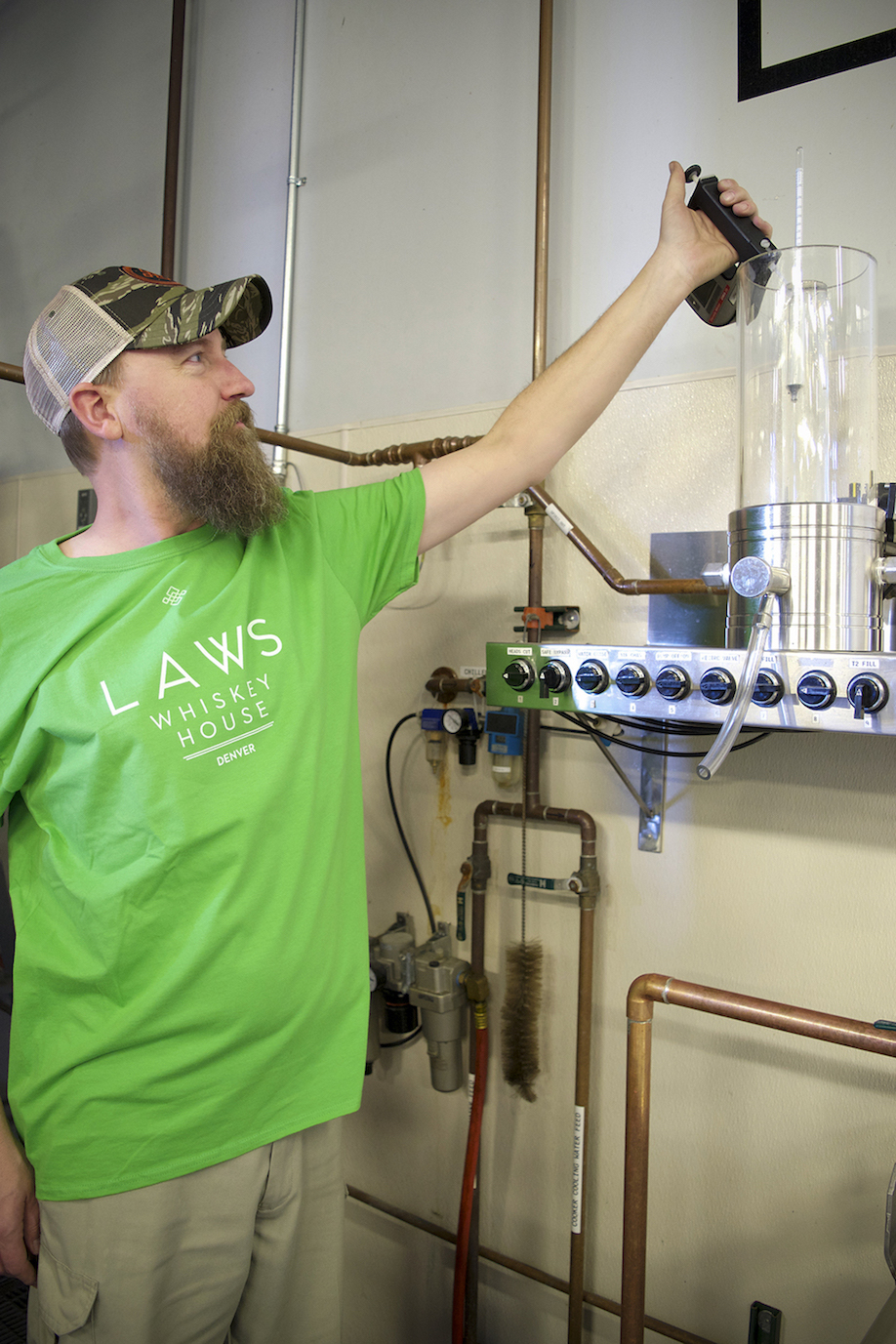 In the late 1800s whiskey was unregulated, and customers were paying the price. Gunpowder, tobacco and turpentine are just a few of the unsavory additives that distillers were using to color and flavor cheap whiskeys. Supporters of the act were so desperate to protect the sanctity of their spirits that they enlisted help from an unlikely ally— The Women's Christian Temperance Union— an organization that would eventually be instrumental in prohibition legislation.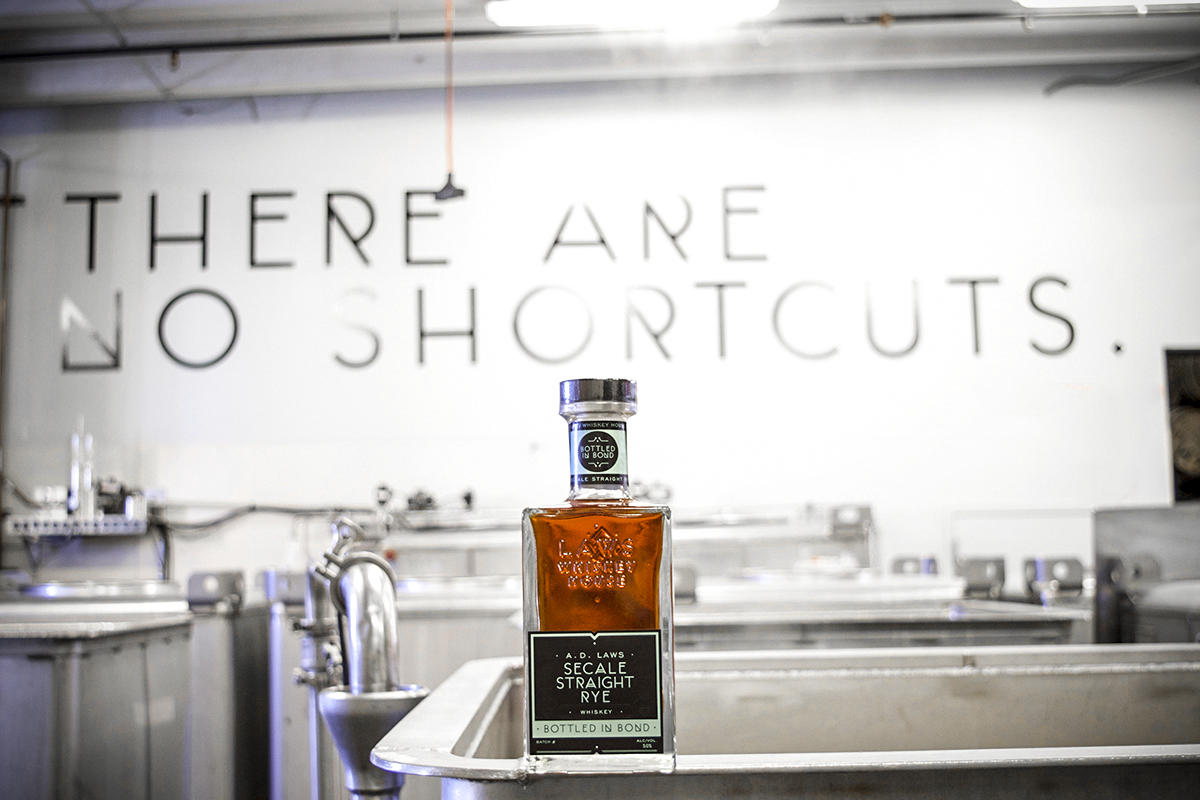 The Bonded Scale Straight Rye Whiskey starts with ingredients from Colorado Malting Company in Alamosa, CO. Laws Whiskey House uses "American mother grains" (corn, barley, wheat and rye) to make the Bonded Four Grain Bourbon. This isn't an easy task with each grain having distinct flavors, making flavor balance a true art form. These new spirits have very limited availability. The time and effort that it takes to make a bonded whiskey prohibits most small distillers from pursuing the endeavor, leaving the task to large corporate operations.
Supporters past and present vehemently argue that whiskey distilled in accordance with the Bottled-In-Bond Act is healthier. At the time of its inception, a green label wrapped over the cork signified the bottle's proof of status. Law's Whiskey House takes cues from this with their new bottles delicately dancing between a contemporary-yet-classic appeal.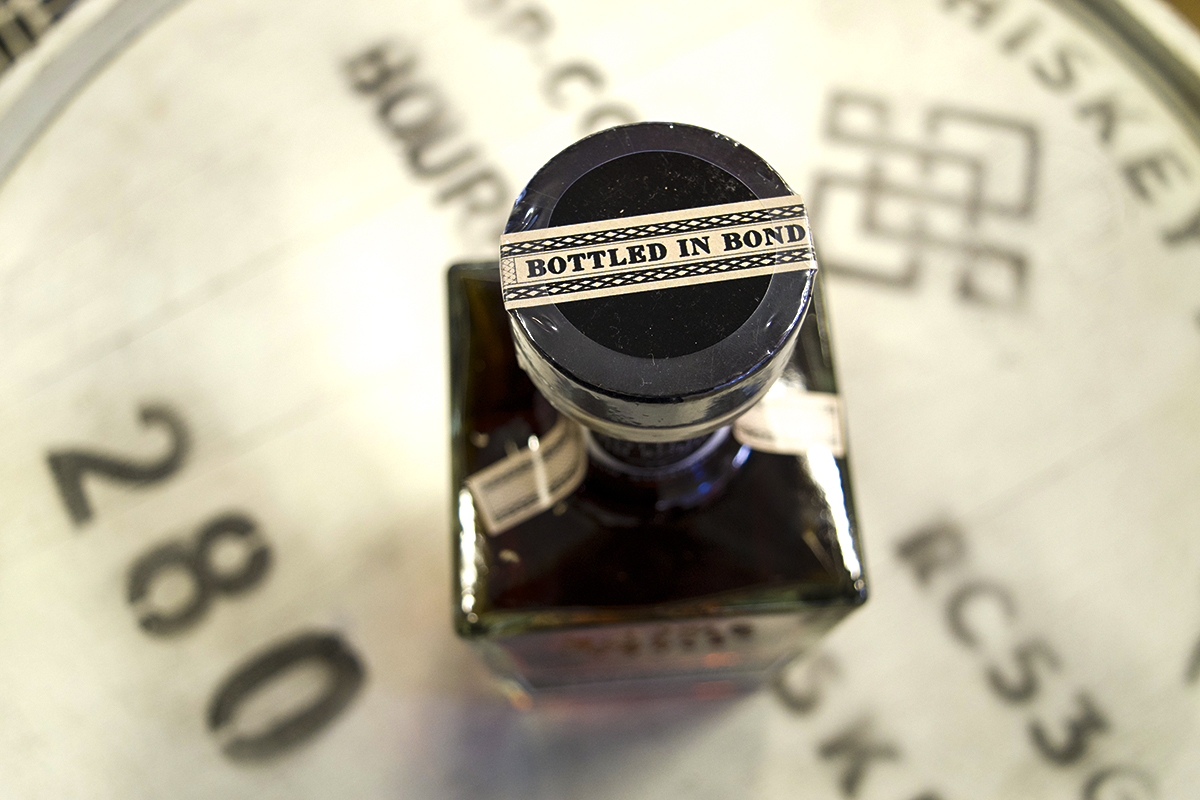 The distillery's unassuming exterior gives way to a quaint shop and tasting room. Located off of South Broadway, they're an easy escape from downtown. The logo mirrors their whiskey's ethos— clean and simple excellence. They currently offer nine whiskeys. There's even a single malt for those that want something beyond bourbon. Visiting their tasting room is a great opportunity to learn about the entire whiskey-making process.
Laws Whiskey House is located at 1420 South Acoma St, Denver, Colorado. It is open Thursday 5 p.m. – 9 p.m., Friday 2:30 p.m. – 7 p.m., Saturday 1-5:30pm, Sunday 2 p.m. – 4 p.m.
All photography by Laws Whiskey House