Mother's Day has officially been a holiday for over a hundred years. For as long as sons and daughters can remember, they have been planning and scheming about the best ways to shower their moms with love and appreciation. In celebration of the holiday, we decided to sit down with a few of Denver's fashion elite and their moms to get fashion advice, talk about their favorite places to shop in the city and hear how they have influenced each other's style.
Lacey + Lisa Spruce
Lacey Spruce is the mastermind behind the blog, My Boring Closet, where she leads readers through life and style exploration through inspirational articles, wardrobe guides and stunning photos. The only real fashion rule Spruce has is there are no rules. My Boring Closet is all about encouraging people to find their bliss, a lesson she clearly learned from her mom's confidence and chic style.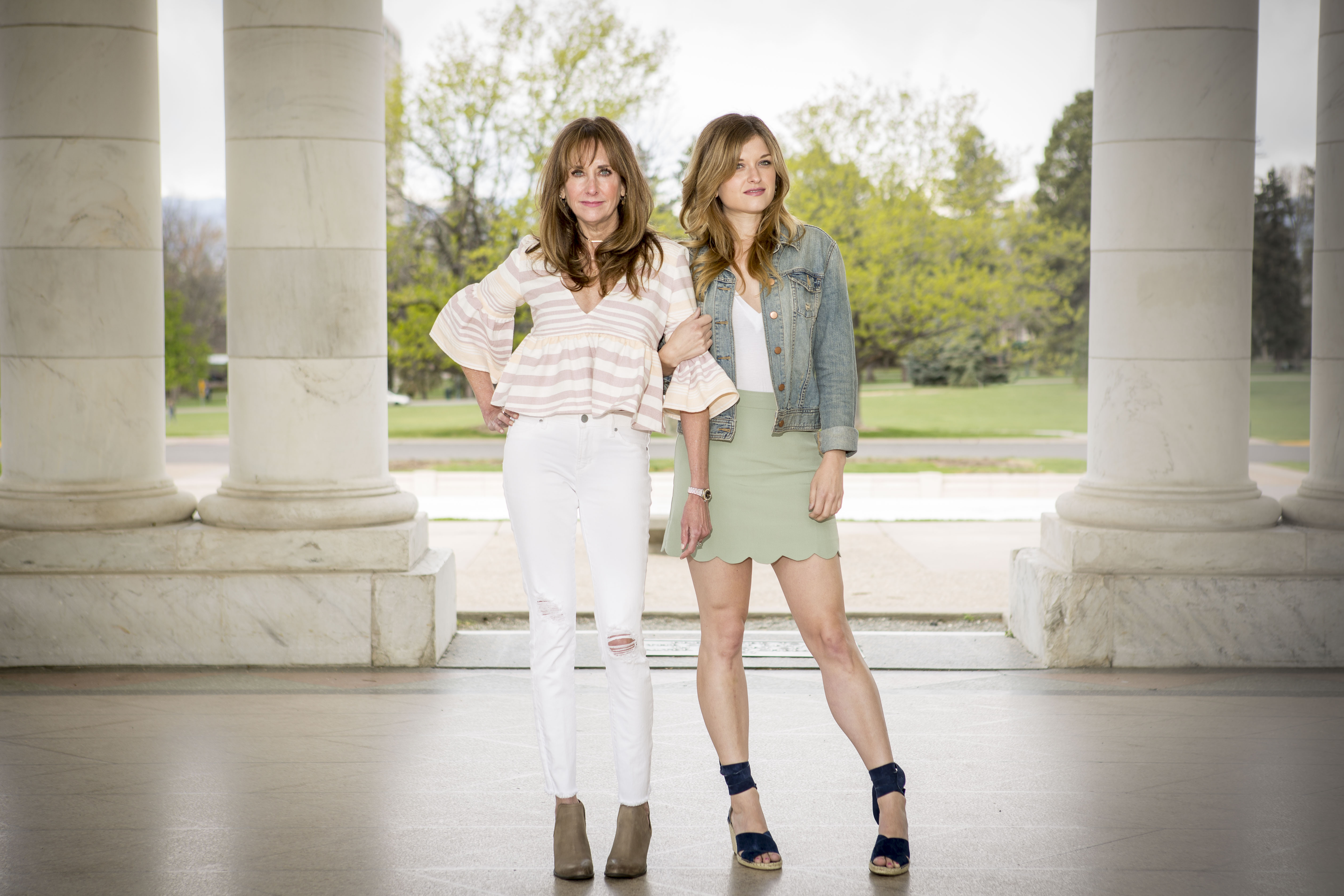 303 Magazine: Lisa, describe the first memories you have of Lacey related to her love of fashion.
Lisa: Lacey was a fashionista from the very beginning. When she was four, she was dressing up in heels and putting outfits together. She would dress up her dolls, her sisters, her friends. She always wanted dress-up clothes, so I would get her stuff all the time, and she was very inventive putting all of those things together.
303: How has Lacey influenced your style?
Lisa: Lacey has a huge influence on my style. She just has the knack for it and she has gone through my closet telling me what to keep and what to get rid of. She helps to put things together in ways I would not have thought about. I follow her blog and will use her style for ideas for myself.
303: Lacey, how has your mom influenced your style?
Lacey: There are two things my mom is very good at: one, knowing which styles work for her and are flattering, and two, not caring what anyone else thinks. She has never subscribed to any rules regarding age and style. She has always worn the things that make her happy and express her style. For me, that is so inspiring!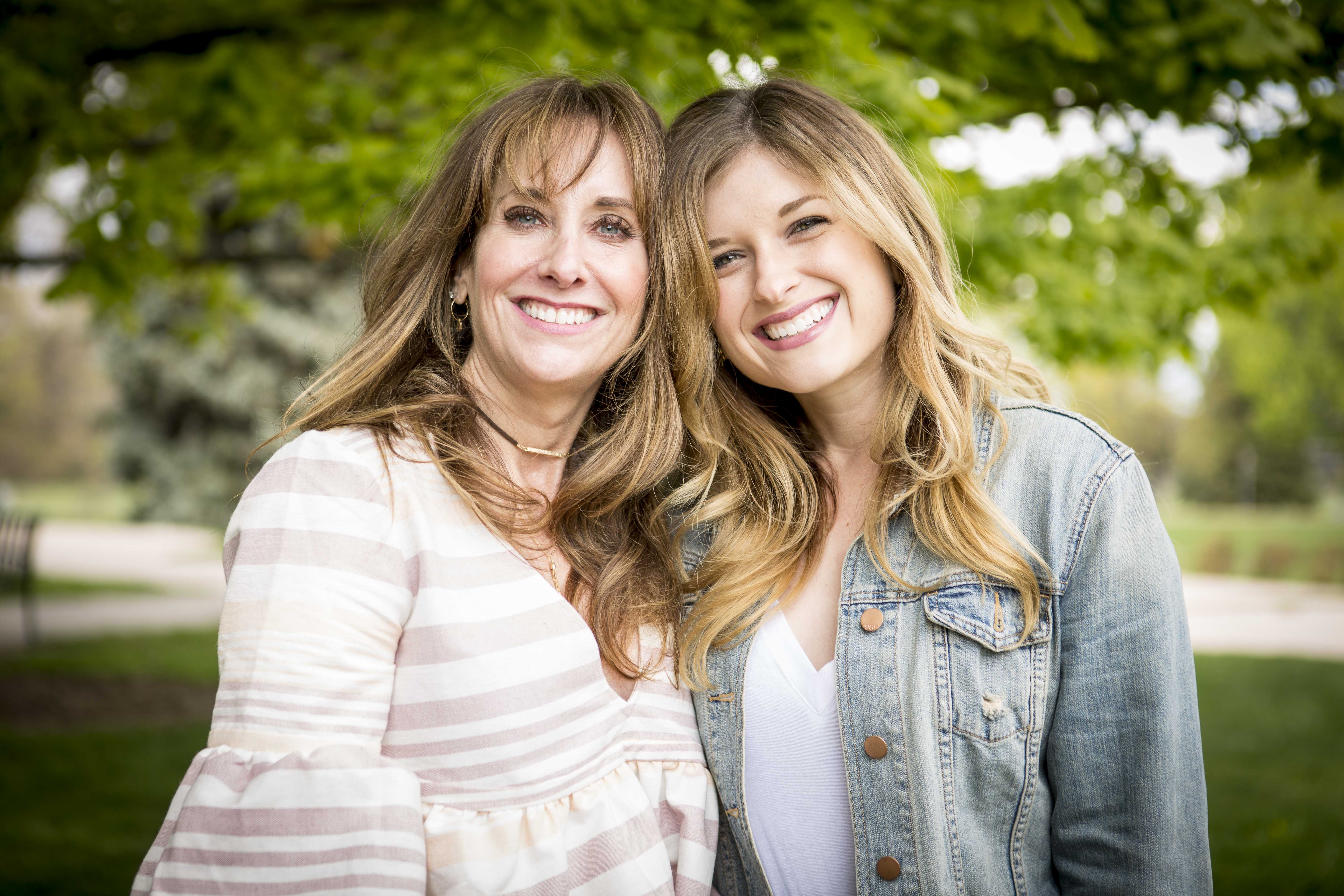 303: Lisa, what advice would you give to younger generations about fashion trends to embrace? Avoid?
Lisa: I don't believe in fashion rules really, and I just want to wear what looks good on me and what I feel confident in. There are definitely things that I love on Lacey but would not feel confident in wearing, but it's not about age. I think women should wear what makes them happy and makes them feel confident and good about themselves. If it doesn't, then don't wear it. I think following fashion blogs such as Lacey's is a great way to get ideas of things that you like and that are fashionable that you can use when shopping for yourself. That would be my advice.
Oh, and one more thing: don't wear culottes, they are awful!
---
Hailey + Nan Middleton
Hailey Middleton is a former runway model and the face of The Middle Closet, a style resource she created with her sister, Paige. Their blog features curated clothing that serves as a way to educate readers about how to take moderately-priced items and style them using high-end inspiration. Middleton inherited her love of high-end staples, simplicity and classic fashion from her mom, Nan.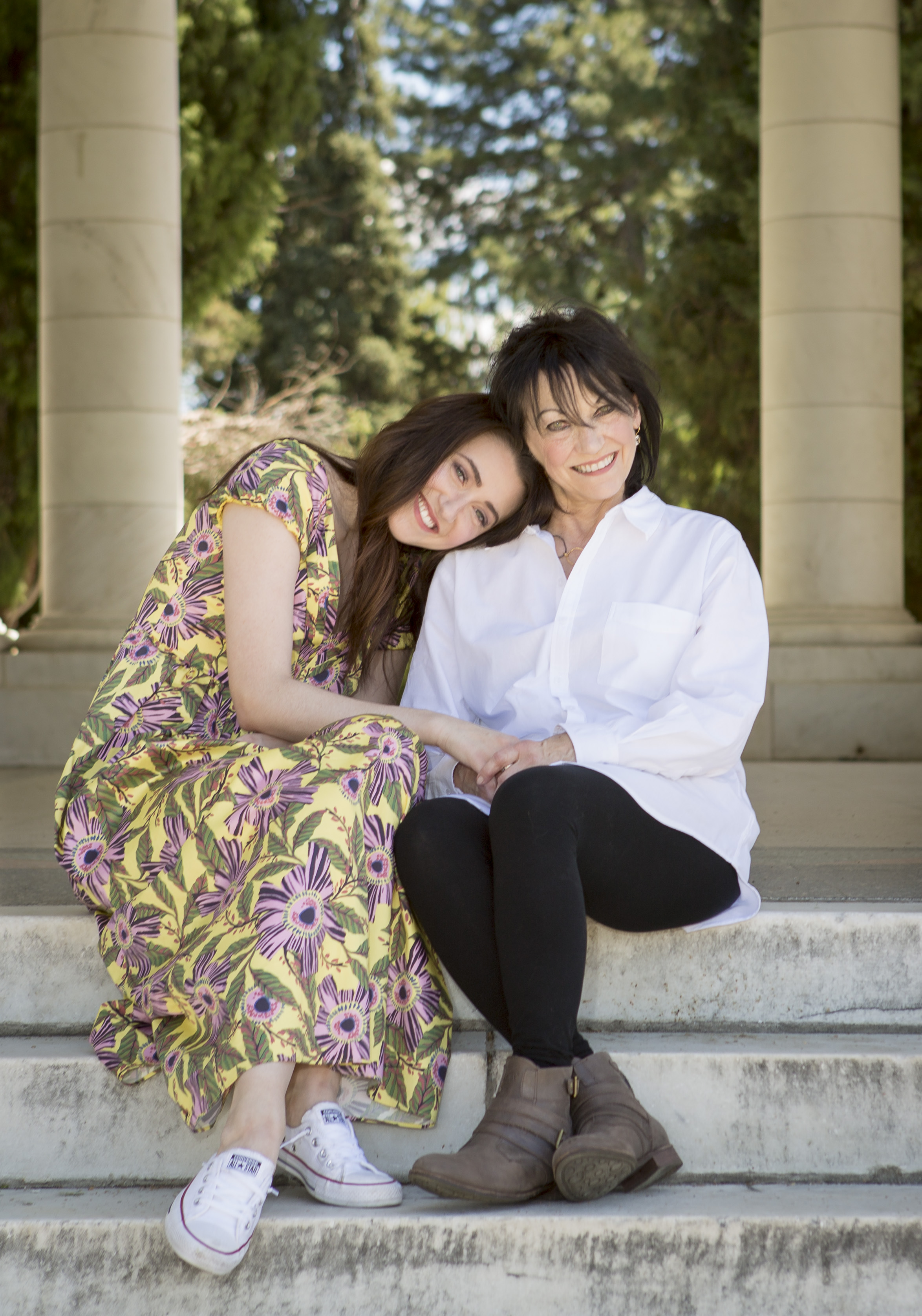 303: Hailey, how did you get interested in fashion?
Hailey Middleton: I was always interested in fashion in large part because of my mom. She was a buyer for a national department store in Oregon, so I was part of fashion shows as a young child. Years later, I continued a career in fashion modeling and fell even further in love with everything that had to do with fashion. I loved that specific pieces of clothing allowed me to share my personality or mood, and that still continues to this day.
303: If you could raid anyone's closet whose would it be and why?
HM: Olivia Palermo, because she has this effortless chic that I swoon over. She has the best way of taking a simple piece and making it standout. I saw her at the J. Crew presentation at NYFW a few seasons back, and she had turned a dress into a blouse paired with straight leg trousers. It was absolute perfection!
Nan Middleton: I would raid my daughter's closet, for sure. She has amazing taste. Especially her shoes and handbags — the stuff dreams are made of!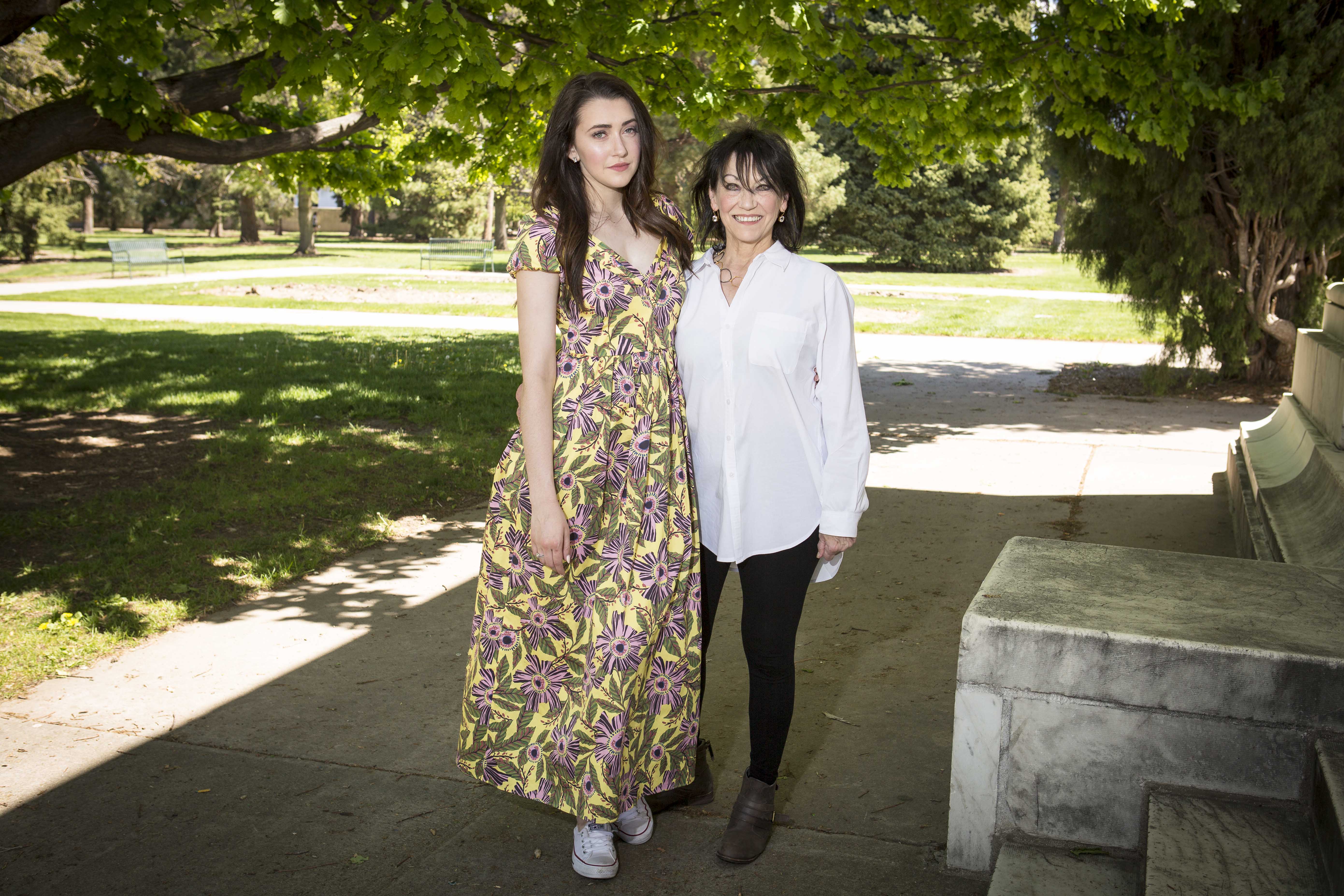 303: If you were to create your own mother-daughter fashion line, what would it be?
HM: My mom and I have a love for ruffles and dresses with pockets. We both love gowns, so I could see us creating an evening gown line with our signature being that every piece would have pockets.
NM: We have always talked about this. Finding great, quality basics that fit well is hard, so we'd design a line with everyday staples. We also love to get dressed up, so there would be a more formal component too. Pieces you would wear to a black tie event or gala! Those are my favorite things to get dressed up for.
---
Carolina Hellal + Emelith Alvarez
Born in Cúcuta, Colombia, Carolina Hellal certainly has a unique fashion sense. As the creator of Chic Talk, she uses the blog as a platform to showcase her passion for style and her bold outfit combinations. She learned how to take risks from her mom, who draws inspiration from both fashion legends and contemporary designers.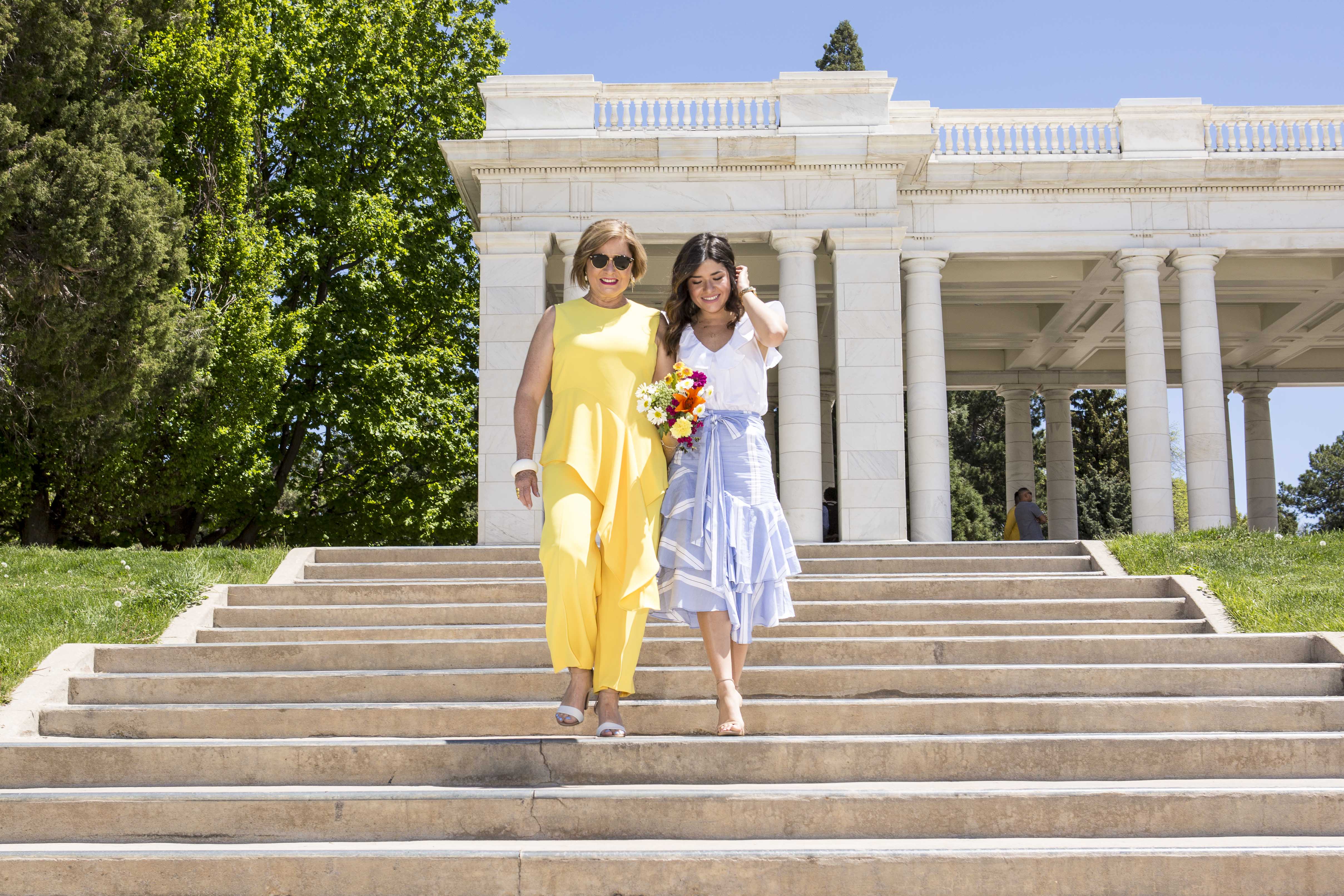 303: Describe your personal style.
Carolina Hellal: This is always a hard question, because I feel like mine is always evolving, especially when seasons change. I think it's classic yet fashion-forward. I'm always on the hunt for those feminine, chic and edgy pieces that truly speak to my personal style.
303: Emelith, tell us about how your style has evolved over time.
Emelith Alvarez: I think my style has evolved a lot, but it has especially become very flexible. I love to pay attention to trends, and I'm always open to try new things, but I've always adjusted all those trends to my style and the way I live. I especially loved experimenting with fashion during the '80s. Those were probably the years that I enjoyed the most. I was in my early 20s at the time, and during those years, I discovered what I really liked and what my style was about.
303: Who are your style icons and why?
CH:  Sarah Jessica Parker. Ever since I've known her, she has never disappointed me and has always made me like her style more and more. Love how chic and edgy she can be. Caroline de Maigret; her style is the epitome of Parisian chic. No one can wear a white, button-down shirt like she does! She inspires me so much.
EA: Jackie O. has always been my style icon. She had an exquisite taste and amazing way of putting outfits together. I also always admired Princes Diana's style because she always had the ability to make everything look glamorous.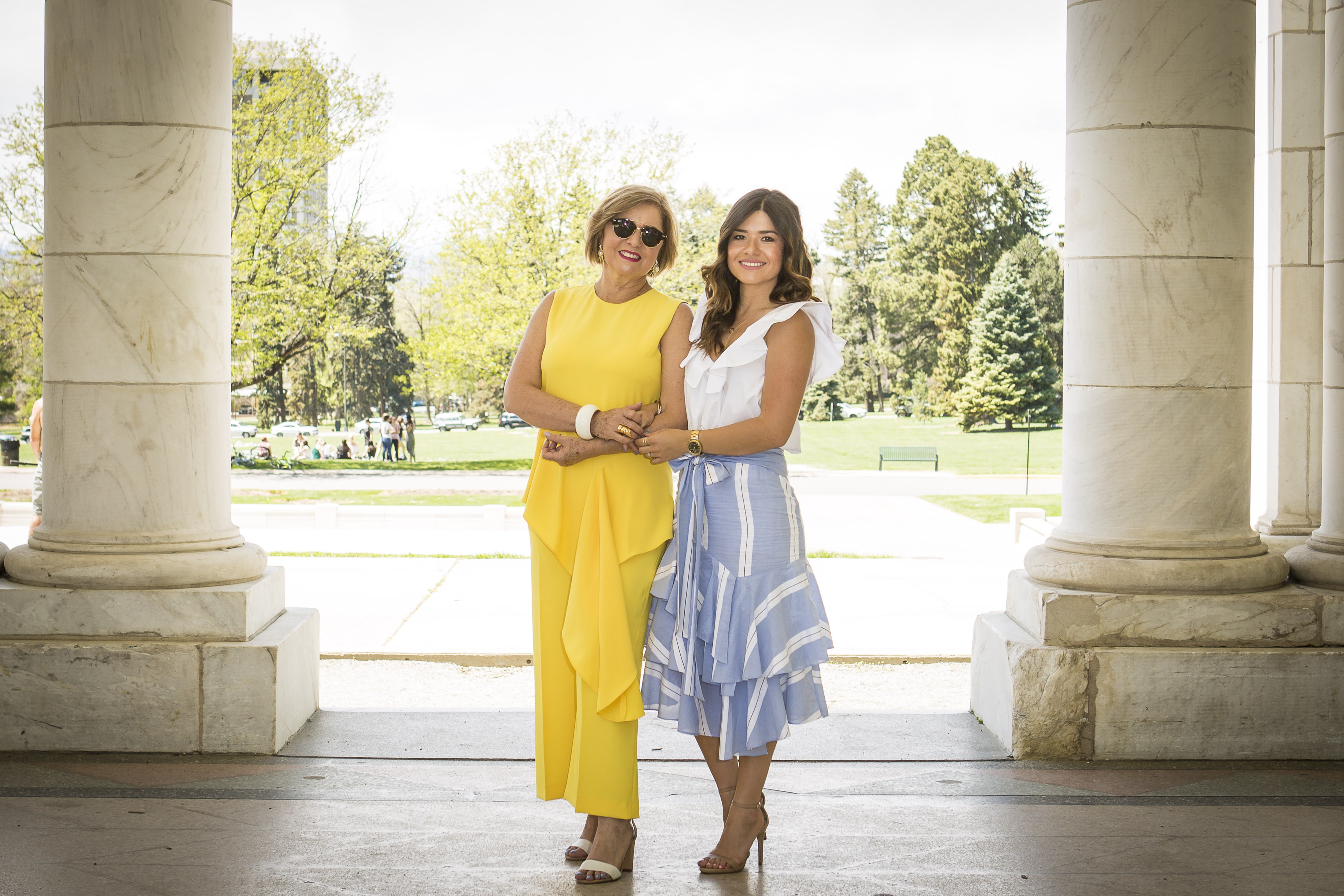 ---
Emma + Karen Walker
Emma Walker is the creator of the blog, With a City Dream. She constantly challenges herself to dive into the fashion world headfirst, and reports back about her adventures to her faithful readers. From tackling glamping style with her dog, Stella, to taking on the task of wearing one denim skirt 20 ways, she is fearless and we adore it. Walker attributes her love of timeless staples and building the perfect wardrobe to her mother, Karen.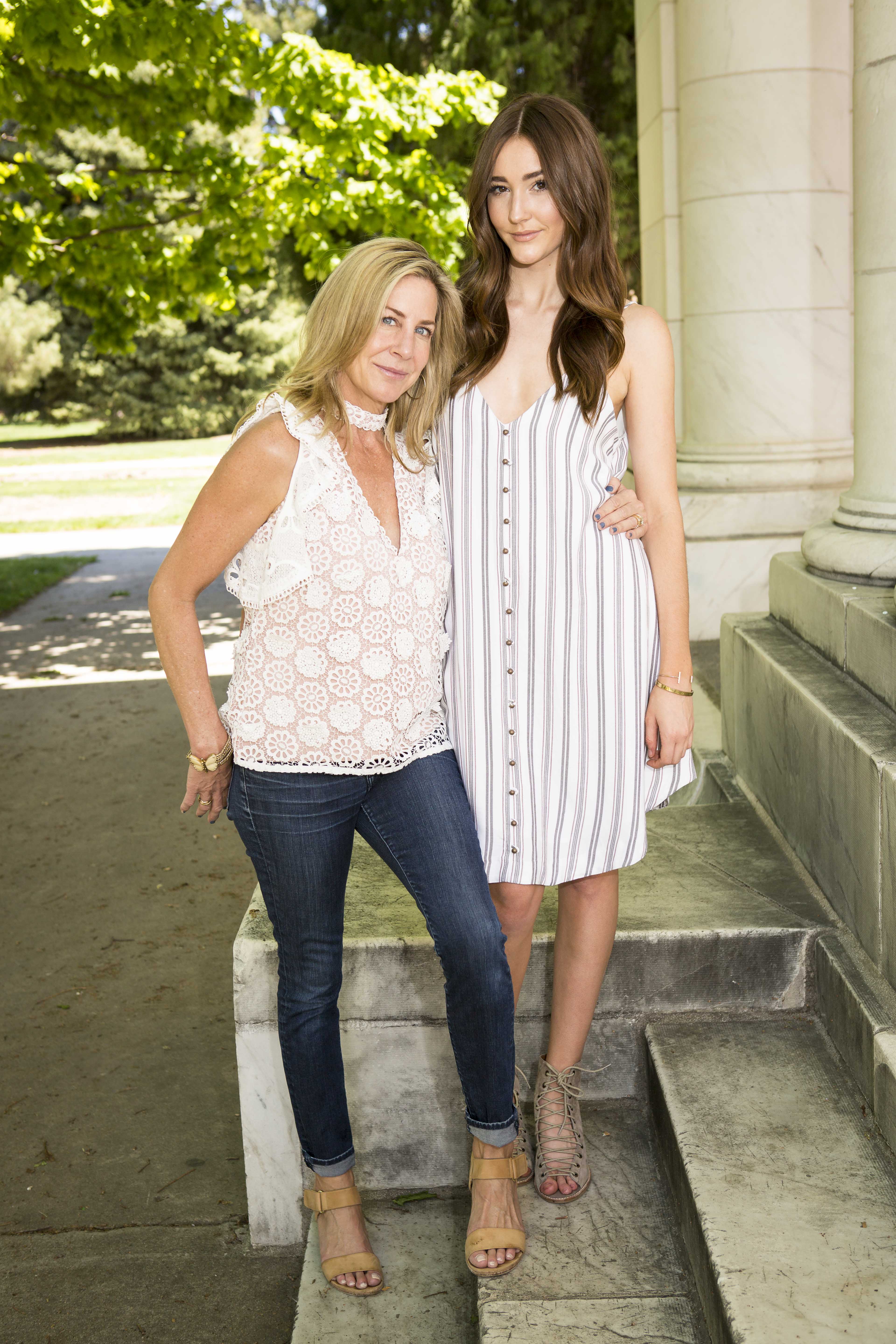 303: How did you get interested in fashion?
Emma Walker: I have always loved fashion, but after going to New York City for the first time when I was 13, I fell in love.
303: Karen, how has Emma influenced your style?
Karen Walker: Oh my gosh, where do I start?  Emma just has that cool style. Whatever she puts on looks fantastic. Whether its jeans and a t-shirt, she just knows how to finish it off with a cool leather jacket or fun shoes.  She may not know this, but when she comes over to visit and I love her outfit, I try to emulate it!  She has taught me not to be so fussy — simplicity is best!
 303: Favorite spots to shop in Colorado? Why?
EW: Paige Boutique on Pearl Street! The owner, Paige has the best eye for what to buy for the store. My dress is from there!
KW: Right now, I am really into Perch in Cherry Creek, but I like to mix it up.
303: What's your favorite item in your closet right now?
EW: I just saved my money for a tiny Gucci belt, and it was a big deal to me, so I wear it almost everyday now.
KW:  I just bought these black Valentino espadrilles. They go with everything!
Photography by Amanda Piela