For three days this summer, Denver will become the epicenter for North American food culture. Slow Food USA announced that the organization has chosen our city as the location for this year's Slow Food Nations, a food festival inspired by Slow Food's biennial Terra Madre event in Turin, Italy. It will take place July 14-16 downtown.
"Turin, Italy is the birthplace of Slow Food, and what we hope to bring to the US is something that creates this sense of connecting through food, sharing stories behind our food and a way for people to experience the joys of Slow Food," explained Krista Roberts, the director of Slow Food Denver and Slow Food Nations this year.
"Denver stood out in a number of ways — Top Chef is coming, the restaurant scene is exploding and there are amazing organizations here working on food access," Roberts said. "The city makes it a priority and has a food vision, but the thing that really stands out the most is the collaborative spirit of Denver and the food community."
Food leaders and eaters alike will look forward to indulging in this street-food festival meets academic-conference. In addition to paid events and classes, the Slow Food Nations festival will open a Taste Marketplace at Larimer square, a free culinary tasting event with more than 100 vendors for everyone — even your dogs.
Paid classes cover topics from food justice to the flavors of the world. Some on our list are, the Root to Leaf Cooking with Steven Satterfield ($52) and The Art of Day Drinking with Chad Michael George ($52). There will also be a slew of interesting free classes like Policy and Practice in the Food System (free) and An Interactive History of US Agriculture. You'll also find some familiar names and faces milling about, including chef Alice Waters, "Guerrilla Gardener," Ron Finley and musician Jack Johnson.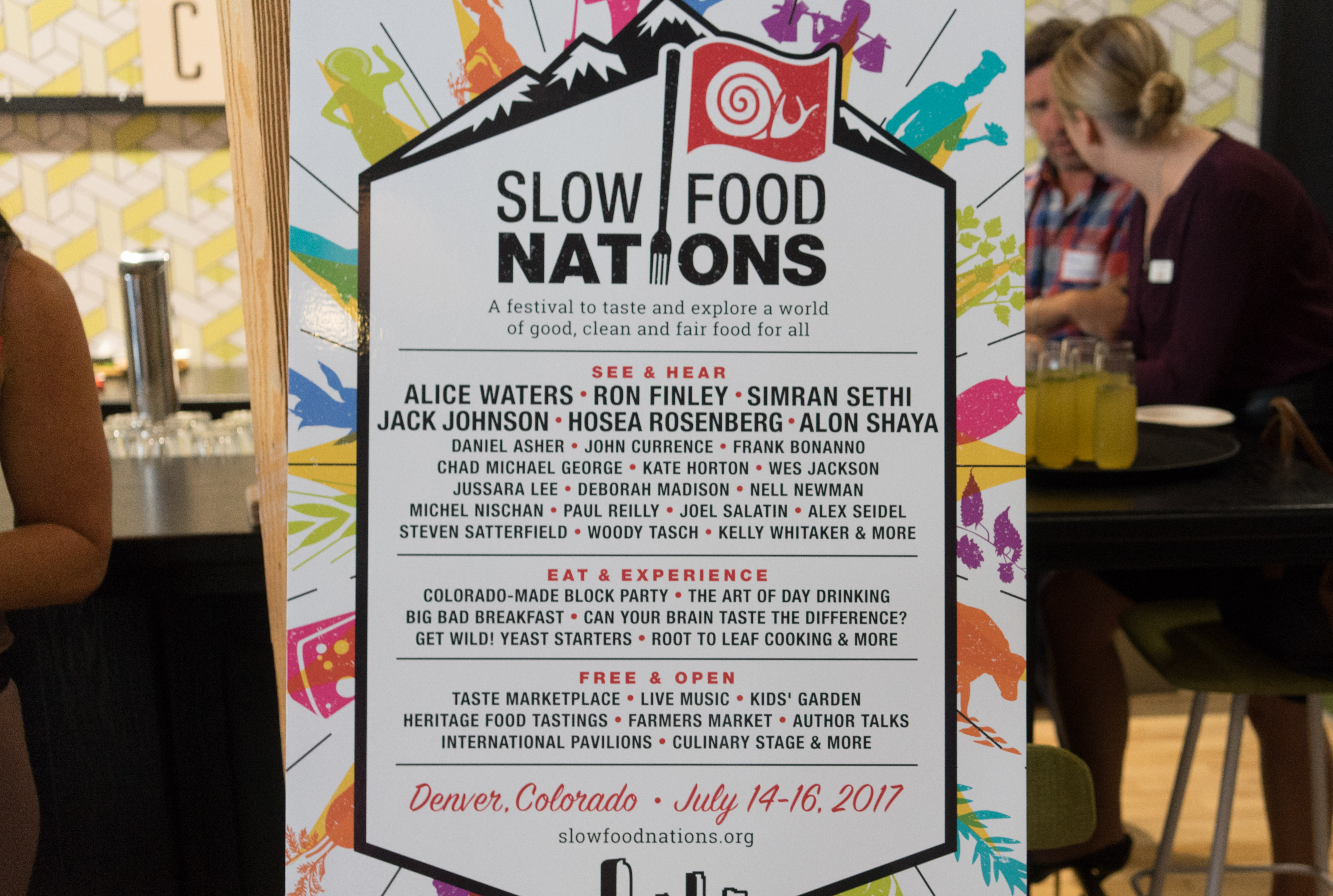 The Slow Food movement is a global, grassroots non-profit organization focused on preventing the disappearance of local food cultures by encouraging us to take a closer look at the foods that we eat. Their primary goal is cultivating a world where people have access to and enjoy foods that are good for consumers, producers and the planet.
The first round of ticketed events went on sale April 10 and include taste workshops, block parties, regional food and farm tours, roundtable discussions and Slow Food dinners. The organization said that many more events featuring culinary innovators from around the world will be announced in the coming weeks.
For the full lineup and details, please visit the Slow Food Nations website. For more information on Slow Food Denver, click here.
All photography by Brittany Werges unless otherwise noted.