Last night Bishop Briggs performed for a sold out crowd at Denver's Bluebird Theater. With only eight songs released, it's surprising this up-and-comer has already embarked on her very own headlining tour, selling out shows in the process. Not only that, in under one year Briggs has opened tours for both Coldplay and Kaleo.
Briggs resides in LA but has a moved around the country and internationally her whole life. Her moniker is derivative from her hometown of Bishopbriggs in Scotland (her real name is Sarah McLaughlin) and at the early age of four, she started singing live at karaoke bars in Tokyo and Hong Kong. Briggs eventually decided on LA in order to pursue her career in music. Now at only 24 years old, Briggs has already engraved a name for herself in the world of dark-pop through her remarkable vocals and beseeching goth-punk persona.
For her show at the Bluebird, she was fresh off the release of first full EP. Anyone who arrived early was lucky enough to catch opening support from Manatee Commune and SHAED who set the stage for an extraordinary evening of live music. The moment Briggs stormed the stage, opening with "Dark Side," it was clear that between the strong vocals and danceable "lose your shit" beats, it was going to be quite a night. But before it all began, 303 Magazine had the opportunity to join Briggs on her tour bus for an interview. Check it out below.
303 Magazine: You've only released eight songs and you're already selling out venues like the Bluebird. How does that feel?
Bishop Briggs: This is the dream. My favorite part of all of this is performing because it's the moment where all of your hard work and sweat and tears — you get to let it out on stage and then connect with the people that you wouldn't be there without. It's my first ever headlining tour. I've just been taking it all in and trying my best not to be nervous.
303: Were you expecting your Denver show to sell out?
BB: Well I'm someone that even if everyone in the audience is wearing our merch, I won't believe there's anyone there to see us, if that gives you an idea [laughs]. So no, I did not expect that at all. Denver is one of the places that we've played more than any other place. We're always drawn to it. I was Tweeting about this today but I think Denver is the friendliest place in the US that I've visited. I don't want to diss other places in the US, I still have more to visit. But so far Denver has been very good to me.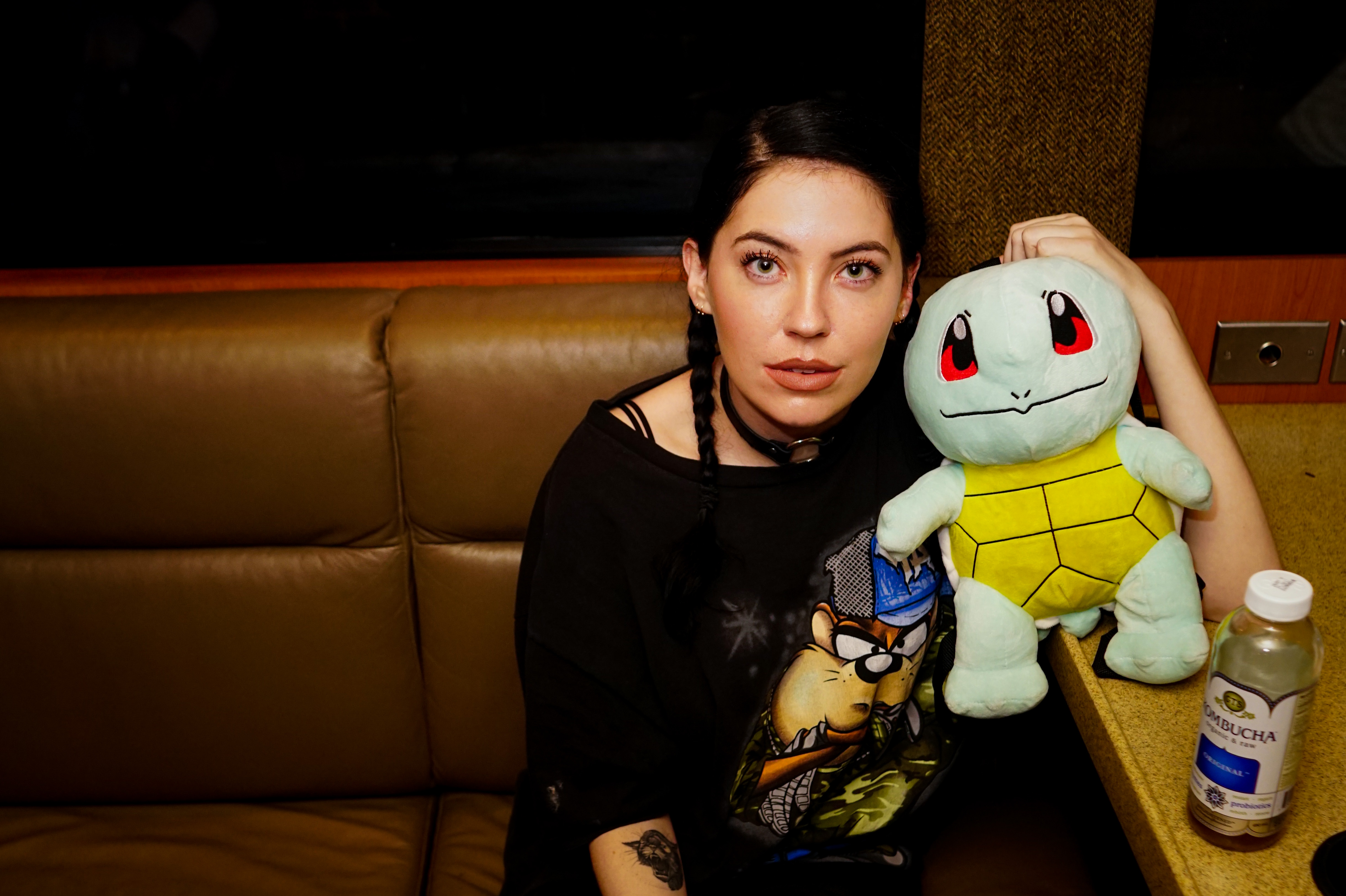 303: Speaking of your Twitter, what's the back story behind the opossum and Denver yoga?
BB: [laughs] Well I'm very glad you asked. I posted that because I was very hyper. I had a kombucha. It was a non-alcoholic one but there was a lot of excitement going on in the bus for some reason and I had just gotten off the phone with my parents, and for some reason that got me more excited and I started telling my bandmates about an incident I had with an opossum — not a possum, an opossum. And they rolled their eyes and were like, "Oh, you're so crazy." So then I Googled opossum and I found a ton of insane photos. This led to my sound engineer sending me a yoga class in Denver that encourages sweat and bodily fluids. But it's funny because I posted that as a joke and people wrote back saying, "Are you okay? Please tell us you're okay." I blame the kombucha. Again, non-alcoholic kombucha, but still effective.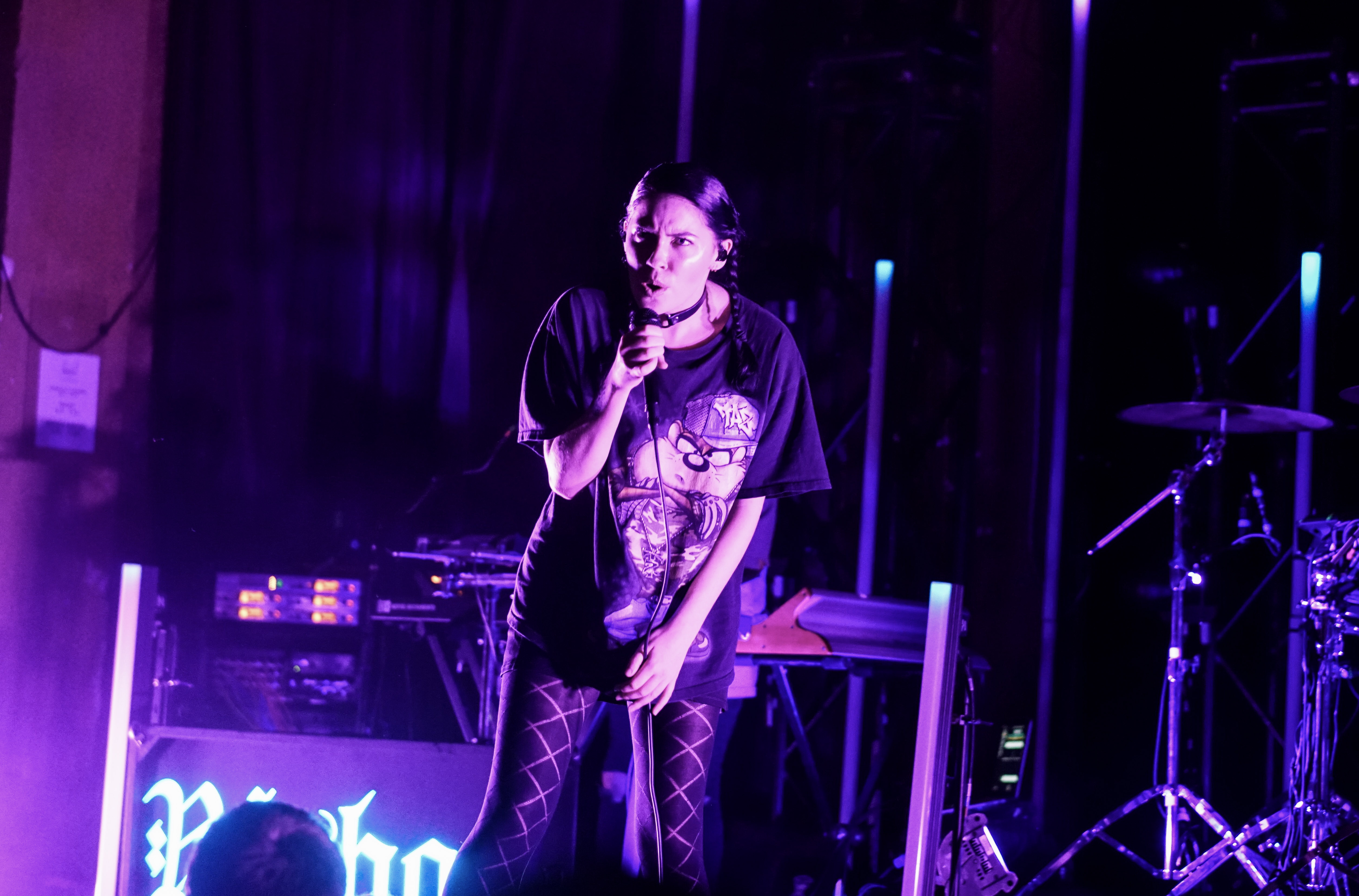 303: You're what a lot of people call a "world citizen." You've moved around a lot. Where is your most devoted following?
BB: It's so hard to say because a lot of my writing started in LA where I've been now for six years. I think that's my home base is — where I played every couple nights for five years before someone walked in and discovered me. That was really where it all began.
303: You just dropped your first full EP. How does it feel?
BB: So great. The songs that we added were "Fire," "Dark Side" and "Dead Man's Arms." And with "Fire" and "Dark Side," those were written and recorded about a month ago so the stories and writing process is so fresh. There is something so nice about releasing something about what's currently going on in my life. As a music fan, I love when artists do that. It's not something that they spoke about or experienced 10 years ago.
303: With your music being about fresh ideas and what's currently going on, do you think that translates to your live performances?

BB: I hope so. I'm someone that kind of blacks out when I'm on stage because it's just an emotional rollercoaster. I feel exactly what I felt when I first wrote about the experience in my diary. Whenever I'm on stage it really is like reliving it again. It's almost the opposite of therapeutic because you're just harping on night after night. You're not actually making progress [laughs]. But it's therapeutic in the sense that you're learning more about yourself and actually letting go of the pain.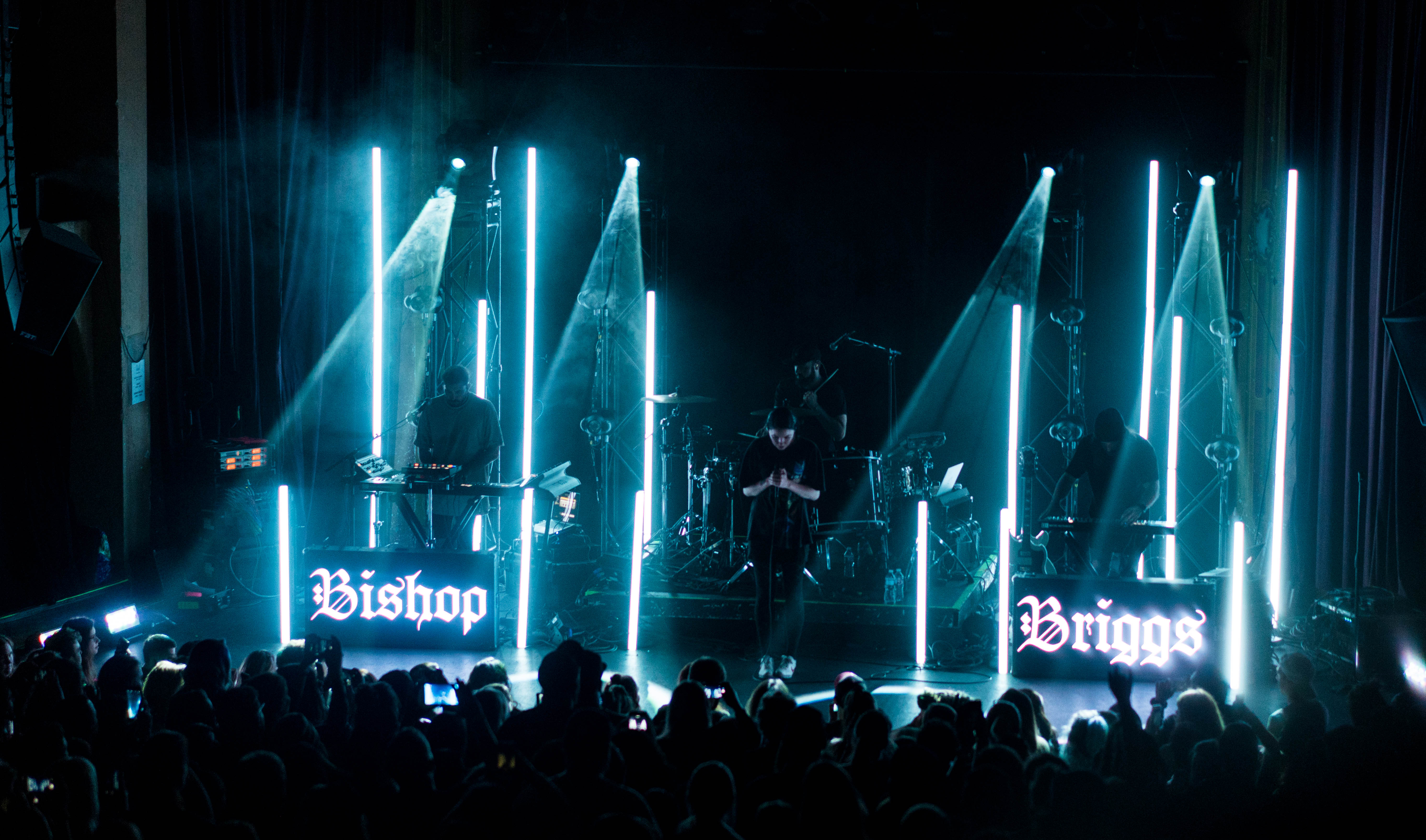 303: Rolling Stone just listed you as one of the 15 best things they saw at Coachella. Something tells me your career is about to take off. Are you ready?
BB: Oh my gosh, you're so sweet. I'm honestly quite separate from all of it. My goal in all of this is just to wake up every day and be able to do music. And the support that has come is so appreciated. But I think it's so important to really focus on the writing and on why you started this. For me, it's just "soul purpose." There's no ulterior motive. It's just the thing that makes me feel the most alive. So with these exciting accolades and support that has come, I just completely take it into my heart and feel grateful and thankful, and then I just put it to the side and focus on writing about depressing things [laughs].
303: Is there anything you'd like to say to your Denver fans about your Bluebird show?
BB: Well, be prepared to be very sweaty. That's first and foremost. It may be raining but inside it will be our sweat that is the rain.
And sweat we did. Briggs was nothing short of impressive having played all of her songs along with a handful of unreleased tracks. If the crowd had been sitting there would have been a standing ovation after every song. Fresh off of a high from last night's Bluebird show, we're already anticipating Briggs' next Denver stop.