Despite the fact that the music industry and the fashion industry are often separate beasts, we sometimes forget how much the two go hand in hand. Just as much as music pulls back the curtain on someone's inner creativity, fashion displays another facet of an artist's personality that shouldn't be overlooked. Local Soulpop singer Povi puts as much thought into her style as her irresistible tunes. Unafraid of being a tomboy and eager to show her audience a different side of sexy, Denver-native Povi talks to us about the style she's proud to wear.
303 Magazine: Can you tell us about yourself and how you got started as a musician?
Povi: I was living in the Bay Area when I was 19 but I moved back here because my grandpa was getting older and I wanted to take care of him. My grandpa was a photographer his entire life and even though he didn't make a dime, he ended up touching people's lives and that inspired me to take my art more seriously. I've always done music, I've always been in choir, I played classical music when I was younger, then I moved into singing and doing a little theater and fell in love with soul music. So I decided to take the reins on my own life and follow my dreams because you really only live once.
303: How does fashion fit into your image as a musician?
Povi: I think fashion is important as a musician because it gives you identification without having to use words. I was never into fashion as a kid, if you saw me walking down the street I didn't do my makeup or my hair and I would wear supper baggy clothes because I just didn't give a shit. Then I was inspired to explore my style because I was feeling okay being a tomboy. One of the messages I want to send women and young girls is that it's okay to be sexy with a dress and high heels but it's also okay to be a tomboy and still be sexy with sneakers and ripped jeans. As a woman, I think it's really important to embrace all those sides. Introducing fashion into my life and into my branding was a big part of embracing myself.
303: What are you favorite places to shop?
Povi: Station, it's a local streetwear and vintage shop in Five Points. They are some of my oldest friends in Colorado and they emulate exactly what I like about fashion. It's baggy, colorful and it has an organic sense of self. Also just going to the thrift store because you can find pieces there that no one else has and have fun with cut and sew, or have fun with how you wear it.
303: If your closet was on fire and you could only save one item, what would it be?
Povi: I'd probably grab a pair of ripped jeans that I've had for years and they just continue to get more and more obliterated (pictured below). They're literally completely open from my thighs to my ankles. Technically they're not even jeans anymore but I absolutely love them and I wear them to a lot of my shows. Either that or my white converse.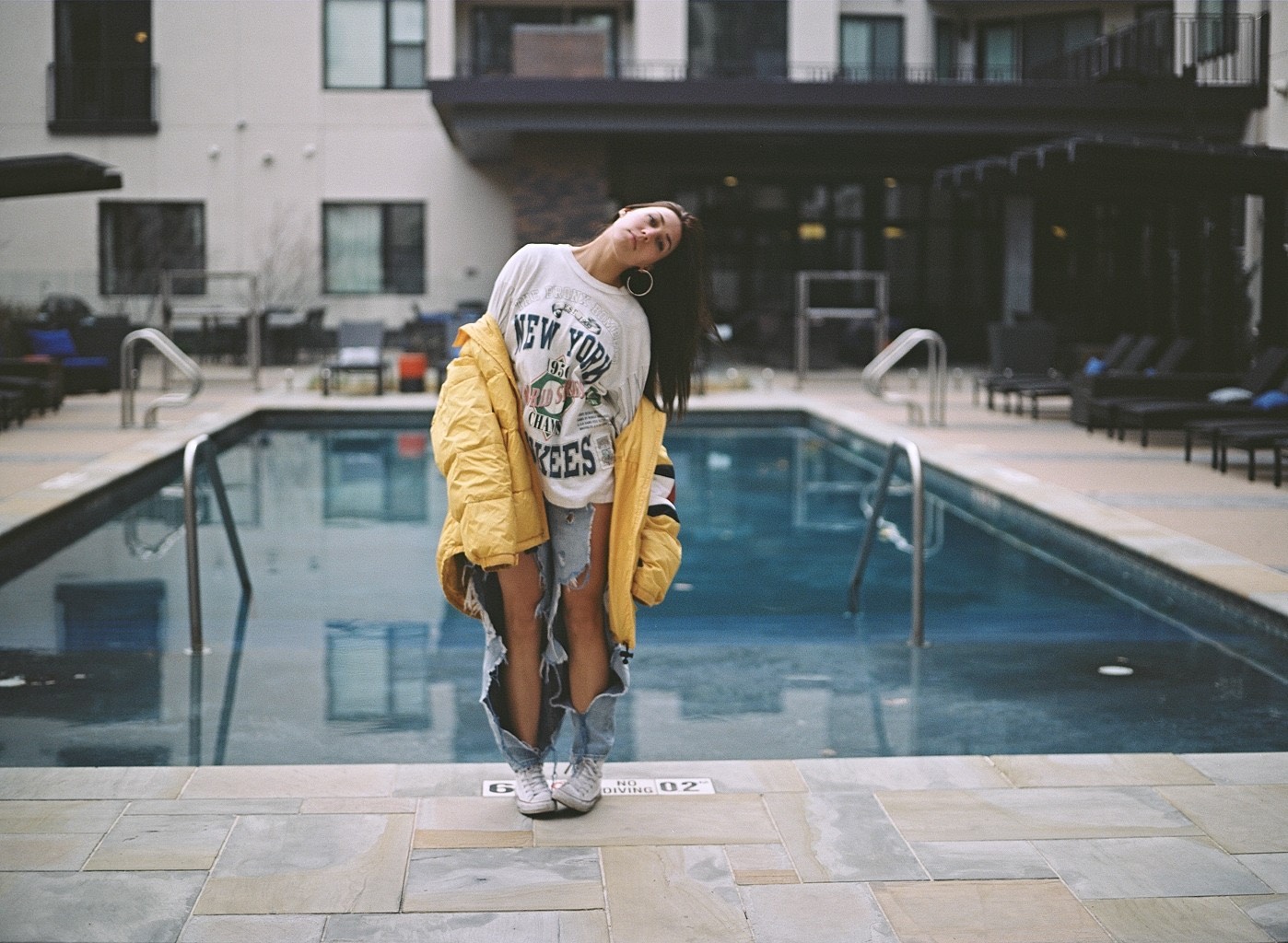 303: What's a trend you wish would go away? A trend you want to see come back?
Povi: I actually love where fashion is right now, so there isn't anything that I wish would go away. I love that the '90s are back with a futuristic flair. I love that I can wear baggy pants and that's swaggy again. I love high-waisted tight pants because they make the butts look great. Something I would like to see come back is the dapper man. I would love to see a man in a nice, fitted, dapper suit with the tie and the shoes and the jacket. As much as I love him in some weird shit, I think the classiness of a man looks fantastic.
303: Any style icons you look to for inspiration?
Povi: Mostly people in my community. My friend Mita Pocket is one of the swaggiest people I know without having to do a whole lot. I think it's her personality, her tattoos, the dope things she puts together for outfits. Also the people at Station, it's style that's not too flashy. I love what the Bay Area is doing right now in fashion with color pops and beautiful hair. I love Lady Gaga's style because I love her flashy things, colors and sequins.
303: What do you usually wear on stage?
Povi: If you see me perform, I'm usually in some type of costume. For my last show I wore yellow fisherman overalls, the show before that I had a white painter's suit on that I splattered with paint. I love costumes and putting on a performance. You'll also most likely see me in some type of baggy pants, with some type of color flash like a gold belt or jewelry that shines on stage. I also love a crop top. My dancers are the cute ones on stage with heels and bralettes and I'm the tomboy.
303: Tell me about Denver's music scene as a female artist?
Povi: It's a male-dominated industry but I also feel very confident about my standing as a woman in the scene. I feel like I'm surrounded by big brothers and I feel like I'm very supported in the scene by both men and women. I try to do my best to support people I really believe in as well. I don't feel like I ever need to shy away from supporting people. I don't want to be in competition with anybody else, I just want to be confident and happy about what I do while supporting the men and women around me.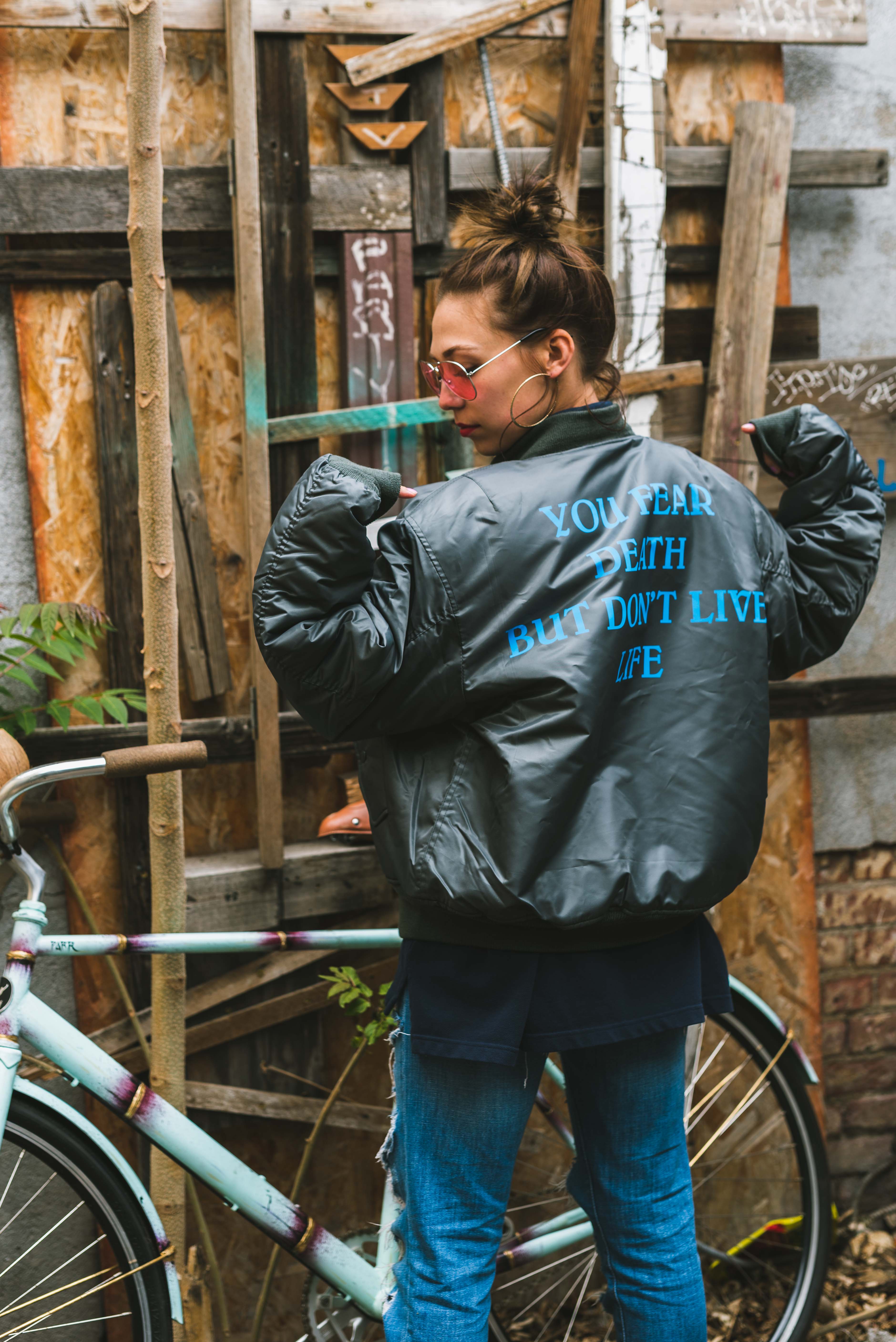 303: Any advice for aspiring musicians?
Povi: Be yourself, all day, everyday. And don't let anybody mold you in any type of way, especially as a woman, people try to mold us a lot but just do you. I'm more myself now than I ever have been and I wouldn't have gotten there without the continued support of my fans, friends and family that have guided me through that path.
303: Do you have any music coming up? Where can we listen to it?
Povi: I'm releasing a song in the next few weeks in which I'm venting from a place of honesty. After that, I'll release the first single from a project I've been working on for the last two years, and later on the project itself will drop. You can listen to all of my music on Soundcloud.
All photography by Alden Bonecutter.