Recently, DazzleJazz announced that it would relocate to the historic Baur's Building, thus becoming Dazzle at Baur's. The transition has already started taking place and Denver is curious about what's to come for the local staple. On May 23, the doors to Dazzle's Lincoln Street location will close. But before that happens, let's take a look at what to expect.
The Hunt for the New Location Took Two and Half Years
It's very clear that DazzleJazz loved its Lincoln Street location and the management that ran it. However, a variety of problems including occasional flooding from plumbing issues led to reconsideration. After two and half years, owner Donald Rossa solidified plans to move to the historic Baur's Building. The venue is on the National Register of Historic Places and has been home to live music for only a few years now — a tradition it hopes to continue.
Dazzle Will Bring Back the Baur's Ice Cream Soda
Baur's Building is rumored for inventing the ice cream soda (though Philadelphia took the credit). The building was originally a confectionary in 1872 owned by Otto Baur. Baur is remembered for his charity, including Free Ice Cream Day where O.P. Baur's Confectionary scooped up that touch of positivity during the hard times of the Great Depression. DazzleJazz wants to continue the building's legacy with ice cream soda's on its menu.
There Will Be Three Stages
If one thing is for sure, DazzleJazz will utilize the venue's acoustics as much as possible. The main stage will move closer to the entrance of the venue and will seat 200 people. In addition, Dazzle will keep the stage that's currently built into Baur's Restaurant and Listening Lounge, and offer up the private room as an acoustic performance area. Colin Bricker of Mighty Fine Productions is remodeling each room with "professional acoustical treatment."
Dazzle Will Work with the Music Appreciation Society
The Music Appreciation Society provides intimate, family-friendly and educational music experiences having hosted over 80 performances in the Denver area. Baur's Restaurant and Listening Lounge has maintained a partnership with Music Appreciation Society (MAS) since its founding in 2015. DazzleJazz doesn't plan on changing that relationship, having already hosted three MAS pop-ups in April with one more to come on April 20. Dazzle's Artistic Director Michael Schreier said, "It is with great fanfare that we announce two of Denver's great music institutions coming together in collaboration to curate musical performances by touring and Colorado-based artists."
Dazzle is Working to Become an "Art Haven"
Though Dazzle has been a Denver jazz staple for many years, it's looking to branch out to become more inclusive with the music and art featured at the venue. Schreier noted that they'll host more folk and blues performances. Alvina Vasquez, Dazzle's PR and marketing representative, emphasized that the concept will have a broader focus on community. Vasquez said, "It's [DazzleJazz] a place where people belong, where people feel free because that's what music is — freedom." Rossa mentioned future partnerships with DCPA and Auraria campus in order to connect students and like-minded art-lovers with Dazzle at Baur's.
They're Hoping to Activate the Alleyway and Basement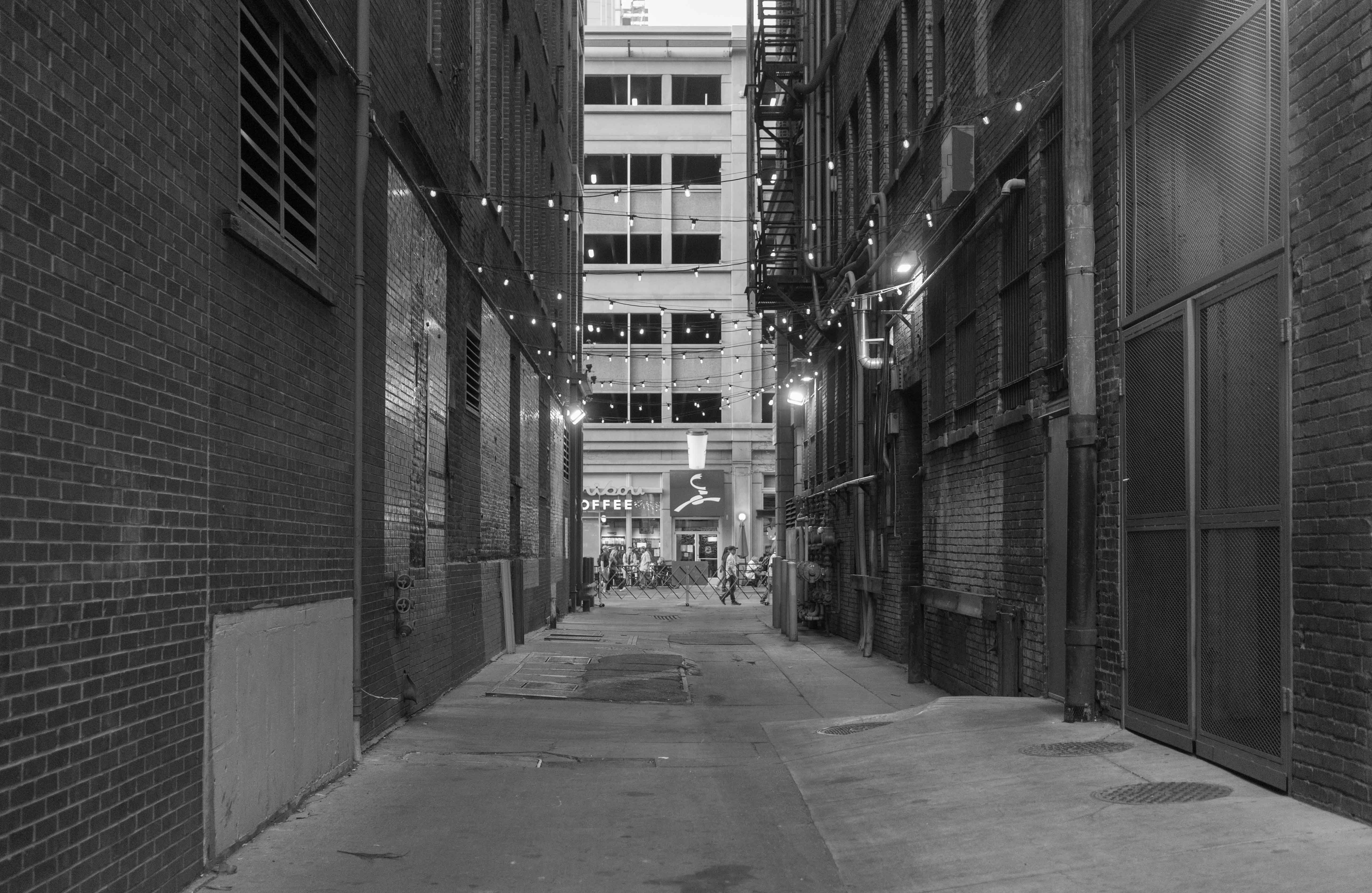 The City of Denver has encouraged business owners to open their alleyways and turn them into something a bit more viable. DazzleJazz hopes to work with the city to give a use to the alleyway next to its new location. Rossa is currently working with the curator of the Denver Chalk Art Festival on a potential art space collaboration. When asked about plans for the basement, which runs the full length of the building, he made it seem the possibilities were truly endless. A few that Rossa mentioned include an underground blues bar, an artist space or maybe even an edible cafe.
Dazzle May Have a Record Store, Coffee Shop and Baked Goods
You heard that right — a record store inside Dazzle at Baur's. Though still in the early stages of planning, Rossa is hoping to host Thomas Burns' Capri Records for a pop-up style setup in the mornings and afternoons. However, it's not official yet. But imagine — a place where students from the Auraria campus or music lovers in the area can swing by, grab a cup of coffee, listen to some music and browse a killer vinyl collection. Well, that could be Dazzle at Baur's in the near future. Rossa claims that Burns' collection is one of the largest in the United States. Going along with the record store idea, it would like to start serving Novo Coffee in the morning as well as pastries and more.
There Will Be a Full Kitchen
The story of Dazzle at Baur's food menu is one of a 20-year partnership finally coming full circle. Chef Mario Godoy is a Mexican immigrant who moved to America three decades ago. Most recently Godoy was the head chef of Cherry Creek's Piatti but Rossa and Godoy, who have known one another for quite some time, will now be working together in one locale. Godoy studied culinary arts in Italy, influencing him to combine two cuisines — Italian and Mexican — into one delicious infusion. The menu will feature items such as pork and ricotta meatballs, halibut ceviche, filet mignon in chimichurri sauce and a spinach salad with jicama and mango.
The Hours of Operation are Still Being Worked Out
DazzleJazz is gradually taking over Baur's Restaurant and Lounge, but the official opening date is June 1. It'll be kicking things off with two back-to-back nights of Otis Taylor. Currently, weekends are booked for the month of June with nothing scheduled during the week. When asked about the hours of operations, Rossa said it's still working it out but made it clear that it wants to be respectful of the upstairs neighbors in the Baur's Building. "But we know right after five-o-clock we can hit it hard," he reassured us. Check out its full schedule here and be on the lookout for soft openings throughout May.
Baur's is located at 1512 Curtis Street, Denver, Colorado.