Walking into the Fillmore on March 29, 2017, the set up was quite different than a normal rock concert or electronic show. A grand piano was showcased on stage, no openers were present to warm up the crowd and people of all ages milled around. Then, the beautiful Regina Spektor walked out onto the stage and immediately went into one of her new songs off the album Remember Us to Life, as well as her classic hit "On the Radio."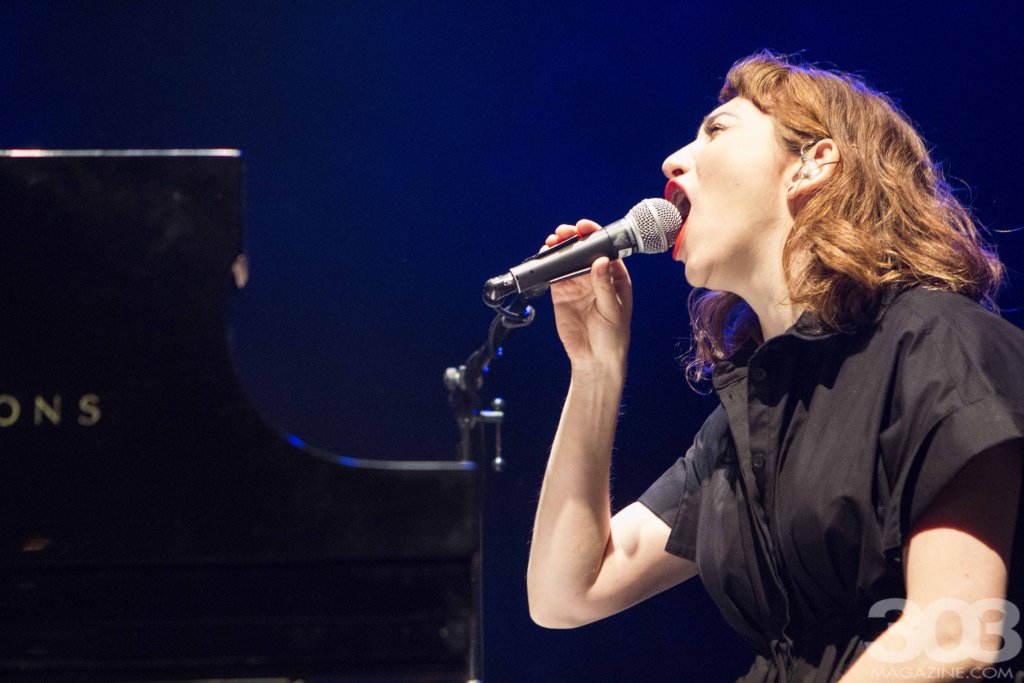 The crowd was instantly aware of her talent when it came to the ivories. It wasn't just her command of the keys – her vocals were pure and sounded straight off her albums. The night continued with a mash up of old and new songs, and the crowd would sing a long to hits such as "Blue Lips" and "Better." But it was exciting to see fans could sing to her new hit "Bleeding Heart" too.
Spektor isn't inherently political, but I believe her new album dives into a side we haven't exactly seen from her just yet. She was a new mother when she created this album, and her storytelling moves past a metropolitan vibe into something more romantic yet dark. "The Trapper and the Furrier" showcases this. "The lawyer and the pharmacist went walking through paradise / Pressed suits in a courtroom, aroma of chloroform / And they smiled at the judge, disposition so sunny /Cause they didn't have the cure but sure needed the money" she sang into the microphone and all was silent. The song transitions from old livelihoods of "trappers" and "furriers" and into current politics.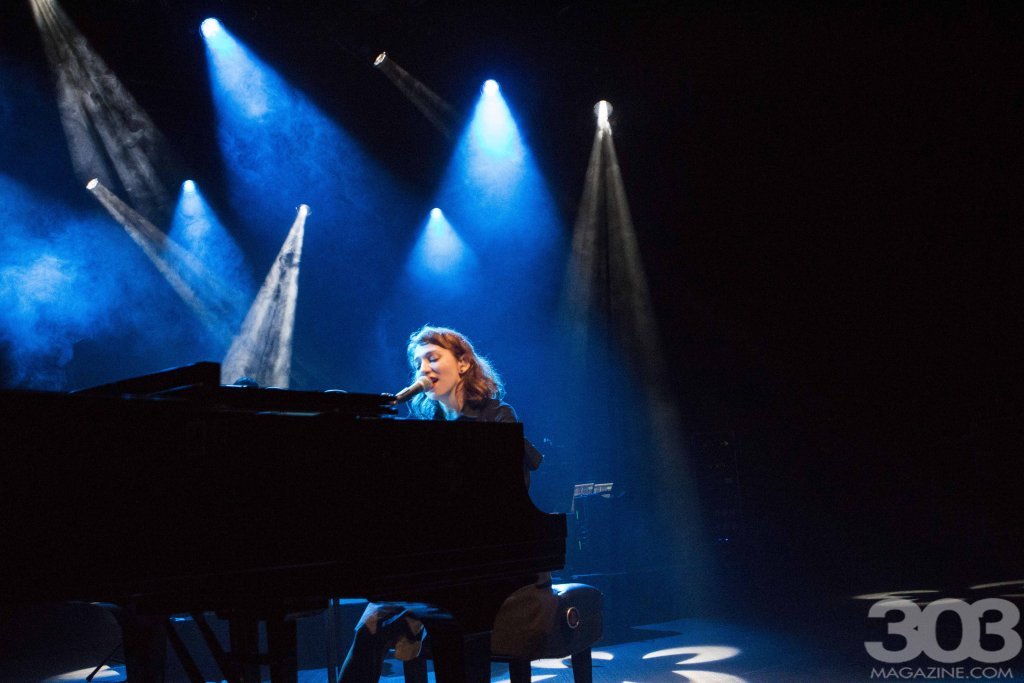 She marched her way into another political song, "Ballad of a Politician." Spektor prefaced with her own heritage of being an immigrant from Russia and how she sympathizes with those being targeted in America's distressing politics. I've actually turned to this song a lot this past year of politics. It reminds us that politics are currently being made by just a handful of people – and it can empower us to change that.
Spektor went into a soulful cover of Leonard Cohen's "Chelsea Hotel #2" and I wanted to isolate this moment. She doesn't need fancy light shows or the latest in technology to share her music with us – and honestly, she could've just done solo piano all night. Her backing band was definitely talented, but Spektor can dip into the realm where everything except for the music. Not too many singers have this ability into today's pop world of music.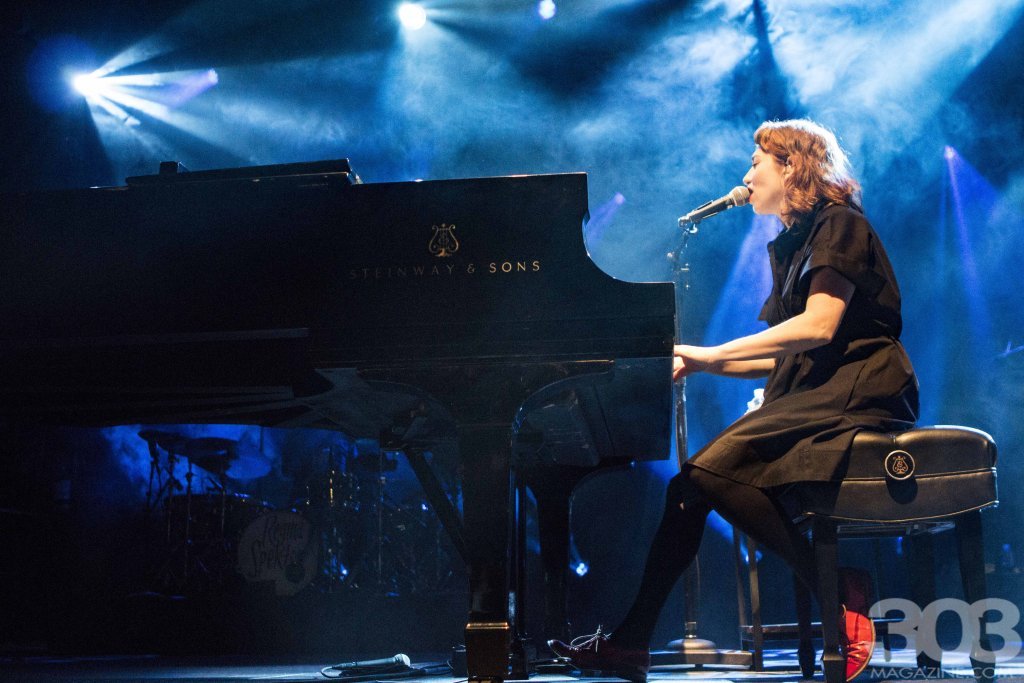 Speaking of pop culture, Spektor played "You've Got Time" to the crowd's enjoyment. That song took off in rising popularity these past couple years because it was used as the anthem to the show Orange is the New Black. It was one of the more forceful songs of the night. "Small Bill$" was also a pop hit of the night, Spektor left her piano bench to spit some words to the crowd. I honestly wished she was giving a one-on-one performance to just me – is that selfish? It's just her lyrics are so powerful and I wanted the crowd to seriously focus on each phrase she was sharing with us. It's hard to feel the full weight of words when you have sections of the crowd talking and drinking.
It wouldn't be a Regina Spektor night of song without "Us," "Fidelity," and she ended the night with "Samson." I think everyone was happy she swung in these longtime favorites. It's hard to catch the elusive Spektor, so if you missed out on the Fillmore, I wish you the best of luck in your journey to hear this quirky singer.
All photography courtesy of Kenneth Coles. View the gallery here.