The Denver lifestyle is far from country living, and even further from Southern living, but Denver Biscuit Co (DBC) brings us a bit closer. Every imaginable variation of biscuits and gravy is offered in its casual setting. Arguably the best hangover food in the city, DBC's popularity keeps lines spilling into the streets every weekend.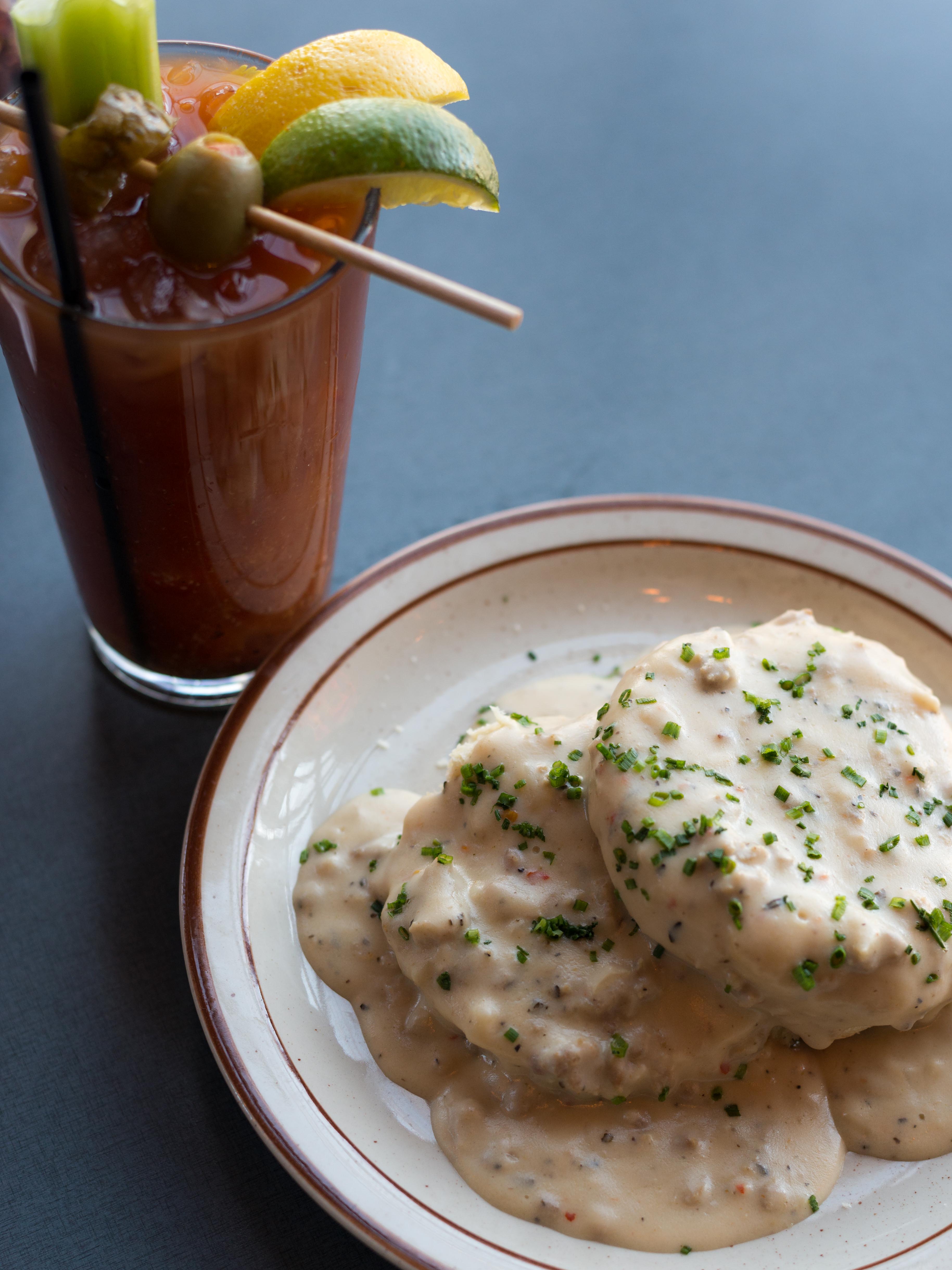 Their biscuit sandwiches offer a hardy start to your day. For authenticity try The Colfax A ($8.95)— the collard greens honors the DBC's regional roots. The Franklin ($9.95) has everything— bacon, gravy, cheese and fried chicken. If you'd like a classic start to your day try its namesake biscuits and gravy ($8.25) and do add an egg ($1.25) for the full effect. Southerners will be shocked to find that the gravy doesn't require a drenching of Louisiana hot sauce and mountains of pepper required by most attempts at this dish this far from the Mississippi. The Atomic Bloody Mary ($8) earns the name with Left Hand's milk stout being one of the key ingredients. To truly compliment the endeavor you must try the housemade sweet tea ($3).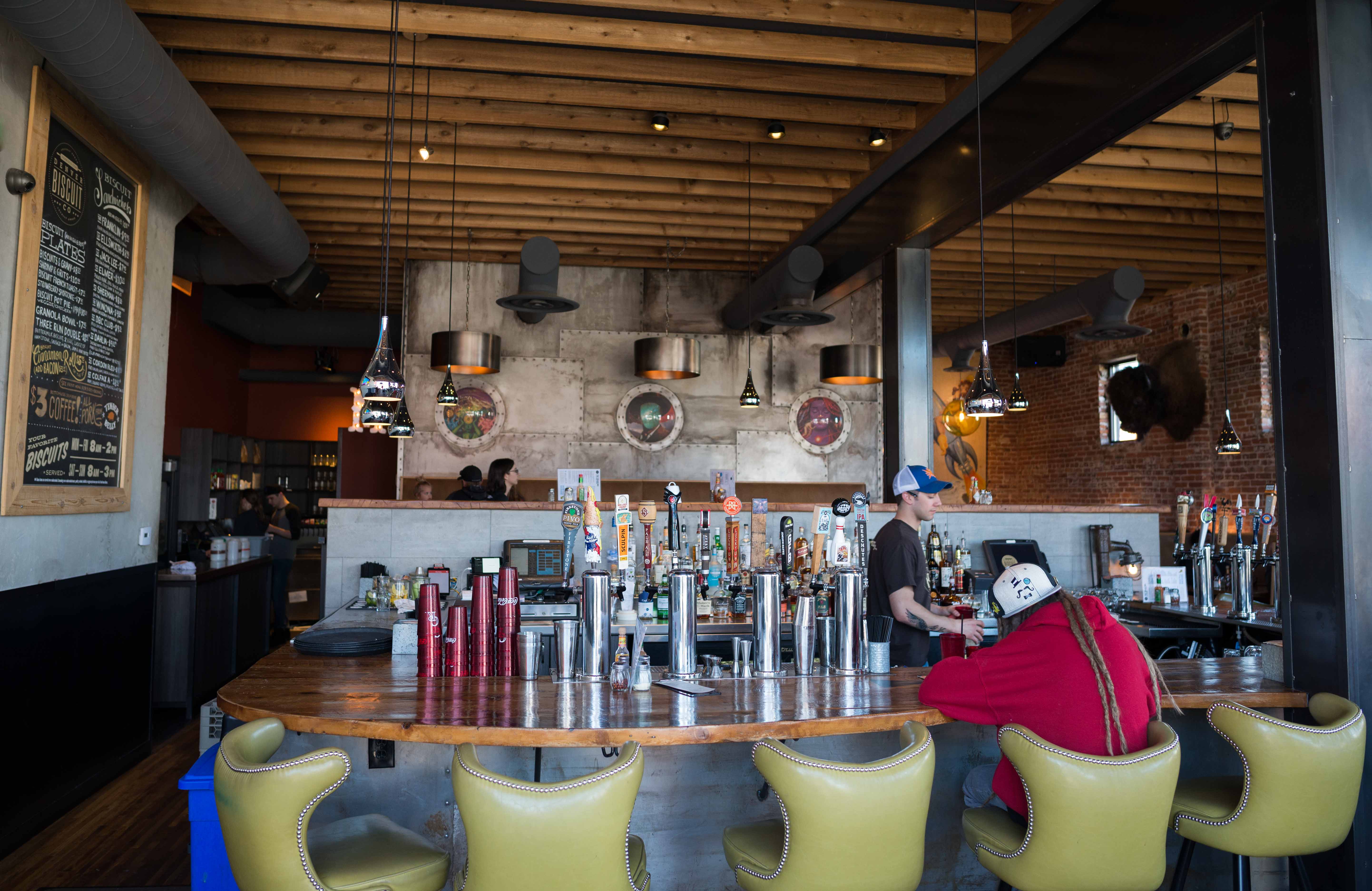 With three locations in Denver and now one in Aurora, DBC can be found sprinkled throughout the city. Each location has a relaxed, down-home atmosphere that is inviting to every Denverite or tourist. Revelry is encouraged as there are expansive selections of caffeinated and alcoholic beverages that are offered at any hour.
If you get there after 8 a.m. on weekends expect a wait— the Broadway, Colfax and Stanley Market locations offer great time-killing activities whether it's carousing record shops or shuffling through dispensaries. Whether you're hungover beyond belief or heading to the mountains— DBC will set a savory pace to your day.
Pro tip: The Stanley Marketplace location is the only DBC that serves biscuits all day.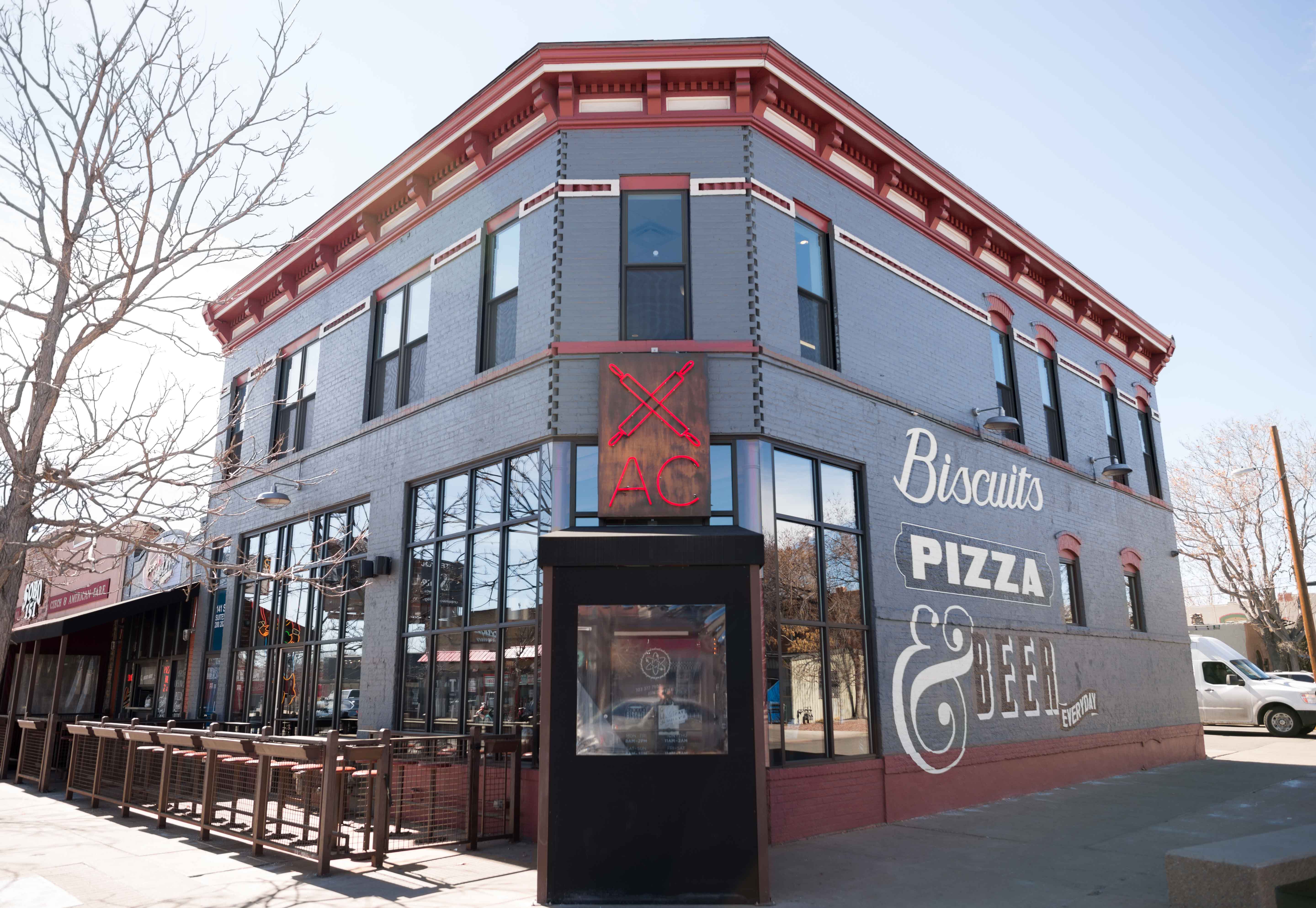 Denver Biscuit Company is located 3237 E. Colfax., Denver; 141 S. Broadway., Denver, 4275 Tennyson St., Denver and 2501 Dallas St.,
Aurora
All photography by Alden Bonecutter