The United States consumed 913 million gallons of wine last year. With so many vineyards producing to keep up with demand, it's hard to distinguish what bottles will be worth the investment. The average price per bottle has increased significantly in the last two years, but price doesn't always mean quality. If you're constantly lost in the liquor store, or if you generally pick your bottles of wine by the sale price or the pretty label on the front, we're here to help you sort it out.
Enter 21 and Under: our monthly series covering the best bottles of wine at liquor stores around Denver ringing in at less than $21 — because you don't have to break the bank to pop a cork.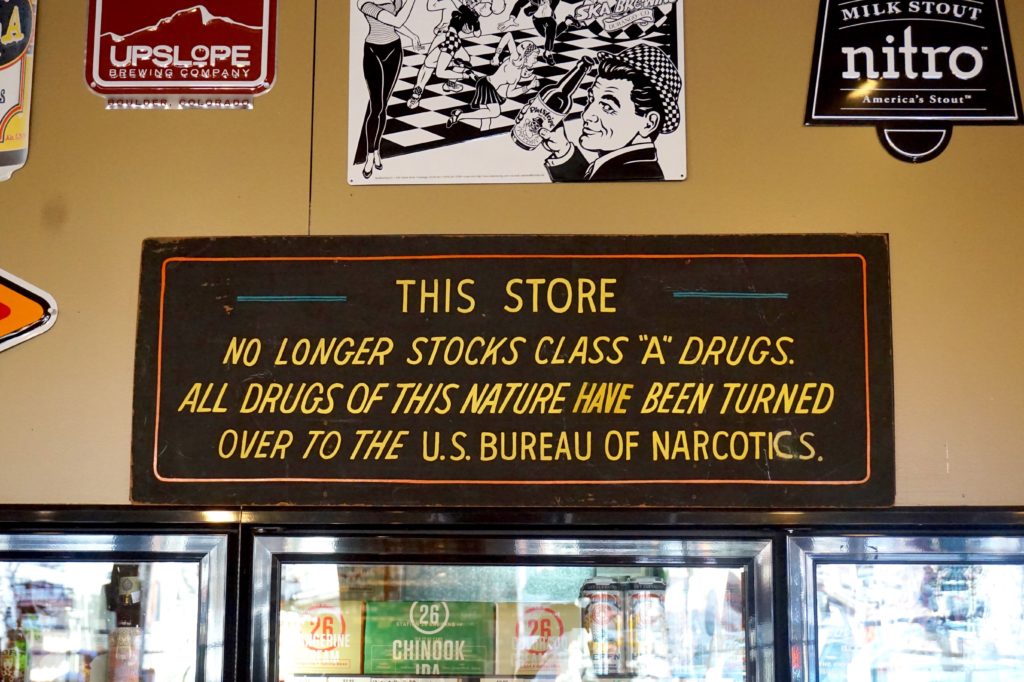 Previously a pharmacy, Joy Wine & Spirits has been serving Denver's Capitol Hill neighborhood since 1963. With a focus on convenience, service and an expansive collection of wine, beer and spirits, Joy Wine & Spirits is your quintessential approachable wine shop.
We caught up with Mason Balistreri, the Assistant Wine Buyer for the shop to talk about his favorite bottles under $21. Balistreri was introduced to the wine industry by working at his family's winery, Balistreri Vineyards, and he focuses on naturally produced wine from thoughtful producers.21 and Under, 303 MagazineAlexandra Palmertoncheap wineDenver cheap wineDenver Winedenv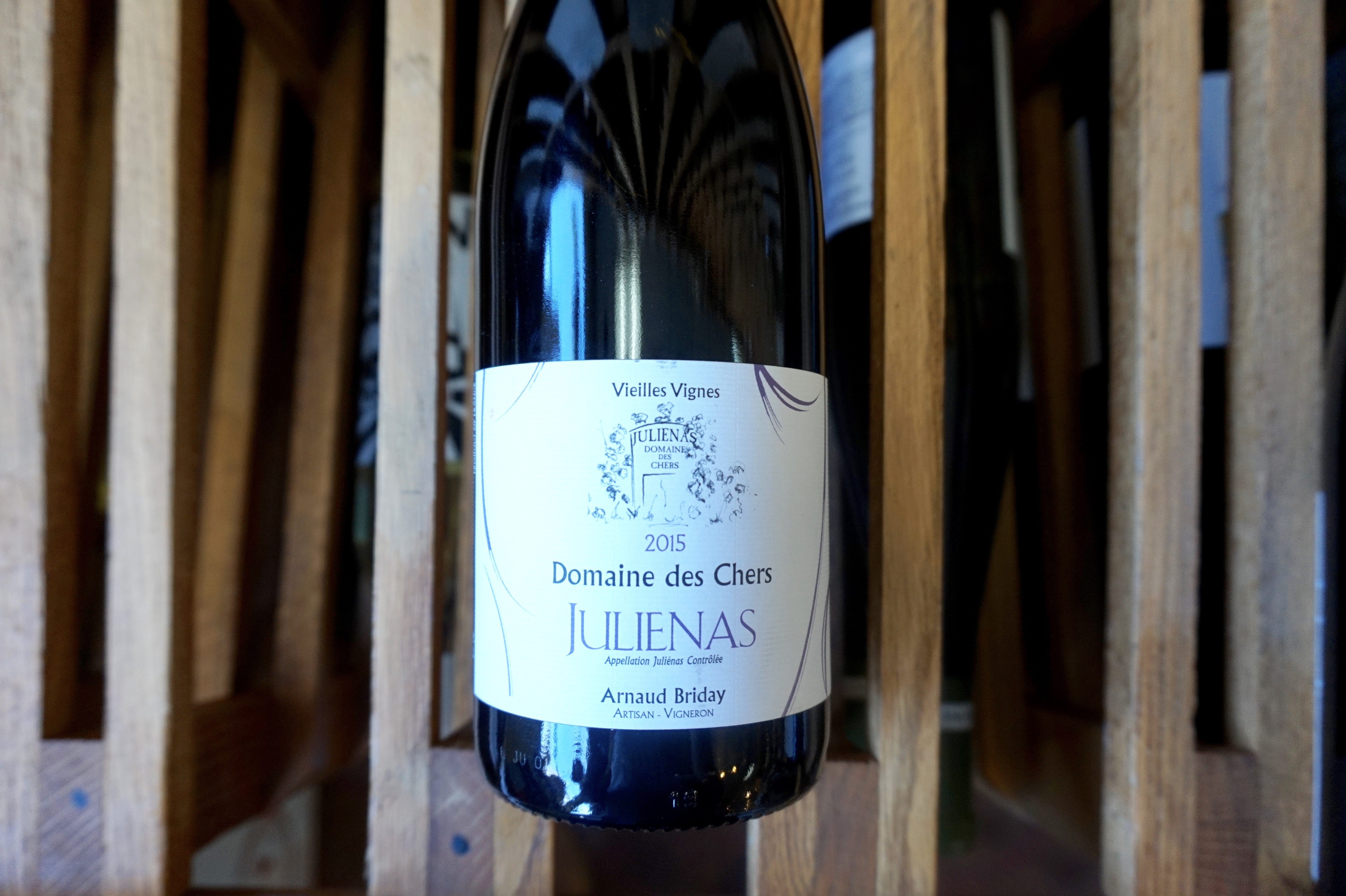 THE BOTTLE: 2015 Domaine des Chers Julienas -Beaujolais, France ($16.99)
"Most customers are only familiar with Beaujolais from the mass-produced, heavily-marketed Nouveau style that comes out during the holidays," Balistreri explained. "The truth is, though, Beaujolais makes very serious wines too! In fact, I would go as far to say that it is the epicenter of modern natural winemaking."
THE NOSE: Beaujolais is one of the most aromatic and intense of all red wines. This one bursts from the glass with bramble fruit, purple flowers, and just a touch of pepper. "2015 was a very hot year in Julienas," Balistreri said. "But the wine is still remarkably fresh and vibrant."
THE PALATE: It's made of Gamay grapes, but it almost tastes like a great Pinot Noir mixed with a Cote-Du-Rhone. It's dark, fruity, concentrated, and rich; but the acidity is perfectly balanced. Refreshing even.
THE PAIRING: "Beaujolais pairs with everything," Balistreri said. "Even foods that shouldn't normally work with wine, like spicy dishes. My favorite pairing is Thai style grilled chicken with lime, fish sauce and sriracha chilis."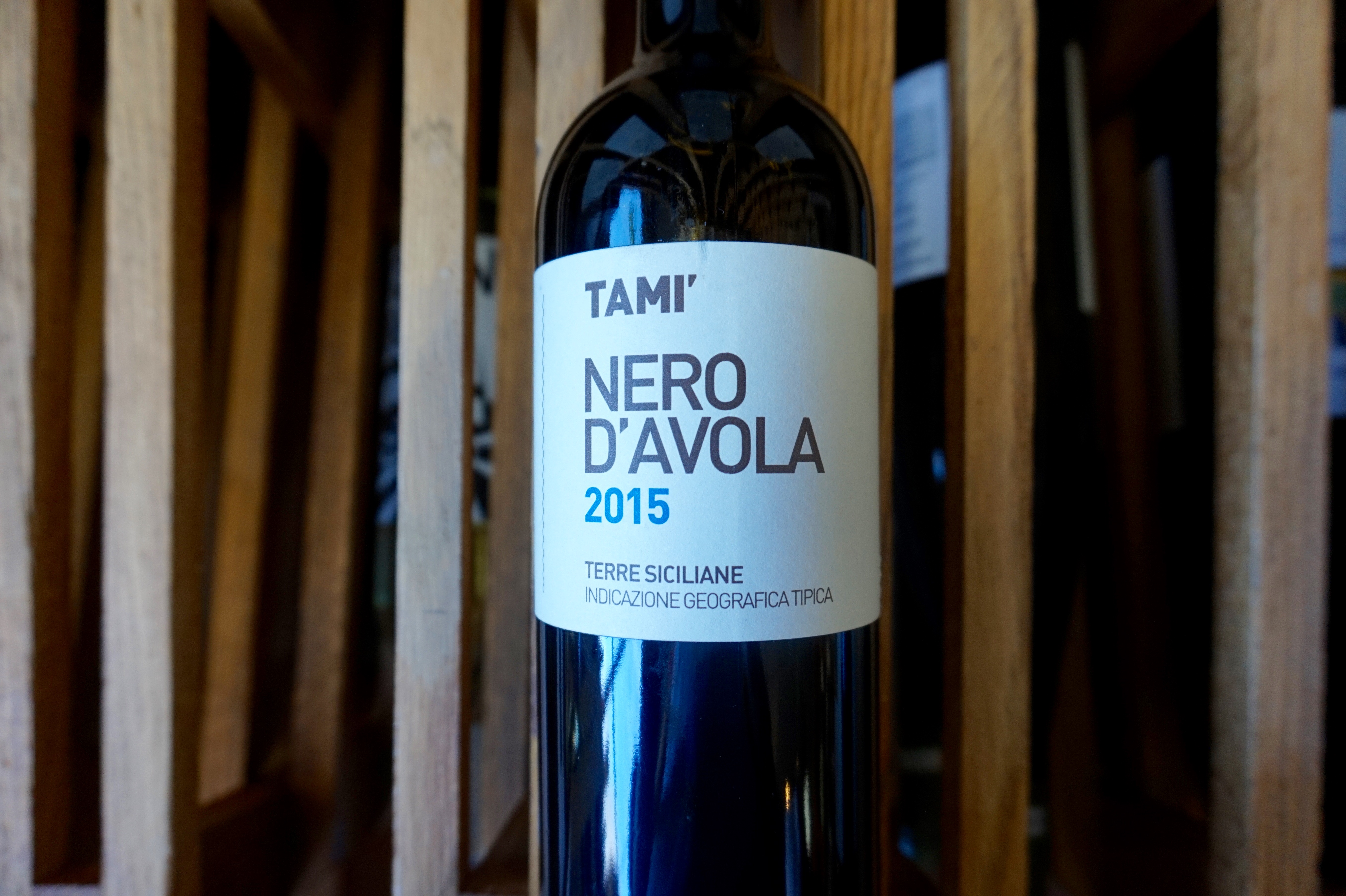 THE BOTTLE: 2015 TAMI Nero d'Avola by Occhipinti, Vittoria, Sicily ($19.99)
"Any hip sommelier will tell you that "Island Wine" is hot right now. The wines of Sardinia, Corsica, Canary Islands, Tasmania and others are quickly becoming en-vogue – and for good reason.These isolated islands have unique winemaking traditions and culture. This bottle of Nero d'Avola under her affordable TAMI label is sure to please just about anyone."
THE NOSE: Dark sun-baked fruit, earthy volcanic soil, and a sense of salinity. "Put your face anywhere near a glass of this stuff and you will be stunned by the amount of aroma and energy radiating from the glass," Balistreri explained. "Naturally-made Sicilian wine has some of the most striking aromas of any region."
THE PALATE: There is a ton of fruit on this wine— cherries, blackberries, raspberries and more. "What makes this totally different than the typical fruit-bomb style of wine is the ubiquitous sense of tart acidity that refreshes the palate," Balistreri said. "It's dry but so delicious. It's like biting into a perfectly ripened piece of fruit – tart and sweet, perfectly balanced."
THE PAIRING: Despite the fruit concentration, this wine pairs great with fish dishes. Anything grilled or smoked too. "Drinking this wine with Sicilian Octopus stew is among the best wine and food pairings I've ever experienced," Balistreri added.
THE BOTTLE: Patrice Colin "Perles Grises" Pét-Nat NV, Loire Valley, France ($19.99)
"For under 21 dollars, I think sparkling wine should be fun not fussy! That's why I picked a different style of sparkling wine called Pétillant Naturel or Pét-Nat for short. These crazy sparkling wines have been made the same simple way since they were accidently discovered hundreds of years ago. The wine ferments naturally in the bottle, and unlike champagne isn't filtered or disgorged at all. This particular Pét-Nat is cloudy, with a beautiful subtle copper hue. It's also completely natural, and doesn't rely on added yeasts to add the fizz."
THE NOSE: Tart fruit, quince, and flowers all fill out the aromas which are classic for the Loire valley. However, you might also notice a touch of yeasty, nutty complexity too!
THE PALATE: Clean and elegant but not at as sharp as other French sparkling wine. This Pét-Nat surprises with raspberry fruit, stony mineral structure and a crazy hint of peanut brittle.
THE PAIRING: "I'm a huge fan of pairing sparkling wine with fried food," Balistreri said. "It refreshes the palate and gives something for the wine to cut against. In homage to the Loire River (where this wine is from), Colorado has some delicious little Brook Trout that can be battered, fried and eaten whole!"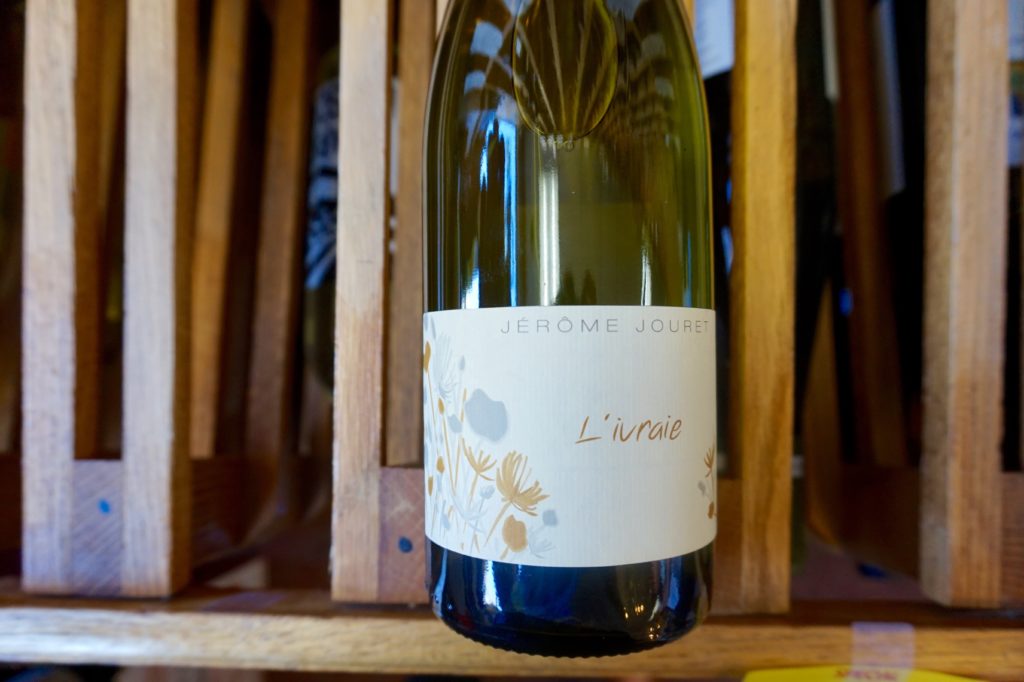 THE BOTTLE: 2014 Jerome Jouret L'iuraie, Rhone Valley, France ($18.99)
"Natural wine' is sometimes hard to find at a good price point but importer Jenny & Francois offers an 'amazing selection at fair prices. One of my favorites in her portfolio is the producer Jerome Jouret. The winery is absolutely tiny, hidden away in the Southern Ardeche region of France. All of the wines and vineyards are treated completely naturally, without the use of chemicals at all. Further, all the wines are bottled unfiltered, unfined and without sulfites— even this white wine."
THE NOSE: This wine has a gorgeous aroma of orange blossom, lemon zest, and perfectly ripe peaches. "Unfiltered white wine is a rare treat. So often, complexity is stripped from wine during the filtration process. I for one rather have a cloudy wine that smells amazing, than a perfectly clear one that tastes like nothing." Balistreri said.
THE PALATE: It's full, rich, creamy but also pure and delicate. Banana, orange-blossom and zippy mineral notes fill out the flavors.
"I'm a huge fan of wines with texture, but no oak flavor. Unfiltered and aged on the lees (spent yeast cells), this stuff is satisfying in a way that most by-the-book white wines cannot be." Balistreri said.
THE PAIRING: Anything with Bacon. "Seriously, any wine with Viognier in it works perfectly well with pork," Balistreri explained. "The ripe apple flavors of the wine compliment the smokey quality of the meat."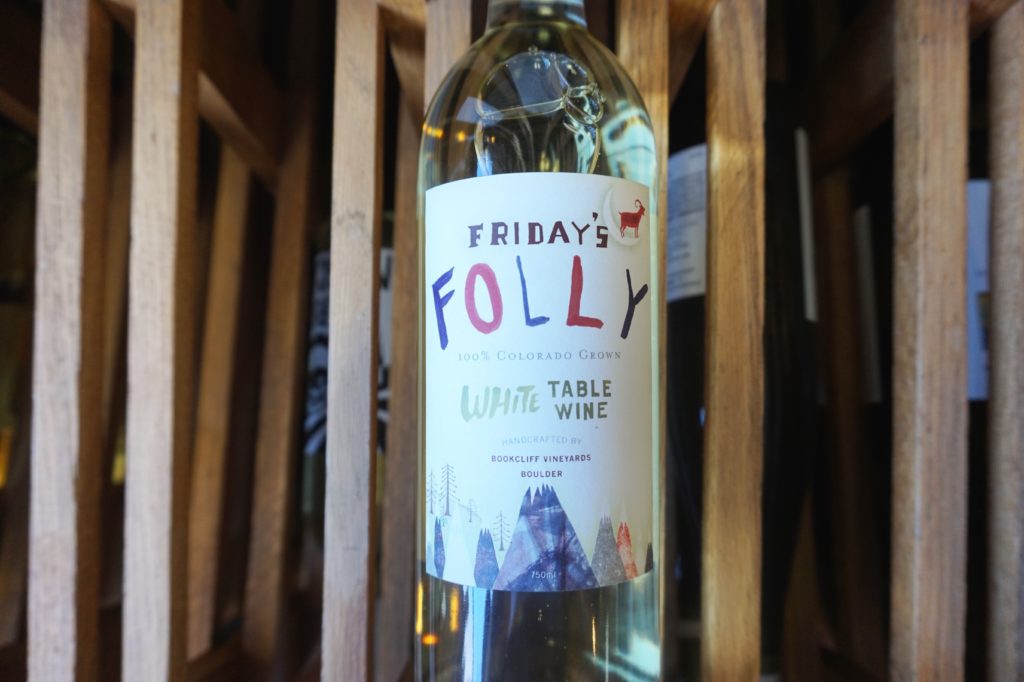 THE BOTTLE: BookCliff Vineyards Friday Folly White Blend N.V., Grand Valley, Colorado ($12.99)
"Colorado wine doesn't get enough credit with a lot of people in this industry, which is a shame because there are some fantastic wines out there. We carry all kinds – from Hopped-Sauvignon Blanc to Biodynamic Pinot Noir – Colorado has a lot to offer. The vineyards are some of the highest in the world and there is plenty of variety. Boulder's Bookcliff Vineyards produces one of the best values for Colorado wine called Friday Folly. It's a multi-vintage blend of all the white grapes they grow on the Western Slope."
THE NOSE: A very pretty aroma of melon, white flowers and a tiny touch of lychee fruit. It's very easy to love.
THE PALATE: Smooth and easy drinking. It has great texture but isn't too heavy. Very delicious white wine for the summer.
THE PAIRING: A sunny Colorado day with some fresh fruit and prosciutto would make this a perfect day.
What wine shop should we explore next?