Here we are again, Colorado. That mid-spring time when the festival lineups drop faster than our back accounts can keep up. So, which ones do we pick and choose from? Only you can decide, but since we at 303 Magazine care deeply for each and every reader, we have made a comprehensive road map for you to reference as you go about squandering away your rent money.
Project Pabst
Where: Denver, CO
When: May 20
Cost: $55
The Lowdown: Well, this lineup really came out of nowhere and slapped us right upside the head. For Project Pabst, this year is their year. With Ice Cube, Phantogram, Kurt Vile, STRFKR and Noname, this one day celebration of music will be one that Denver is drooling over for a long time. This festival is happening in other cities across the US, but Denver is the only one announced yet…sounds like someone is playing favorites. Again, this will be a single-day-doozie, so pack your comfy shoes and drink enough water, but go home at the end of the day. Spend time with your cat. Throw an after-party. Heat up some bagel bites.
Global Dub Festival
Where: Red Rocks
When: May 20
Cost: $39.95
The Lowdown: Grab your spirit hood and water and let's go Global. The festival that always packs the monoliths outside of Denver is back, and the lineup is every bit of womp any dubstep fan could want. Flux Pavillion and Illenium will head the lineup, which should give you a pretty clear feel as to what sort of celebration you will be getting yourself into. If you are still scratching your head, make sure you have a safe place for your wallet in that spandex get-up and make sure you have a safe ride home, as this fest only needs one night to give you memories forever…or not.
Country Jam
Where: Grand Junction
When: June 15-18
Cost: $145
The Lowdown: Have you been dying for a chance to break out those cutoff shorts and even out that farmers tan? Well hot dog, Country Jam might be the perfect place to do it. While a country music festival in Grand Junction, Colorado may sound below par of some of the others on this list, if you are a fan of the genre the festival never ceases to bring the heat in the lineup. This year is Kenny Chesney, Jason Aldean and Thomas Rhett, all big names in the game. The festival is not camping only, but beware of indulging and then hitting the road. The venue is outside of the town, and the safer option would definitely be to on the grounds. You will want to bring sunscreen, a cowboy hat and your finest aviators to make a splash.
Telluride Bluegrass Festival
Where: Telluride, CO
When: June 15-18
Cost: $82-$235
The Lowdown: One of the longest running tests in Colorado history is, of course, Telluride Bluegrass. The annual meeting of string fans of all shapes and sizes takes place right in the middle of the town. The lineup always boasts the heavy-weights of the bluegrass genre, while tossing in a few outliers to keep things interesting. This year Dispatch, Jason Mraz and Norah Jones will be in the mix — a mix that will also include yearly staples like Sam Bush, Leftover Salmon and Yonder Mountain String Band. High in the San Juan Mountains, there is no way to this fest without a car, but once you're there costs stay down. Mary E. Ilium campground is only $50.00 a night, with shuttles that send you back and forth to the venue. You will need a tent, food and other good time essentials.
Sonic Bloom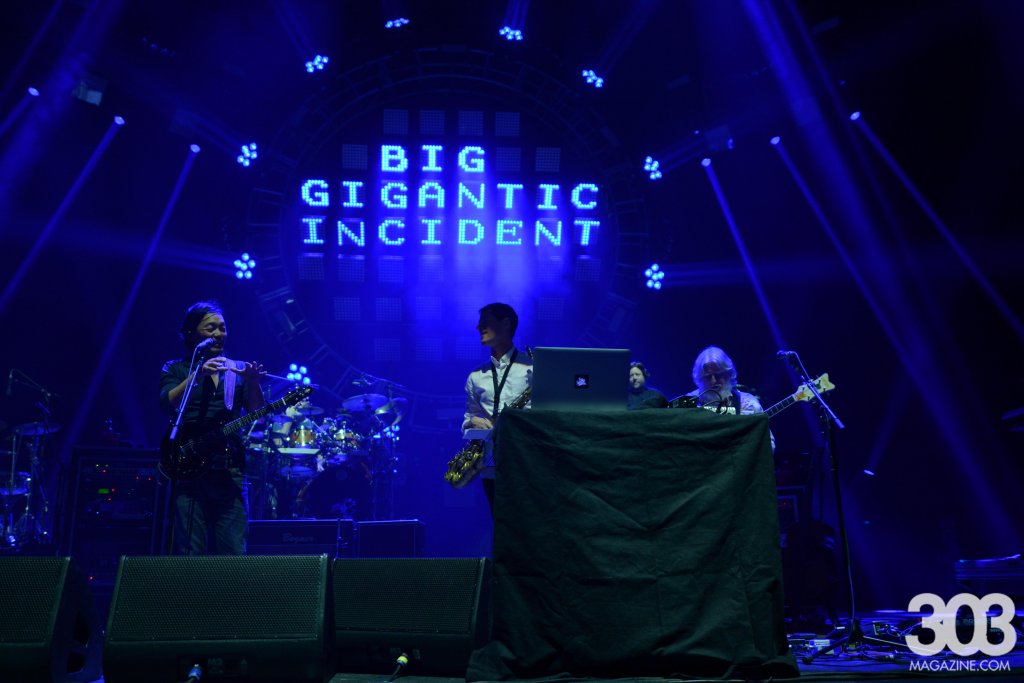 Where: Hummingbird Ranch, CO
When: June 15-18
Cost: $211
The Lowdown: If the smell of weird gets your interest, Sonic Bloom is probably the weekend for you. The headlining act this year is Gigantic Cheese Biscuits, which will be a super-hybrid performance with Big Gigantic, The String Cheese Incident and The Disco Biscuits. Safe to say that one will be a doozy. The Polish Ambassador, The Floozies and the for-sure-alien-from-outer-space that is Ott will also also be along to guide the wild ride. Since this is a camping festival, one will need to tote a tent, groceries and plenty of water to stay hydrated with under that hot sun.
Bravo! Vail Music Festival
Where: Vail, CO
When: June 22-August4
Cost: Varying Packages
The Lowdown: This is one festival that may not ring any bells unless you are into the world of Colorado orchestra. For 30 years, this congregation of musical talent has taken place high in the mountains near Vail. This event is much more laid back than the aforementioned, is family friendly and will more than likely expose its participants to a new world of Colorado musicians. Since it takes place over the course of several weeks, patrons can pick and choose when they want to go, who they want to see and where they would like to rest their heads in between acts. Plan to spend a little, rooms in Vail are not cheap.
Westword Music Showcase
Where: Golden Triangle, Denver, CO
When: Saturday, June 24
Cost: $35
The Lowdown: Let's face it, you love this lineup every year and there is no evidence of stopping. Shakey Graves, the Revivalists and Cut/Copy are all going to be bringing down the house at the multi-staged event. The festival that keeps everyone running around South Broadway like an amusement park, you will be sure to find a hole in the wall bar with the best specials in town while you hear your new favorite Denver band. It runs all day, and they mean it. Make sure you are drinking water, keeping track of your homies and catching as many acts as you can fit into your schedule.
Ride Fest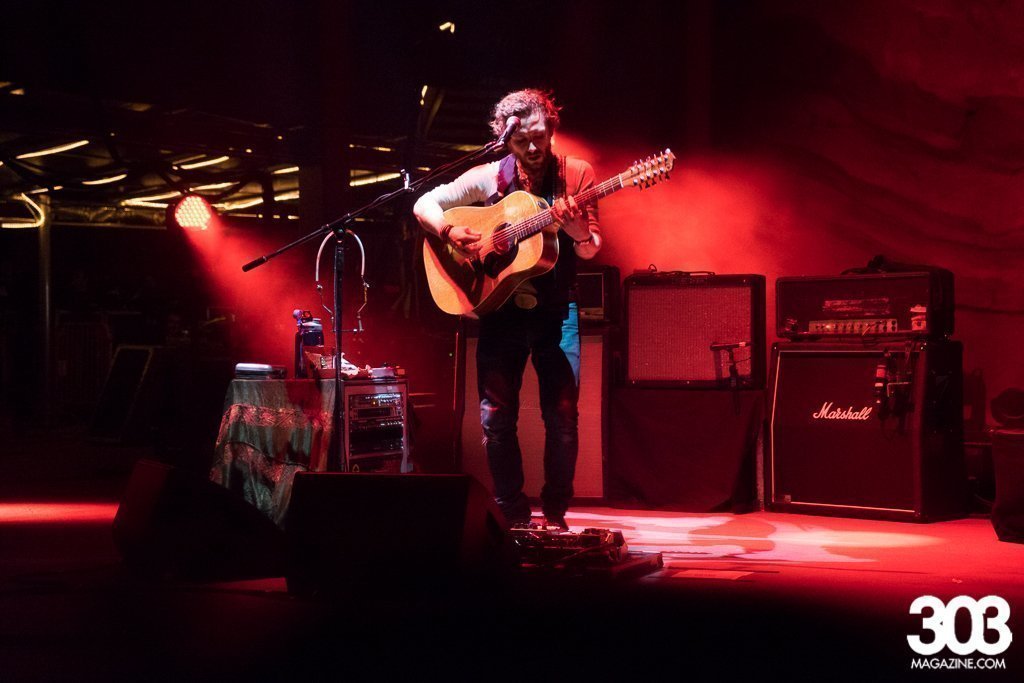 Where: Telluride, CO
When: July 8-9
Cost: $234
The Lowdown: If strings and blues are not your calling but you love the ambiance that Telluride has to offer, the Bluegrass Festival nor the Blues and Brews do not have to be your only hope. Ride Fest brings to the beautiful town park Beck, Ben Harper, John Butler Trio and more. Although it is a different kind of festival it has a very similar setup. You need a camping pass, you need a tent and you need some pals who are going to scream along to "Loser" with you and Mr. Hansen.
Underground Music Showcase
Where: Various locations in Denver
When: July 27-30
Cost: $55+
The Lowdown: If you love the Denver daytime festival feel but are more inclined to devote your time to finding the new up and comers of our area, UMS, or the Underground Music Showcase is the party for you. There is a lot of information yet to poke its head out of the announcement sand; however, this rager has been popping off for 17 years this summer, so I would not waste time fretting on details and suggest you just mark your calendar now. Like Westword, this fest is pretty all over the place as far as venues go, but that is just all the more reason to get out and chug beers and shots in some parts of the city that you haven't yet.
Go here for the lineup, thus far.
Hard Fest
Where: Red Rocks
When: July 28
Cost: $49.75
The Lowdown: Not much has come out in regards to this summer favorite, but we know it is coming. With last year's lineup boasting big EDM players RL Grime, Savoy and Keys N Krates, you can bet this night will be one for the 2017 books. With four or five events a year, the Hard Summer franchise has made a home at the greatest venue in the world, so one should not count this day of freaky fun out. Keep an eye out for details and get started on bedazzling an old bra.
[Update 5/22 at 3:38 p.m.: Dillon Francis, DJ Mustard, DESTRUCTO, AC SLATER, Wax Motif and Kittens are headlining.]
RockyGrass
Where: Lyons, CO
When: July 28-30
Cost: $160
The Lowdown: Oh, look! Another Planet Bluegrass favorite. So, let's say you love the stacked lineup of the Telluride Bluegrass Festival but hate the beer and bathroom lines? Well, whoever said there is not best of both worlds has never had the blessed opportunity to check out RockyGrass, the perfect in between of a heavy hitting lineup of talented pickers and a laid back vibe. While tickets do appear to be snagged up for the time being, keep an eye on Planet Bluegrass' website, the exchange there is safe, watched and friendly. This will be your run-of-the-mill three day fest, so pack your lodging in and eat around a stove. Don't forget beer money!
ARISE Music and Arts Festival
Where: Sunrise Ranch, CO
When: August 4-7
Cost: $169
The Lowdown: The festival that quickly became Colorado's baby is going to be commencing again, and like last year and the year before, the lineup is drool worthy. Hip-hop superstars Atmosphere, master of the EDM universe Tipper and female angst queen Ani DiFranco are the leading acts for now; however, there is a promise for three more star players to be announced in the next coming months. This is your premier, community-focused summer festival, complete with yoga and camping so bring your gear, your food, your beers and a good mood.
Go here for the highlights of the lineup.
Rocky Mountain Folk Fest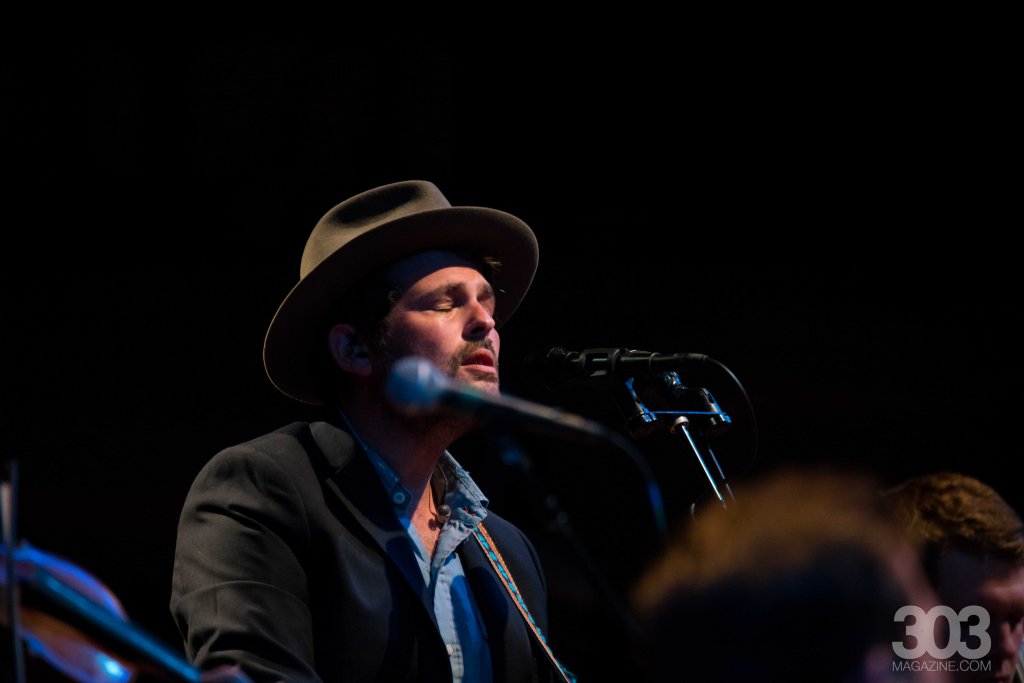 Where: Lyons, CO
When: August 18-20
Cost: $150
The Lowdown: Planet Bluegrass just never lets us down. Every year, they give six soul-quenching events for the music lover in all of us. Obviously, Telluride holds the crown for the most well-known and adored, but over the last few years, the Rocky Mountain Folk Festival has been steadily grabbing a solid following of its own. For those who want to avoid the 10,000 person gathering that is the bluegrass fest, one can join the softer souled event in Lyons, and still enjoy a weekend of talented tunes with their loved ones. Gregory Alan Isakov, Lake Street Dive and Rhiannon Giddens will be the main acts to catch.
NedFest
Where: Nederland, CO
When: August 25-27
Cost: $130
The Lowdown: This three-day Colorado favorite is nothing like your run-of-the mill musical get togethers. Tucked back in the Rocky Mountain town of Nederland, the concert brings together an eclectic crowd without the lines and headache of most summer festivals. With only one band announced as of yet, Gasoline Lollipops, you can be sure there will be more exciting news to come within the next few months. Take your typical camping gear and a positive attitude, because you're about to make some friends.
Jazz at Aspen Snowmass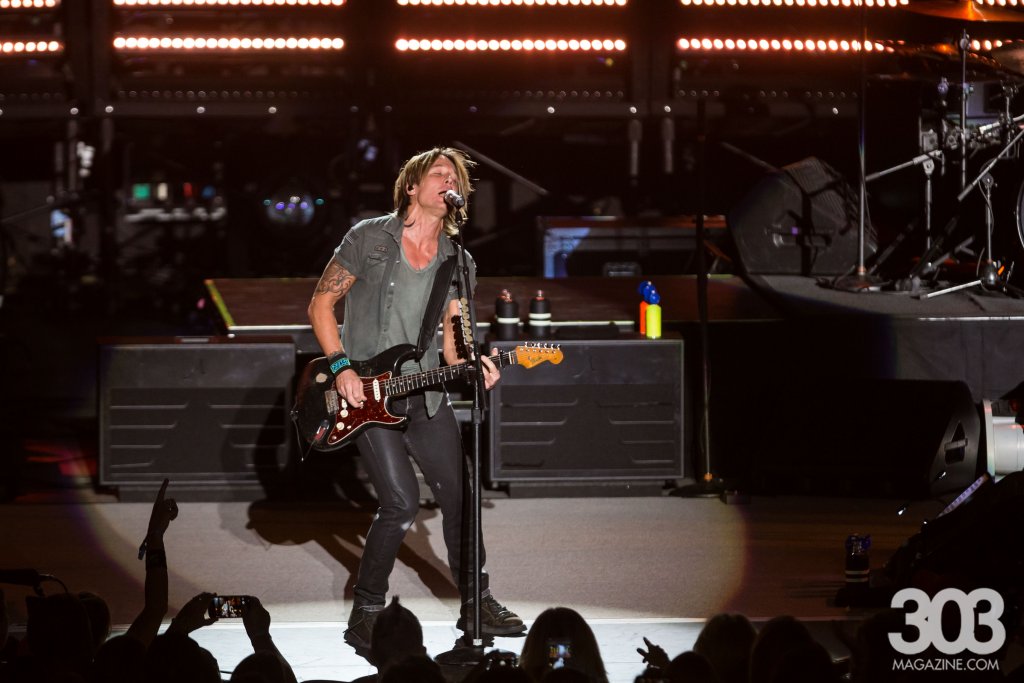 Keith Urban. Photography by Kyle CooperWhere: Snowmass, CO
When: September 1-3
Cost: $199.95
The Lowdown: This event, though small and humble, brings a mighty plate to the table of deciding-which-festivals-to-drop-dough-on. With a stacked lineup of Maroon 5, Keith Urban, the Roots and Daryl Hall and John Oates, it could very well be worth it. With it being in the fancy hills near Aspen, you will not camp but will need to put yourself up in a hotel, which could cause financial burden if you're used to snoozing off the inebriates under the stars. If saving dollars isn't part of your agenda, the walls of the inside are lined with tasty food trucks, so no real need to plan for meals. You will probably need a way to transport to and from, so look into the shuttle pricing on the website when checking out.
—
And there you have it. Aside from maybe one or two festivals to still be announced, we covered most of the bases here with everything you might want to know about summer festivals in CO. Sure, there are too many to commit to all at once, but hopefully by the time these roll around you have found a wealthy donor whose only wish is to facilitate your summer vacations. It'll happen, we believe in you.