Ten years ago, a packed venue full of fans ready to skank to the likes of Less Than Jake followed by Pepper would have been a sight to be expected. Today, although much less likely and frequent, it was nice to see that same sight is still met with excitement, loyalty and a whole lot of sing-a-longs.
Opening acts Kash'd Out and Red City Radio brought familiar sounds. Oklahoma City's Red City Radio encompassed more of the fast-punk to go along with Less Than Jake's 90s ska template, and Kash'd Out's reggae vibes made it easy to see why Pepper recently signed them to their label Law Records.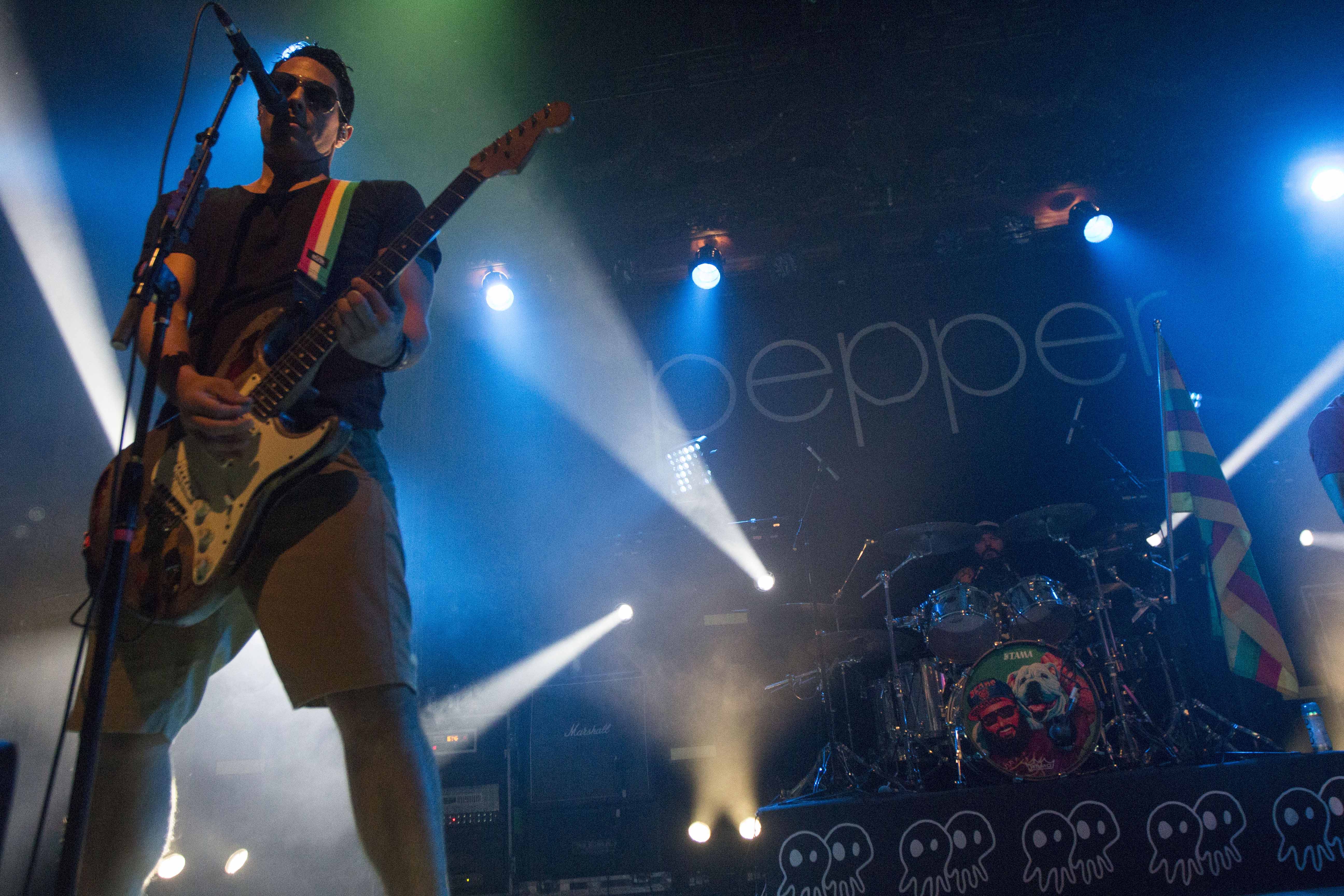 Less Than Jake did not make the crowd wait too long to get things started, though. The quintet of punkers clamored on stage, screaming "Denver! Let's party!" Blasts of confetti spurted out to the audience as they rocked to classic punk-ska staples like "Dopeman," "Things Change" and "The Rest of My Life." Bassist Roger Lima took the spotlight to explain some background on the next track. Citing that five years ago "Look What Happened" made it to a top track list in Argentina, a laughable fact as the song originally came out to the world in 2003 with the release of Anthem.
Toilet paper and balloons shot out and bounced around as "Overrated (Everything Is)" kept the bodies jumping high. Chris DeMakes announced the band has been together 25 years this year, a feat for any group. Lima joined in the stage banter, calling out a bored looking fan on the second level. "P.S. Shock the World," "Rock-N-Roll Pizzeria" and "Plastic Cup Politics" had their set concluding at 9:45 p.m.
"Smoke em' if you got em' everybody, thanks!" said DeMakes.
The set wasn't over until the guys came back out for their encore set. Major hit "Science of Selling Yourself Short" started it off, and it was completed with ode to their hometown "Gainesville Rock City" and "Ghosts of You and Me."
At 10:30 p.m. the rowdy trio of Hawaiians couldn't postpone their inevitable performance. Bassist Khaleo Wassman and guitarist Brett Bollinger noticeably wore shirts, not a common look for them in their career of showing off their chiseled muscles. A simplistic background of their logo hung behind their wild dance moves, moves that accented the jams of "Love Affair," "I Like Your Style" and "Start You Up."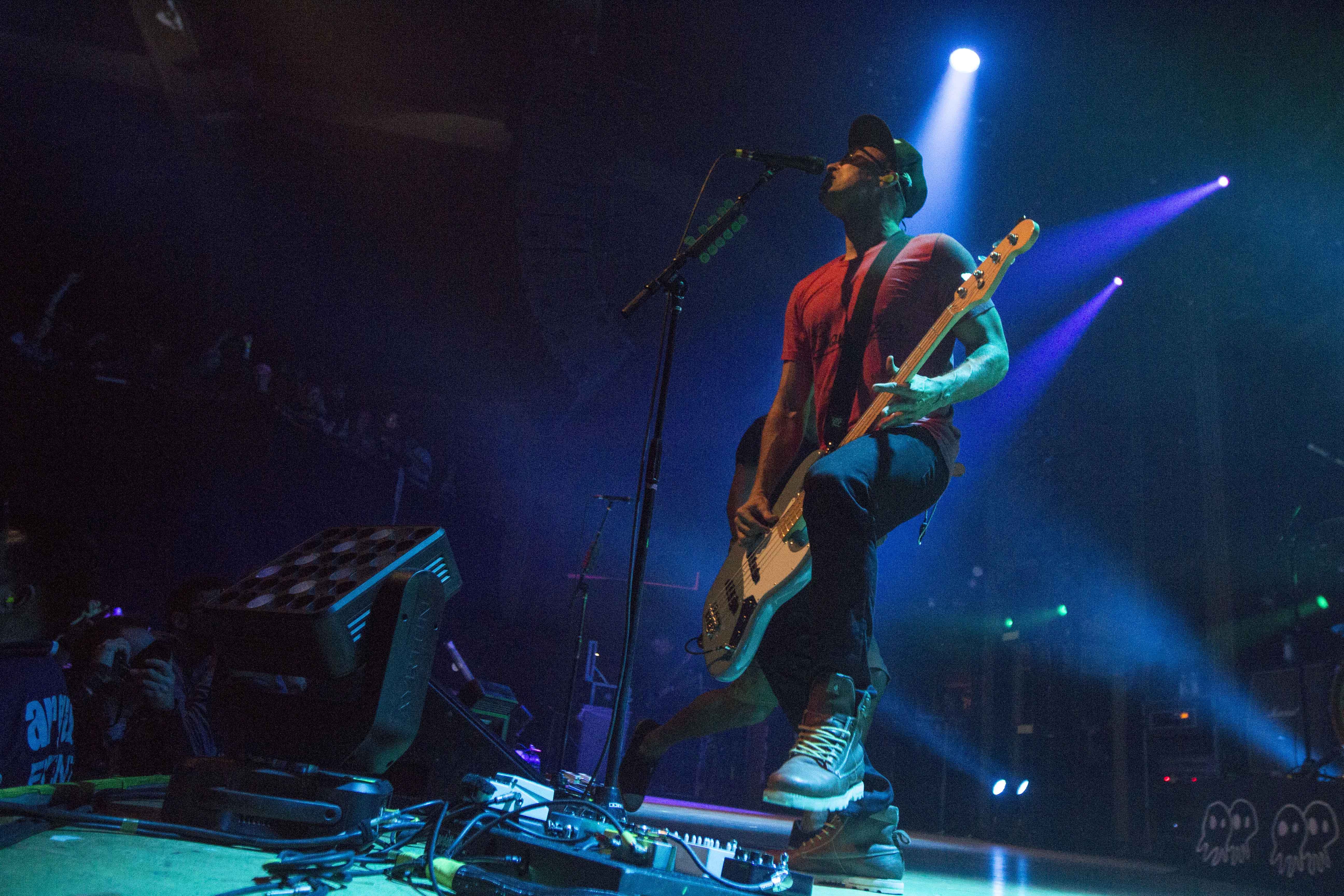 Less Than Jake's Buddy Schaub (trombone) and Peter "JR" Wasilewski (saxophone) joined the stage for "Ho's." Wassman declared the ten year anniversary of the album No Shame, which sparked "Nice Time," "Your Face" and "No Control."
"Even through all of the bong hits, you guys still remember No Shame!" said Bollinger excitedly.
Yesod Williams, on the drums, then took the show all for himself, raging a huge solo experience along to Bruno Mars' "24K Magic" and Daft Punk's "Get Lucky." Bollinger returned along with select members of Kash'd Out to rock a slower jam, which was seemingly well received by the house. Wassman rejoined the group for "Freeze," "B.O.O.T." and "Too Much," before jumping into the wildest track of the night, "Give it Up."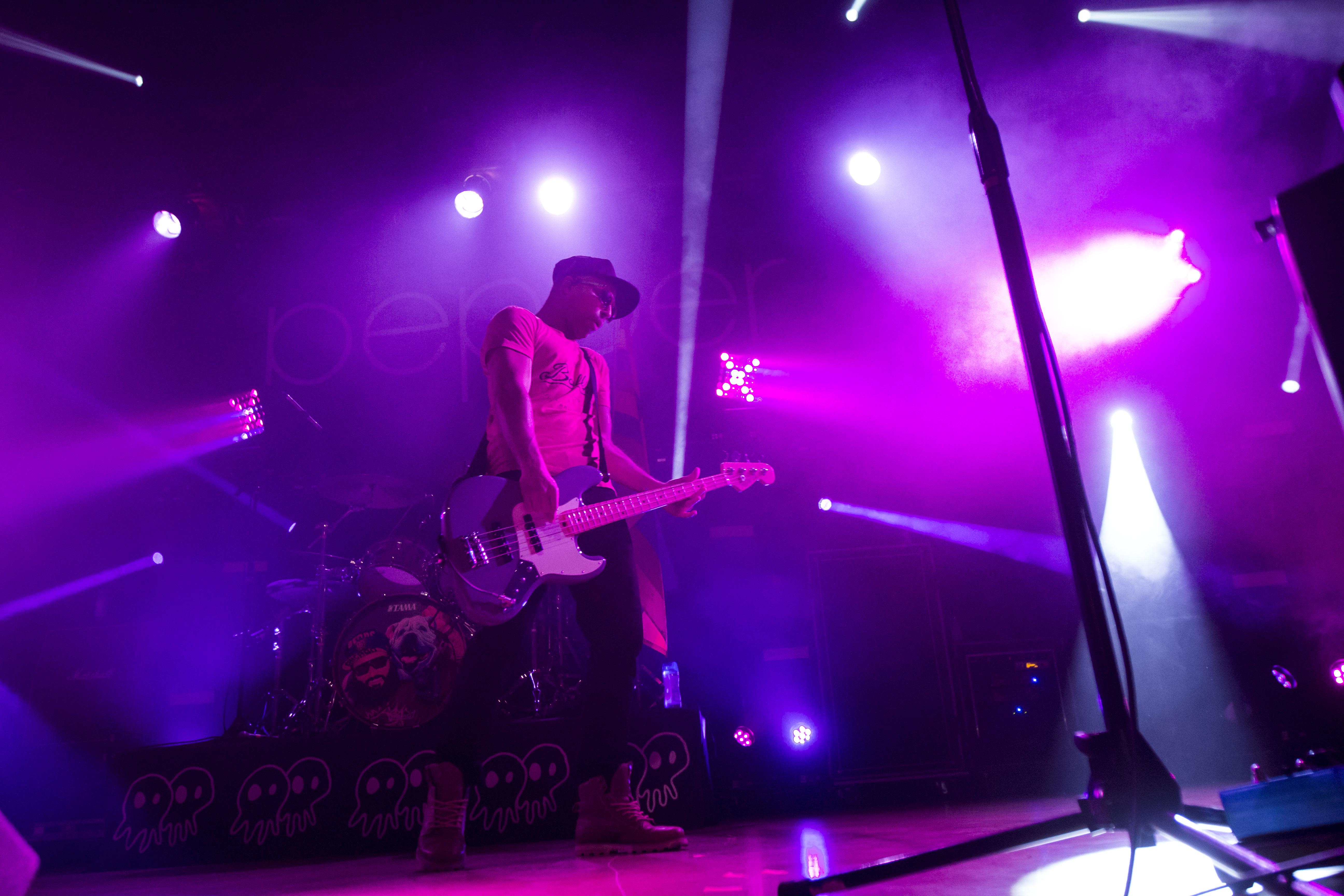 After a brief encore, Wassman sauntered back on stage for a solo-intro to "Crazy Love," although his other two bandmates quickly made it back. "Ashes" ended the evening with massive confetti and lights. The show was a perfect way to execute a long awaited tour, even though Denver will be graced with Pepper once again this summer at Red Rocks.
All photography by Kenny Coles.