Based out of Boulder, Colorado, Vinyl Me, Please is coming up on their four year anniversary. Self described as The Best Damn Record Club in the business, they began in Chicago but moved to Boulder shortly after opening shop. The idea is simple: You sign up for the record club and every month one of its hand-selected LP's arrives at your door. Chosen by their team in Boulder, the often exclusive vinyl also comes with an original art print as well as a cocktail recipe to pair with the tunes. Some examples of recent records include Beck's Odelay, Nina Simone's Nina Simone Sings the Blues, My Morning Jacket's Z and Glass Animals' How to Be a Human Being.
In a way, the club merges the old and the new — contributing to a resurgence of popularity in vinyl with modern business ideas and an entirely digital store. Co-owners Matt Fiedler and Tyler Barstow moved to Boulder about three years ago from Chicago to find a fresh start for their promising new business. They began with a mere 12 subscribers upon opening and will soon reach 20,000 nation-wide. 303 Magazine had the opportunity to talk with the duo about Vinyl Me, Please, their success and of course, Colorado.
"It was sort of by accident that we made our home in Boulder, but on purpose we've kept it here." – Matt Fiedler
303: How do you like it out here in Colorado?
TB: We love it. It's like heaven on Earth.
MF: We were in Chicago before. I like Chicago a lot, but here the winter doesn't eat your soul.
303: What inspired you to create Vinyl Me, Please?
TB: I think part of it was boredom. Matt and I met, we were working together at a finance startup in Chicago. Matt had just gotten a record player for Christmas from his dad so we started talking about music a lot. We were also roommates and he wanted to start going to record stores. Somewhere along the way, one of us brought up that my dad had been in a record club, and his dad had been too years before. So one of us was like, man we should join a record club so we can start collecting stuff every month because we didn't really know where to start. We had both been big music-heads for a while but going into a record store at that time was a bit overwhelming. A few weeks after that we were looking around for record clubs we could sign up for but none of them seemed like exactly what we'd want or what we'd get excited about.
That started a five month process. We were walking home and thought of the name and bought the URL. We sat on it for six months then launched a test site briefly. We had fifty email signups or so. Then we shut it down because we were like holy shit, people actually want this to be a thing, and we weren't ready at all. So we took a couple months to build a site and launched it January 1 of 2013. We started by emailing that initial list and we got 12 customers out of that and used their money to go and buy our first record which was The Way We Move by Langhorne Slim & The Law. It really was a rambling year-long process of us having the idea and being too afraid to quit our jobs and do it.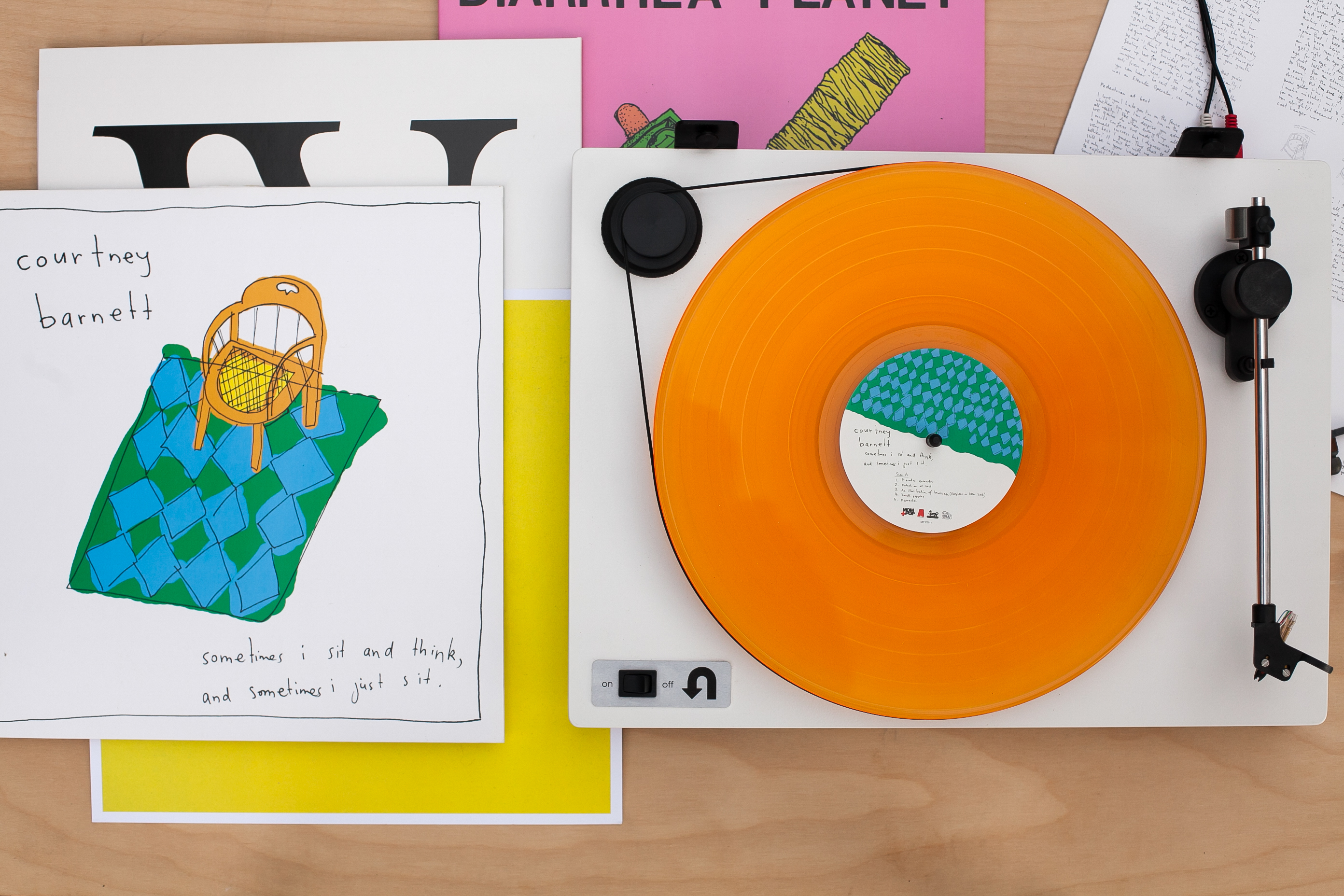 303: Why did you relocate to Boulder upon starting the company?
MF: My wife and I got married toward the end of 2013 which was our first year of business. The day before our wedding I got a job offer for a tech company on Pearl Street [in Boulder]. We had both been born and raised in Chicago. A bunch of our family and a lot of our friends live there. It's just something we knew really well and we just wanted to get out of town and what we knew and put Vinyl Me, Please in a new place. This is kinda where we made our home. It was sort of by accident that we made our home in Boulder, but on purpose we've kept it here.
TB: I think really early on we were obviously working super hard on Vinyl Me, Please and very optimistic about it at that point. But also, in the back of everyone's mind is that the worse case scenario here was that Vinyl Me, Please stops and we all live in Boulder [laughs]. We also didn't want to move to a major market. It felt important for us to stay out of a scene and I think Boulder was a place that felt really on point in a lot of ways but wasn't LA, New York or Chicago. It's not a part of the rat race there [Boulder] from the startup or the music perspective.
303: Outside of Vinyl Me, Please, how else are all of you involved in the local Denver/Boulder music scene or overall community?
MF: I go to concerts a bunch and Tyler does as well. We do what we can to support the local scene. A bunch of the people in the office here are in bands and play around town.
TB: The eTown Studio here in Boulder off of Pearl [Street]–they're like a music nonprofit. We rent out their studio once a week to record all of our podcast stuff. I also really like Hi Dive and Larimer Lounge.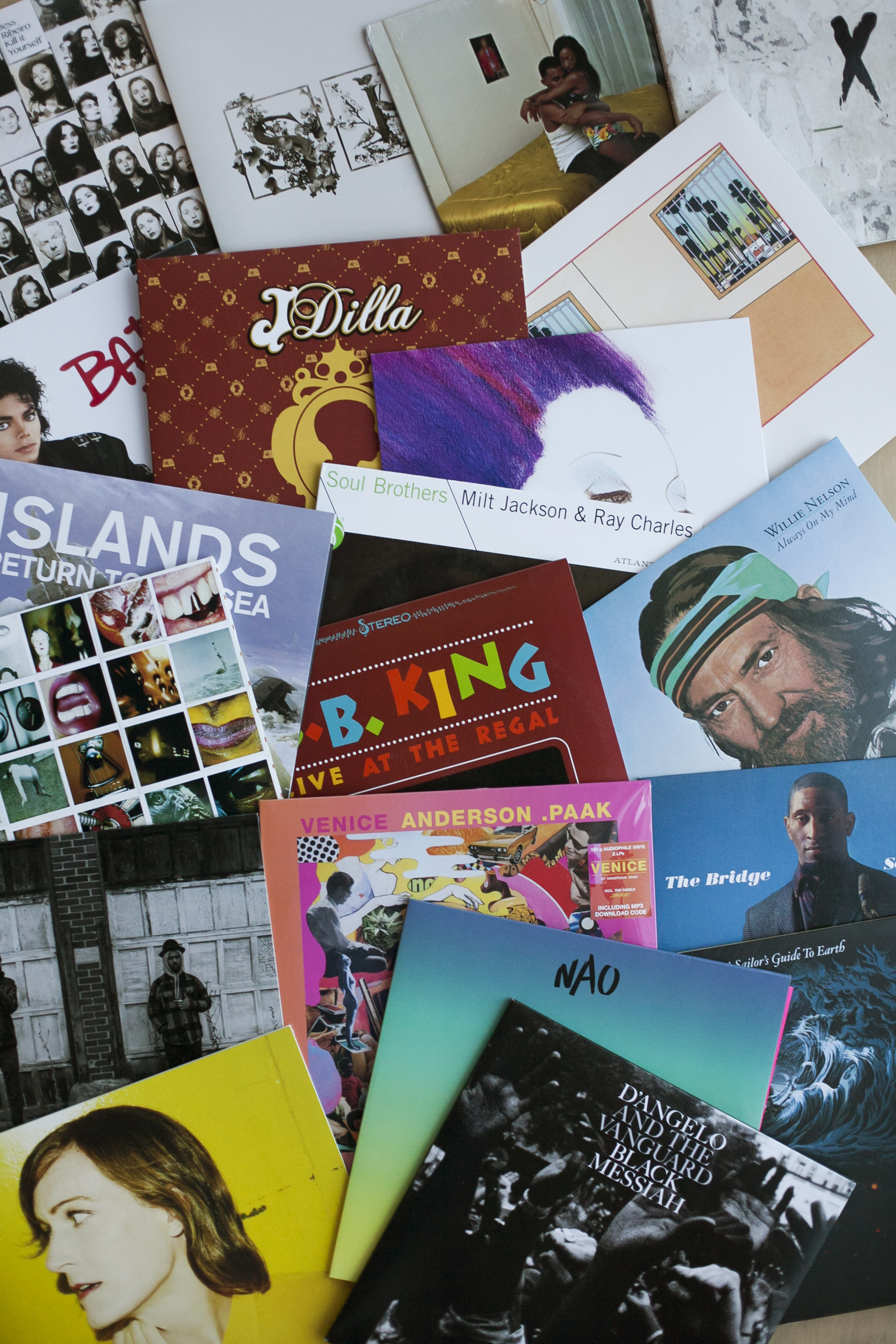 303: Do you guys ever make it out to Red Rocks at all and if so have you seen any really great shows that stood out to you?
MF: I've sort of become spoiled now. It's the only place that I'll see a show [laughs]. I saw Sufjan there this summer. That was incredible. I saw Wilco there last year and I've seen them four or five times. Red Rocks was probably the best setting in which to see them.
TB: I saw Ryan Adams last year and he was amazing. I feel like I go twelve times in a summer and then I forget ten of the shows [laughs]. I saw The National. That was the best one I've been to.
MF: We saw Nine Inch Nails there too and I'm not a huge Nine Inch Nails fan but it was fucking awesome.
TB: I went to both nights. I loved it. I used to love Nine Inch Nails when I was a kid. When I got there, in the best possible way, I was in way over my head. One of the cool things about Red Rocks is that it especially is a good way to take a measurement or temperature of Colorado's taste. They do a pretty good spread of stuff, but the thing I like is there's a few people that come back pretty much every summer. I think I just line up pretty well with whoever's organizing the stuff at Red Rocks which I'm happy about. I feel lucky.
Interview has been edited and condensed. All photos courtesy of Vinyl Me, Please. You can check out Vinyl Me, Please online here.