We will never have to worry about prohibition again, electronic music is secure in its high-ranking position in the music scene and zoot suits are no longer a thing. But, if a 1920s jazz party at an opera house in downtown Denver sounds a bit appealing to you, you should attend the White Rose Gala to ring in the New Year.
Hosted by
Kevin Larson Presents
, the Gala is heading into its fifteenth year, and it's no wonder why it has come back and gotten bigger with each year. It boasts poker tables, multiple musical performances, alcohol (of course – it's New Years Eve, guys) and party goers dressed to the ritz in flapper style costumes. Maybe you haven't noticed, but people like to celebrate with boozy occasions – and a Great Gatsby-themed ball will mightily lend itself to a night full of frivolous glee. If you and your boo, or friends, need plans for NYE, you can snag a
ticket
to the Ellie Caulkins Opera House and dance the night away in the most snazzy style on December 31, 2016. 
303 Magazine 
was able to speak with Swing Je T'aime, DJ Amuse and DJ G6 as they will be keeping the crowd's energy up throughout the New Year's night with music.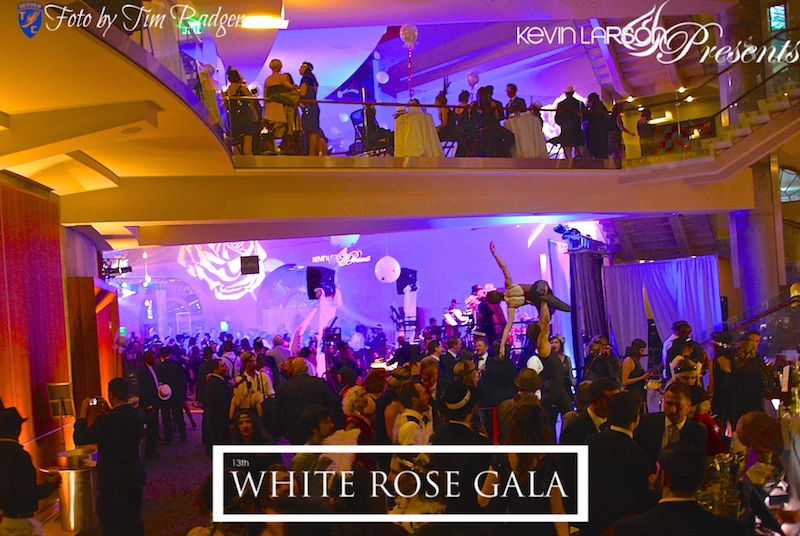 303 Magazine: Okay, what's the history of the name?  
Aaron Walker of Swing Je T'aime: Band names are impossible.  Every one of them has been taken.  You just try to come up with something original and hope you don't get sued

10 years later

.  It means Swing "I Love You" so grammatically it doesn't make sense but it is cute, memorable and fun anyway.
DJ G6: My DJ career began for me when I was a resident at a Lounge called Mynt downtown in 2011. Although for two years prior, I had gigs here and there but no real residency. At that time I was DJ GEE-Zus (my name being Jesus). In 2011, a song came out by the name of "Like a G6" by Far East Movement. Being a newer DJ on the scene, my group of friends would come up and request "my song"… like a GEE-Zus. In their defense, not too many people knew what a G6 was – or they were just tipsy and felt that is what it said. Well it stuck, and now I am G6.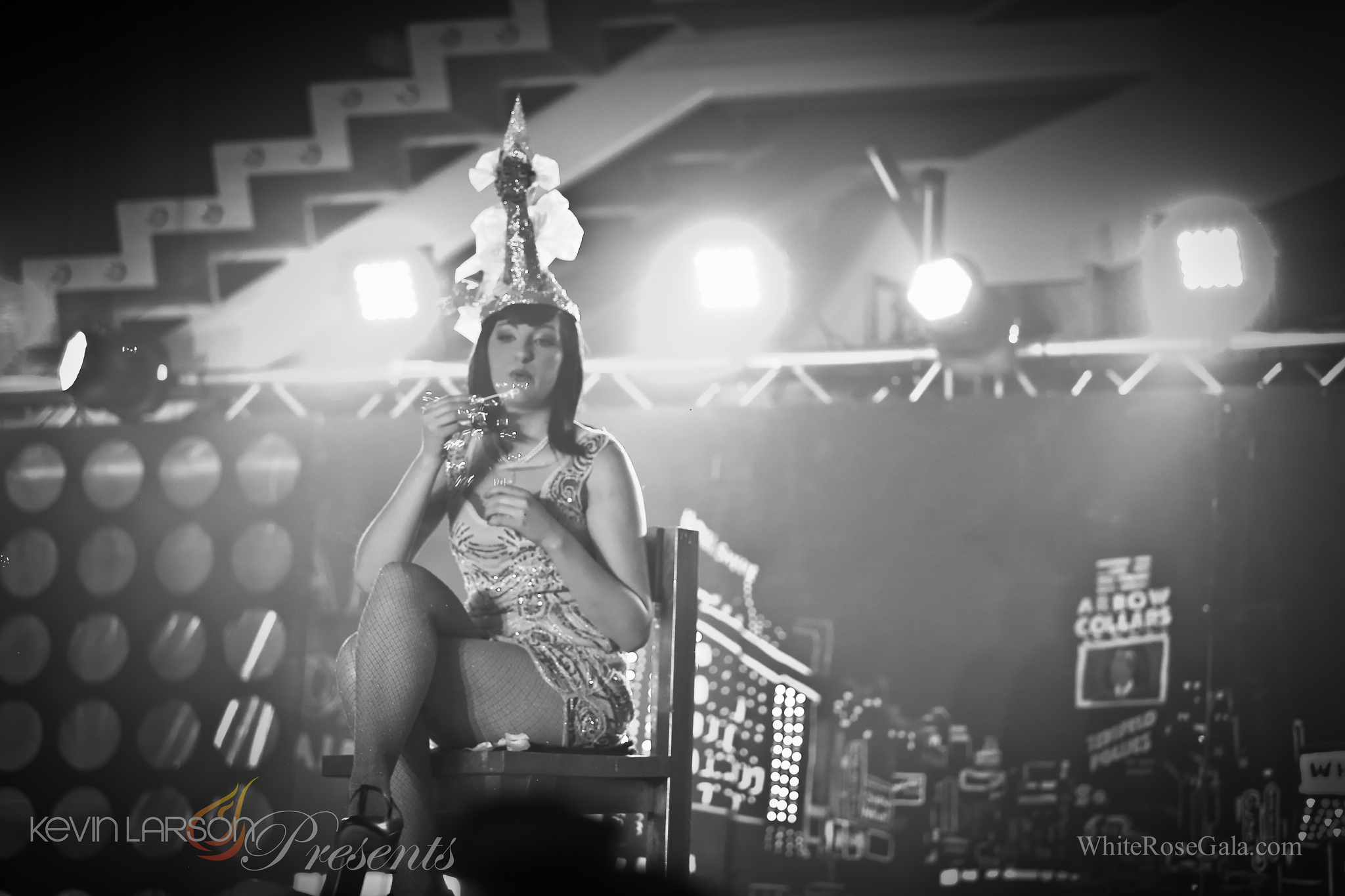 303: What is about swing music that draws you in?  
AW: The gypsy swing the way we play it has a real driving compelling rhythm. It is called "La Pompe." Then, the ability to be endlessly creative with the melody.
DJ Amuse: Electro swing is one of my favorite types of music to mix. It's a blend of house and electro beats mashed up with jazzy swing music with lots of piano, stand up bass and horns. It can have a really big sound with lots of vocals, or be quite simple and refined. I tend to like tracks that have a vintage sound, I was born in the wrong decade and really like music that brings me back to the days of big bang sounds. It makes me think of swanky underground gangster parties during the prohibition era. There are some really amazing artists out there who have been pushing this relatively young genre of music into the main stream. Parov Sterllar, Bart & Baker and Grant Lazlo have been putting out great tracks over the past few years.
303: Have you worked for the White Rose Gala before?
DJ Amuse: This will be my [fourth] year headlining WRG as the DJ and Emcee host. Every year has been really amazing, the crowd is sophisticated and always dressed to the nines. Its such a classy event, hosting it in the Opera house was a great move and the live swing bands that have accompanied me have made for really fun events.
DJ G6: This is my fourth WRG, playing the main stage with the peak hour shift (11:00-1:30 p.m.). Every year is different and more special then the past. Having control of the crowds mood/spirit is the most accelerating feeling for any performer. That moment people jump and put their hands up is why we work on the holidays.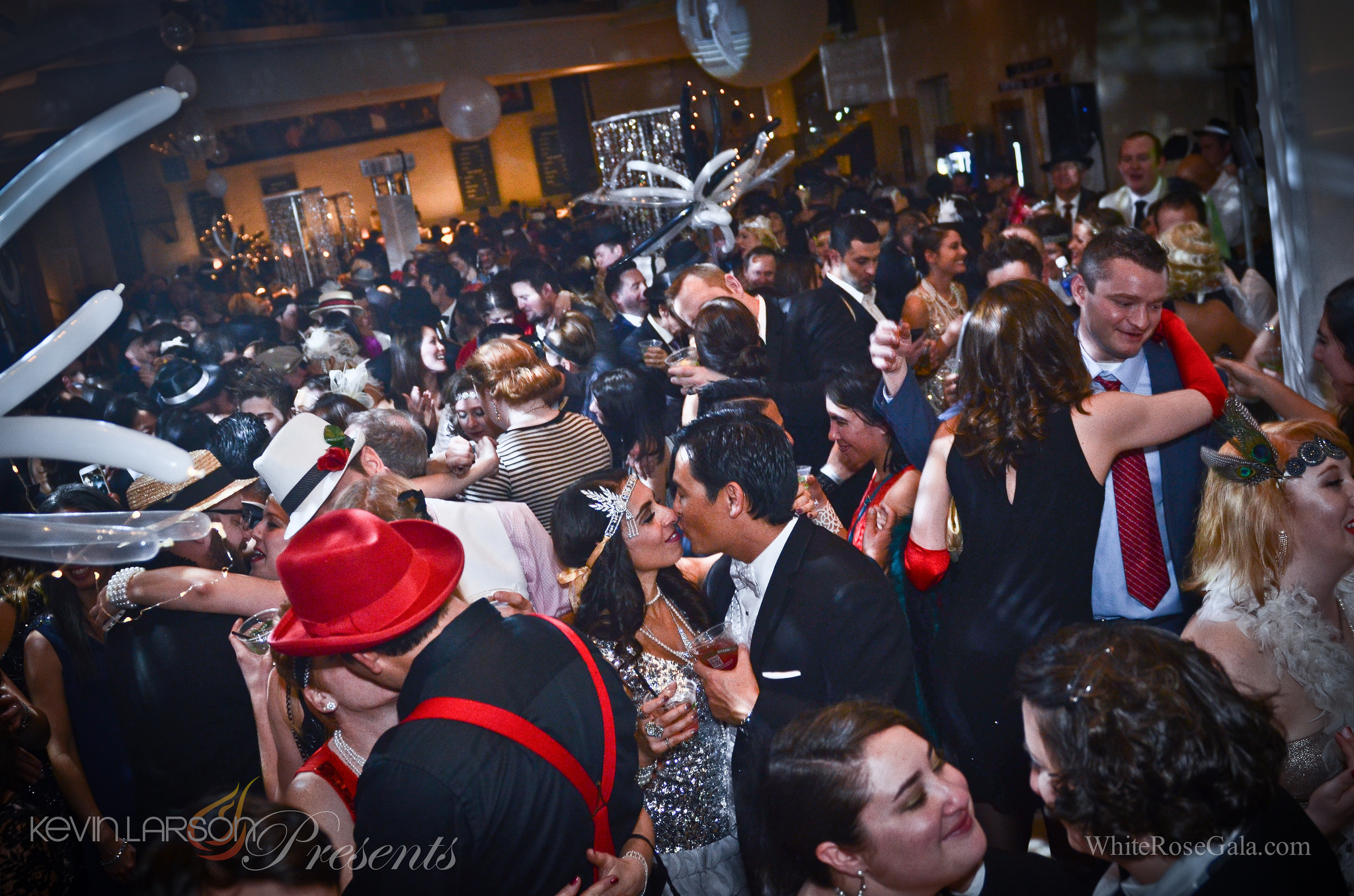 303: What musical elements do you incorporate into your sound?
DJ G6: My style is Vegas Style Mashups.  Meaning most of my music is a version remixed by some producer other than the original.  But there are some sounds that can't be touched because, "Old is Gold"!  When the crowd is into a beat and the dj brings in a classic beat that everyone knows, bringing the ah's, is when as a dj you strive for these episodes throughout the night.  I would say my sound is a journey through beats.
303: What can the crowd expect from your performance?  
AW: Surprises! We like to mix things up and not be a 1930s cover band for swing music. We go outside of the box and then put that box inside a sphere, then go outside the sphere and put it in a paralleled pipe and then go outside that as well. 
The [two] things people talk to us about after every show are the arrangements and the vocalist. Laura is a unique musician that as a band director is AMAZING to work with. She does beautiful creative things with such ease and fluidity. Then, like I said, the music contains surprises that people really love. We have some monster players but it is the arrangements and the vocalist in the end people remember.
DJ G6: The crowd can expect from Frank Sinatra to Skrillex – well I am exaggerating, but it's definitely a journey through the 2016 hits. And not forgetting those greats artists that passed this year!
303: What are you looking forward to about the event and New Years?
AW: Kevin's events are kinetic masterpieces.  No one creates the kind of Baz Luhrmann movie energy but in real life like Kevin.
DJ Amuse: Connecting with the crowd. I work the microphone a lot during my performances while dancing like a goof ball the whole time, I love when people pick up on my moves and get down with me. Humans need to dance, sing, make music and be happy, I love being a part of their happiness.