The second week in December is upon us, as is the cold weather. What better way to stay warm than to snuggle up in one of Denver's more intimate venues like Tony P's or Cervantes? Luckily in December, you will have chances to see local favorite Green Hit at both.
303 Magazine was given the chance to talk to Green Hit before these shows about how they got together, their musical inspirations and more below.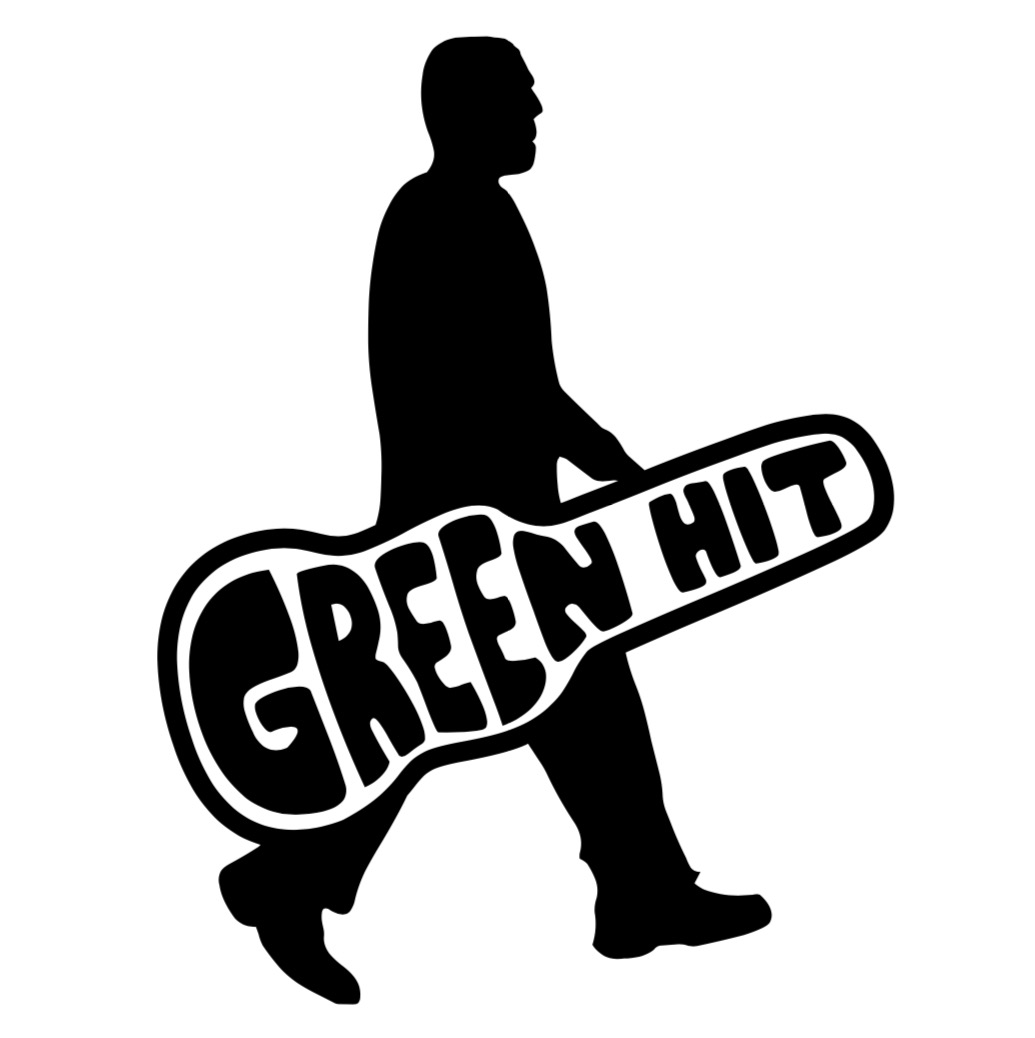 303 Magazine: What are you up to today?
Josh Katz: Just got a 98% on my organic chemistry final! Should probably start studying for my next final in 8 hours…
Tony Wirkus:  I spent the day practicing and studying music, putting up Christmas decorations and I pulled the snowboard gear out of the attic.
Will Ganas: I am currently traveling home from an amazing weekend at Dominican Holidaze. Feeling very inspired after spending four days on the beach with my favorite bands and people.
Collin Jones: Class at CU Boulder, and then I just listened to vinyl with my roommate the rest of the afternoon.
303: How did you meet and form a musicianship?
JK: I met Will in an Umphrey's McGee fan page on Facebook, \mm/. Started practicing with Green Hit a few weeks ago and it seems to be clicking well.
TW: Will and I met in high school in Florida and have, for the most part, been playing music together ever since. A couple years ago, Will and I decided to resurrect one of our high school bands, Green Hit.  In the fall of 2015, we found our new sound with the addition of our keyboard player Collin. We introduced him to improvised jams and there was an instant connection. As far as drummers go, we went through a few in the last couple [of] years trying to find the right fit, and our luck changed about a month ago when Will found Josh. Josh has been able to learn songs quickly, and he has great time, which has enabled us to hit the ground running with him.
 WG: Tony and I have been friends since middle school skate-park days but we started our first band in freshman year of high school called Dead Animal Room, named after the room we practiced in – it was covered in mounted animals. About a year ago we came across Collin and had him out to jam with us. He fit in right away and has been a valuable part of the GH equation. Josh is our newest addition to the GH family. His patient grooves and willingness to learn material has made the transition so smooth.
CJ: Craigslist is the North Star for musicians looking to form a band or make connections, as it was for me when I first moved to Colorado a year ago. I joined forces with Tony and Will and played shows all year.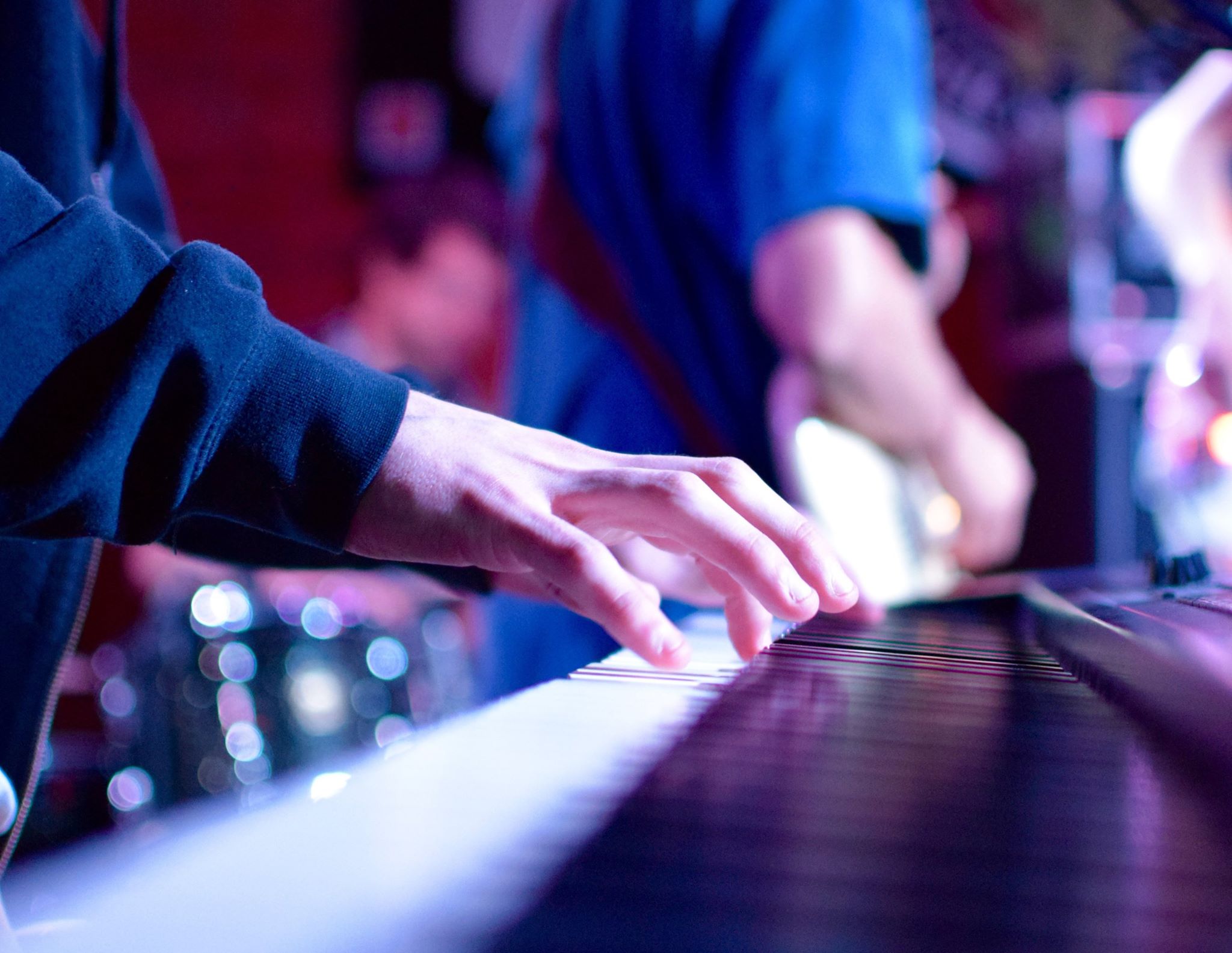 303: Where did you find inspiration for your sound? Do any Denver bands influence you?
JK: Growing up I didn't have much experience with live music, so I spent a lot time in my basement drumming through Chili Peppers albums. Nowadays, I'm heavily influenced by Kris Myers, Isaac Teel, Adrian Tramontano, Mike Greenfield, Adam Deitch.
TW: As for the band, there are the obvious instrumental fusion influences like Snarky Puppy, Tortoise, Weather Report and MMW. Personally, I draw the majority of my inspiration from people I know. One of Elvis's old bass players, Duke Bardwell, is my friend and mentor. He's not a flashy bass player but he is a perfect example of what a bass player needs to be, the foundation of the band who crates a platform for everyone else to shine. Another friend and mentor who influences me is Florida-based keyboardist and producer Donnie Sundal (Nigel Hall Band, Boukou Groove). I interned for him at Neptune studios and learned most of what I know about audio production there. I'm also inspired by my bandmates; Collin's new songs have been extremely refreshing.
WG: Emotions inspire me, whether they be up or down. Umphreys McGee is a huge influence on me, along with bands like Snarky Puppy, Medeski Martin and Wood, Phish, Weather Report and Vulfpeck. I'm also trying to delve into jazz music. I'm really enjoying Wes Montgomery right now. A few [local musicians] that come to mind are Cycles, Genetics, Eminence Ensemble, Telemetry and The Magic Beans.
CJ: I personally draw a lot of my inspiration from progressive rock, funk and jazz. Yes, Emerson, Lake, Palmer, Herbie Hancock and Weather Report are a few bands that make a huge impact on me. I can't say any of the local bands have influenced me as much, but Cycles has definitely surprised me when it comes to songwriting and feel they are worth mentioning here.
303: You recently gained some new members. What are you looking forward to for things to come as a new lineup?
JK: I'm the new guy! Excited to push my musical boundaries with a fun group of guys.
TW: I'm really excited that we finally found the right fit in the drum department. I'm looking forward to recording studio versions of our current songs and then moving on the the next chapter of Green Hit with an all new set of original material.
WG: I hope that we can start playing shows around and out of town in an effort to win over new fans. We also have a ton of material that is old and needs to be recorded so we can move on to learning new songs.
CJ: I'm actually looking forward to this drummer's particular style of drumming, it's perfect for the kind of music we're going for.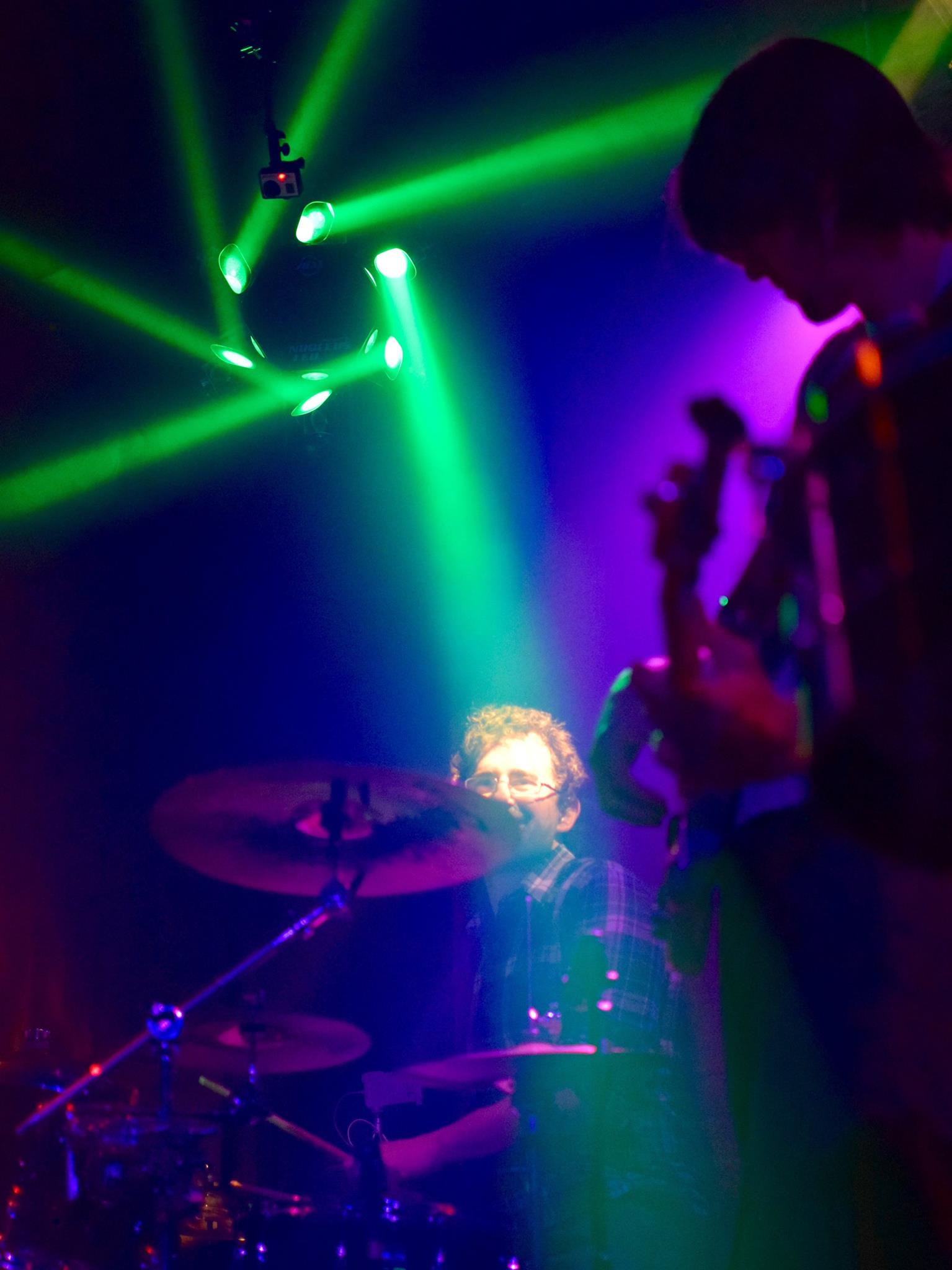 303: What has been your favorite Colorado performance?
JK: Tony P's will be my first performance with Green Hit.
TW: Probably the first time we played at Cervantes' Other Side. I've seen a good number of my favorite artists there and it was a really awesome moment walking onto that stage for the first time. That, or playing at our camping trip shows.
WG: I'd have to say my favorite show we've played was our unofficial STS9 afterparty at Tony P's last New Year's weekend.
CJ: Alright well I'm not going to lie; it was not with this band. I played Quixote's True Blue the Halloween weekend it was closing, opened for Melvin Seals and I played in a Taco suit. It was definitely a night of remembrance.
303: What would you say to those coming to your upcoming shows at Tony P's and Cervantes?
JK: Wear your dancing shoes, stay hydrated and let loose.
TW: Bring some old friends and plan on making some new ones. Were going to bring smiles to your faces as we provide a funky sonic backdrop to what is sure to be a great night.
WG:  Get there early because the other guys we are playing with at these shows are great!
CJ: Be prepared for something completely different than what you have heard before. I have a new keyboard in use, on top of the Rhodes being completely fixed. I, as a musician, feel like I have benefited from practicing these few months off shows and I hope you all enjoy our tunes.
This interview has been condensed and edited. Tickets for the Cervantes December 19 show can be found here.